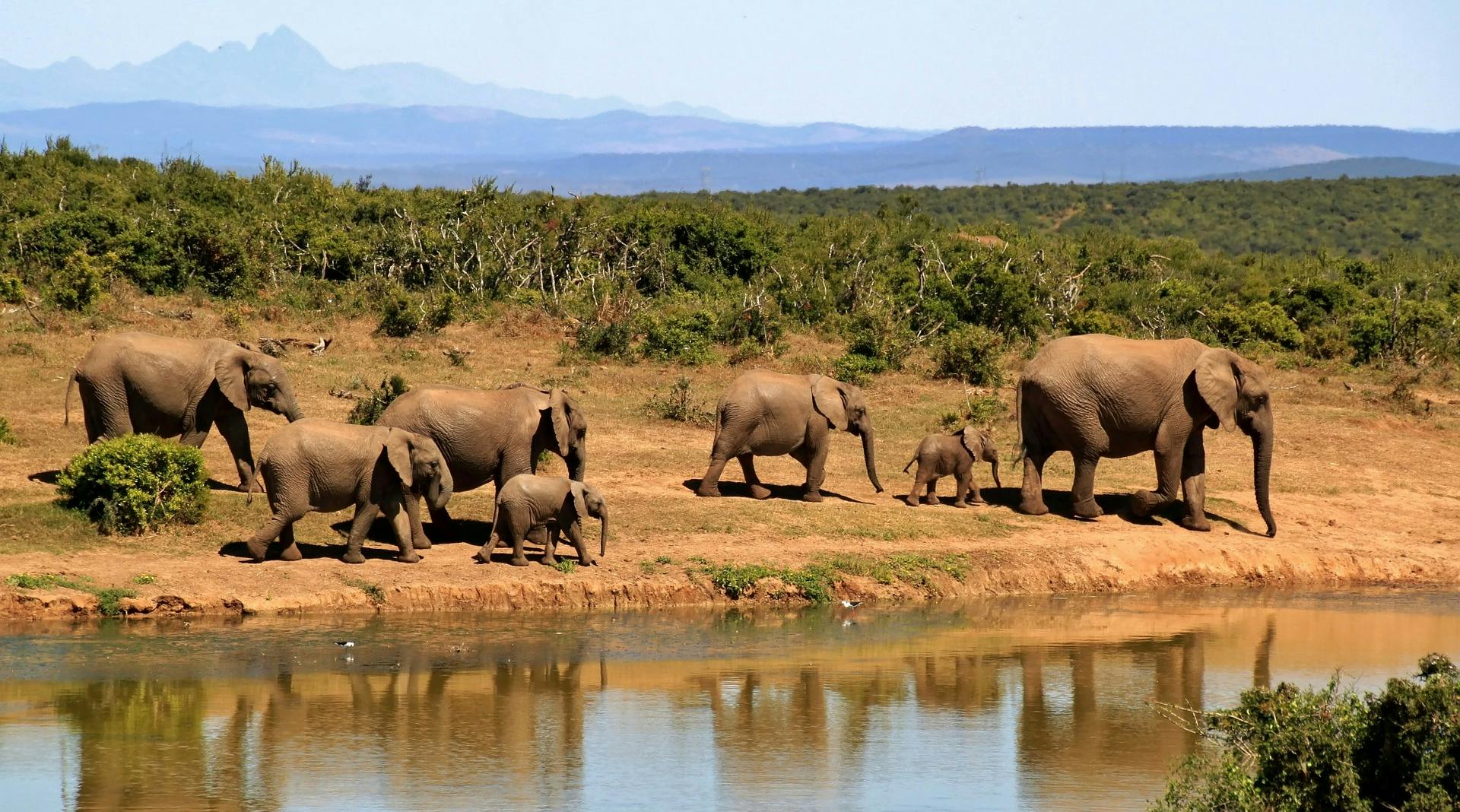 Coretta Anderson

Board Member

Coretta Anderson is the Senior Manager of the Influencer Marketing and Strategic Partnerships team at EarthJustice. She has over 10 years of diverse project experience serving non-profit, public and private sector organizations, and specializes in designing, managing, implementing and supporting creative and strategic engagement, public outreach and integrated communications initiatives. Through her work with EarthJustice, the Leonardo DiCaprio Foundation, NRDC and more, she brings a broad perspective of experience in the areas of: strategic alliances, corporate partnerships, relationship management, cause marketing, fundraising/development, public relations, sponsorship coordination, event planning and management, celebrity and influencer engagement, issue and legislative advocacy and public affairs. Coretta currently serves on the board of One Earth, and resides in Los Angeles, California.

Roberta Baskin

Board Member

Roberta Baskin earned more than 75 journalism awards during her storied investigative reporting career. Among her honors include several prestigious duPont-Columbia Awards, George Foster Peabody Awards, multiple Emmys, and a year long Nieman Fellowship at Harvard University. The results of her investigations have improved government and corporate practices affecting environmental regulations, healthcare, and consumer protections. More recently, Roberta shifted her focus to global corporations demonstrating exemplary conduct. Roberta created AIM2Flourish, a platform showcasing thousands of innovations written by business school students in more than 80 countries. Roberta was featured in Real Leaders magazine for its "Top 100 Visionary Leaders" issue. Roberta serves on the boards of One Earth, The Carbon Underground, FoolProof Foundation for Financial Literacy, The Peace Studio, O Street Museum Foundation, Magnolia Moonshot 2030, and the Robert F. Kennedy Journalism Awards Committee.

Spike Buckley

Co-Founder

Spike Buckley is committed to mobilizing supporters and activating investors to tackle the climate crisis. He is Co-Founder and a board member of One Earth, a non-profit initiative working to galvanize science, advocacy and philanthropy to drive collective action on climate change. Prior to One Earth, Spike founded Earth's Call Fund with a mission to deploy capital to innovators targeting climate change. He is an avid supporter of the Sierra Club, Greenpeace, Conservation Colorado, the League of Conservation Voters and NextGen America. In addition to his climate-focused work, Spike has four decades of experience as a commercial real estate owner and developer with projects across the U.S. and Canada. Spike also serves on the boards at Pharmajet, Inc., Alameda Corridor Business Improvement District and BioCare Systems, Inc. In 2019, Spike was honored with the Earth Legacy Leadership Award from the American Renewable Energy Day Summit (AREDay). He is a graduate of the University of Colorado with a BA in Economics.

Jay Halfon

Board Member

Jay Halfon is a practicing attorney and public policy strategist. His practice focuses on legal issues affecting tax-exempt organizations. He represents many leading foundations, advocacy groups and political organizations. He has a broad range of experience influencing public policy at the state and national levels. He currently advises and supports a variety of organizations working on climate campaigns including efforts to stop oil and gas extraction in California. Mr. Halfon is a founding board member of the international climate change organization 350 and serves on the boards of several grant-making institutions including the Park Foundation with assets of $400,000,000

Michele Hunt

Board Member

Michele Hunt is a strategic advisor to leaders who are committed to operationalize their vision of health and wellbeing for all people and the planet. She served in President Clinton's administration where she worked for Vice President Al Gore in the Reinventing Government initiative. Michele previously served on the executive leadership team of Herman Miller as Vice President For People, where she facilitated their whole company transformation which resulted in them being recognized as one of the top environmentally responsible companies in the world, and the best company for people, women and working mothers. Michele has written three books, published numerous articles and co-directed a documentary. Her latest book, profiles people and organizations that are contributing to creating a flourishing world including: Waka-Waka who provides solar light and power to communities with no access to electricity; EAT, a science-based global platform for food system transformation; the "Business for Good", B Corps movement, and Rid-All urban farm in Cleveland that provides organic, healthy food to people living in food deserts. Michele serves on the advisory boards of Magnolia Moonshot 2030 and the Fowler Center.

Jena King

Co-Founder

Jena King is a philanthropist who oversees the giving of the Jena and Michael King Foundation, which she began in 2000 with her husband, Michael, who passed away in 2015. She has four children and lives in Los Angeles. Jena is a recipient of Global Green's Entertainment Industry Environmental Leadership Award, and a founding member of COACH for Kids, an organization providing medical assistance to underserved children. She has served on the boards of the Environmental Media Association, Kiss the Ground and Healthy Child Healthy World (overseeing its partnership with the Environmental Working Group), and has co-produced several major documentaries. Jena is Co-Founder of One Earth, and also serves on the boards of the NRDC and OCEANA, and is a member of Mayor Eric Garcetti's L.A. Sustainability Leadership Council.

Brad Leibov

Board Member

Brad Leibov is a social impact leader driven by his passion for developing systems-level initiatives to address our greatest environmental challenges. With more than two decades of executive leadership experience, he has served as a founder, co-founder, chief executive officer, board member, and advisor to numerous social enterprises and impact organizations. As CEO of EarthShare, Brad drives the organization's growth as a leader in environmental philanthropy, strategic partnerships, and corporate and workplace engagement to inspire and accelerate transformative environmental progress. Prior to joining EarthShare, Brad served as President and CEO of the Liberty Prairie Foundation, where he launched pioneering programs to improve the health of land, water, and communities in the Upper Midwest. His belief in the power of peer learning and collaboration inspired his work to co-launch Funders for Regenerative Agriculture, where he serves as a steering committee member of North America's first philanthropic initiative dedicated to addressing global climate change by accelerating the emergence of regenerative agriculture, soil, and working lands systems. Brad is also Vice-Chair of the Board of Directors for the Sustainable Agriculture and Food Systems Funders, and serves on the Boards of One Earth, Liberty Prairie Foundation, and The Carbon Underground.

Rick Ridgeway

Chairman

Rick Ridgeway is Patagonia's Vice President of Public Engagement, and as one of the company's key spokespersons he represents and promotes the company's mission to "Save our Home Planet." During his 15-year tenure at the company he has worked with teams to develop and launch environmental and sustainability initiatives including Freedom to Roam, the Footprint Chronicles, the Responsible Economy Campaign and Worn Wear. He also was founding chairman of the Sustainable Apparel Coalition, which is today the largest apparel, footwear and home textile trade organization in the world. In addition, Rick is recognized as one of the world's foremost mountaineers. With three companions, he was the first American to summit K2, and he has done other significant climbs and explorations on all continents. He has written six books, many magazine stories and produced and directed dozens of television shows. National Geographic honored him with its "Lifetime Achievement in Adventure" award. In corporate sustainability, he is emeritus board member of the Sustainable Apparel Coalition and on the board of its for-profit arm, HiggCo. In addition to serving as Board Chairman at One Earth, he serves on the boards of Tompkins Conservation, the Turtle Conservancy, and the Kiewit Family Foundation, and is on the National Council of the World Wildlife Fund. Rick lives in Ojai, California, and has three children and four grandchildren.

Justin Winters

Co-Founder and Executive Director

Driven by a passion for nature, Justin Winters is committed to democratizing climate philanthropy in order to create an inclusive and impactful movement to address the climate crisis from the ground up. She is the Co-Founder and Executive Director of One Earth, a philanthropic organization working to galvanize science, advocacy and philanthropy to drive collective action on climate change. Through One Earth, she is focused on creating a vision for the world that is possible by 2050 – one in which humanity and nature coexist and thrive together. This vision is based on three pillars of action: 100% renewable energy, protection and restoration of 50% of the world's lands and oceans, and a transition to regenerative, carbon-negative agriculture. Prior to One Earth, Justin served as Executive Director of the Leonardo DiCaprio Foundation for 13 years, where she built the organization's grant-making program, which awarded over $100 million in grants across 60 countries and created a series of innovative philanthropic funds, including Oceans 5, Shark Conservation Fund, The Solutions Funds, Lion Recovery Fund, Elephant Crisis Fund, and Quick Response Fund for Nature.