Strengthening the Livelihoods of Smallholder Farmers in Zimbabwe through Seed Sovereignty
The Zimbabwe Seed Sovereignty Programme (ZSSP) is a multi-year initiative aimed at strengthening the livelihoods and resilience of smallholder farmers in Zimbabwe through high quality, low cost, culturally appropriate, ecosystem- friendly and diverse farm-saved seeds. The initiative is being implemented in five provinces of Zimbabwe by a consortium of seven organizations, coordinated by the Participatory Ecological Land Use Management (PELUM) Zimbabwe.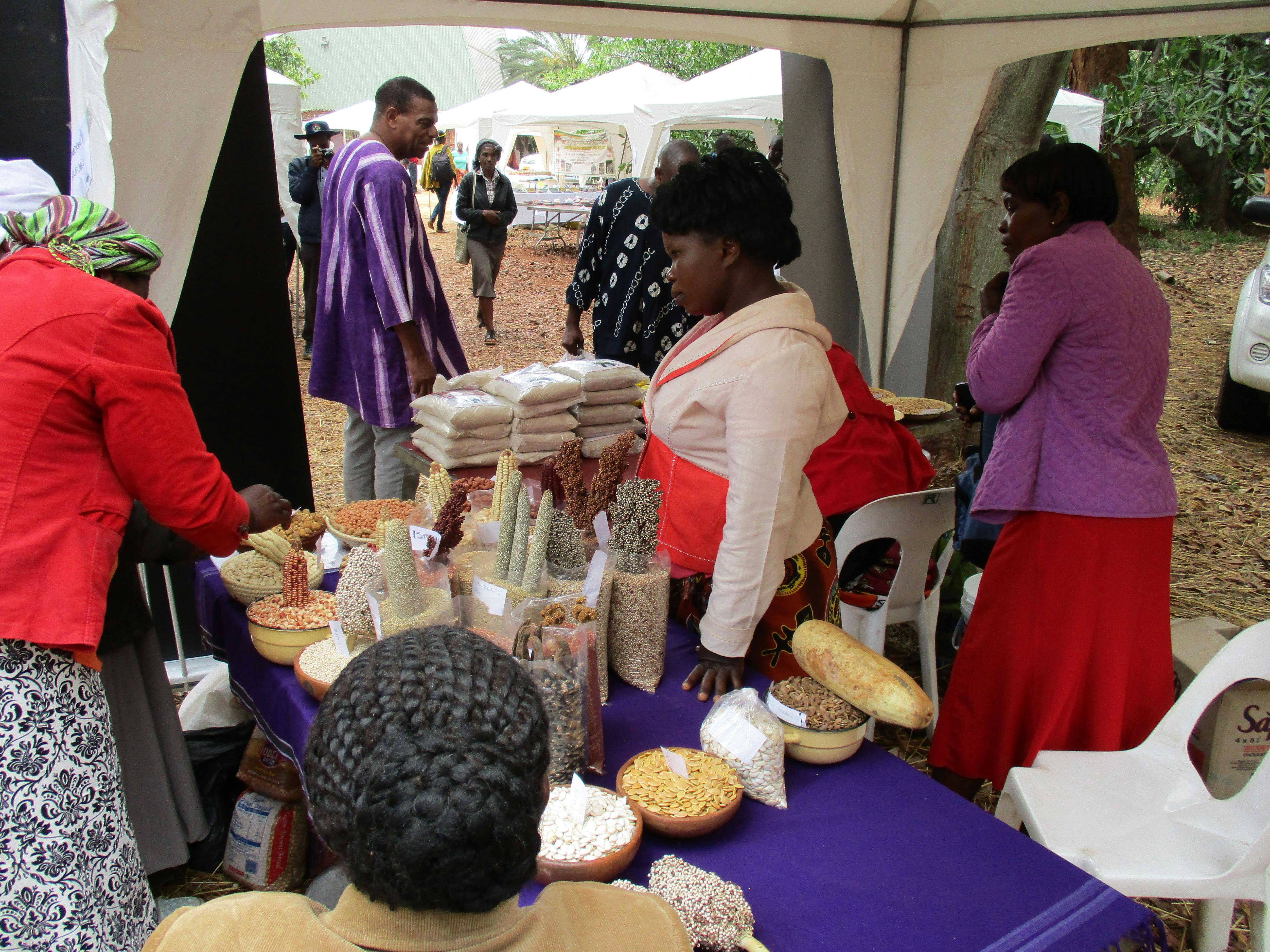 Since its inception in 2014, the initiative has been guided by these principles: it is farmer-led, sustainable, collaborative, inclusive, and context-driven. ZSSP works at the grassroots level to engage with farmers, and in political and administrative spheres to influence policymakers. The focus of the programme is the application of agroecological principles to build climate change resilience and adaptation, food security, health and nutrition. The programme has set out to conserve agrobiodiversity and advocate for a bottom-up approach to governance of seed and food systems, which protects farmers' rights and empowers women.
ZSSP has continued to expand and gain momentum and recognition across various national, regional, continental and global platforms. Going forward, the programme is looking to promote neglected traditional crops, and achieve formal recognition of farmers' seeds and farmer-managed seed systems. It aims to enhance market access for smallholder farmers, and encourage consumers to shift preferences towards locally grown healthy foods.
​If you are interested in supporting this project ​please use the form to the right to submit an inquiry.