​Supporting Local Communities in Timor-Leste to Protect and Manage Areas of Exceptional Marine Biodiversity
One Earth's Project Marketplace funds on-the-ground climate solutions that are key to solving the climate crisis through three pillars of collective action — renewable energy, nature conservation, and regenerative agriculture.
This project is working to support local communities in Timor-Leste to protect and manage areas of exceptional marine biodiversity, through providing the skills needed to monitor reef health, which will inform community marine conservation management measures and build local leadership for conservation.
The island nation of Timor-Leste lies at the heart of the Coral Triangle, a 6-million square-kilometre area of the western Pacific Ocean, which is recognised as the global epicentre of tropical marine biodiversity. The waters around Timor-Leste are home to a staggering diversity of threatened marine species including reptiles, corals, fish, whales and dolphins, and invertebrates. Timor-Leste is a recognised global cetacean hotspot, with exceptional diversity and abundance of whales and dolphins, and a third of the world's cetacean species found here.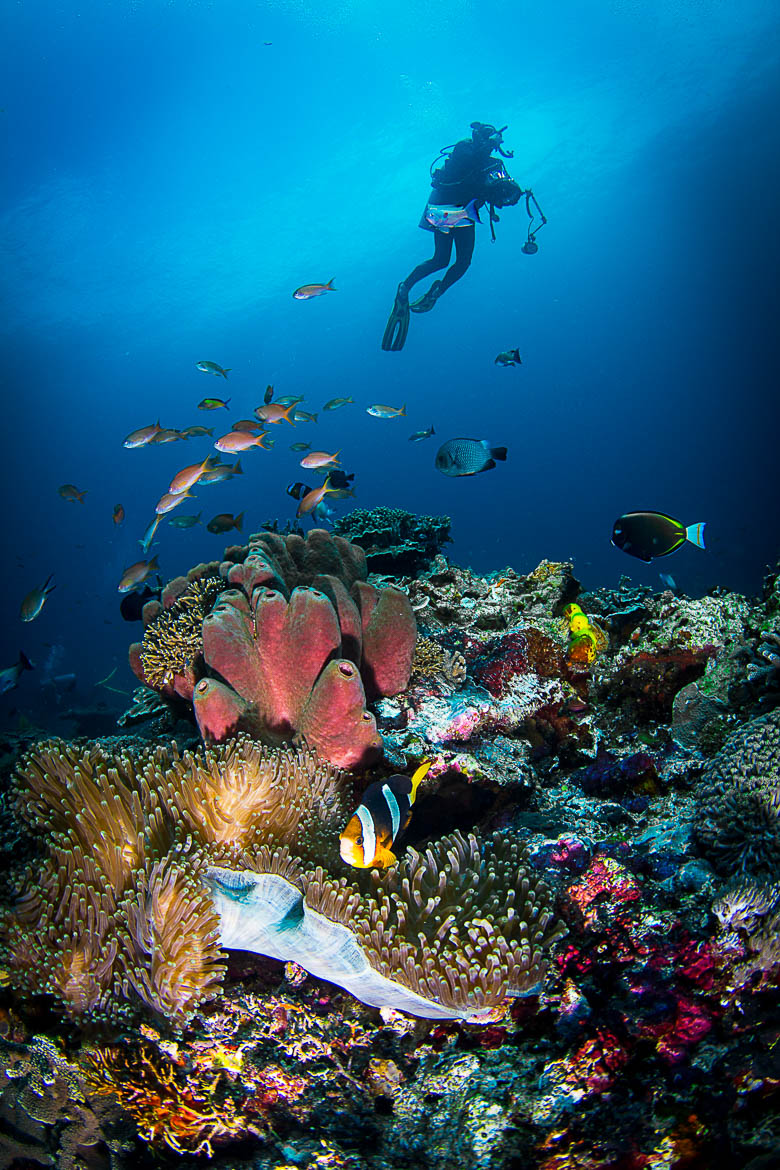 Prior to Covid-19, an ecotourism-based social enterprise collected essential data that supported Blue Ventures' conservation programmes, and informed local efforts to protect coral reefs, seagrasses and fisheries. Devastation to the country's ecotourism industry has led to a shift to 100% Timorese-led data-collection, putting the data-collection and analysis directly in the hands of the community.
To achieve this, at least seven community members from villages in Atauro island need to attain proficiency and certifications in snorkel-based or SCUBA diving based monitoring and data collection techniques. Following an initial training period of developing in-water confidence and swimming skills, trainees will work towards obtaining diving certification and fisheries and ecological monitoring skills.
Once this training is completed, Atauro Island in Timor-Leste will have the first local marine reserve monitoring team trained and ready to support local conservation efforts, helping communities to make informed decisions about ocean protection, and supporting training of other communities throughout Timor-Leste.