Agricultural Hero: Vandana Shiva
Each week One Earth is proud to feature an environmental activist and hero from around the globe who is working to create a world where humanity and nature can coexist in harmony.
In 1991, Vandana Shiva created one of India's first community seed banks. Now, with over 150 local agricultural centers across 22 states storing and cultivating native crop species, Shiva is regarded as the 'Gandhi of grain.'
Born in Dehradun, Shiva grew up surrounded by nature near the Himalayan foothills. Her mother was a farmer with a passion for the outdoors, and her father was a preservationist and curator of the local forest.
With this lineage and devotion to the natural world, Shiva studied physics at Panjab University in Chandigarh, graduating with a Bachelor of Science in 1972. She then moved to Canada, where she received a master's degree in philosophy of science at the University of Guelph and a Ph.D. in philosophy at the University of Western Ontario.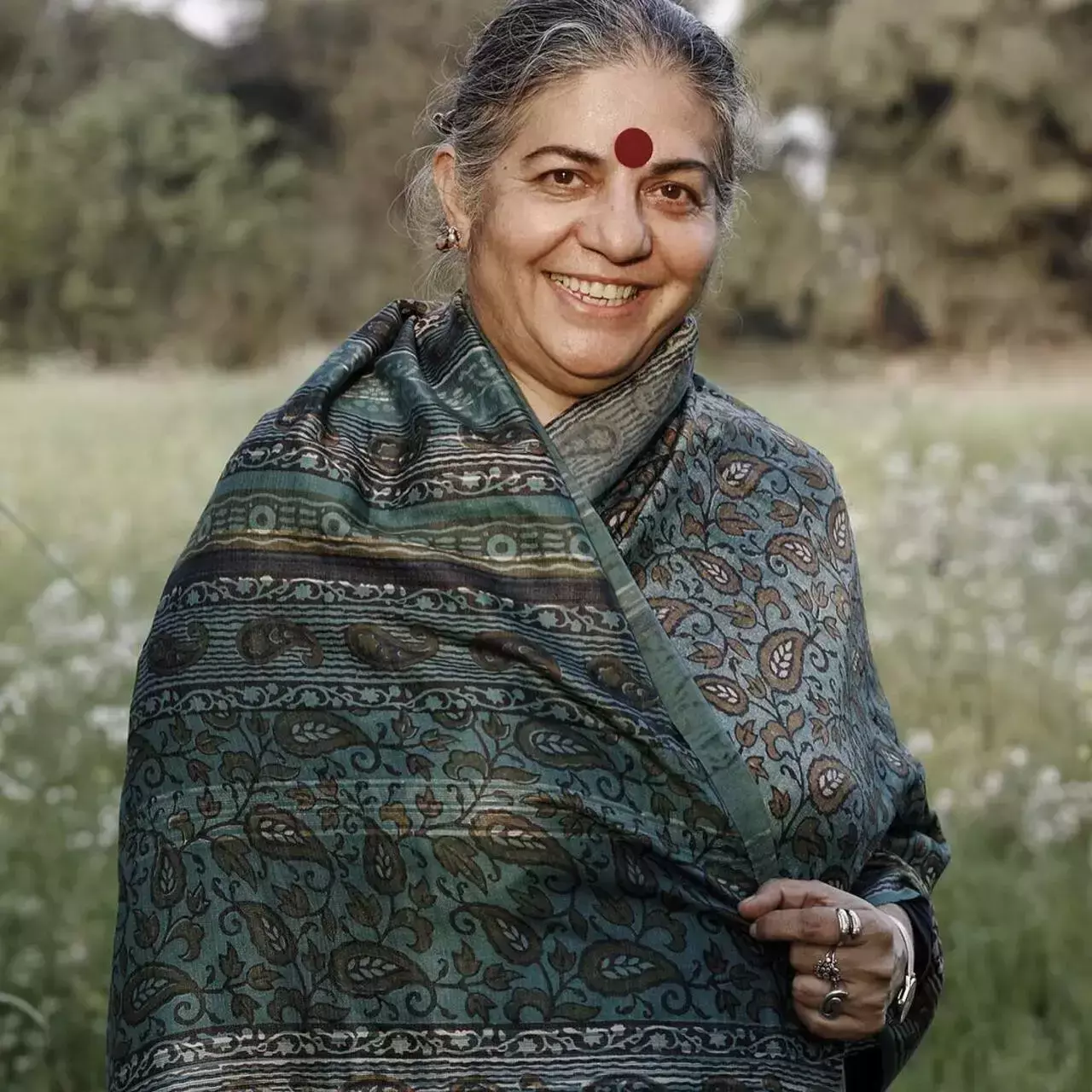 After her studies, Shiva founded the Research Foundation for Science, Technology, and Ecology (RFSTE) in 1982. The organization works on the interconnected issues of biodiversity conservation and protecting people's rights, focusing on those living in South Asia.
This work led to the creation of Navdanya, a movement to protect native seeds in India while simultaneously promoting livelihoods in regenerative agriculture. Meaning "Nine Seeds" or "New Gift," Navdanya is women-centric and farmer-led, educating growers on regional, heirlooms plants and climate-resilient foods.
So far, 2 million farmers have converted to organic farming in different parts of the country, and the initiative has scaled to 150 community seed banks. The project has conserved 3,000 varieties of rice, 740 varieties of paddy, 215 varieties of wheat, 130 varieties of rajma, 97 varieties of pulses, 58 varieties of spices, 48 varieties of medicinal plants, and 46 varieties of basmati, among many others.
In addition to her work on sustainable agriculture, Shiva is a staunch ecofeminist. Her first book, Staying Alive (1988), helped change global perceptions of women in economically developing countries and showcase their vital role as caregivers and stewards of nature.
"We are either going to have a future where women lead the way to make peace with the Earth, or we are not going to have a human future at all." — Vandana Shiva, Founder of Navdanya
For her work, Shiva received the Right Livelihood Award in 1993, an accolade regarded as an "Alternative Nobel Prize." In 2003, she was recognized as an 'Environmental Hero' by TIME Magazine.
Today, Shiva continues to fight for biodiversity conservation and seed freedom, or the rejection of corporate patents on plant species. She speaks internationally about these issues and, in recent webinars, discusses how gardening connects humanity to nature and how the process can heal both the planet and people.
Shiva's leadership and extensive line of work are prime examples of why women are key to solving the climate crisis. Regenerative agriculture, along with renewable energy and ecosystem conservation, are the three pillars of action that can limit global temperature rise to 1.5°C.
September 5, 2023