Bioregions 2020
If Nature were to draw a map of the world what would it look like? We've grown accustomed to seeing the world divided into 195 countries, but there is another way to see, and better understand, the planet we call home. One Earth presents a novel biogeographical framework called Bioregions 2020, which builds upon the world's 846 terrestrial ecoregional divisions (Dinerstein et al. 2017) to delineate 185 discrete bioregions. Two years in development, with input from an array of field scientists, conservation experts, and geographers, the Bioregions 2020 framework offers a novel biogeographical approach to transnational conservation and land use planning, encouraging systems thinking across silos and administrative boundaries. The bioregions are also useful in as an educational tool, helping individuals to better understand the underlying ecological fabric of life that surrounds them. Lastly, Bioregions 2020 provides a framework to support grantmaking and scientific research across a group of related ecosystems.

Project Marketplace
On-the-ground climate solutions are key to solving the climate crisis, but they're critically underfunded. The beta version of our project marketplace connects philanthropic capital to place-based initiatives that contribute directly towards the collective goal of staying below 1.5°C in global average temperature rise.
BROWSE PROJECTS
The 185 bioregions are organized by the eight major realms, the broadest division of the Earth's land surface within which ecosystems and groupings of organisms share a common evolutionary history. These roughly correspond to the major continents of the Earth but are further subdivided to delineate major climatic zones that are more familiar. For example, the Neotropical realm is divided into Central America and Southern America. One Earth uses these realm divisions – 14 in total – as a framework to showcase important projects around the world that are contributing to the creation of a just and vibrant future for all. Click on a realm below to explore projects in each region.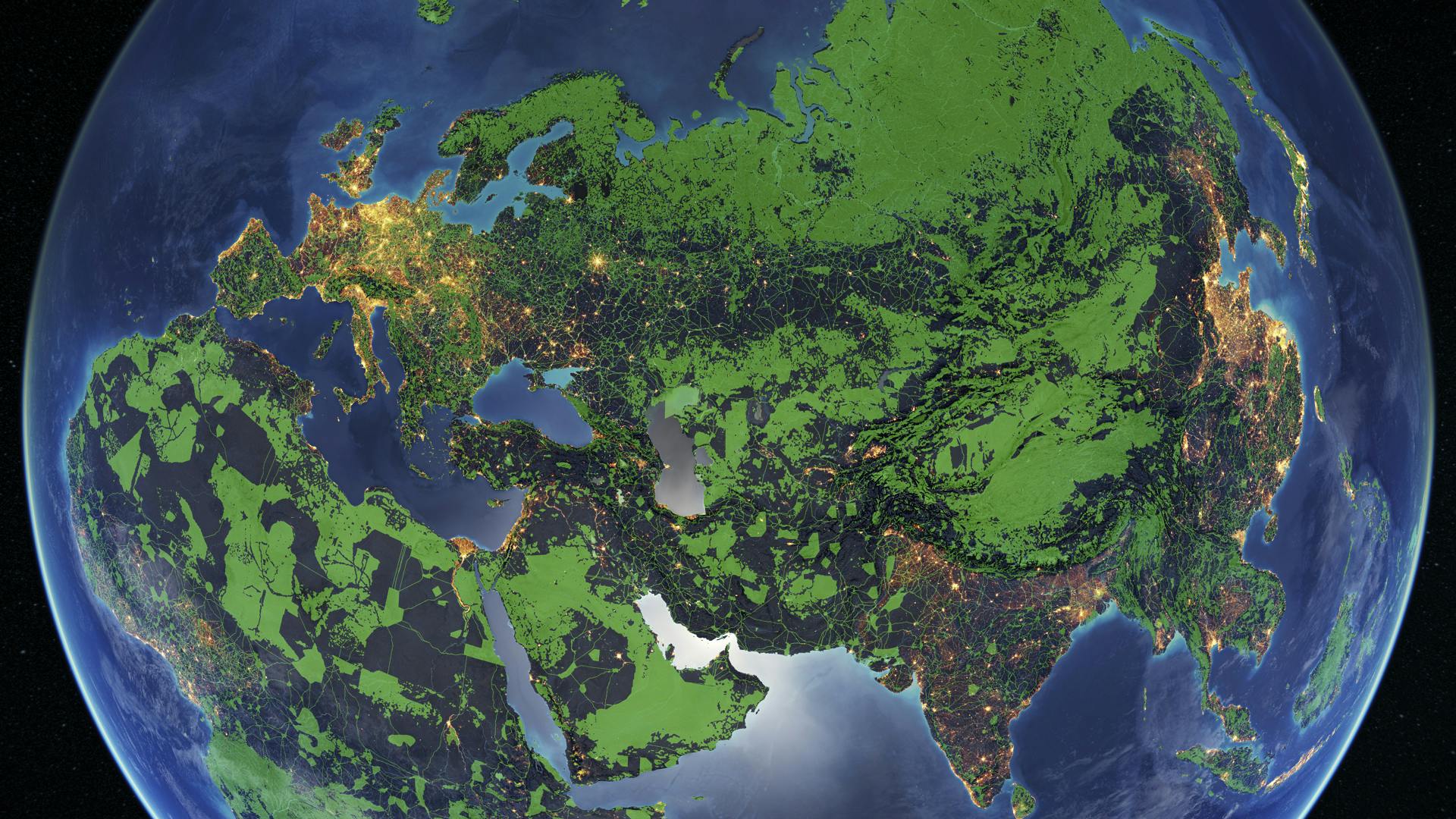 The Global Safety Net
The first global-scale analysis of land areas requiring protection to solve the twin crises of biodiversity and climate change, upholding and strengthening Indigenous land rights.
Learn More