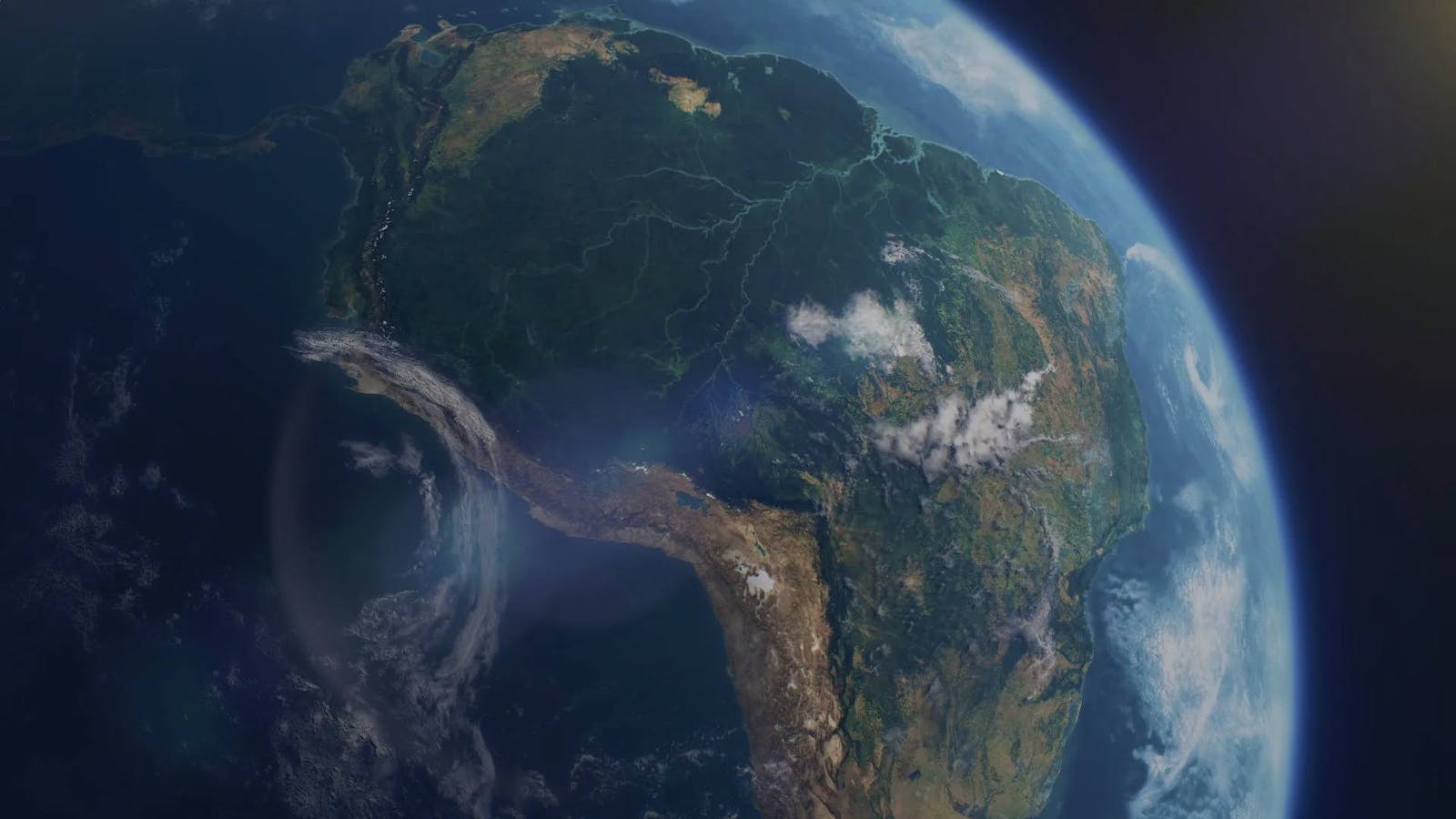 Donate cryptocurrency and stocks to One Earth
On-the-ground projects are crucial to solving the climate crisis, but they are critically underfunded. You can become part of the solution by making a crypto donation to One Earth today! We accept donations in Bitcoin, Ethereum, and over 80 additional leading cryptocurrencies. You can also donate stocks as well! Crypto and stock donations are two of the most tax-efficient ways* to support critical climate solutions.
Questions? Check out the FAQ below.
*If you're not familiar with the tax benefits of giving assets, learn how asset-based giving can help some donors give more, while saving more on taxes here.

When you donate crypto to a registered nonprofit, you do not recognize capital gains from the donation and can deduct it on your taxes. In other words, donating your crypto can often reduce your tax burden.

Crypto philanthropy is a new fundraising avenue for nonprofit organizations. With more than 220 million crypto users worldwide holding $3 trillion in assets, the crypto community is in a position to make a wide-reaching impact through philanthropy. One Earth's mission is to galvanize philanthro-activists to rapidly scale Climate Philanthropy. We fund cutting-edge science and technology research, and we have assembled a unique "Project Marketplace" containing over 100 vetted climate solution projects around the world making a big impact in renewable energy, nature conservation, and regenerative agriculture. We know how critical it is that we expand our impact, and we're thrilled to do it through our ability to accept not just Bitcoin but over 80 different types of crypto. Donations made here will support the entire mission of One Earth and will not be designated to a specific program or location. Crypto Philanthropy is a burgeoning industry with endless impact potential, and we are proud to be at the forefront of it in order to drive dollars to critically underfunded climate solutions. Join us in putting your charitable dollars to work solving the climate crisis!

Yes! Crypto donations are one of the most tax-efficient ways to give to charity. When you donate crypto to a nonprofit, you receive a tax deduction for the value of the crypto and avoid the capital gains tax you would have paid if you sold the crypto before donating. This means donating crypto can translate into a larger donation and a higher tax deduction. As with any tax-related questions, be sure to consult with a qualified, professional tax advisor. Get more information about lowering your crypto taxes.

Yes! Instead of selling your Bitcoin and donating the after-tax proceeds, you can donate your Bitcoin and other cryptos directly to One Earth, which means your tax deduction will be the same as the market value of the donation.

We currently accept more than 80 cryptocurrencies, including: Bitcoin (BTC) Ethereum (ETH) USD Coin (USDC) Solana (SOL) Dai (DAI) Dogecoin (DOGE) Basic Attention Token (BAT) Ethereum Name Service (ENS) 0x (ZRX) 1inch (1INCH) Aave (AAVE) Alchemix (ALCX) Amp (AMP) Ankr Network (ANKR) API3 (API3) Audius (AUDIO) Axie Infinity Shards (AXS) Balancer (BAL) Bancor Network Token (BNT) BarnBridge (BOND) Bitcoin Cash (BCH) ChainLink (LINK) Civic (CVC) Compound (COMP) Curve (CRV) Decentraland (MANA) Dogelon Mars (ELON) Enjin Coin (ENJ) Fantom (FTM) Fetch AI (FET) Filecoin (FIL) Gala (GALA) Gemini Dollar (GUSD) Injective Protocol (INJ) Keep3r (KP3R) Kyber Network (KNC) Litecoin (LTC) Livepeer (LPT) Loopring (LRC) Magic Internet Money (MIM) Maker (MKR) Mask Network (MASK) Merit Circle (MC) Mirror Protocol (MIR) Moss Carbon Credit (MCO2) Numeraire (NMR) Orchid (OXT) PAX Gold (PAXG) Polygon (MATIC) Quant (QNT) Radicle (RAD) Ren (REN) Render Token (RNDR) Shiba Inu (SHIB) Skale (SKL) Smooth Love Potion (SLP) Somnium Space (CUBE) Spell Token (SPELL) Storj (STORJ) SushiSwap (SUSHI) Synthetix (SNX) Terra (LUNA) TerraUSD (UST) Tezos (XTZ) The Graph (GRT) The Sandbox (SAND) UMA (UMA) Uniswap (UNI) Wrapped Centrifuge (wCFG) Yearn. Finance (YFI) Zcash (ZEC)

We are continually in the process of adding support for new cryptocurrencies, so please check back soon for more giving options.

The IRS classifies cryptocurrencies as property, so cryptocurrency donations to 501c3 charities receive the same tax treatment as stocks.

Yes, of course! However, if you'd like to receive a tax receipt, you must enter your email address when prompted on the third page. A tax receipt will only be sent once you've entered your email address.

You can access all of our wallet addresses by using the widget above. Once you enter the type of cryptocurrency and reach the third step, you will receive a unique wallet address that can be used to complete your donation.

If you want to learn more about how donating crypto can lower your taxes, check out thegivingblock.com/faq. Talk to a crypto-savvy tax professional or connect with The Giving Block to get connected with one. If you have any questions about One Earth or your donation, please reach out to [email protected] for more information.

In order to receive a receipt with your donation, you must enter your email when prompted to in our donation widget above.

Once you've filled out your information and received a unique wallet address, this address can be used an infinite amount of times without having to re-enter any information on our page.