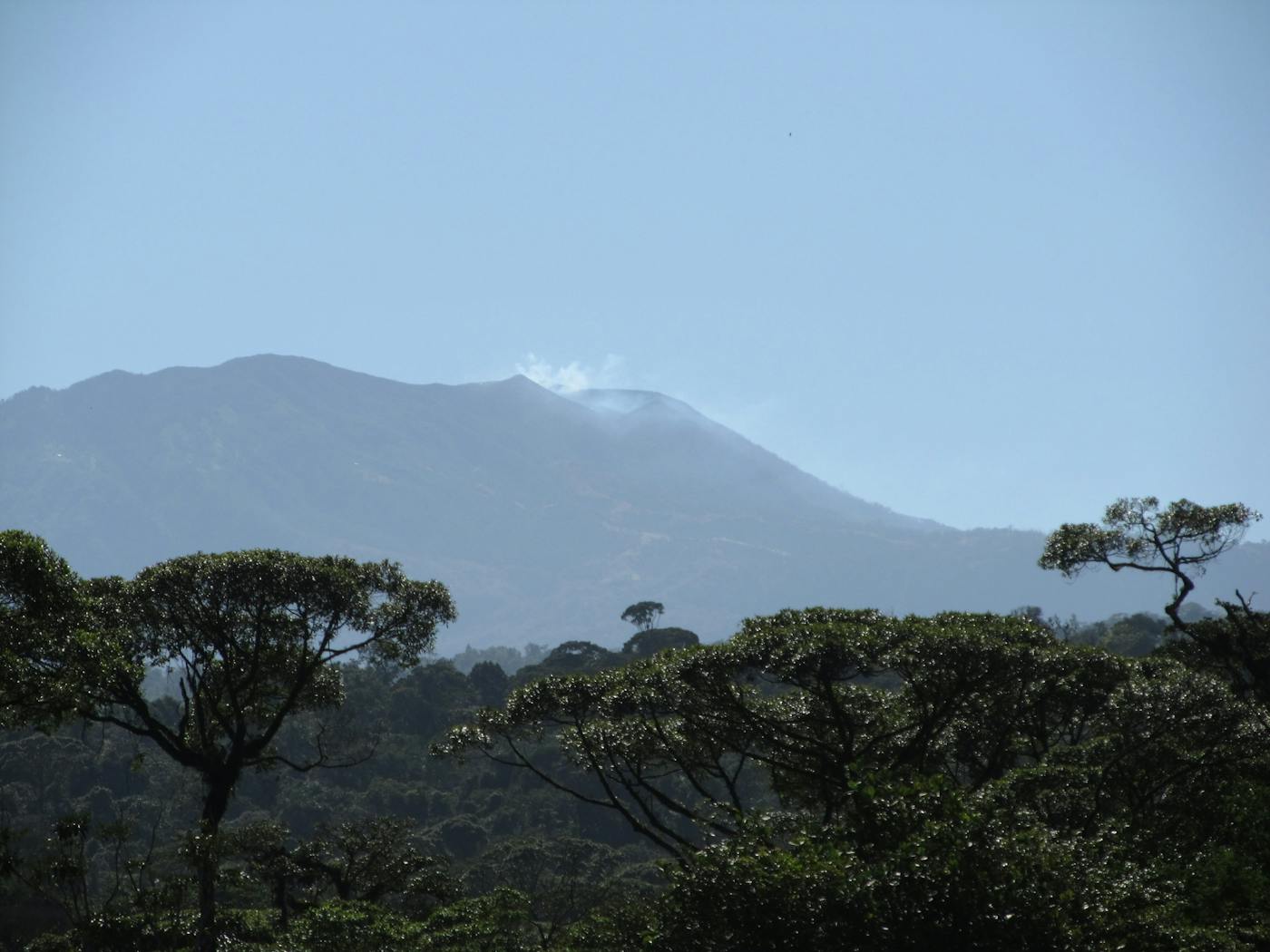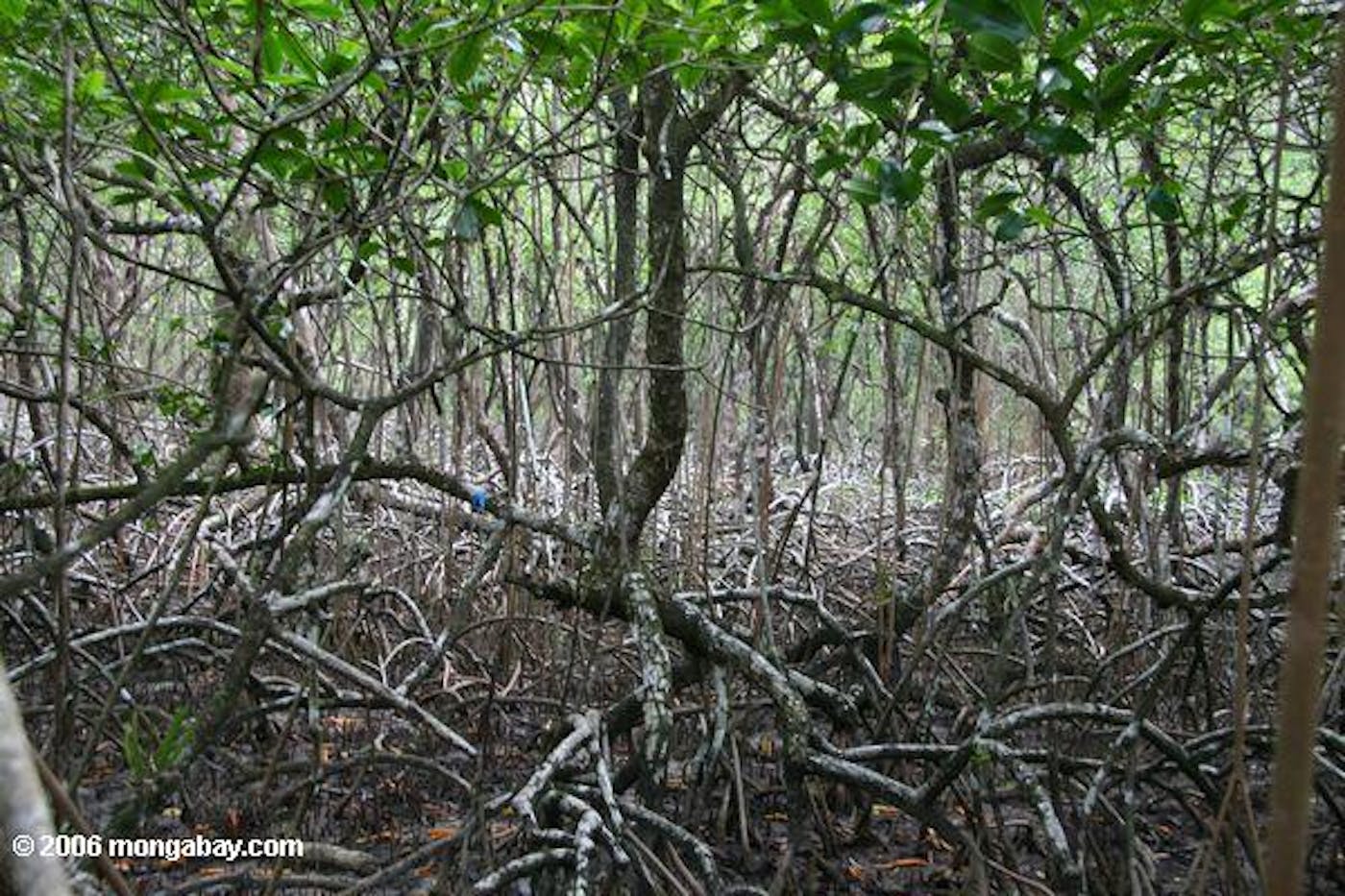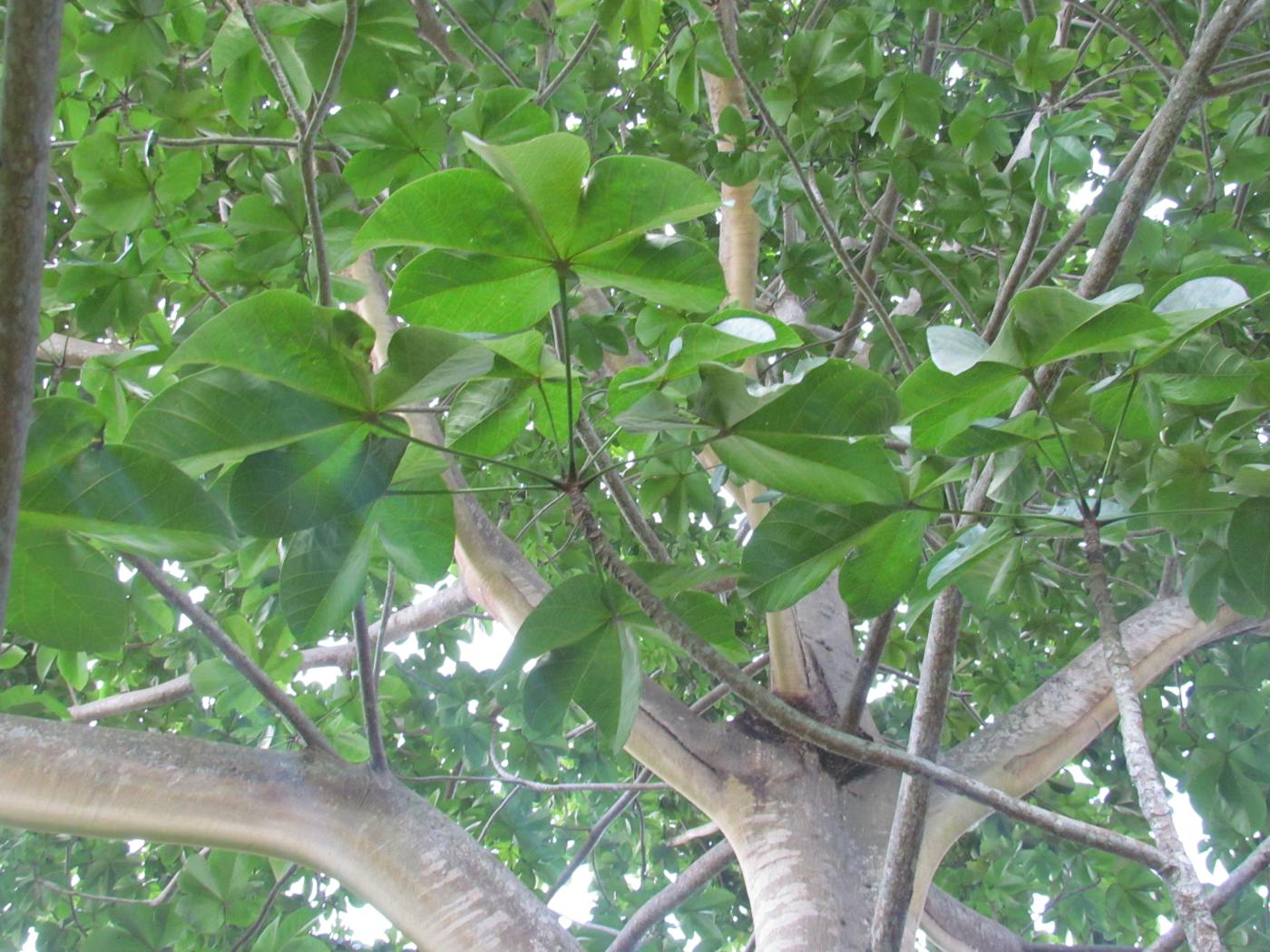 Central American Isthmian & Colombian Coastal Forests bioregion
27,277

Total Land Area (1000 ha)

11

Number of Ecoregions

64%

Protection Target

3

Protection Level
The Isthmian & Colombian Coastal bioregion, located in the Central America (Neotropical) realm, consists almost entirely of dense tropical forests with dry coastal forests surrounding Panama Bay and the Gulf of Parita on the southern side of the Isthmus of Panama. From a biogeographical perspective, Central America locks into the South American continent, extending down the full extent of Colombia's Pacific coast and incorporating the humid forests of the Magdalena River valley that lies between two branches of the Northern Andes. The bioregion has nine terrestrial ecoregions – Chocó-Darién Moist Forests (454), Cocos Island Moist Forests (455), Eastern Panamanian Montane Forests (461), Isthmian-Atlantic Moist Forests (470), Isthmian-Pacific Moist Forests (471), Magdalena-Urabá Moist Forests (478), Talamancan Montane Forests (506), Panamanian Dry Forests (541), Malpelo Island Xeric Scrub (604) – and includes the large marine areas and extensive mangroves of the South American Pacific Mangroves (615) and Southern Mesoamerican Pacific Mangroves (617) on either side of the Isthmus. The total area of this bioregion is more than 27 million hectares.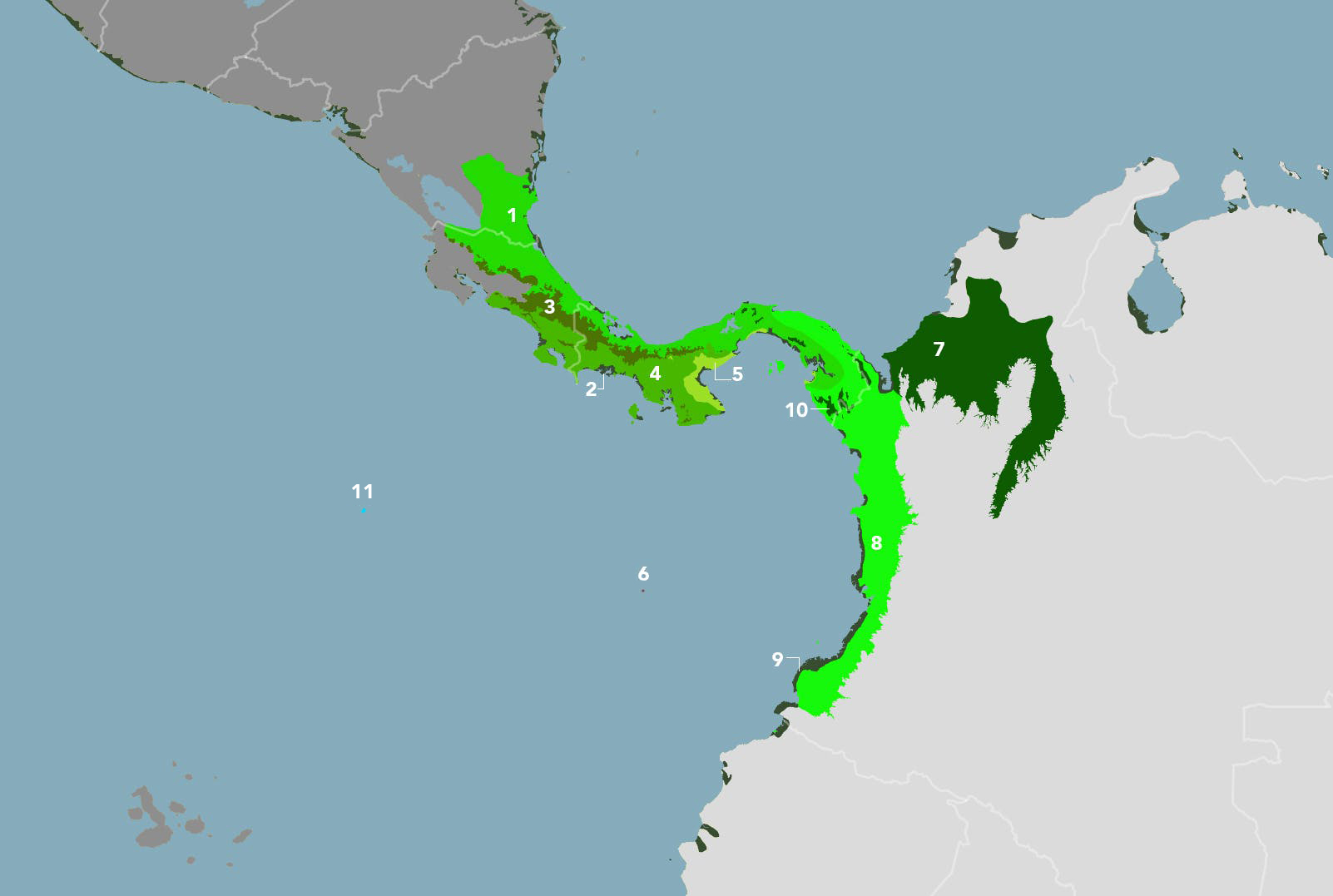 One Earth is dedicated to mobilizing philanthropic capital to protect the ecosystems and peoples of Central America. Visit the Project Marketplace to explore projects in this realm that need your support. Learn more about each of the Central American Isthmian & Colombian Coastal Forests ecoregions below.
Explore the Bioregions
Want to learn more about the fascinating species, diverse ecosystems, and natural wonders of the Earth? Click the button below to launch One Earth's interactive navigator and discover your Bioregion!
LAUNCH NAVIGATOR