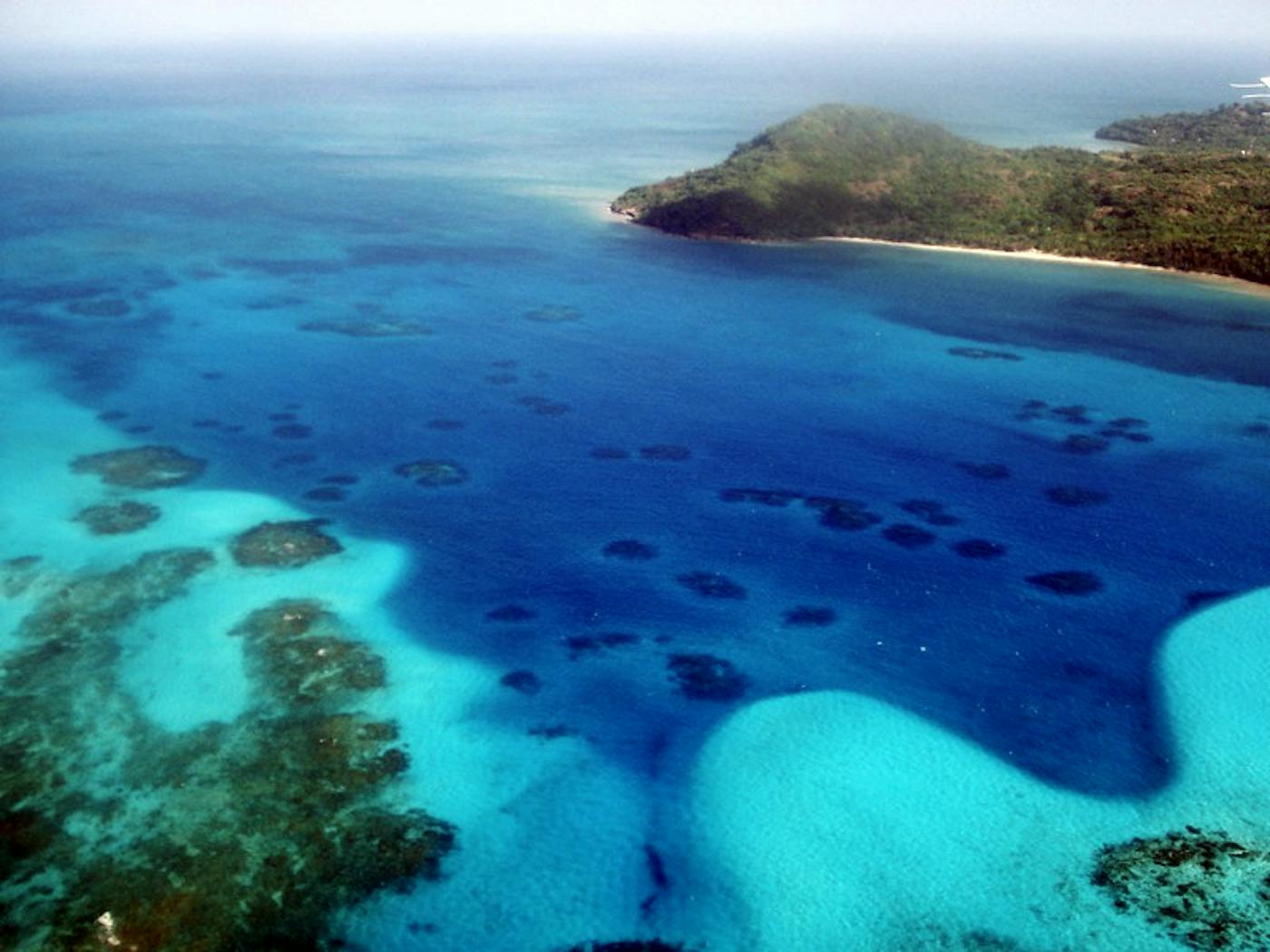 Central American Mixed Forests bioregion
36,709

Total Land Area (1000 ha)

14

Number of Ecoregions

57%

Protection Target

1

Protection Level
The Mixed Forests bioregion, located in the Central America (Neotropical) realm, covers most of Nicaragua, Honduras, El Salvador, and the mountain highlands of southern Guatemala. It consists of a series of complex interlocking tropical biomes – from pine forest/grasslands and moist forests in the east to coniferous and dry forests in the west. The bioregion contains 12 terrestrial ecoregions altogether – Cayos Miskitos-San Andrés and Providencia Moist Forests (449), Central American Atlantic Moist Forests (450), Central American Montane Forests (451), Chiapas Montane Forests (452), Chimalapas Montane Forests (453), Costa Rican Seasonal Moist Forests (458), Sierra Madre De Chiapas Moist Forests (502), Central American Dry Forests (527), Chiapas Depression Dry Forests (528), Central American Pine-Oak Forests (553), Miskito Pine Forests (573), Motagua Valley Thornscrub (605) – and includes extensive mangroves, Mesoamerican Gulf-Caribbean Mangroves (613) and Southern Mesoamerican Pacific Mangroves (617), along both the Caribbean and Pacific coastlines. The total area of this bioregion is over 36 million hectares, not including adjacent marine areas or the massive Lago Cocibolca in the south.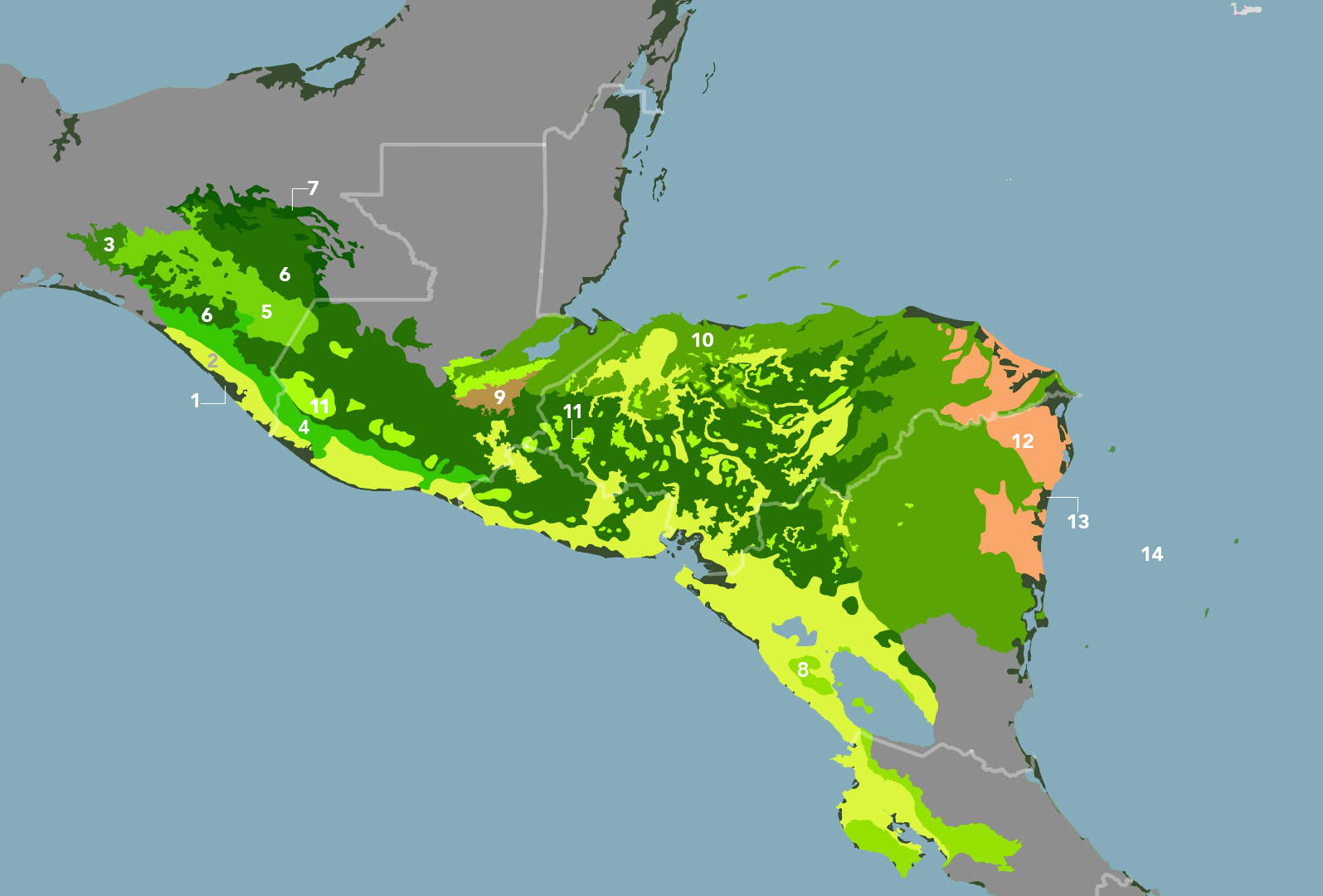 One Earth is dedicated to mobilizing philanthropic capital to protect the ecosystems and peoples of Central America. Visit the Project Marketplace to explore projects in this realm that need your support. Learn more about each of the Central American Mixed Forests ecoregions below.
Explore the Bioregions
Want to learn more about the fascinating species, diverse ecosystems, and natural wonders of the Earth? Click the button below to launch One Earth's interactive navigator and discover your Bioregion!
LAUNCH NAVIGATOR