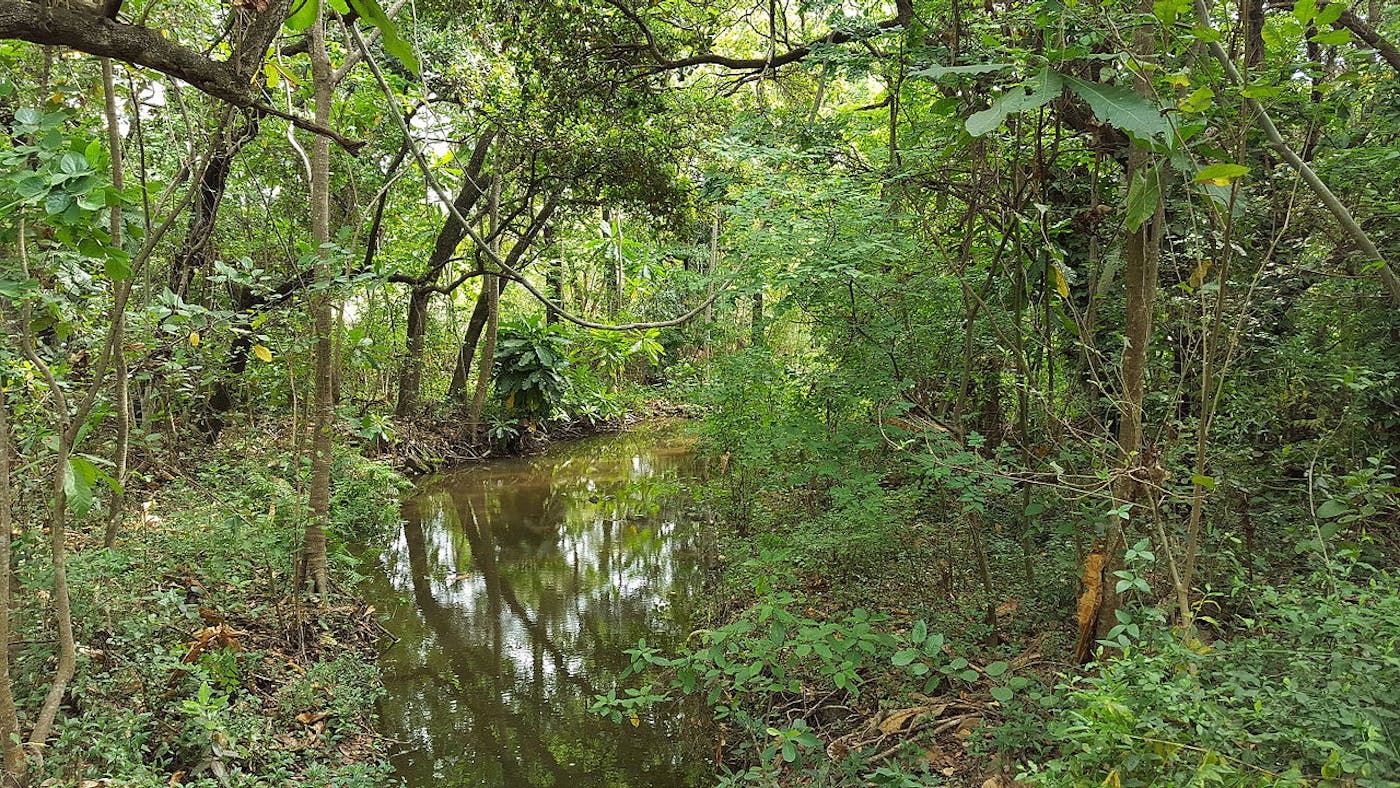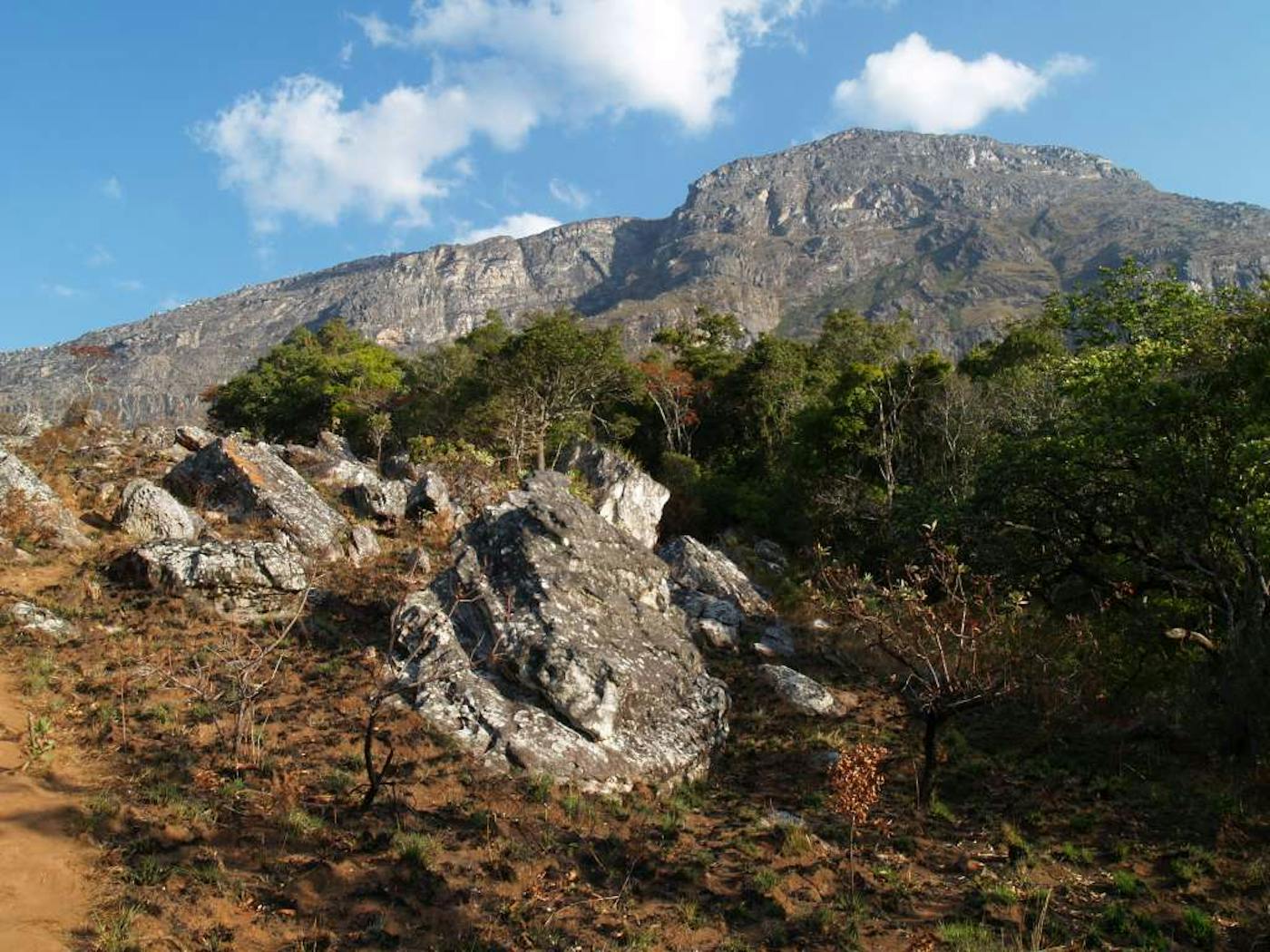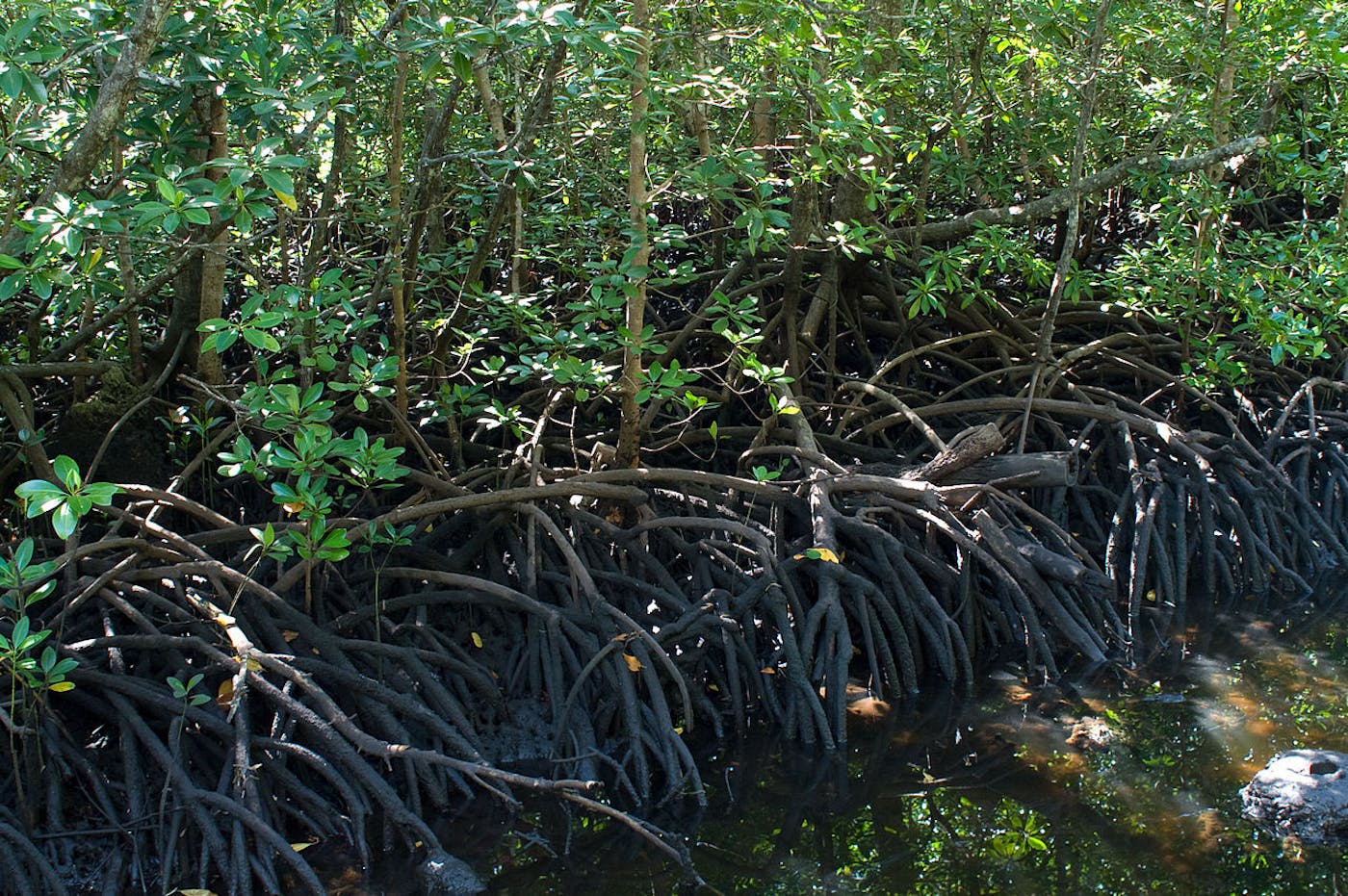 East African Coastal Forests bioregion
35,825

Total Land Area (1000 ha)

7

Number of Ecoregions

23%

Protection Target

7

Protection Level
The East African Coastal bioregion, located in the Afrotropical realm, extends in a narrow band nearly the entire length of Africa's eastern coast. It consists of tropical and subtropical moist forests including seven ecoregions – Northern Swahili Coastal Forests [1], East African Mangroves [2], Southern Swahili Coastal Forests and Woodlands [3], Zambezian Coastal Flooded Savanna [4], Maputaland Coastal Forests and Woodlands [5], Southern Africa Mangroves [6], Kwazulu Natal-Cape Coastal Forests [7]. The coastline is considered a biodiversity hotspot with 11,000 species of plants and animals, including 1000 species of seaweed, 3000 species of mollusks, and 1500 species of fish. The total land area of the bioregion is nearly 36 million hectares.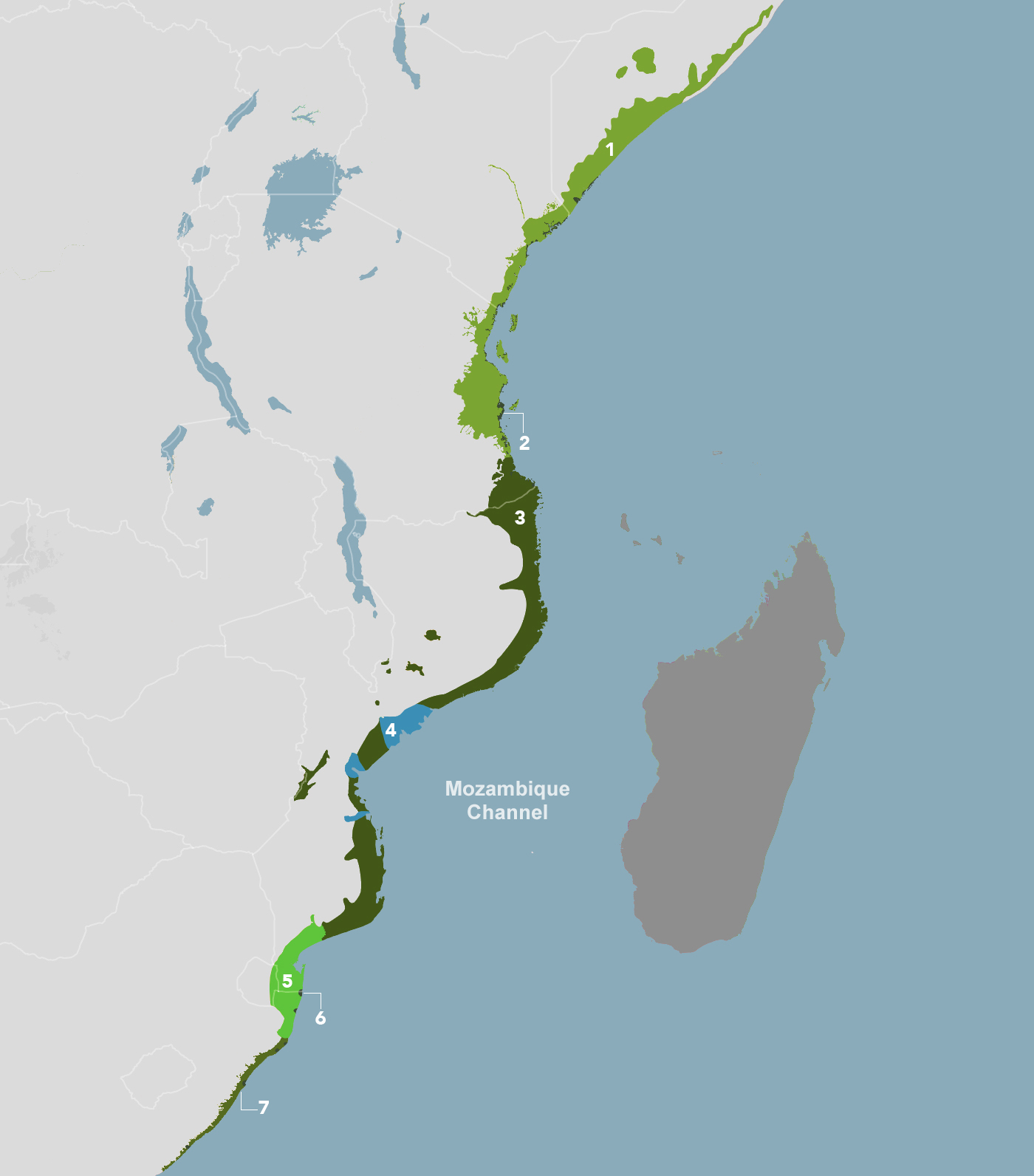 One Earth is dedicated to mobilizing philanthropic capital to protect the ecosystems and peoples of the Afrotropics. Visit the Project Marketplace​ ​to explore projects in this realm that need your support. Learn more about each of the ​East African Coastal Forests ecoregions below.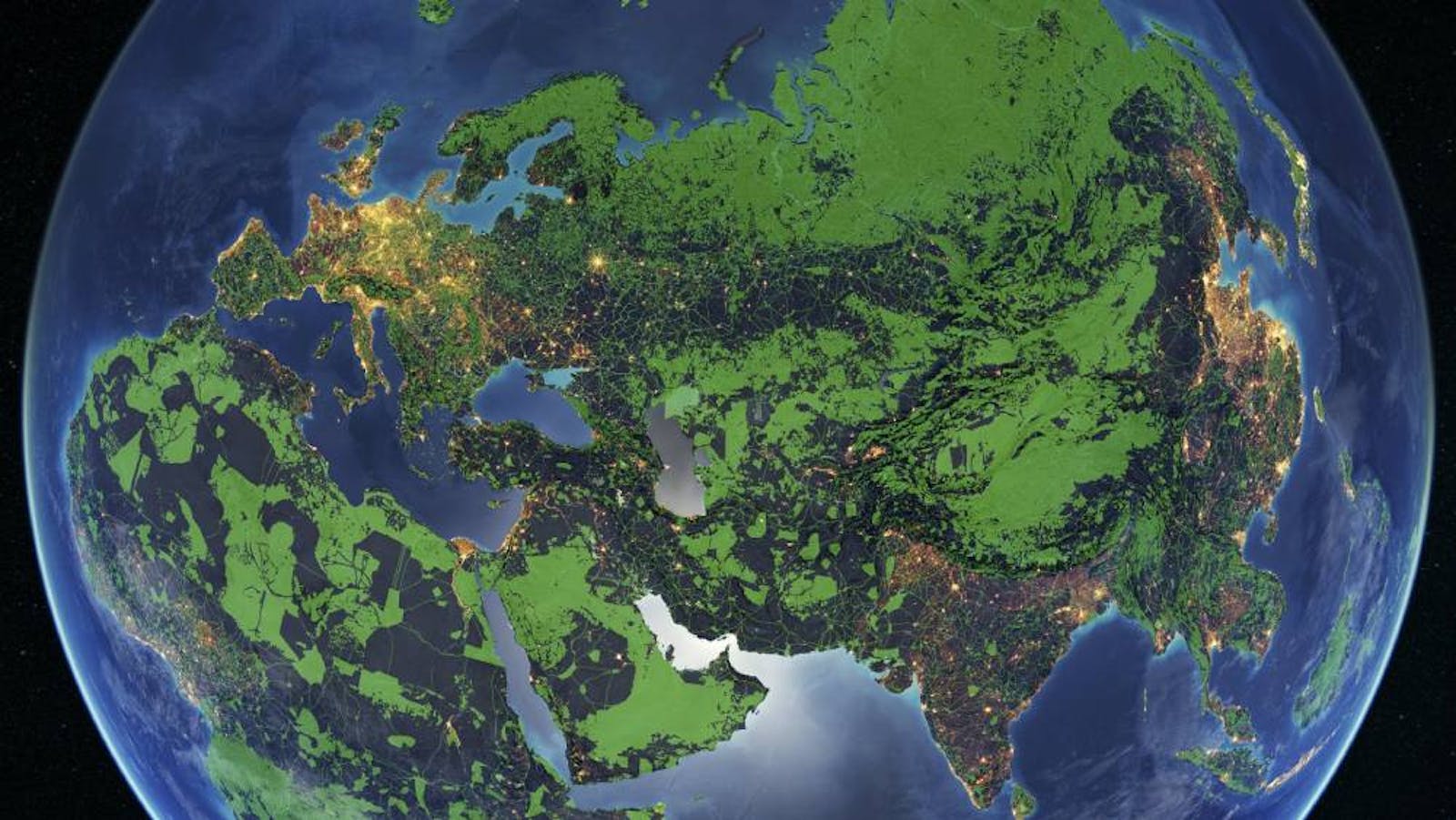 Explore the Global Safety Net
The Global Safety Net (GSN) is the first global-scale analysis of land areas requiring protection to solve the twin crises of biodiversity loss and climate change, upholding and strengthening Indigenous land rights.
Explore The GSN