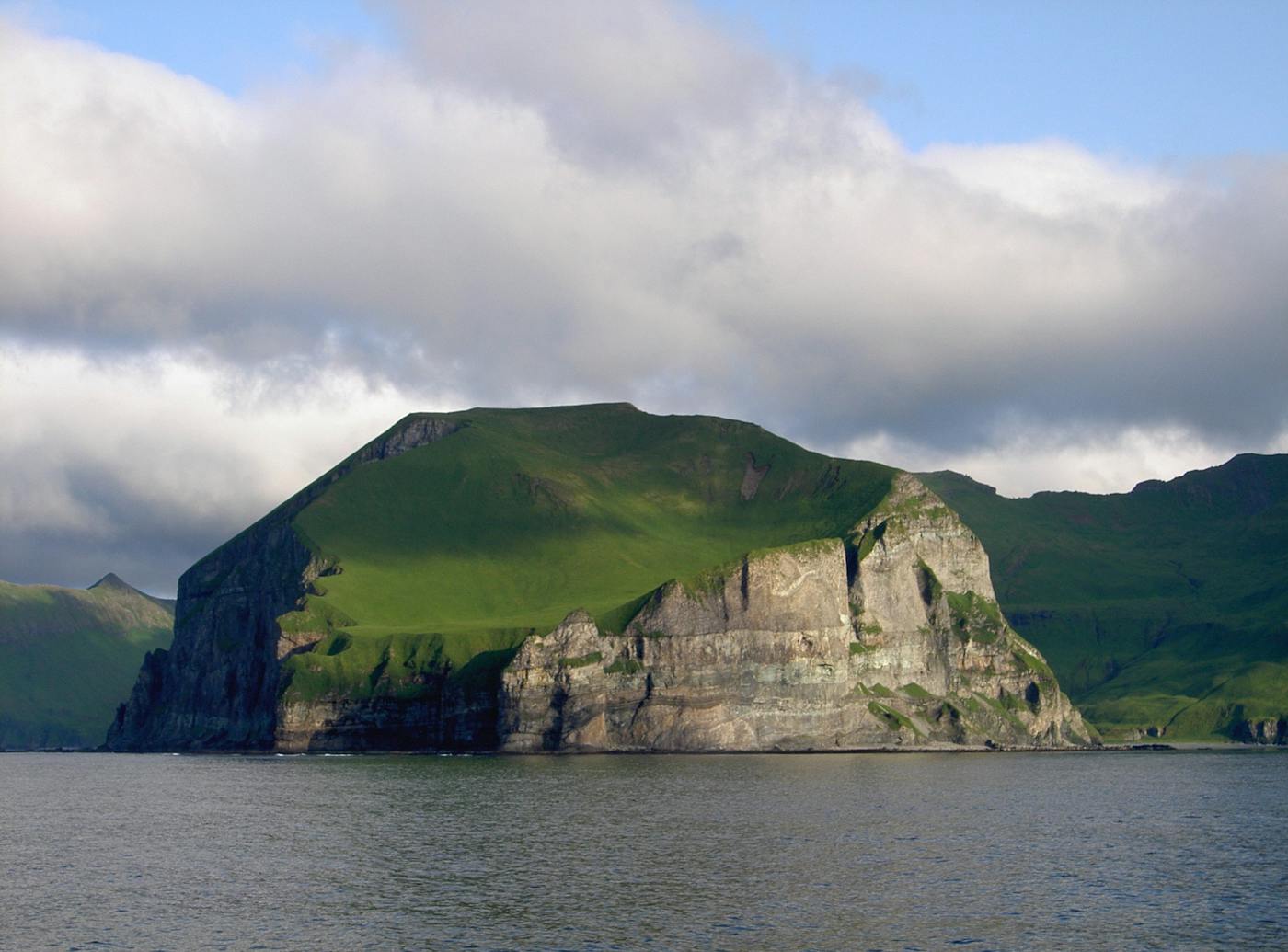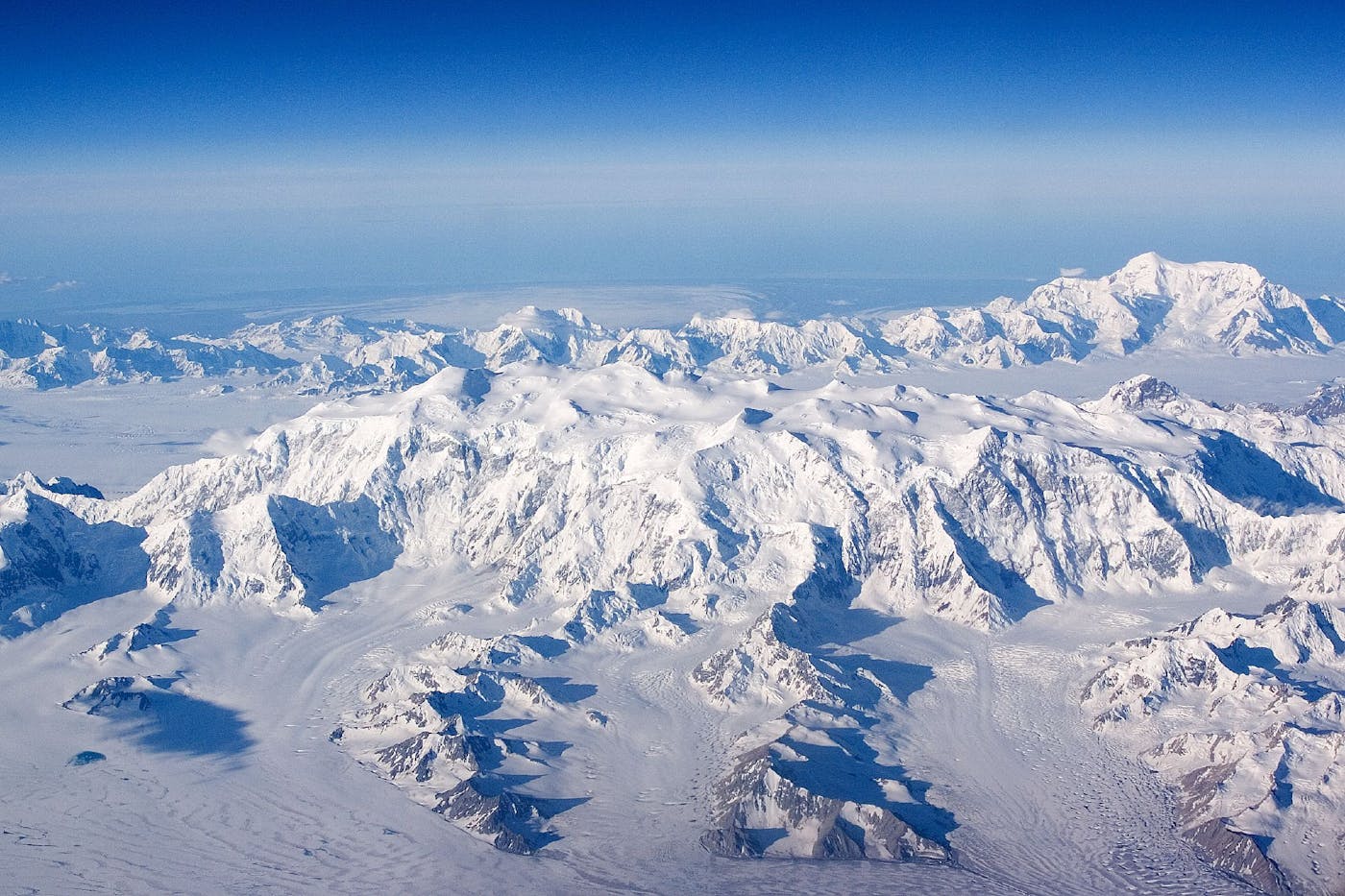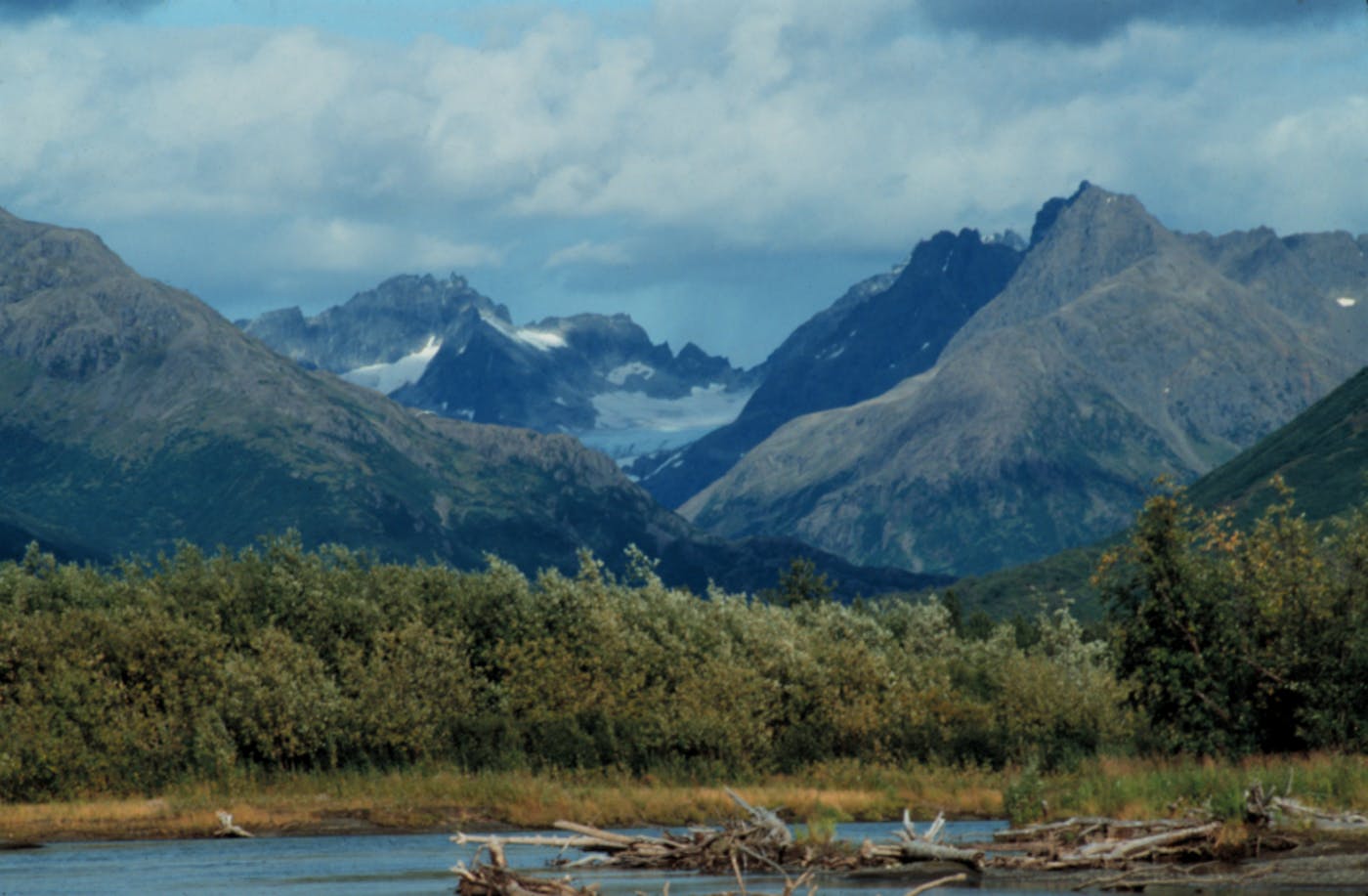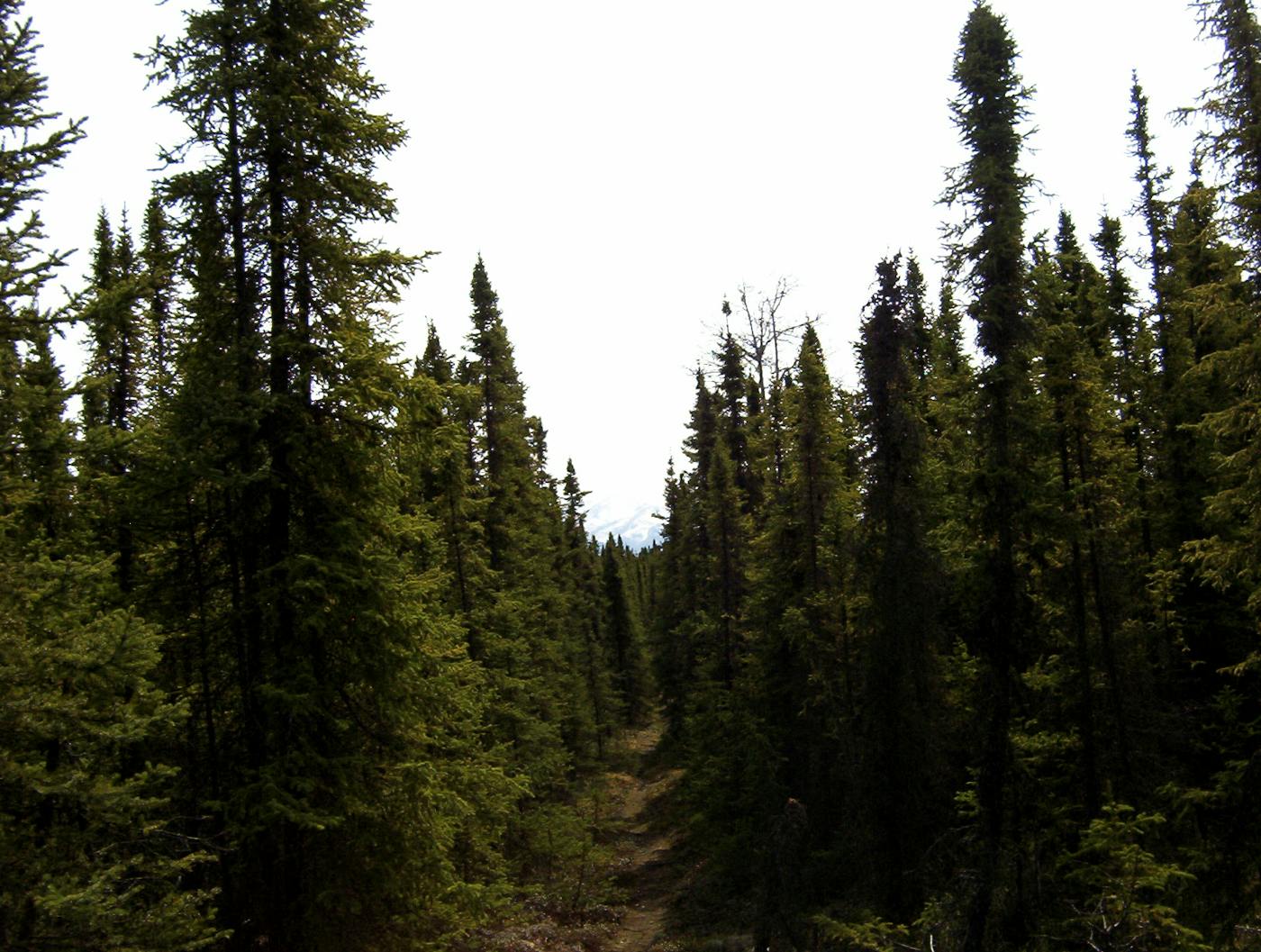 Greater Alaska Taiga & Tundra bioregion
109,888

Total Land Area (1000 ha)

10

Number of Ecoregions

97%

Protection Level

4

Protection Target
The Greater Alaska bioregion, located in the Subarctic America (Nearctic) realm, encompasses most of the Alaska subrealm and is divided in upper and lower halves by the Alaska Range. The upper half is dominated by lowland taiga and coastal tundra along the Bering Sea, consisting of four ecoregions – Interior Alaska-Yukon Lowland Taiga (375), Beringia Lowland Tundra (409), Beringia Upland Tundra (410) Interior Alaska-Yukon Alpine Tundra (416) – and adjacent marine areas. The lower half incorporates the alpine tundra of the Alaska Range, Cook Inlet, the Alaskan Peninsula, and the Aleutian Islands, which define the northernmost reach of the Pacific Ocean. It consists of six ecoregions – Alaska Peninsula Montane Taiga (369), Cook Inlet Taiga (371), Copper Plateau Taiga (372), Ahklun and Kilbuck Upland Tundra (404), Alaska-St. Elias Range Tundra (405), Aleutian Islands Tundra (406) – and adjacent marine areas. The total land area of this bioregion is approximately 110 million hectares, not including icefield areas.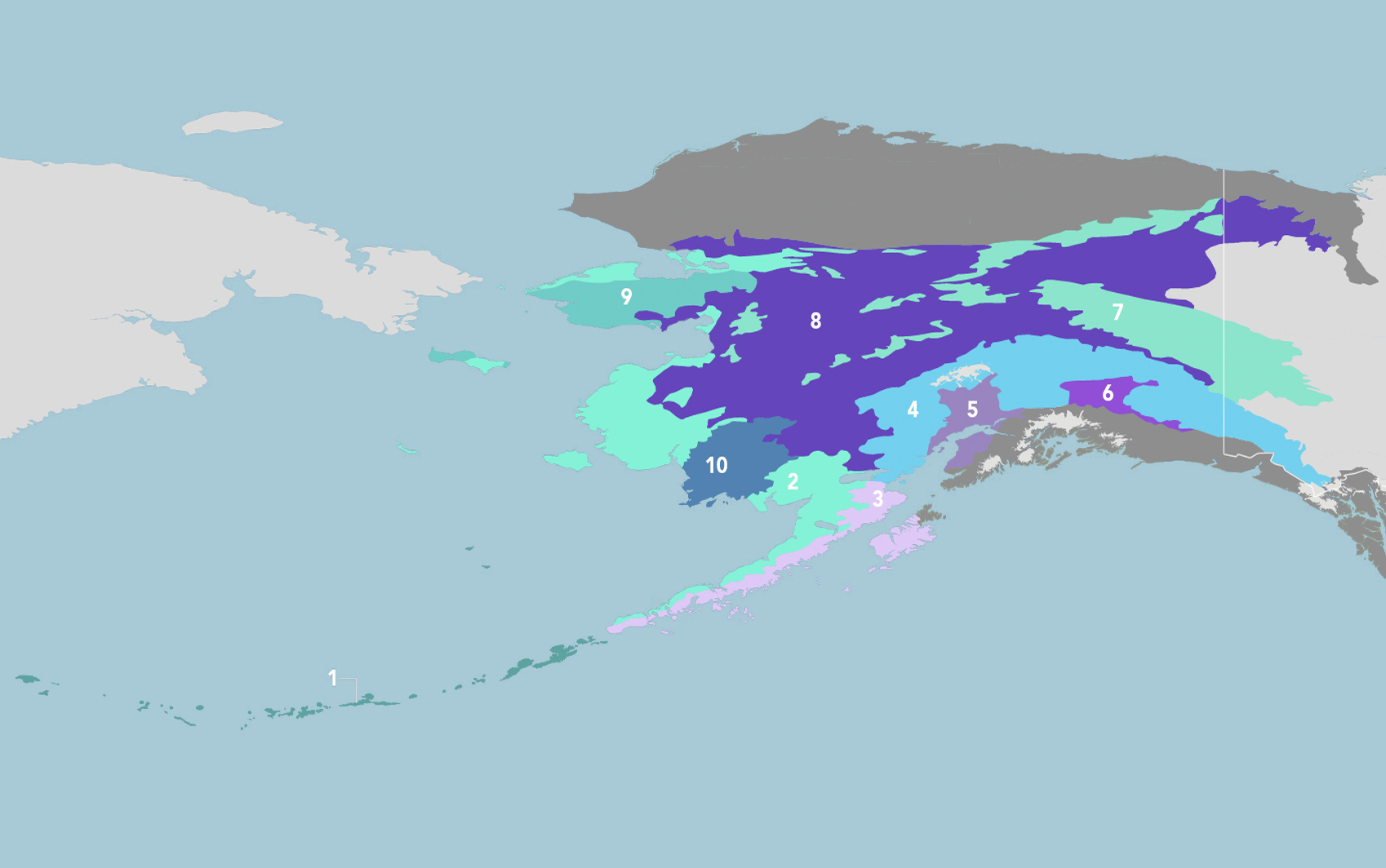 One Earth is dedicated to mobilizing philanthropic capital to protect the ecosystems and peoples of Subarctic America. Visit the Project Marketplace to explore projects in this realm that need your support. Learn more about each of the Greater Alaska Taiga & Tundra ecoregions below.
Explore the Bioregions
Want to learn more about the fascinating species, diverse ecosystems, and natural wonders of the Earth? Click the button below to launch One Earth's interactive navigator and discover your Bioregion!
LAUNCH NAVIGATOR