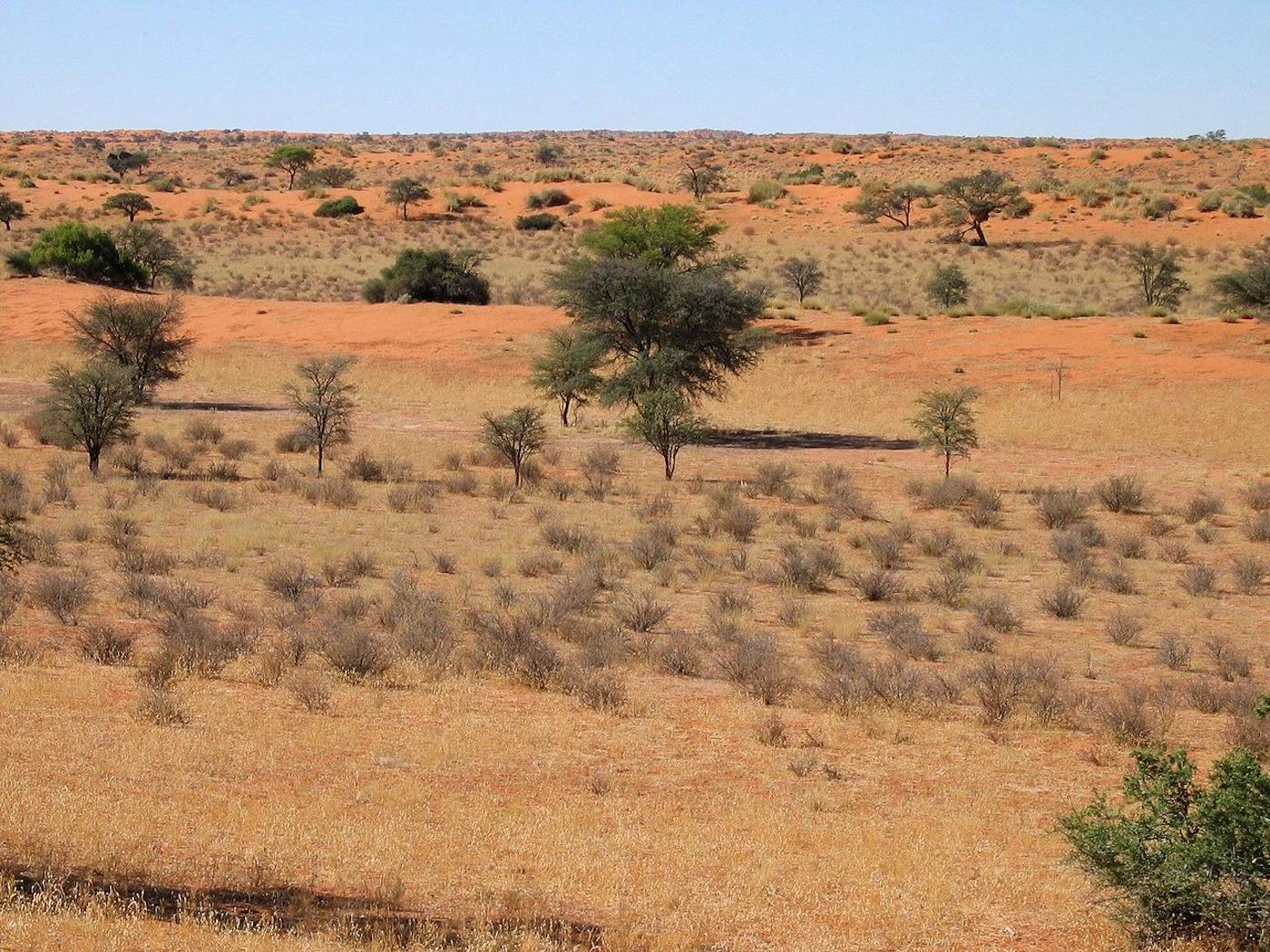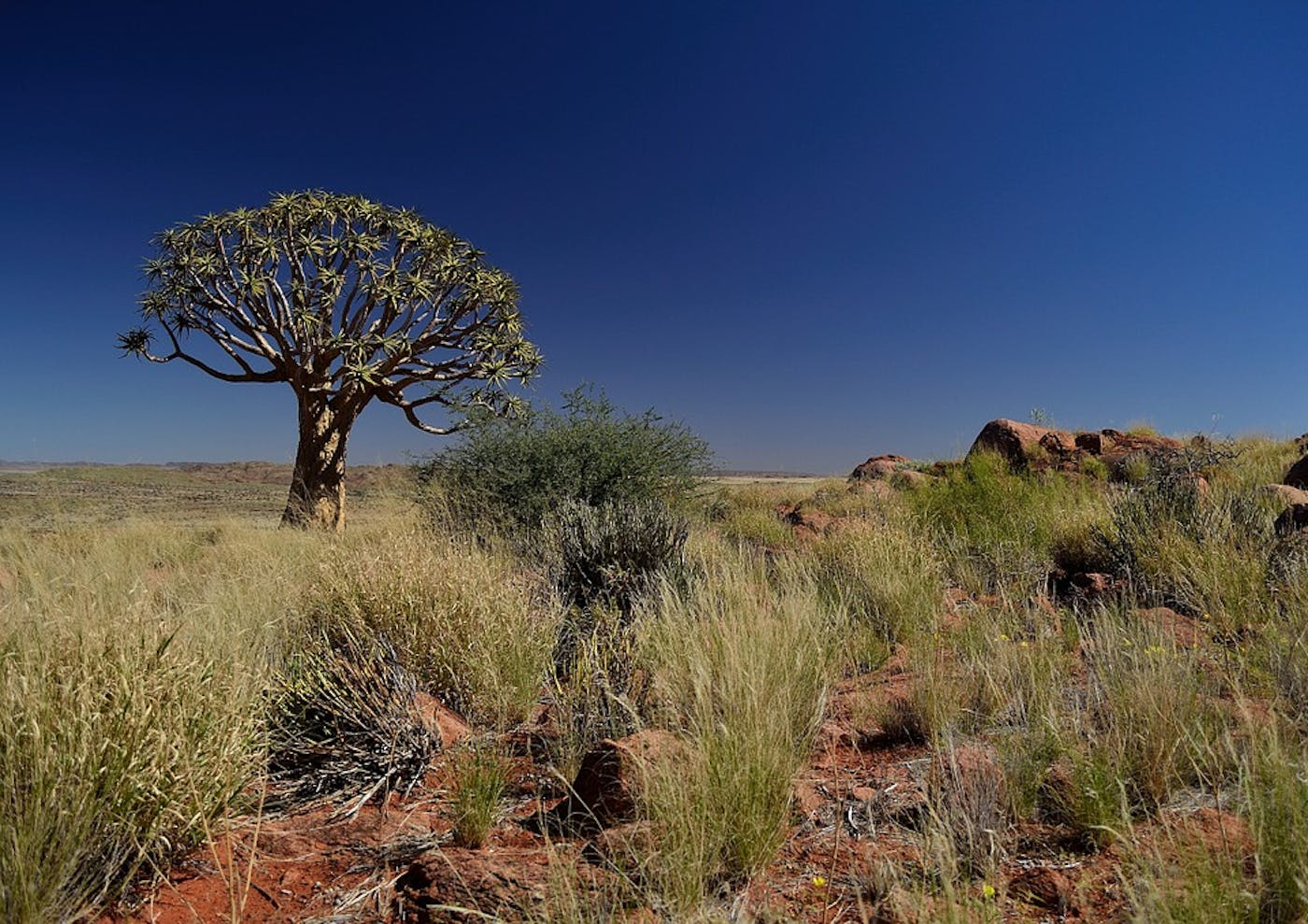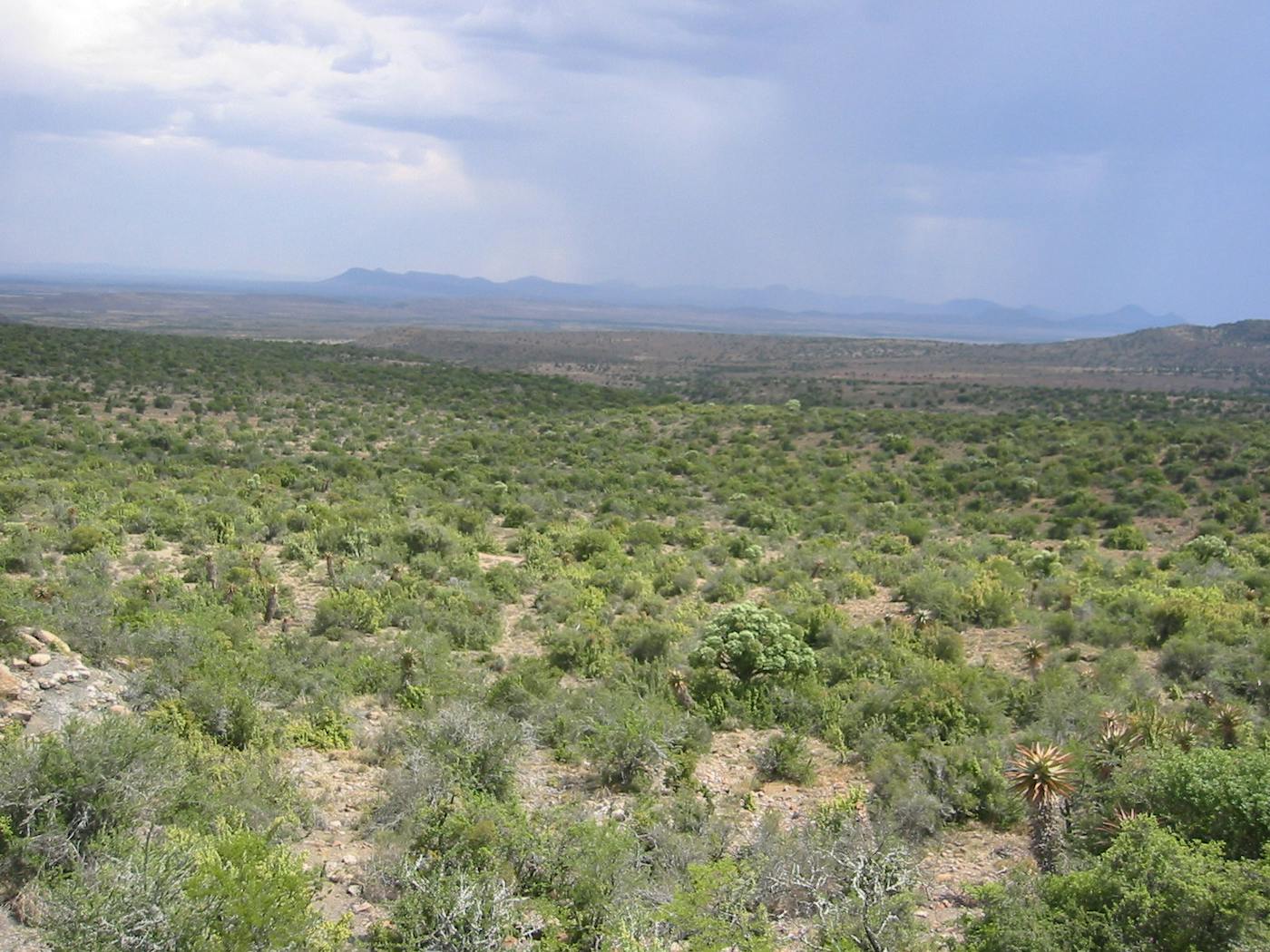 Greater Karoo & Kalahari Drylands bioregion
121,046

Total Land Area (1000 ha)

4

Number of Ecoregions

47%

Protection Target

3

Protection Level
The Greater Karoo & Kalahari bioregion, located in the Afrotropical realm, encompasses the large expanse of dry savannas and woodlands between the Highveld in South Africa and the coastal deserts of Namibia. It contains four ecoregions – Kalahari Acacia Woodlands [1], Kalahari Xeric Savanna [2], Gariep Karoo [3], Nama Karoo Shrublands [4] – totaling approximately 121 million hectares of land area. Despite its dry climate, the bioregion is home to an extraordinary range of mammals including meerkat, the brown hyena, bat-eared and cape foxes, and all three of Africa's big cats – cheetah, leopard and the famous black-maned Kalahari lions.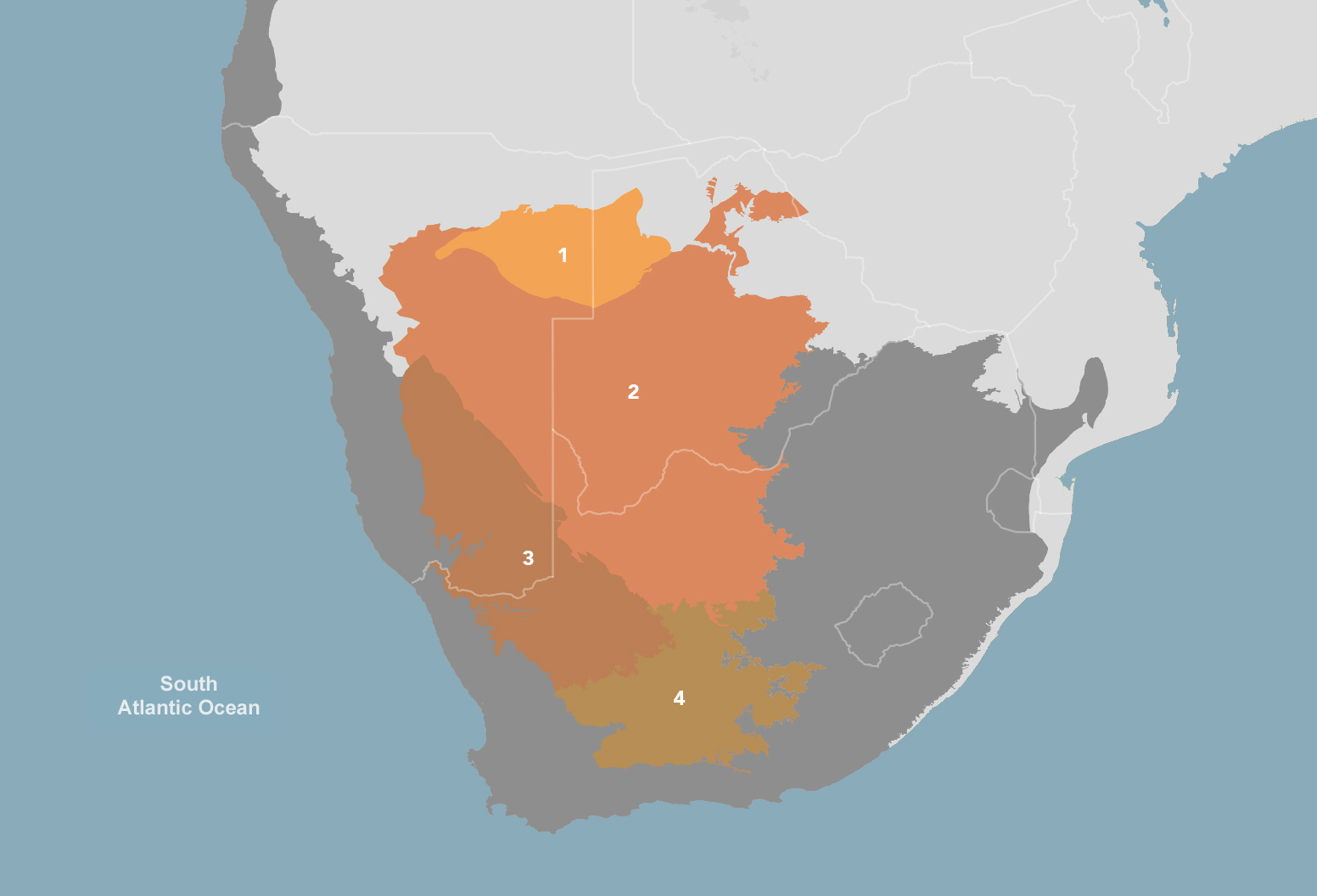 One Earth is dedicated to mobilizing philanthropic capital to protect the ecosystems and peoples of the Afrotropics. Visit the Project Marketplace​ ​to explore projects in this realm that need your support. Learn more about each of the ​Greater Karoo & Kalahari Drylands ecoregions below.

Explore the Bioregions
Want to learn more about the fascinating species, diverse ecosystems, and natural wonders of the Earth? Click the button below to launch One Earth's interactive navigator and discover your Bioregion!
LAUNCH NAVIGATOR