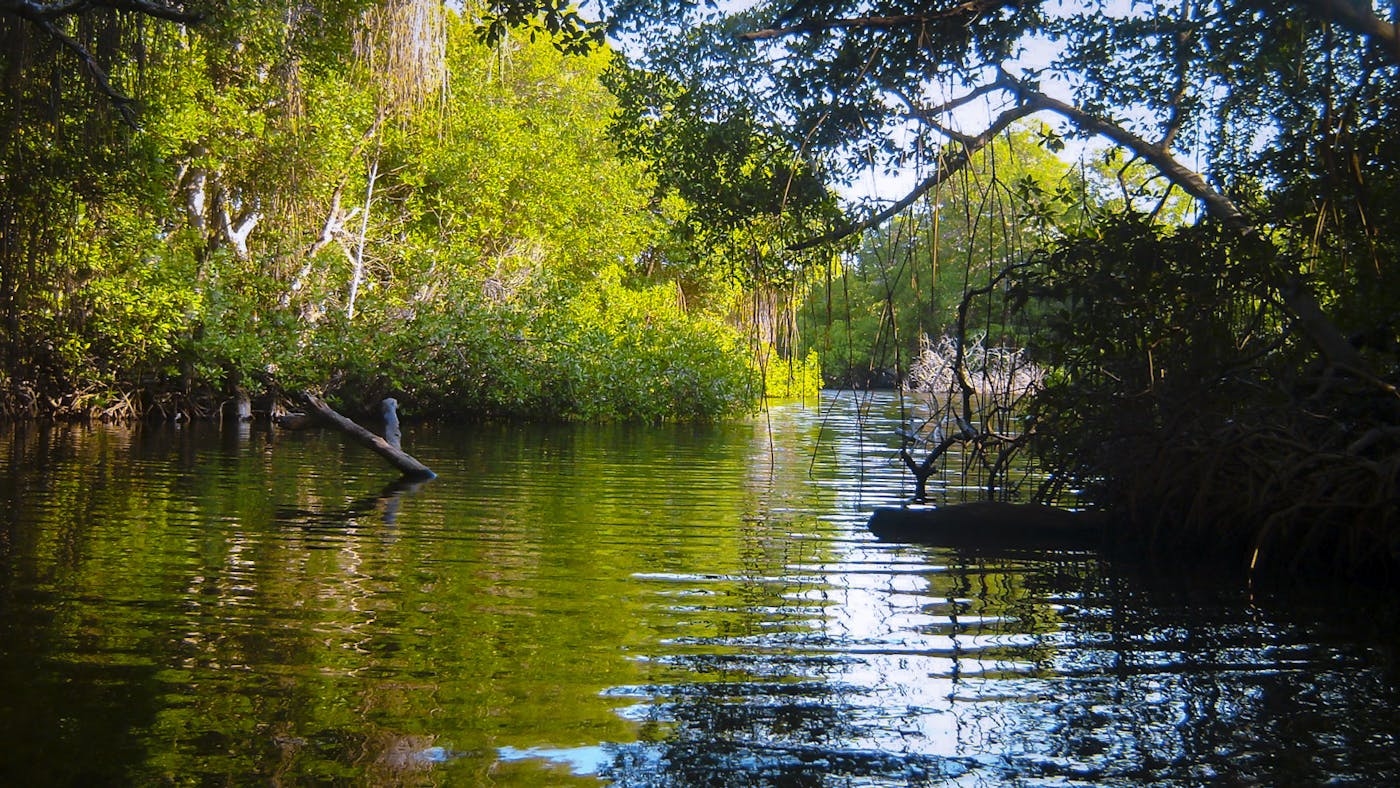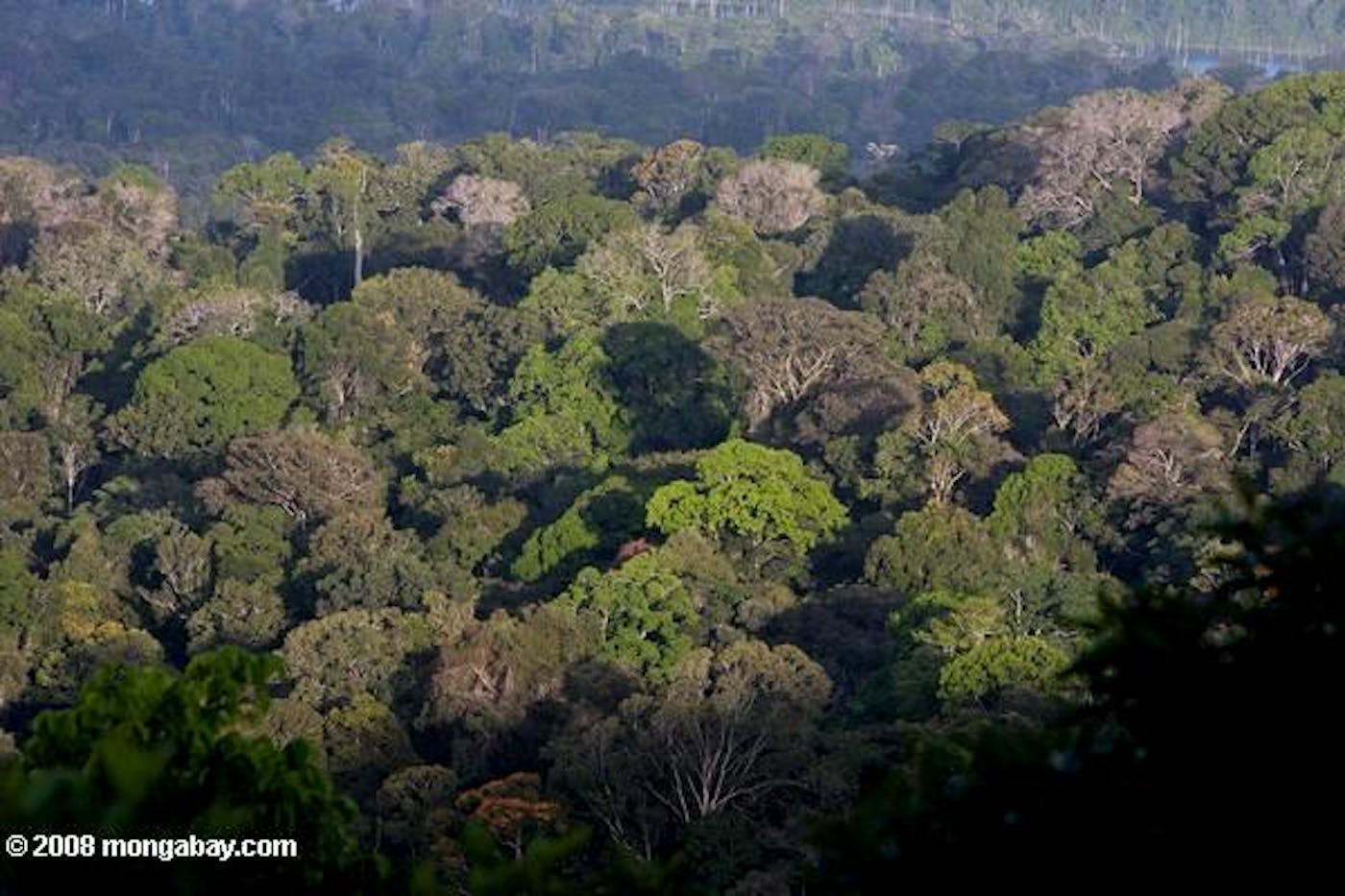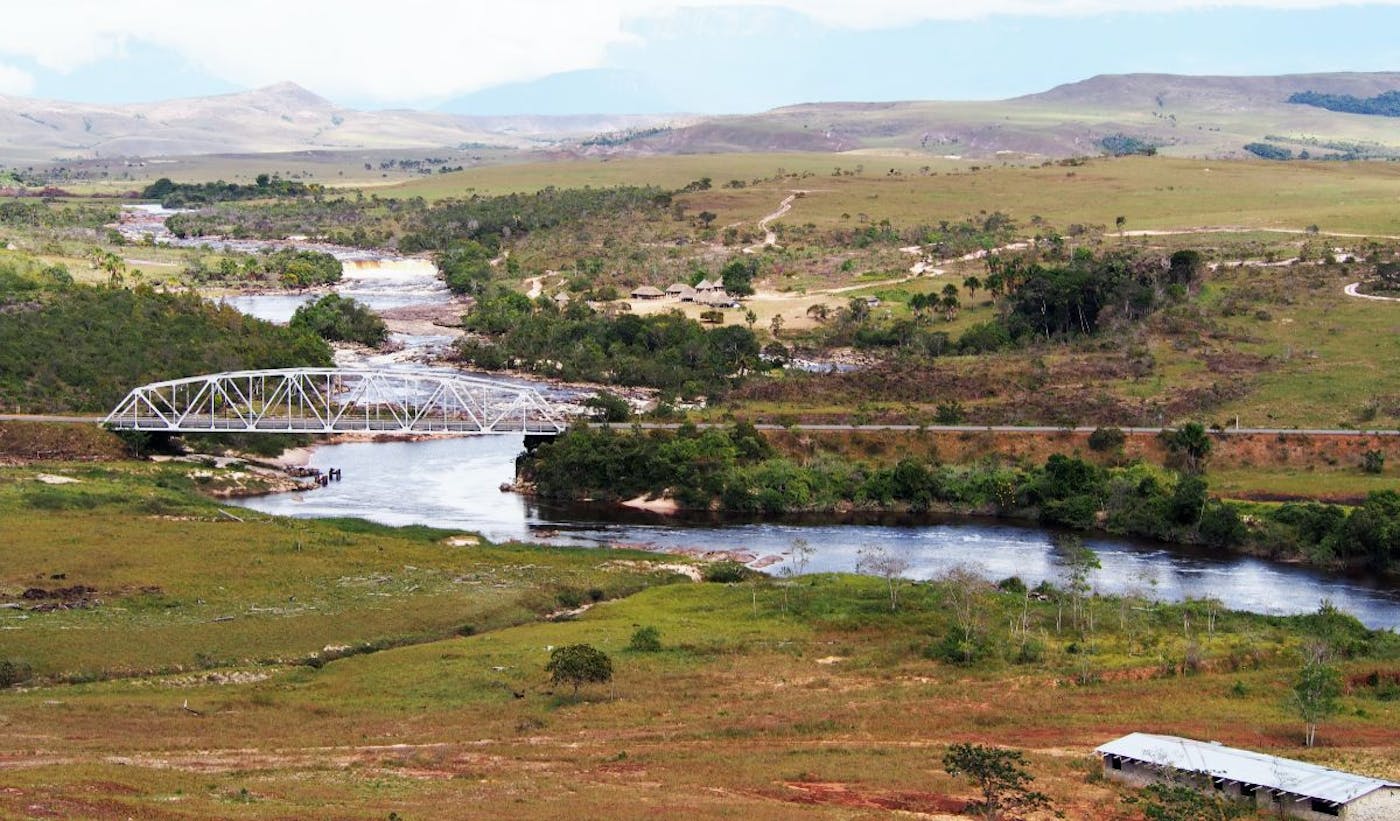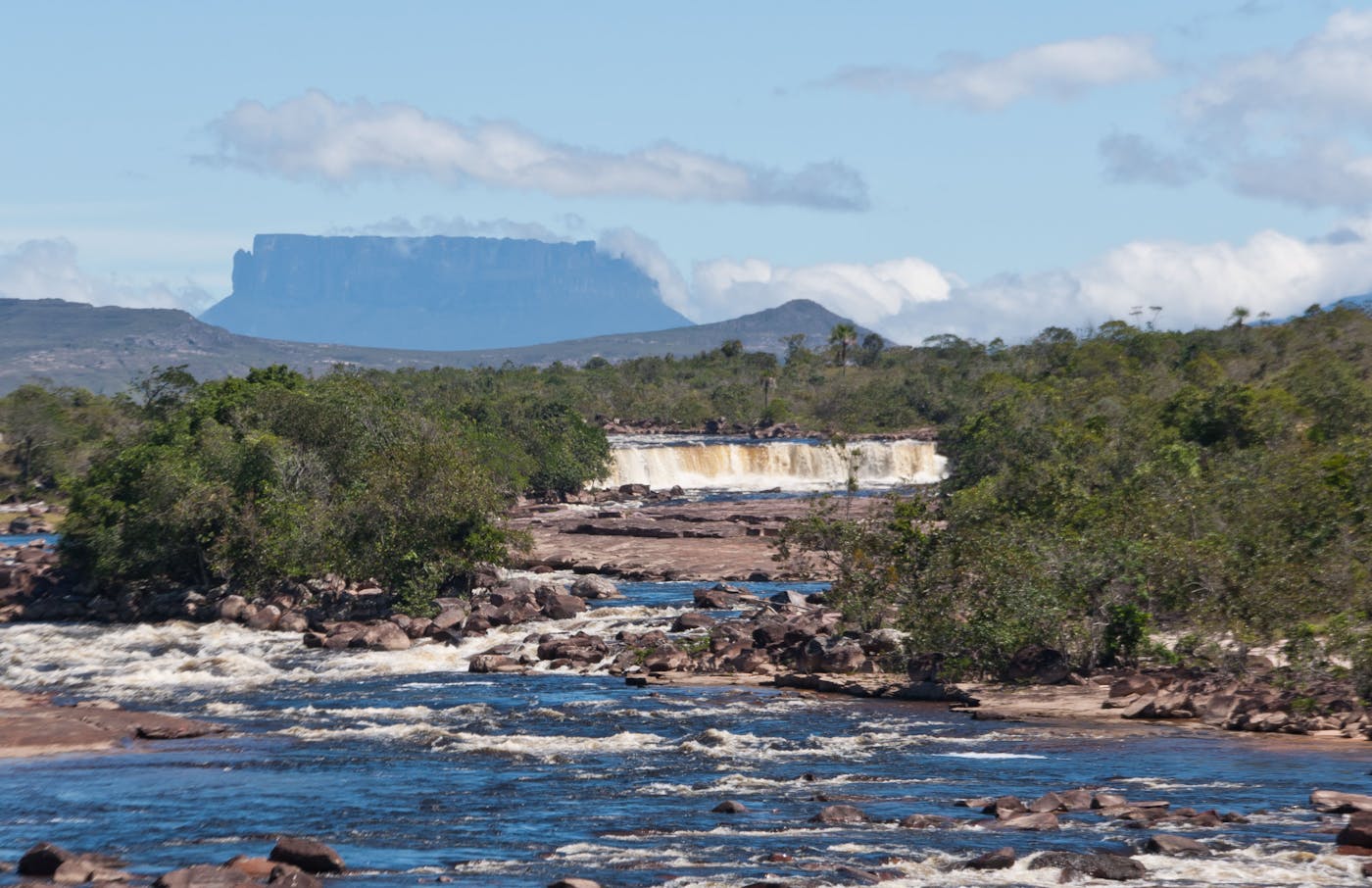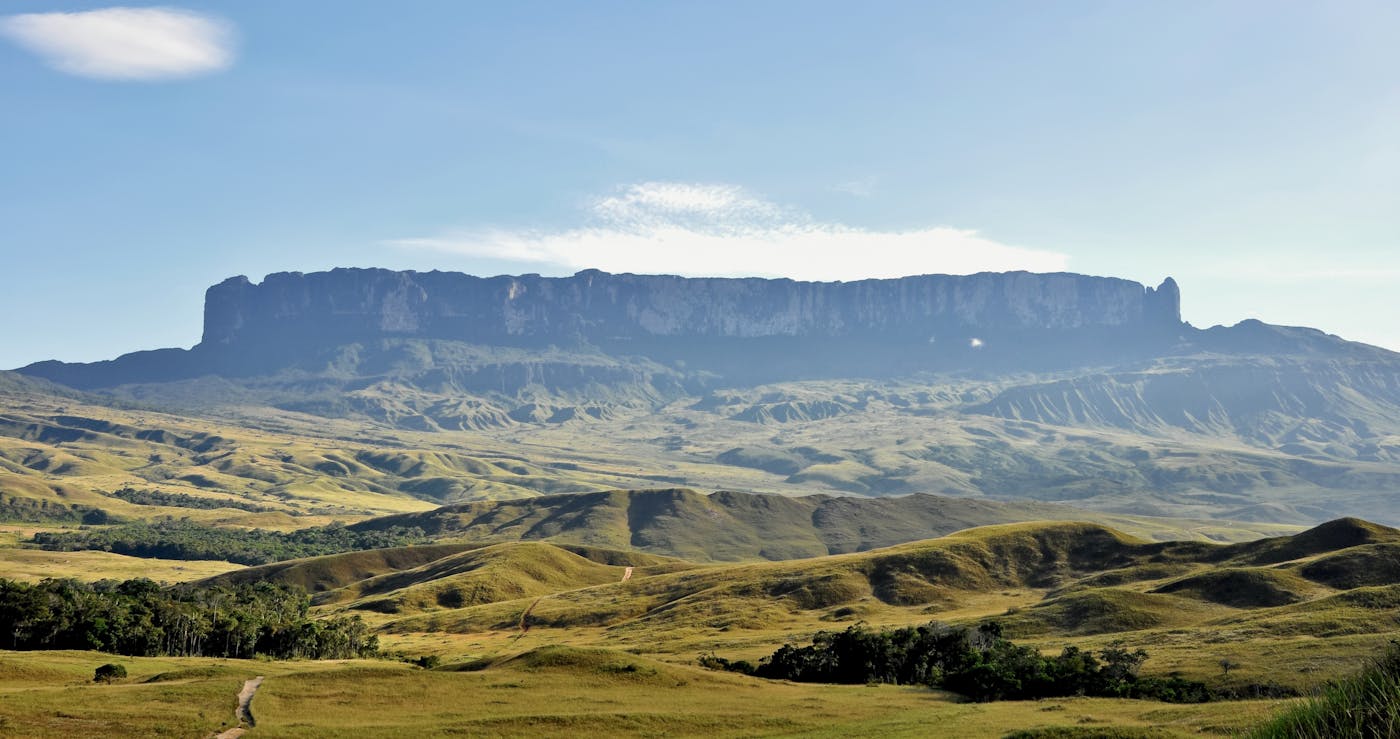 Guianan Forests & Savanna bioregion
106,384

Total Land Area (1000 ha)

11

Number of Ecoregions

94%

Protection Target

6

Protection Level
The Guianan bioregion, located in the Southern America (Neotropical) realm, extends from the eastern edge of the Guiana shield, at the border of Venezuela and Colombia, to the Atlantic coast. It contains the Guiana Highlands with its rocky plateaus that are the source for many waterfalls including the world's highest, Angel Falls. The bioregion is covered in dense tropical forest and also includes the Guinan savannas, with nine terrestrial ecoregions – Guianan Freshwater Swamp Forests (463), Guianan Highlands Moist Forests (464), Guianan Lowland Moist Forests (465), Guianan Piedmont Moist Forests (466), Orinoco Delta Swamp Forests (488), Pantepui Forests and Shrublands (490), Trinidad and Tobago Moist Forest (510), Trinidad and Tobago Dry Forests (548), Guianan Savanna (570) – as well as significant stands of Amazon-Orinoco-Southern Caribbean Mangroves (611) and Orinoco Wetlands (583). This bioregion is considered one of the most biodiverse in the world with 3000 vertebrate species and over 13,000 plant species, two-fifths of which are endemic. The total area of this bioregion is approximately 106 million hectares, not including adjacent marine areas.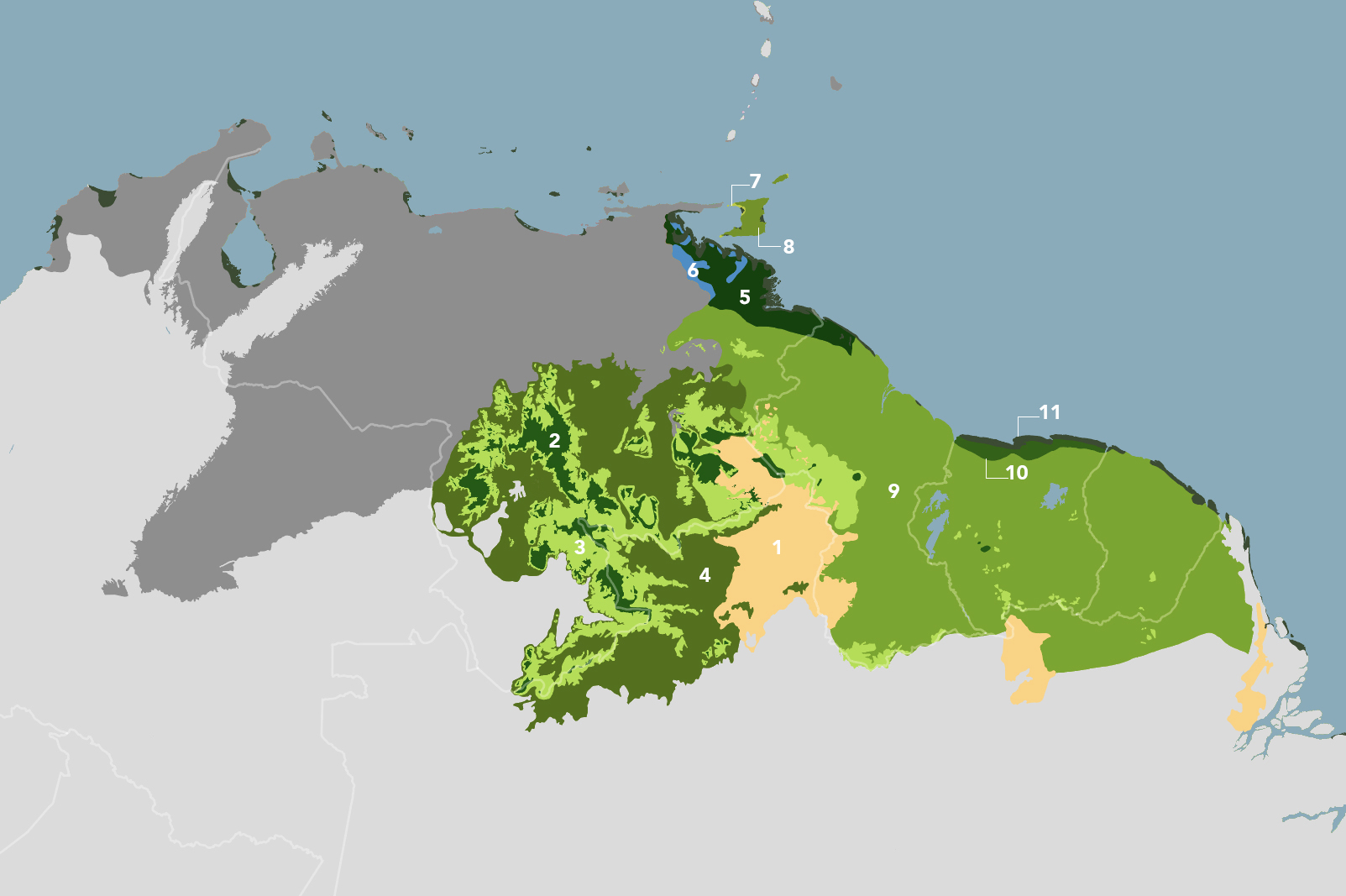 One Earth is dedicated to mobilizing philanthropic capital to protect the ecosystems and peoples of Southern America. Visit the Project Marketplace to explore projects in this realm that need your support. Learn more about each of the Guianan Forests & Savanna ecoregions below.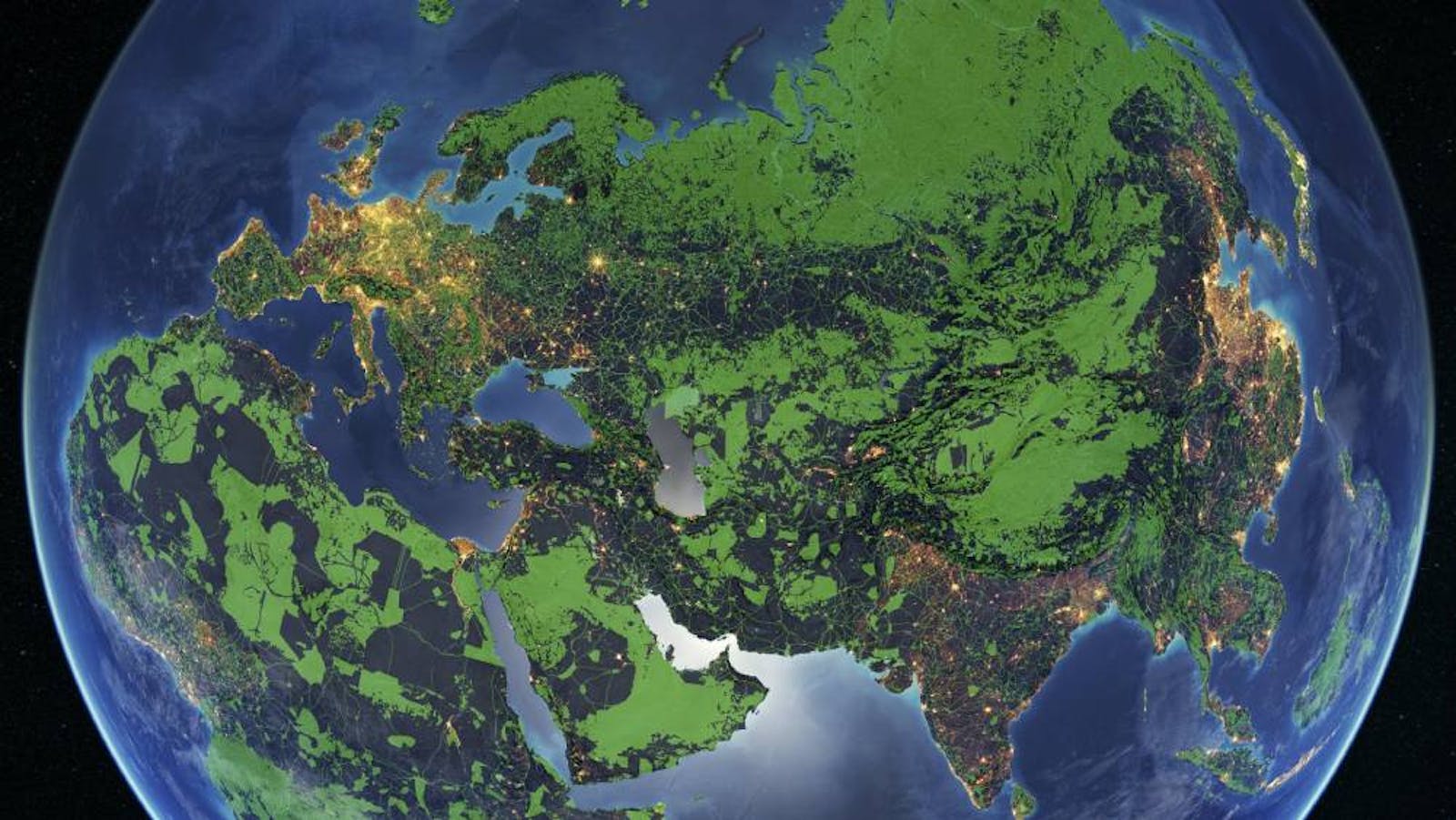 Explore the Global Safety Net
The Global Safety Net (GSN) is the first global-scale analysis of land areas requiring protection to solve the twin crises of biodiversity loss and climate change, upholding and strengthening Indigenous land rights.
Explore The GSN