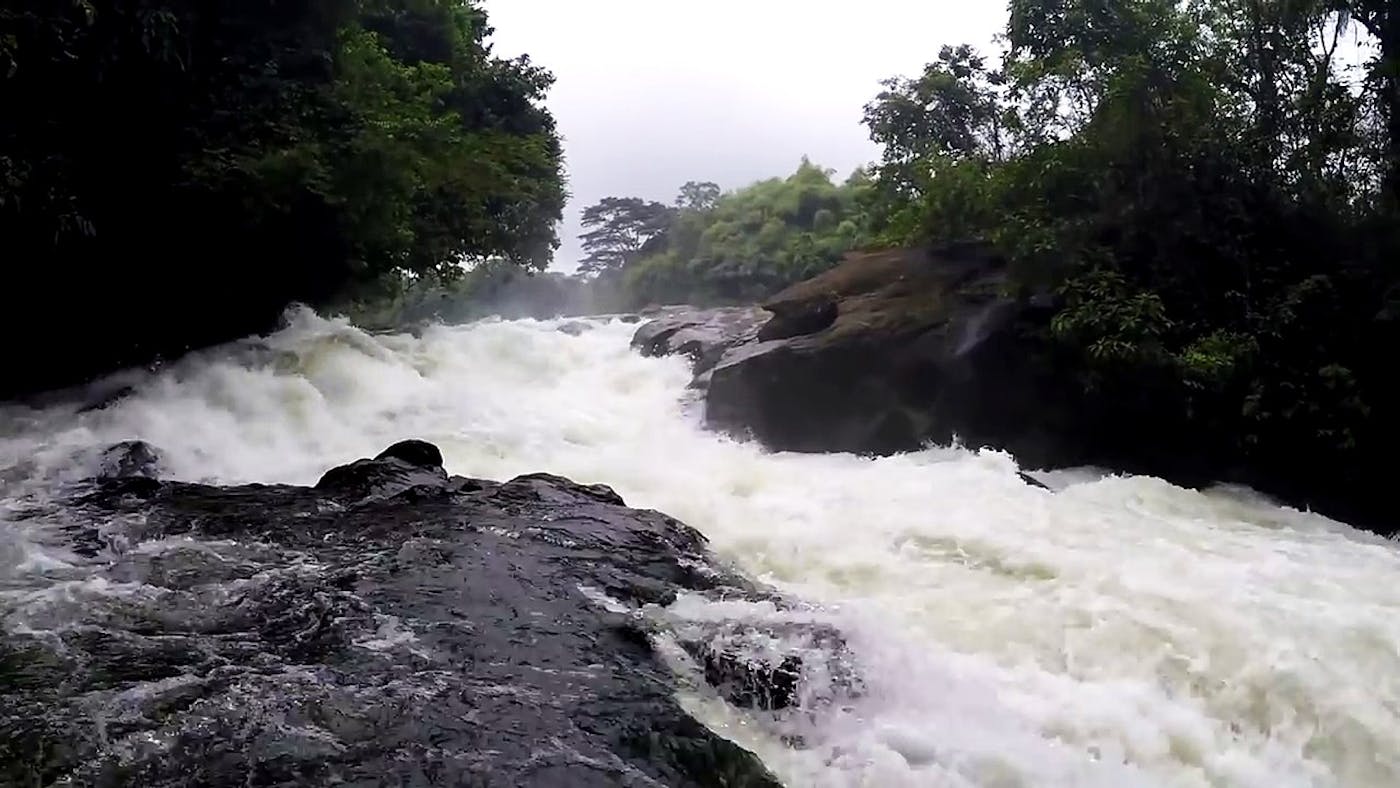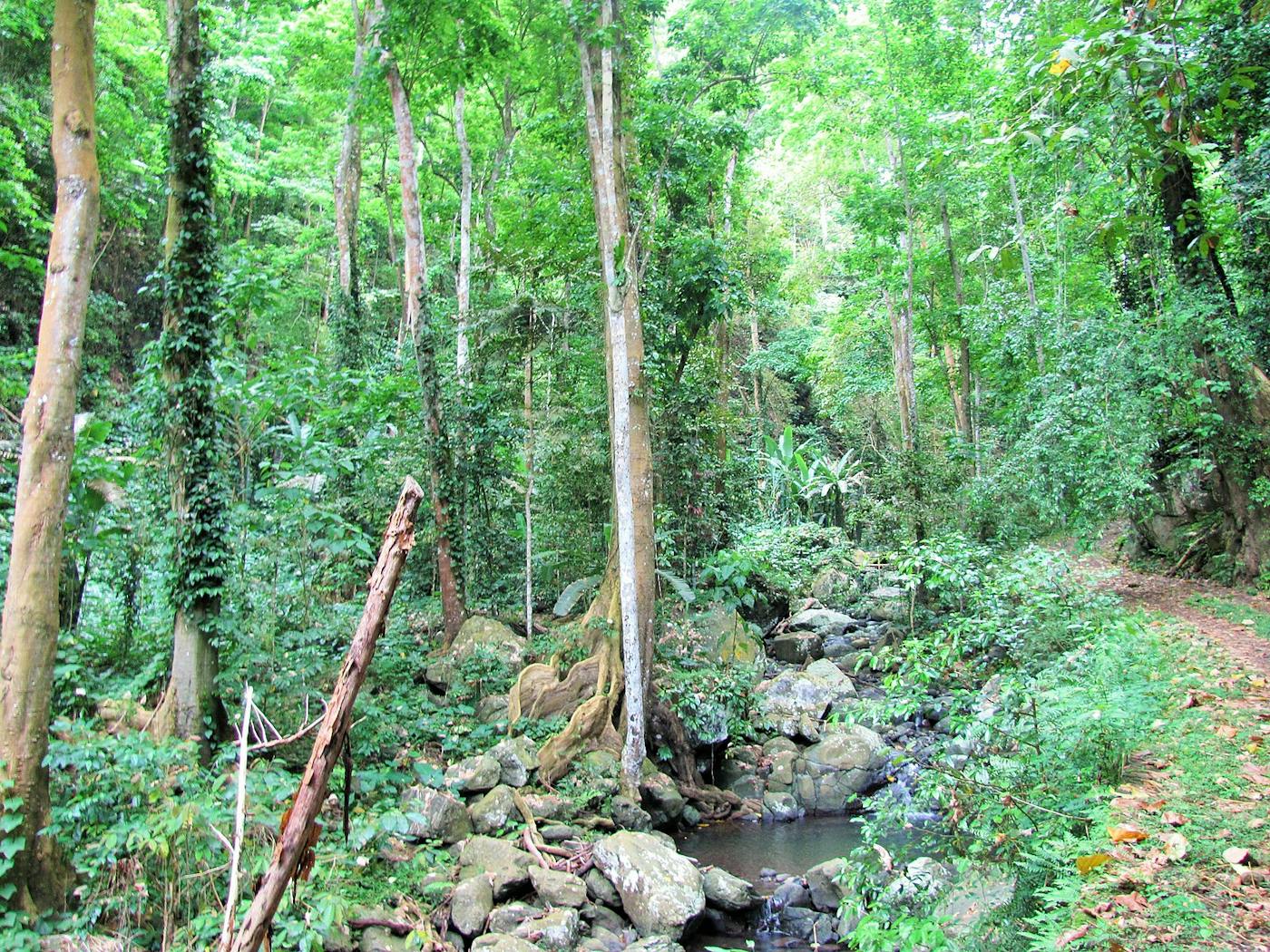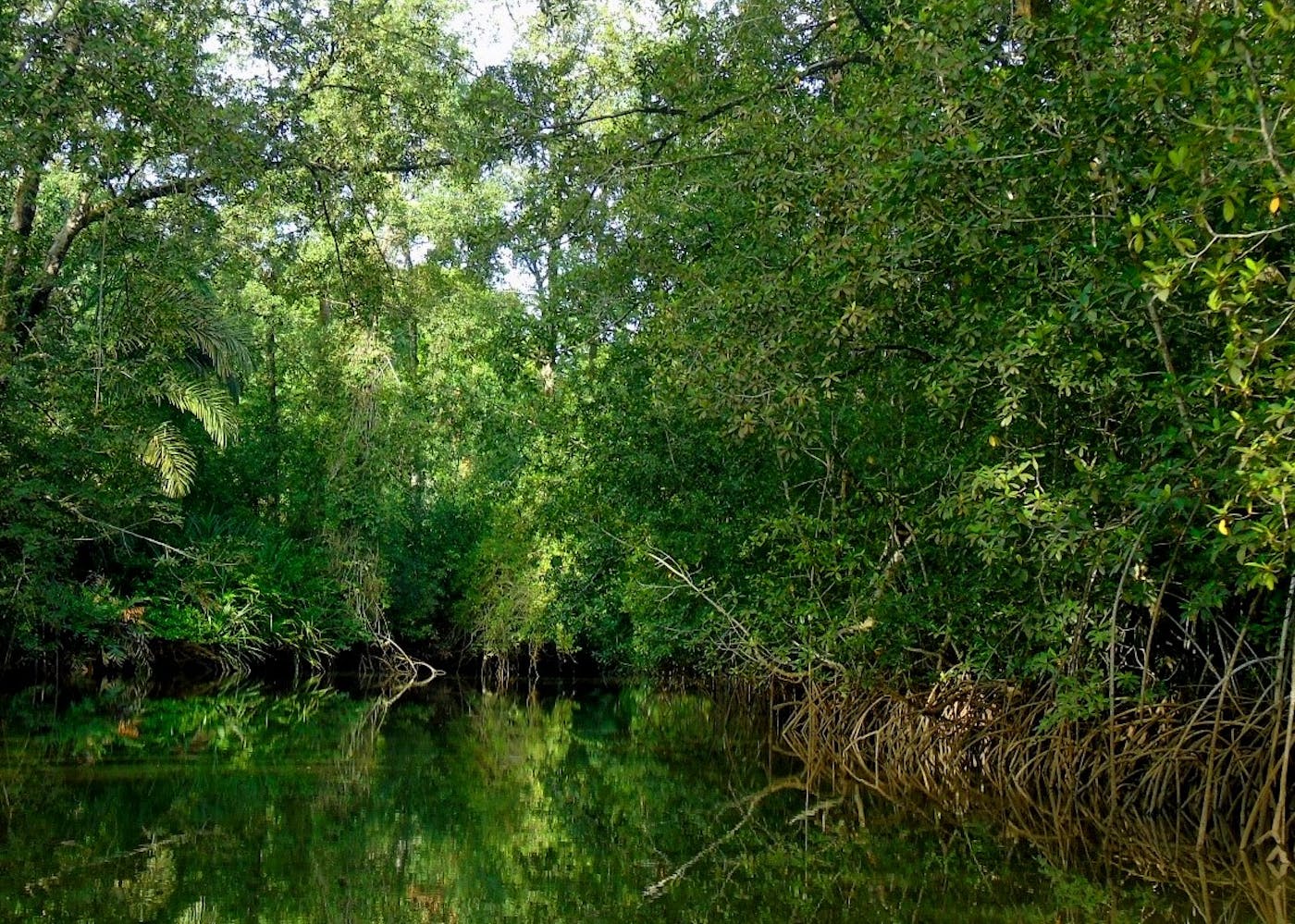 Gulf of Guinea Coastal Forests & Mangroves bioregion
36,264

Total Land Area (1000 ha)

8

Number of Ecoregions

60%

Protection Target

4

Protection Level
The Gulf of Guinea bioregion, located in the Equatorial Afrotropics, consists of lush tropical forests and mangroves lining the coastline of Gabon, Equatorial Guinea, Cameroon, and Nigeria, and includes Bioko, São Tomé, Príncipe, and Annobón islands. With seven terrestrial ecoregions -- Nigerian Lowland Forests [1], Niger Delta Swamp Forests [2], Cross-Niger Transition Forests [3], Cross-Sanaga-Bioko Coastal Forests [4], Congolian Coastal Forests [5], Mount Cameroon and Bioko Montane Forests [6], São Tomé, Príncipe, and Annobón Forests [7], Central African Mangroves [8] and adjacent marine areas. These Coastal Forests have been an ancient cradle for Congo's globally important populations of large forest mammals, including western lowland gorilla, chimpanzee, African forest elephant, and several endemic monkey species.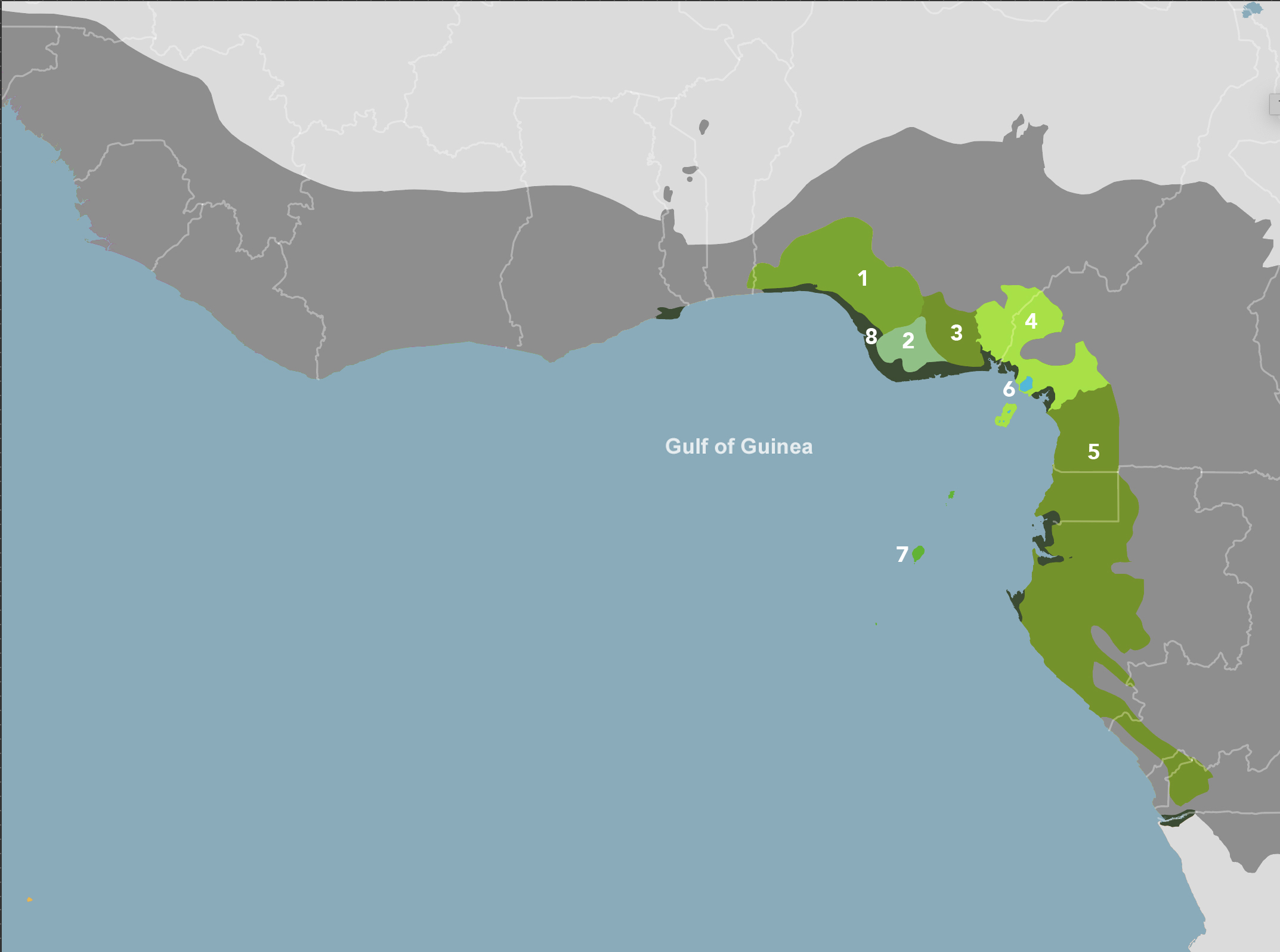 One Earth is dedicated to mobilizing philanthropic capital to protect the ecosystems and peoples of the Afrotropics. Visit the Project Marketplace​ ​to explore projects in this realm that need your support. Learn more about each of the ​Gulf of Guinea Coastal Forests & Mangroves ecoregions below.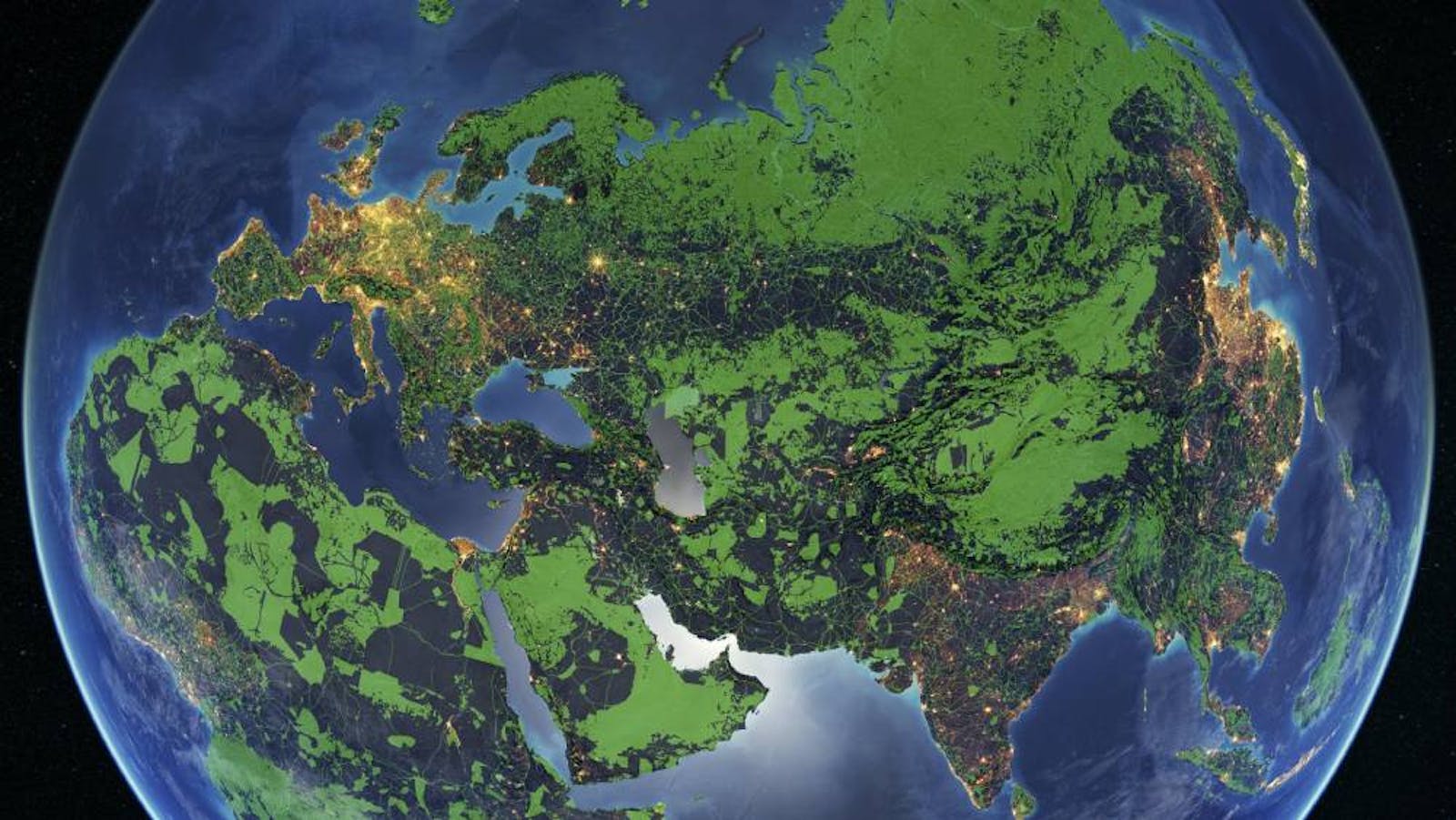 Explore the Global Safety Net
The Global Safety Net (GSN) is the first global-scale analysis of land areas requiring protection to solve the twin crises of biodiversity loss and climate change, upholding and strengthening Indigenous land rights.
Explore The GSN