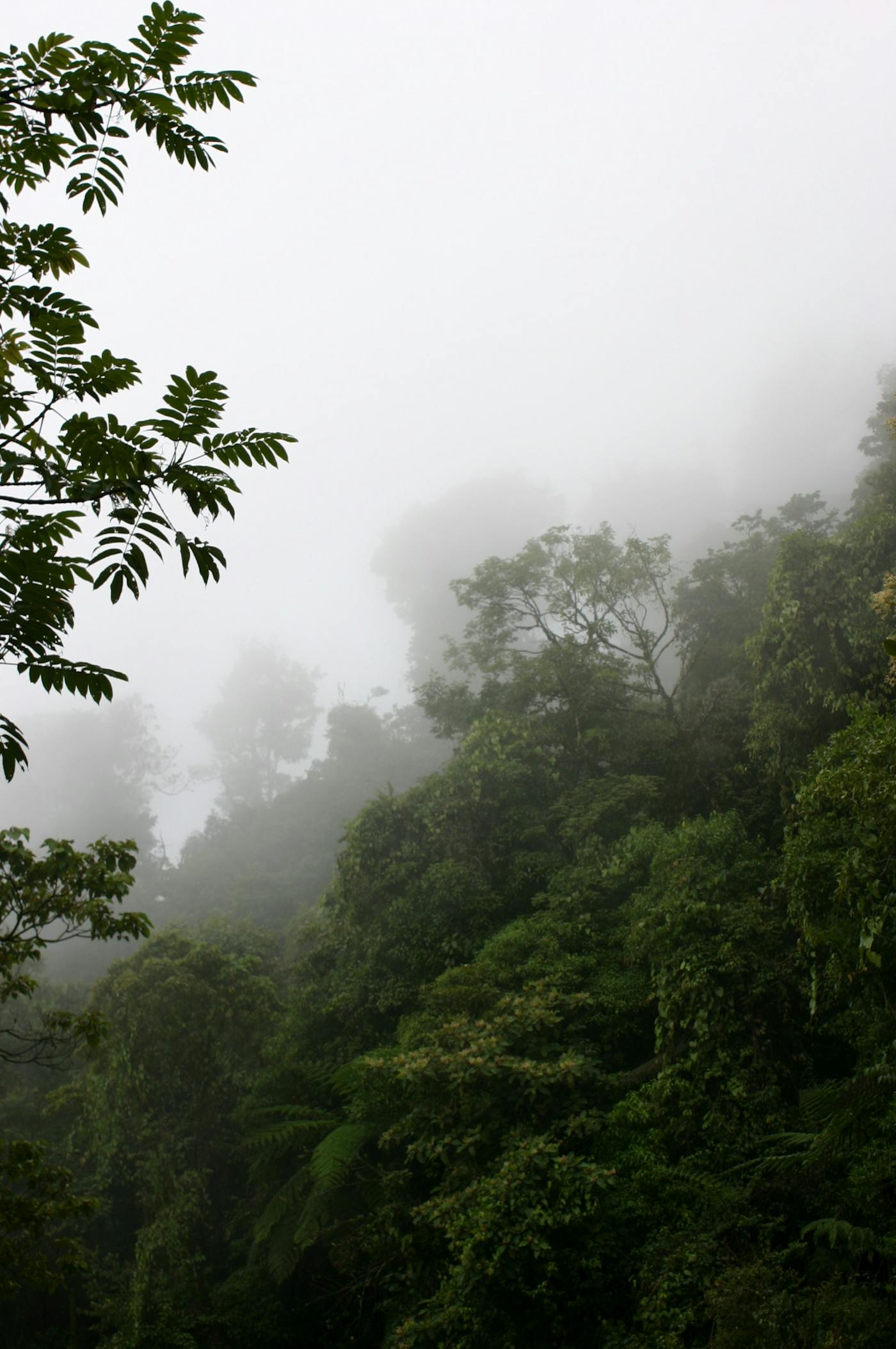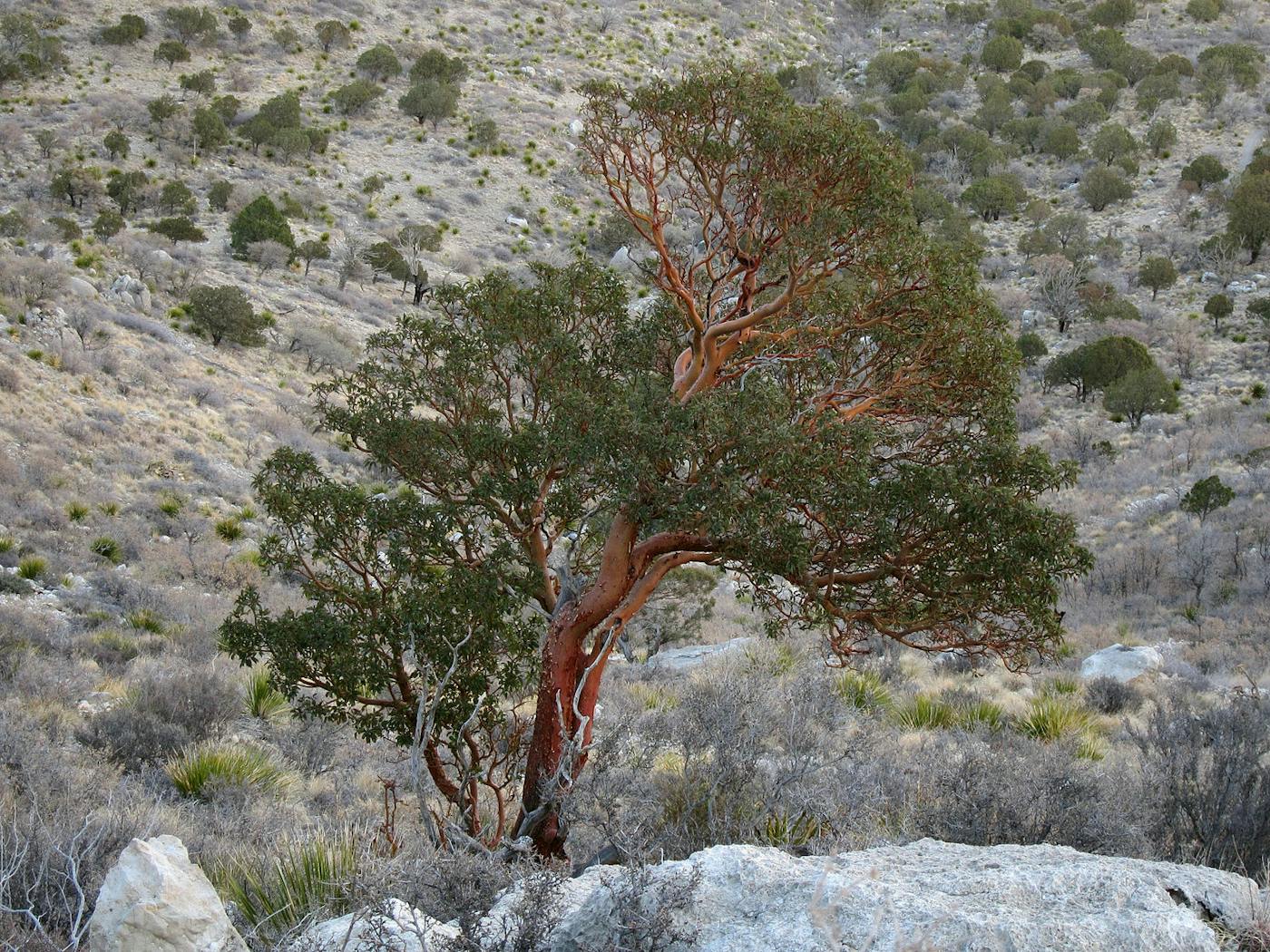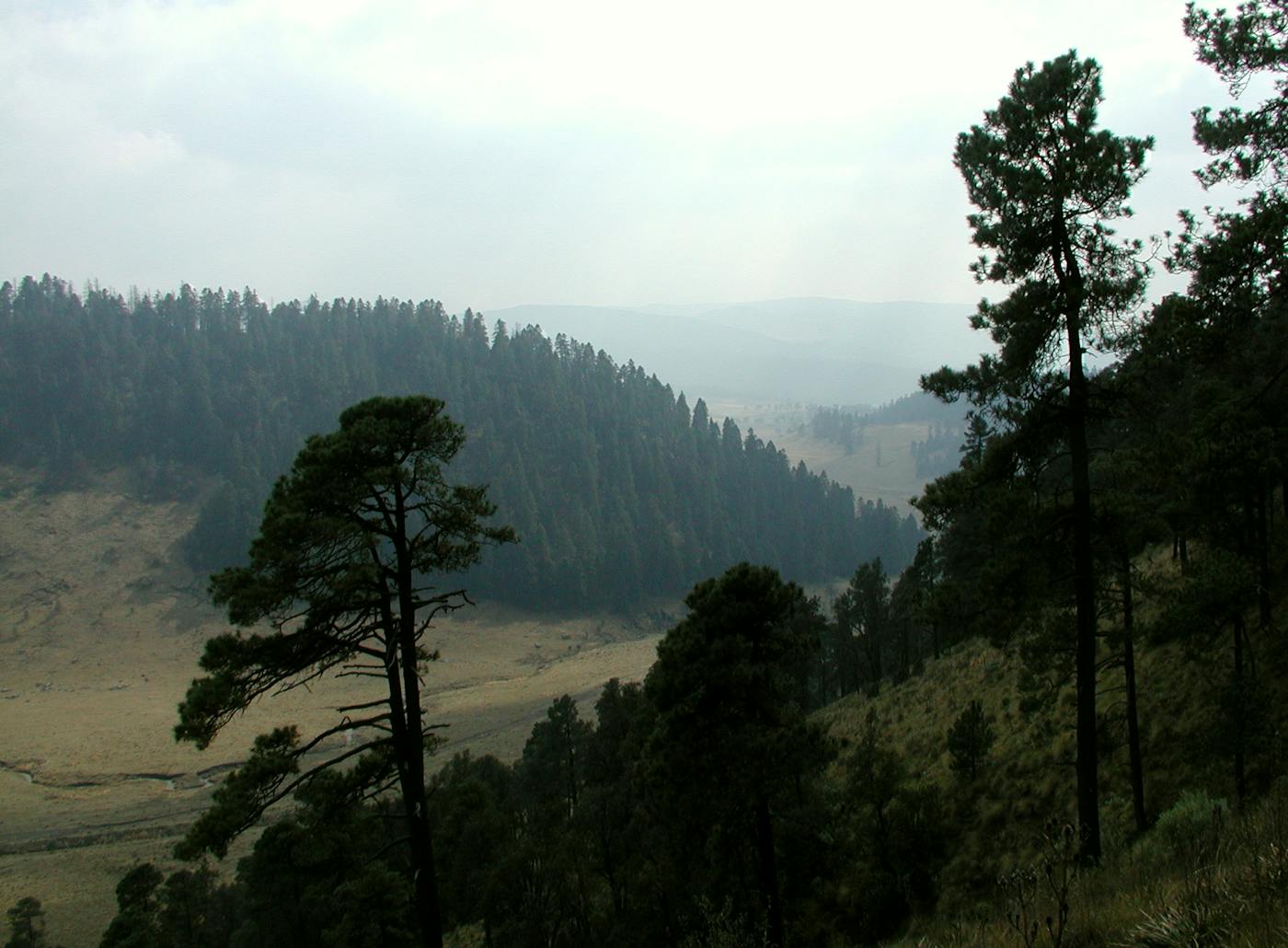 Mexican Dry & Coniferous Forests bioregion
44,945

Total Land Area (1000 ha)

14

Number of Ecoregions

32%

Protection Target

3

Protection Level
The Mexican Dry & Coniferous bioregion, located in the Central America (Neotropical) realm, starts at the Isthmus of Tehuantepec and includes most of the western Sierra Madre mountain range, running the entire length of Mexico's Pacific coast. It consists entirely of tropical and subtropical dry forests and the pine-oak forests of the Sierra Madres. The bioregion contains 13 terrestrial ecoregions – Oaxacan Montane Forests (487), Bajío Dry Forests (521), Balsas Dry Forests (522), Jalisco Dry Forests (534), Sierra de la Laguna Dry Forests (544), Sinaloan Dry Forests (545), Southern Pacific Dry Forests (547), Sierra de la Laguna Pine-Oak Forests (556), Sierra Madre De Oaxaca Pine-Oak Forests (557), Sierra Madre Del Sur Pine-Oak Forests (558), Trans-Mexican Volcanic Belt Pine-Oak Forests (559), San Lucan Xeric Scrub (607), Tehuacán Valley Matorral (610) – along with Northern Mesoamerican Pacific Mangroves (614). The total area of this bioregion is approximately 44 million hectares, not including adjacent marine areas.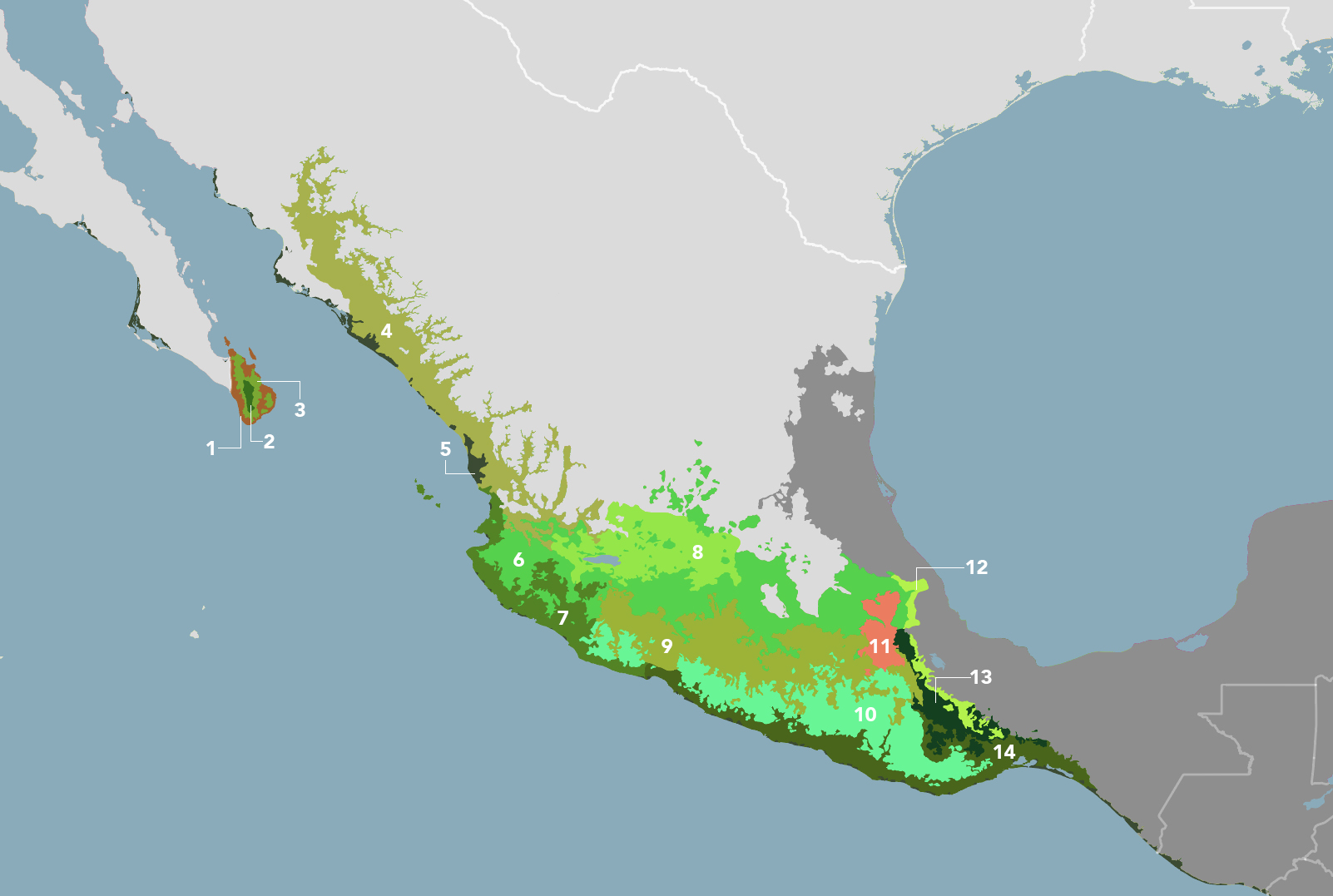 One Earth is dedicated to mobilizing philanthropic capital to protect the ecosystems and peoples of Central America. Visit the Project Marketplace to explore projects in this realm that need your support. Learn more about each of the Mexican Dry & Coniferous Forests ecoregions below.
Explore the Bioregions
Want to learn more about the fascinating species, diverse ecosystems, and natural wonders of the Earth? Click the button below to launch One Earth's interactive navigator and discover your Bioregion!
LAUNCH NAVIGATOR