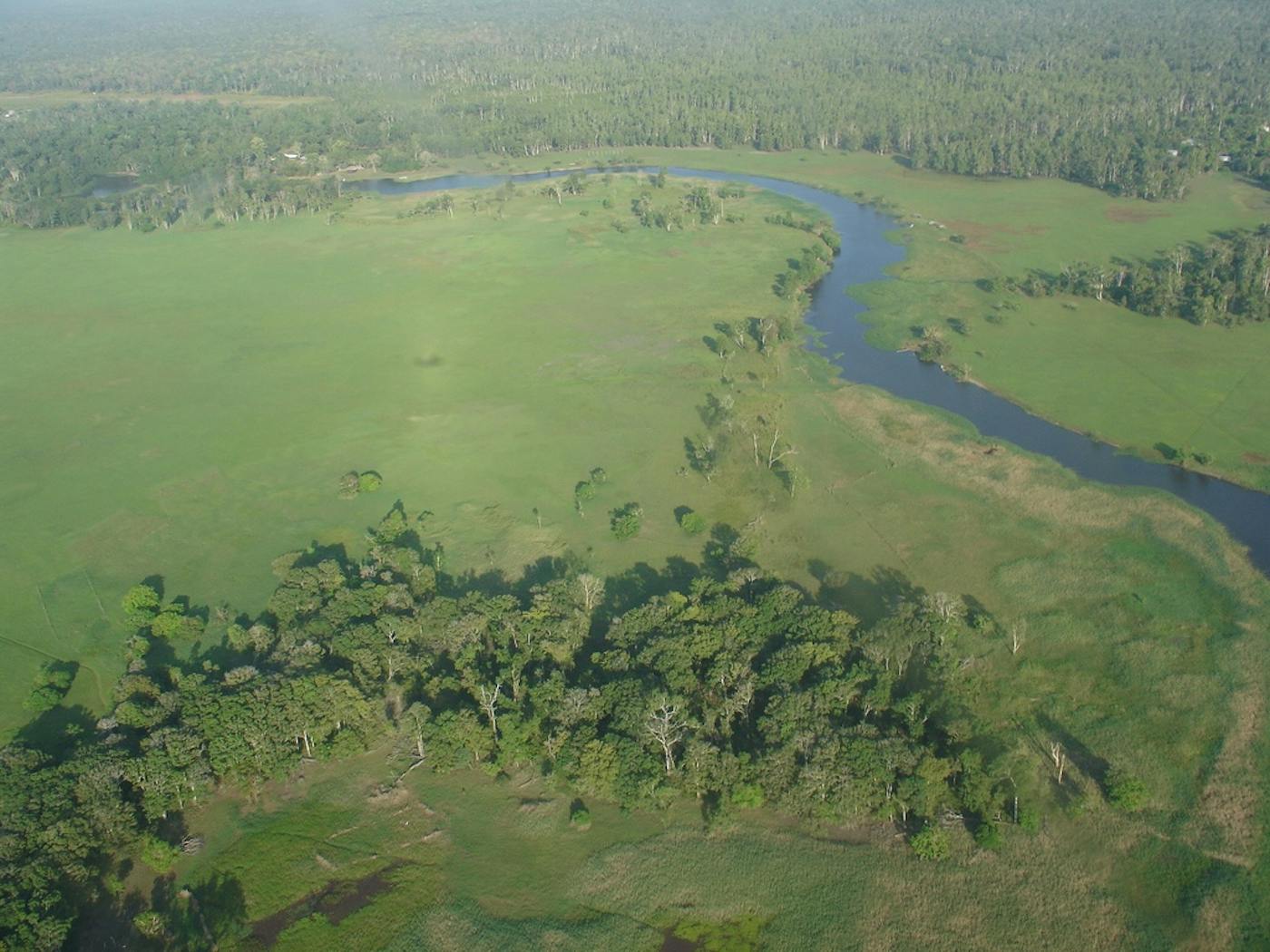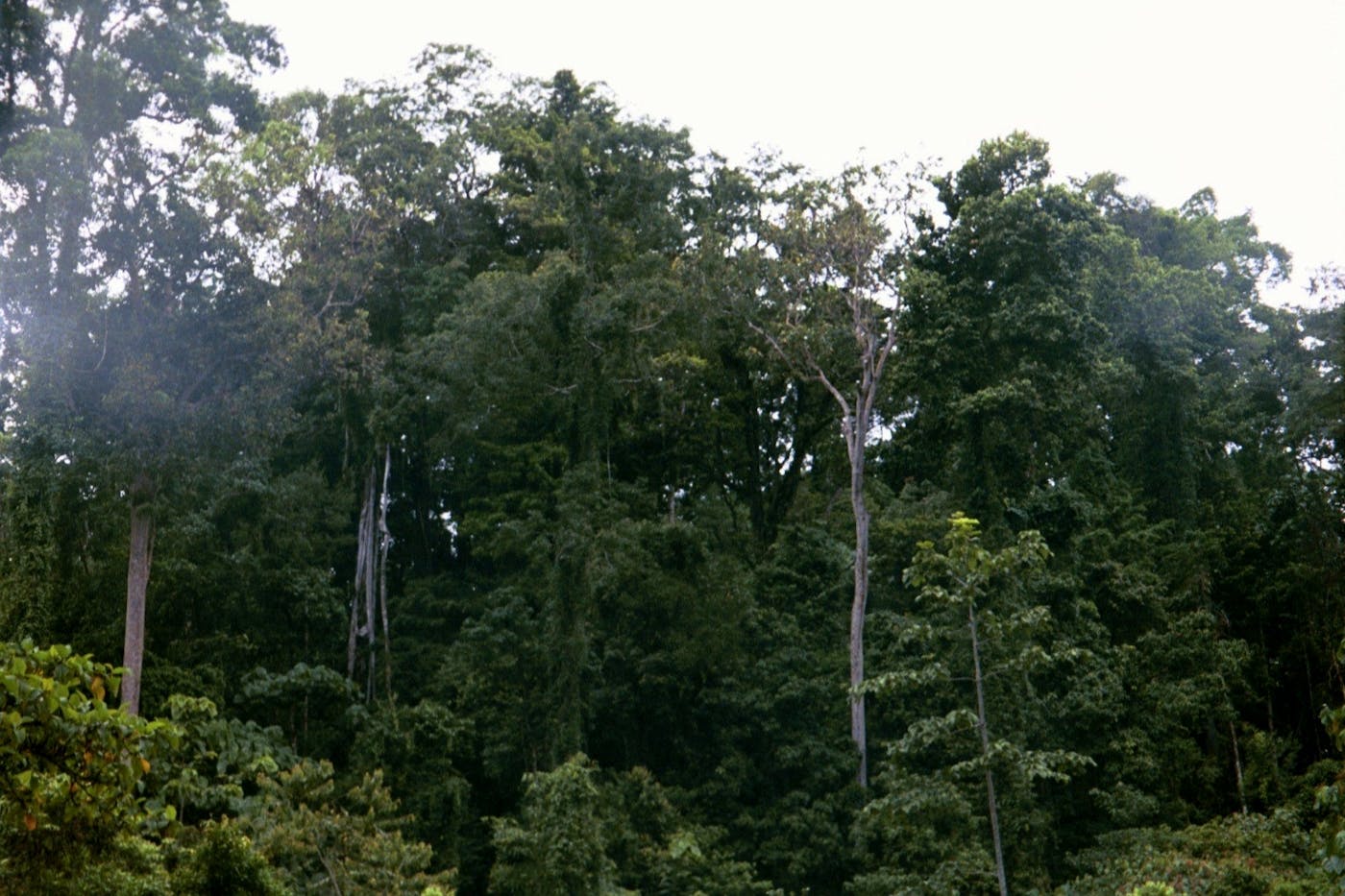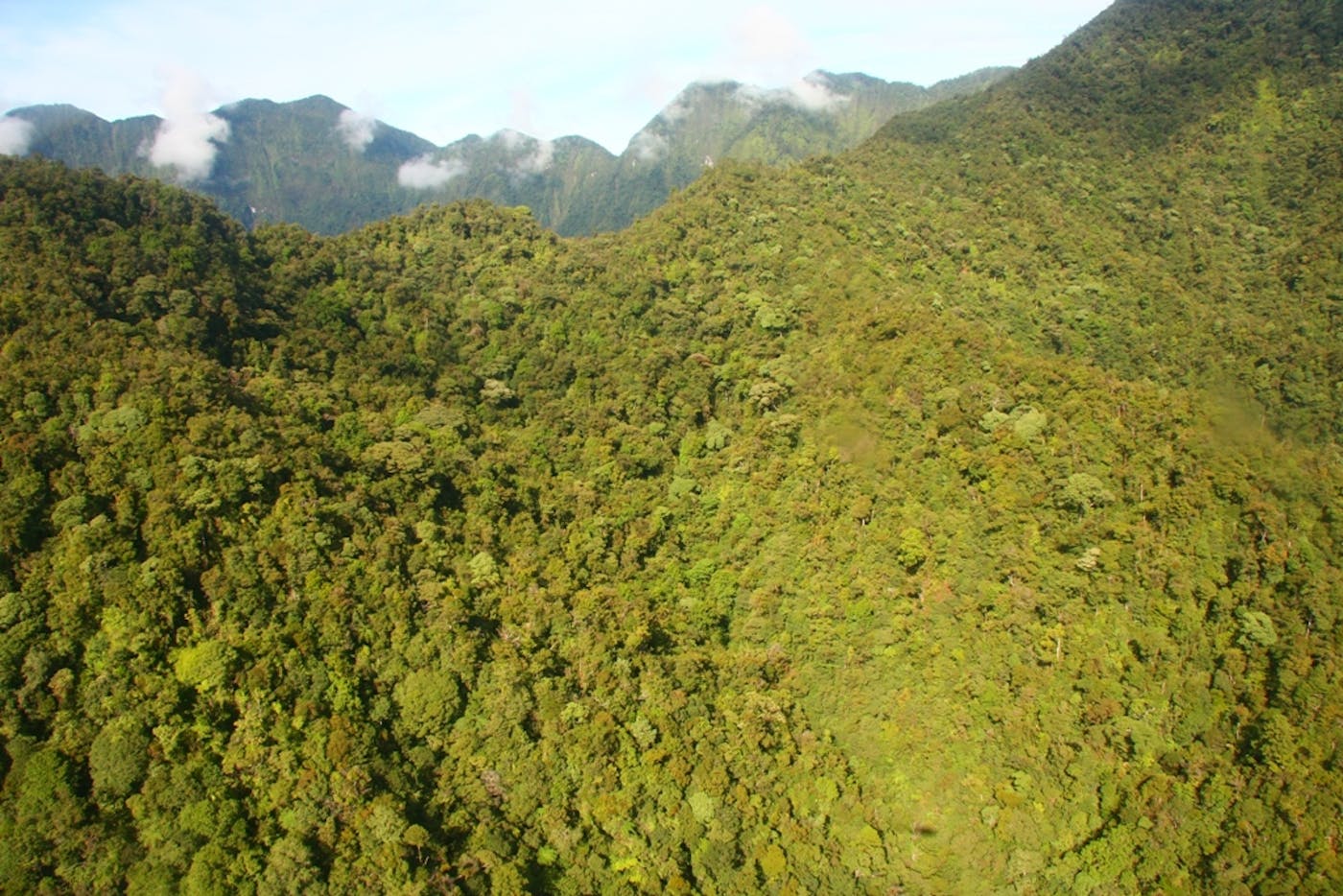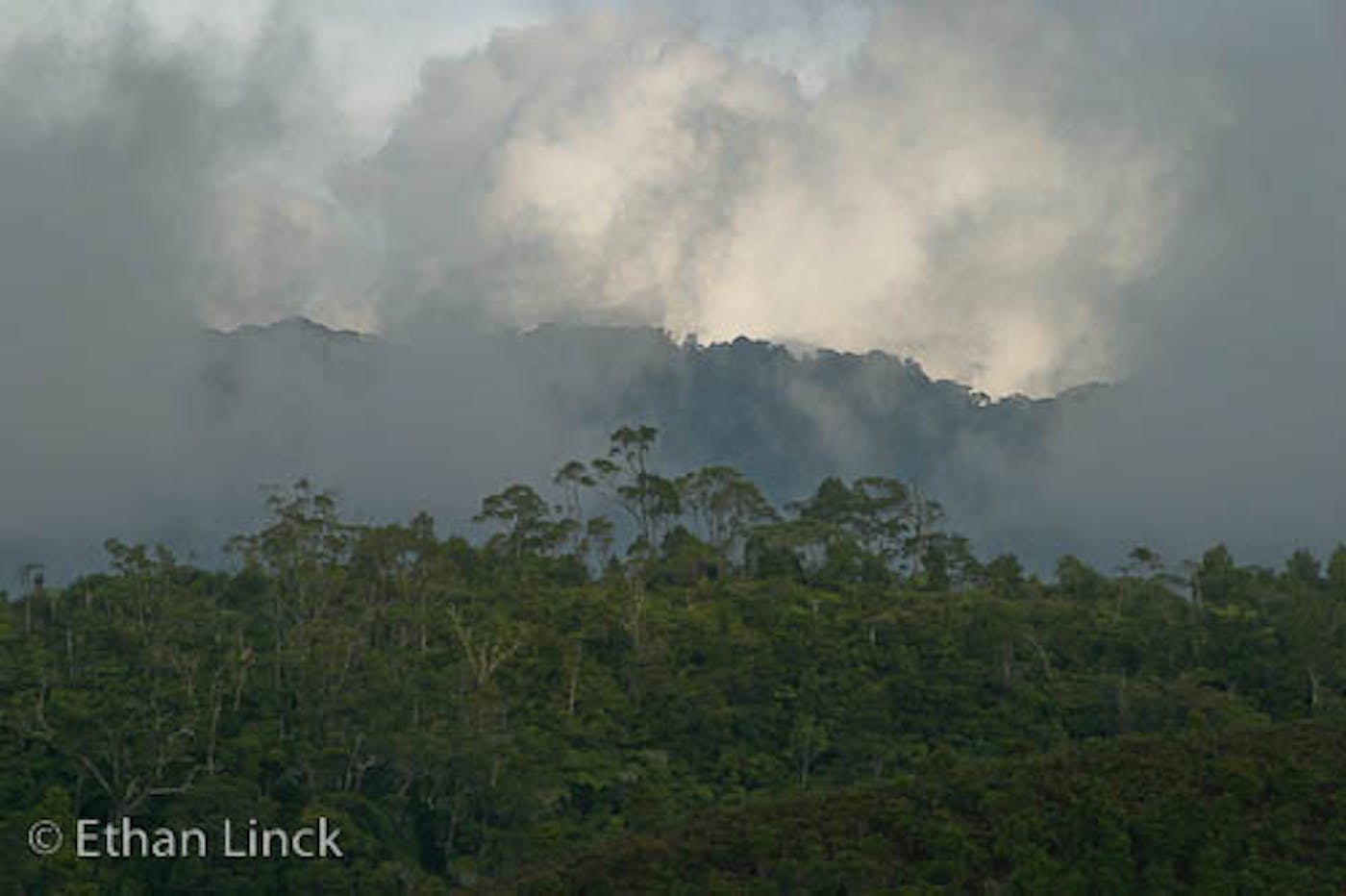 New Guinea & Surrounding Islands bioregion
87,795

Total Land Area (1000 ha)

19

Number of Ecoregions

85%

Protection Target

1

Protection Level
The New Guinea bioregion, located in the Australasia realm, is the world's second largest island (after Greenland) separated from Australia by the Torres Strait. New Guinea and its surrounding islands make up the northernmost grouping of islands in Melanesia. This bioregion is dominated by rainforests and swamp forests with extensive mangroves. Along the island's central mountain ridge high-altitude grasslands are found, with tropical grasslands in the south of the island, just opposite Cape York in Australia. Altogether, the bioregion has 19 ecoregions – Vogelkop-Aru Lowland Rainforests [1], Vogelkop Montane Rainforests [2], Southern New Guinea Freshwater Swamp Forests [3], Biak-Numfor Rainforests [4], Yapen Rainforests [5], Northern New Guinea Lowland Rain and Freshwater Swamp Forests [6], Northern New Guinea Montane Rainforests [7], Papuan Central Range Sub-Alpine Grasslands [8], Central Range Papuan Montane Rainforests [9], Southern New Guinea Lowland Rain Forests [10], Trans Fly Savanna and Grasslands [11], Huon Peninsula Montane Rainforests [12], Southeastern Papuan Rainforests [13], Admiralty Islands Lowland Rainforests [14], New Britain-New Ireland Lowland Rainforests [15], New Britain-New Ireland Montane Rainforests [16], Trobriand Islands Rainforests [17], Louisiade Archipelago Rainforests [18], New Guinea Mangroves [19]. This bioregion is one of the most biodiverse places on the planet, harboring 5-10% of all known species. Its total land area is nearly 88 million hectares, and it is home to over a thousand tribal groups, 44 of which are uncontacted.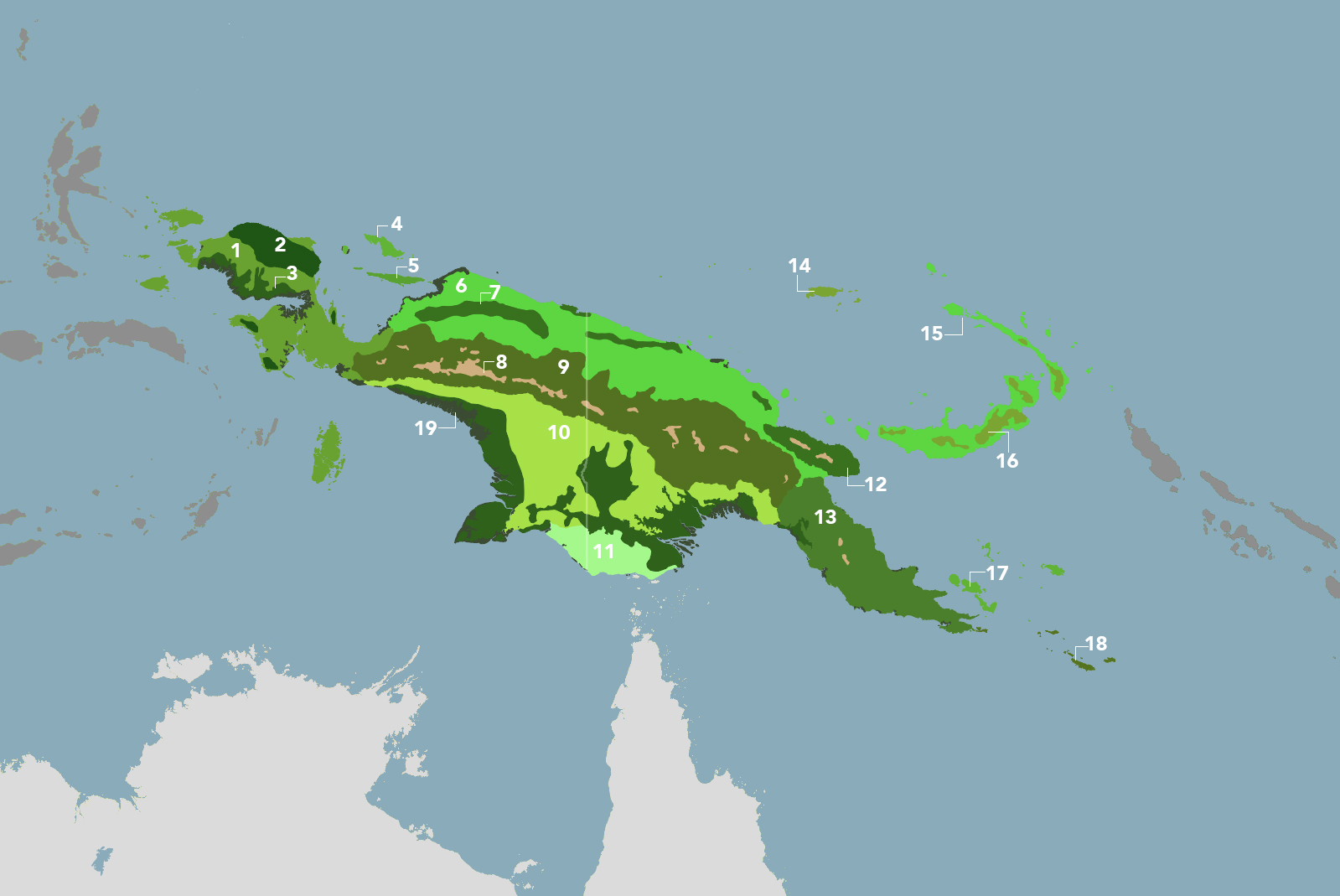 One Earth is dedicated to mobilizing philanthropic capital to protect the ecosystems and peoples of Australasia. Visit the Project Marketplace​ ​to explore projects in this realm that need your support. Learn more about each of the ​New Guinea & Surrounding Islands ecoregions below.

Explore the Bioregions
Want to learn more about the fascinating species, diverse ecosystems, and natural wonders of the Earth? Click the button below to launch One Earth's interactive navigator and discover your Bioregion!
LAUNCH NAVIGATOR