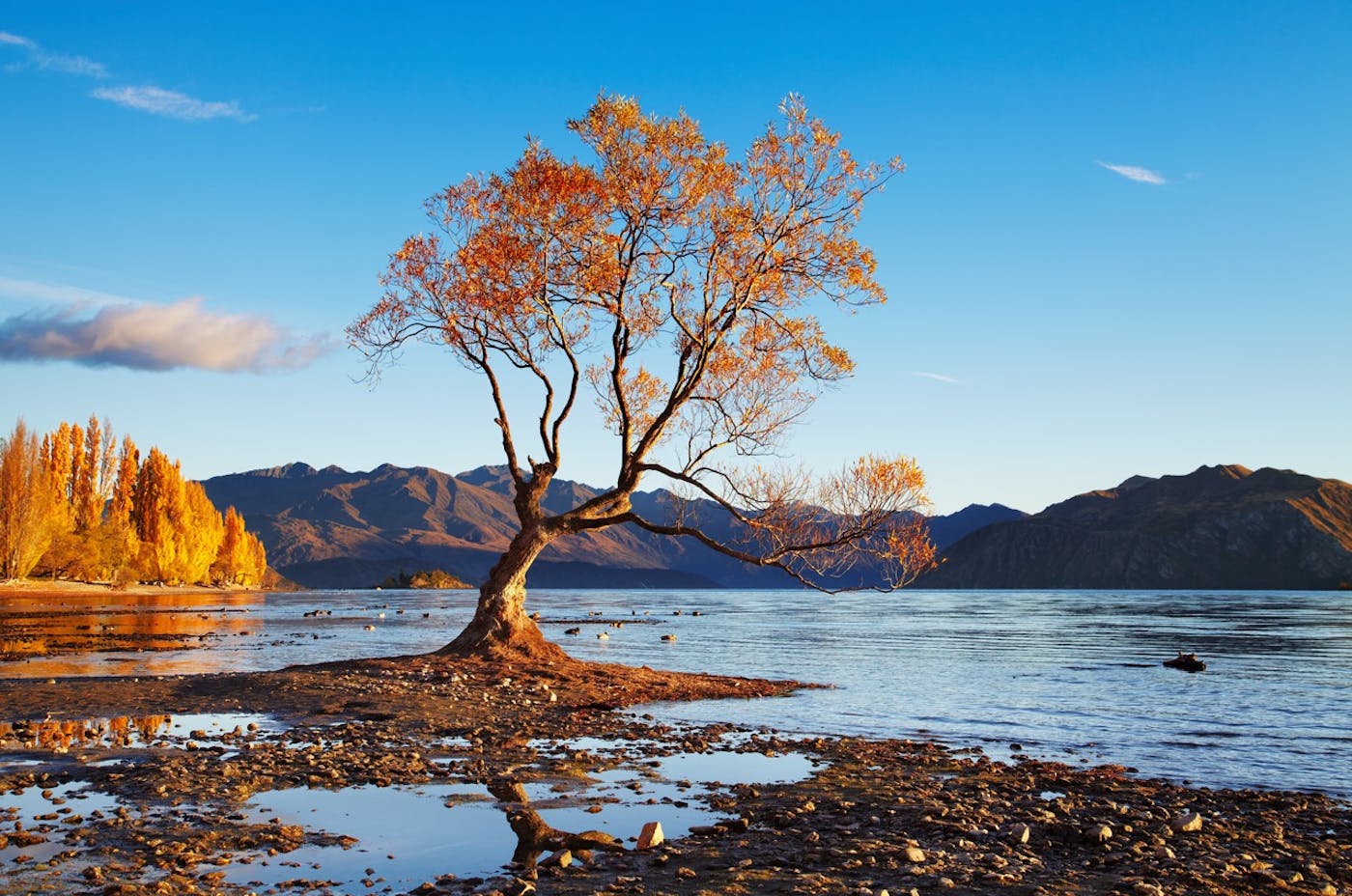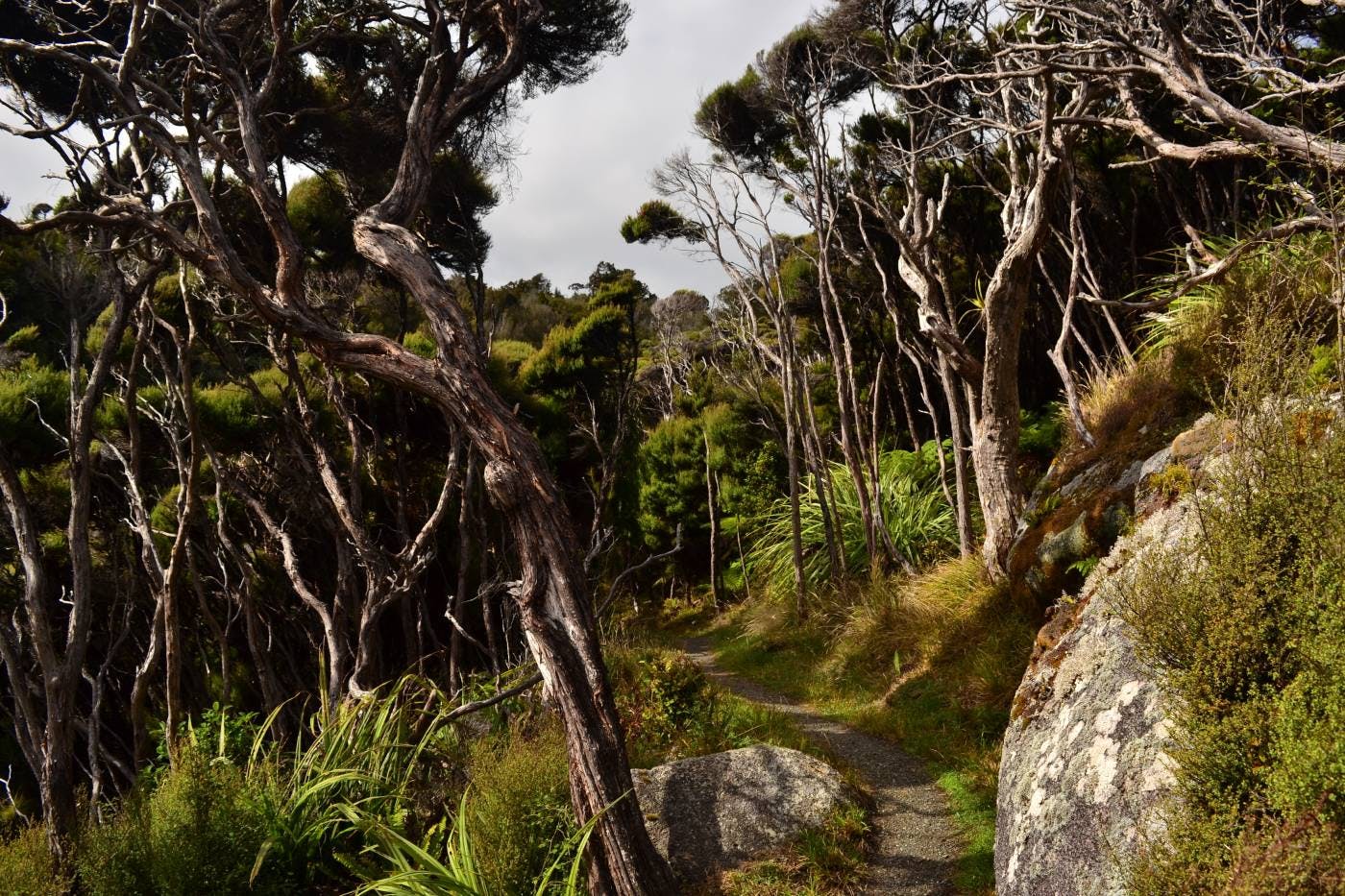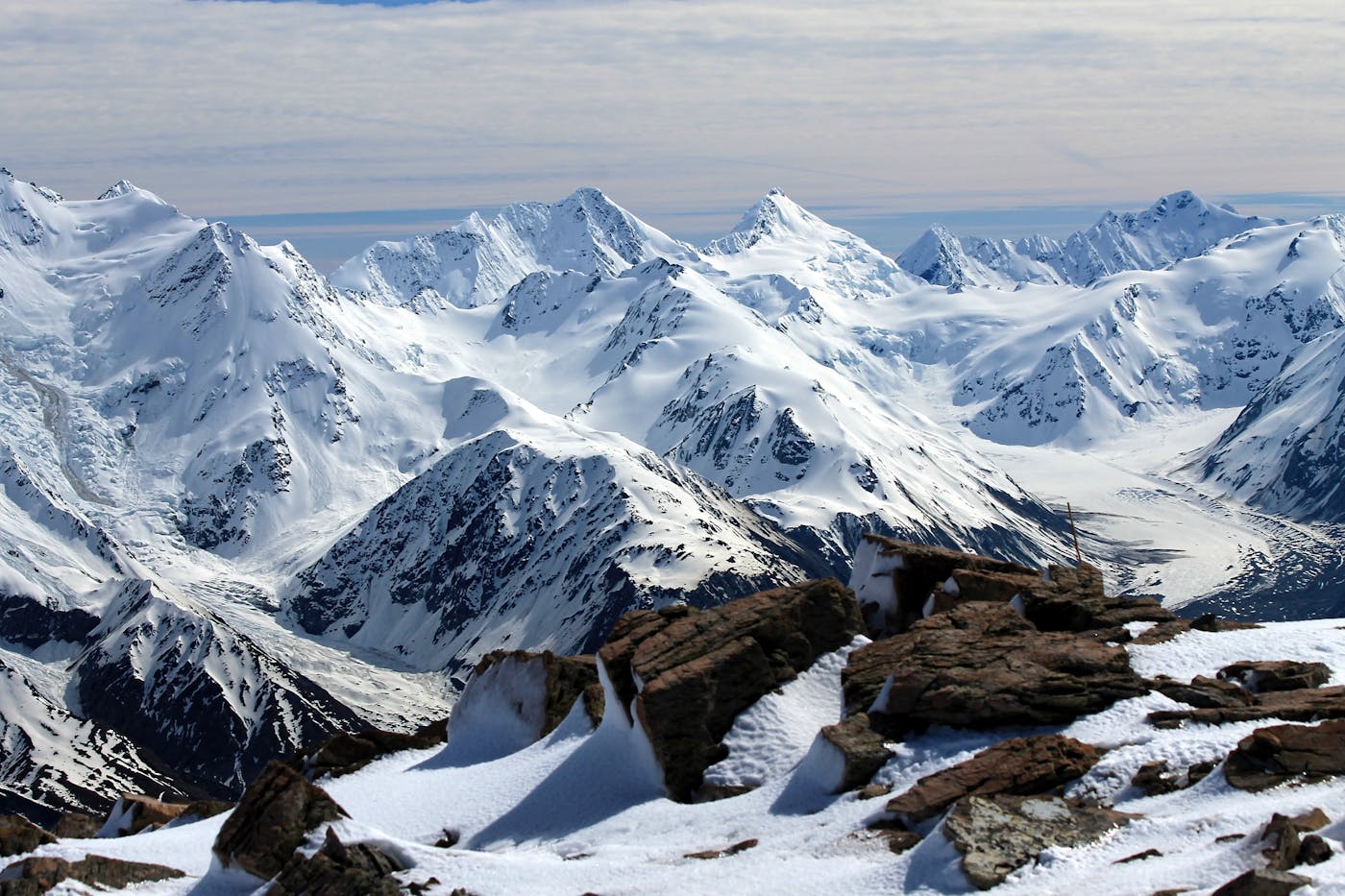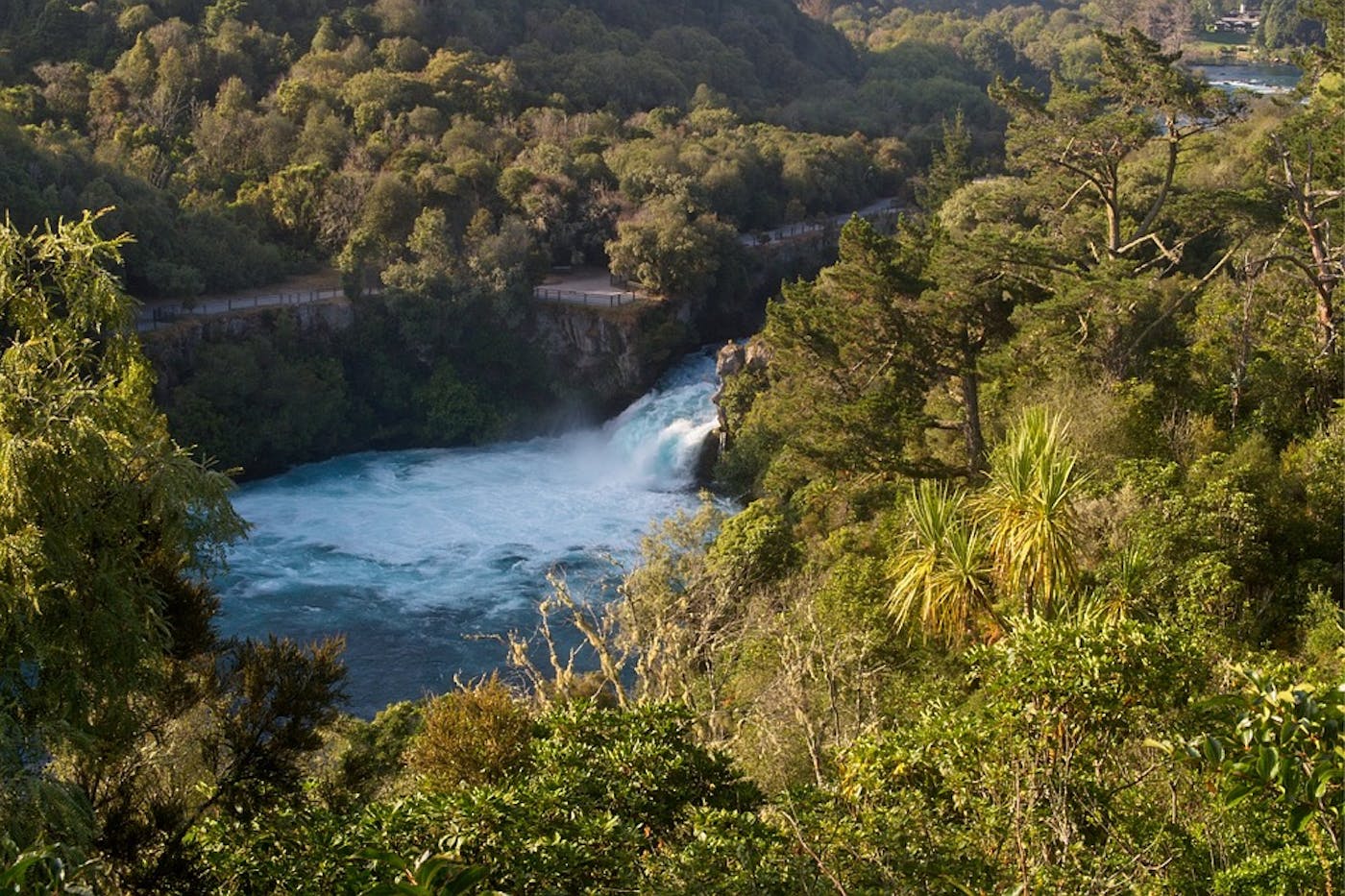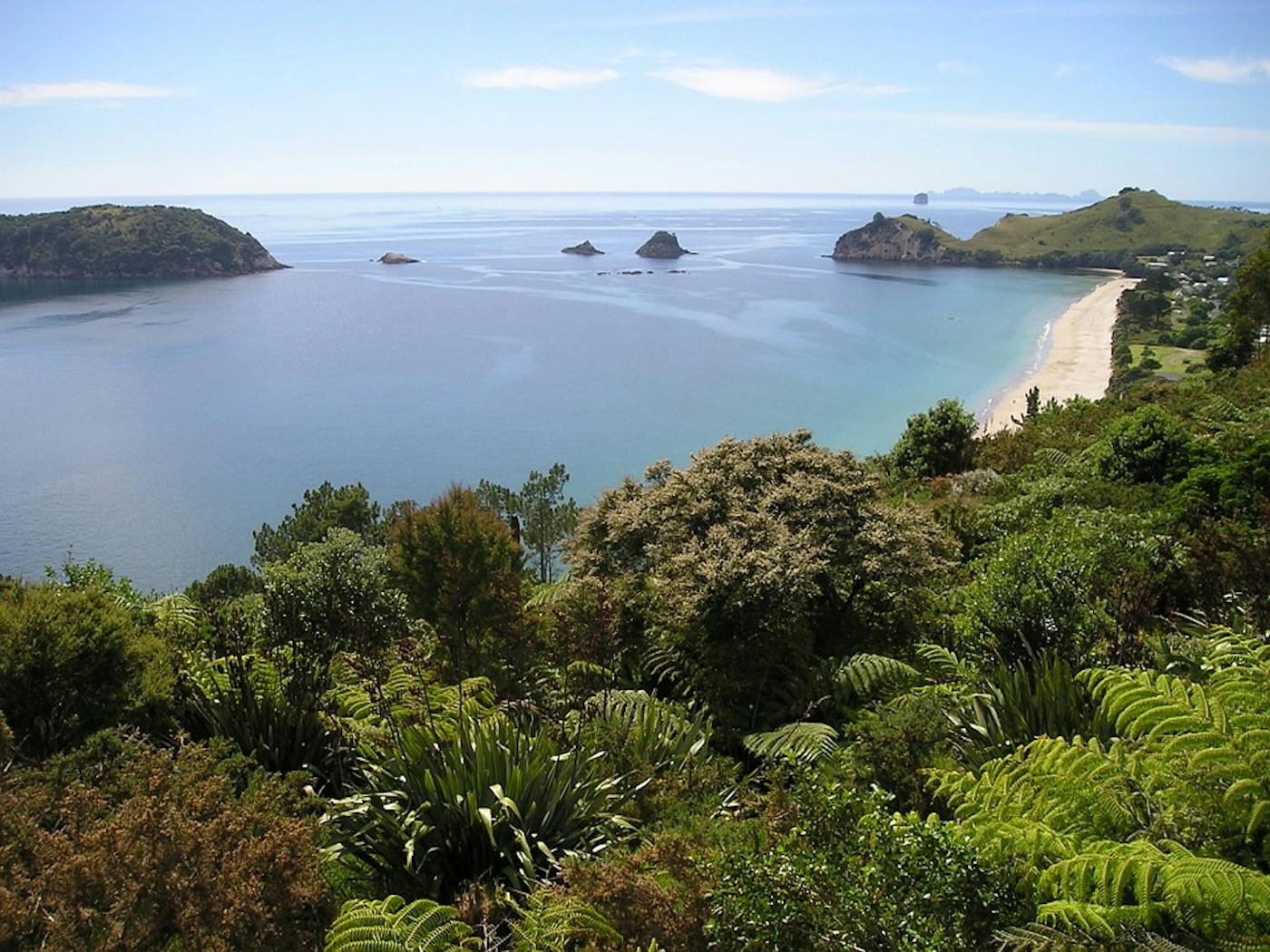 New Zealand bioregion
26,665

Total Land Area (1000 ha)

12

Number of Ecoregions

49%

Protection Target

6

Protection Level
The New Zealand bioregion, located in the Australasia realm, incorporates the country's two main islands and several hundred small surrounding islands. It does not include territorial claims in Polynesia or Antarctica. The North Island and the west coast of the South Island are dominated by temperate broadleaf forests. A large mountain range divides the South Island, with mountain grasslands at higher elevations and tussock grasslands at lower elevations on the east side of the island. The bioregion contains 12 ecoregions – Kermadec Islands Subtropical Moist Forests [1], Northland Temperate Kauri Forests [2], New Zealand North Island Temperate Forests [3], Richmond Temperate Forests [4], Nelson Coast Temperate Forests [5], Westland Temperate Forests [6], Fiordland Temperate Forests [7], New Zealand South Island Montane Grasslands [8], Canterbury-Otago Tussock Grasslands [9], New Zealand South Island Temperate Forests [10], Rakiura Island Temperate Forests [11], Chatham Island Temperate Forests [12] – and several large alpine lakes. The total area of this bioregion is nearly 27 million hectares, not including adjacent marine areas.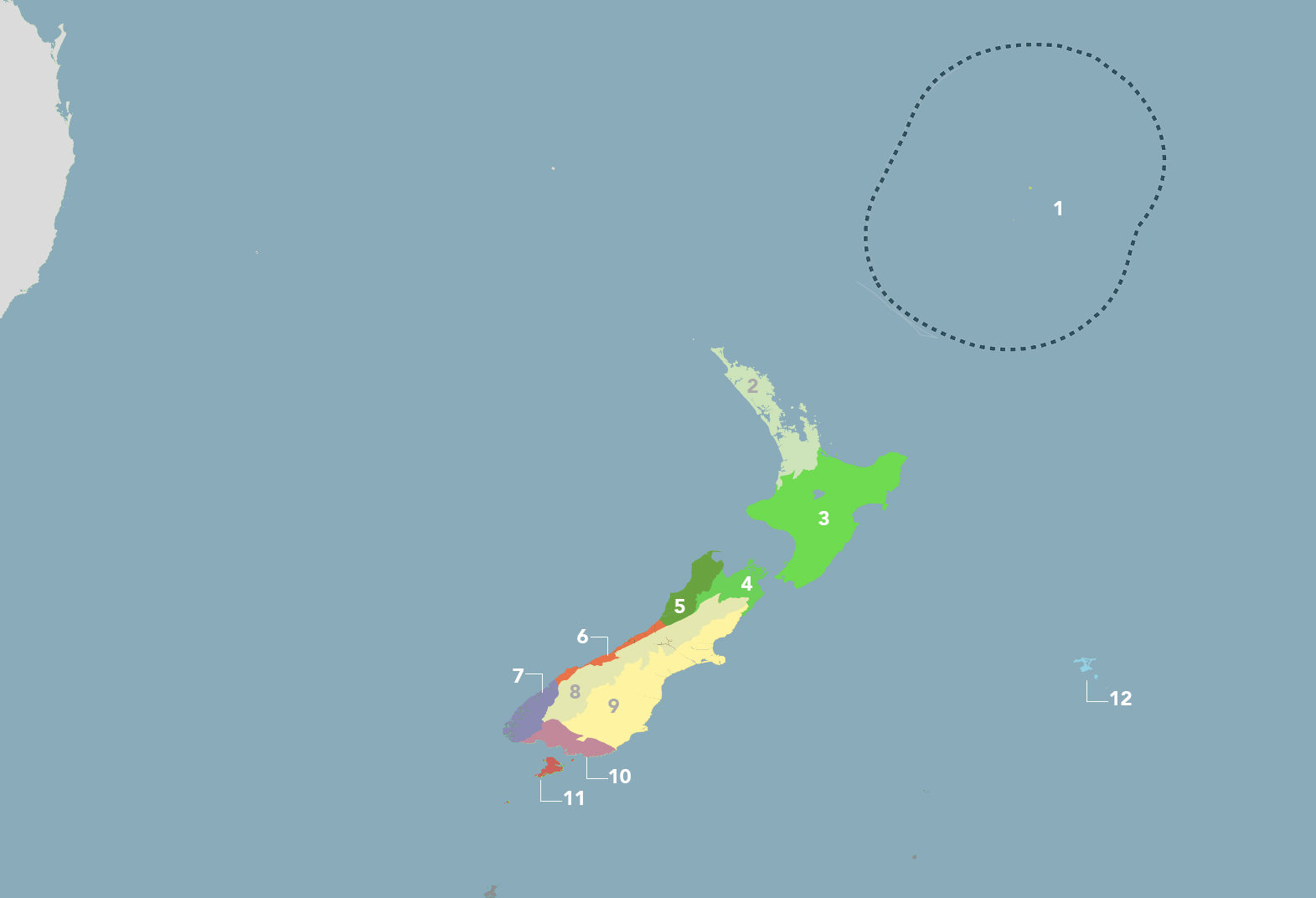 One Earth is dedicated to mobilizing philanthropic capital to protect the ecosystems and peoples of Australasia. Visit the Project Marketplace​ ​to explore projects in this realm that need your support. Learn more about each of the ​New Zealand ecoregions below.
Explore the Bioregions
Want to learn more about the fascinating species, diverse ecosystems, and natural wonders of the Earth? Click the button below to launch One Earth's interactive navigator and discover your Bioregion!
LAUNCH NAVIGATOR