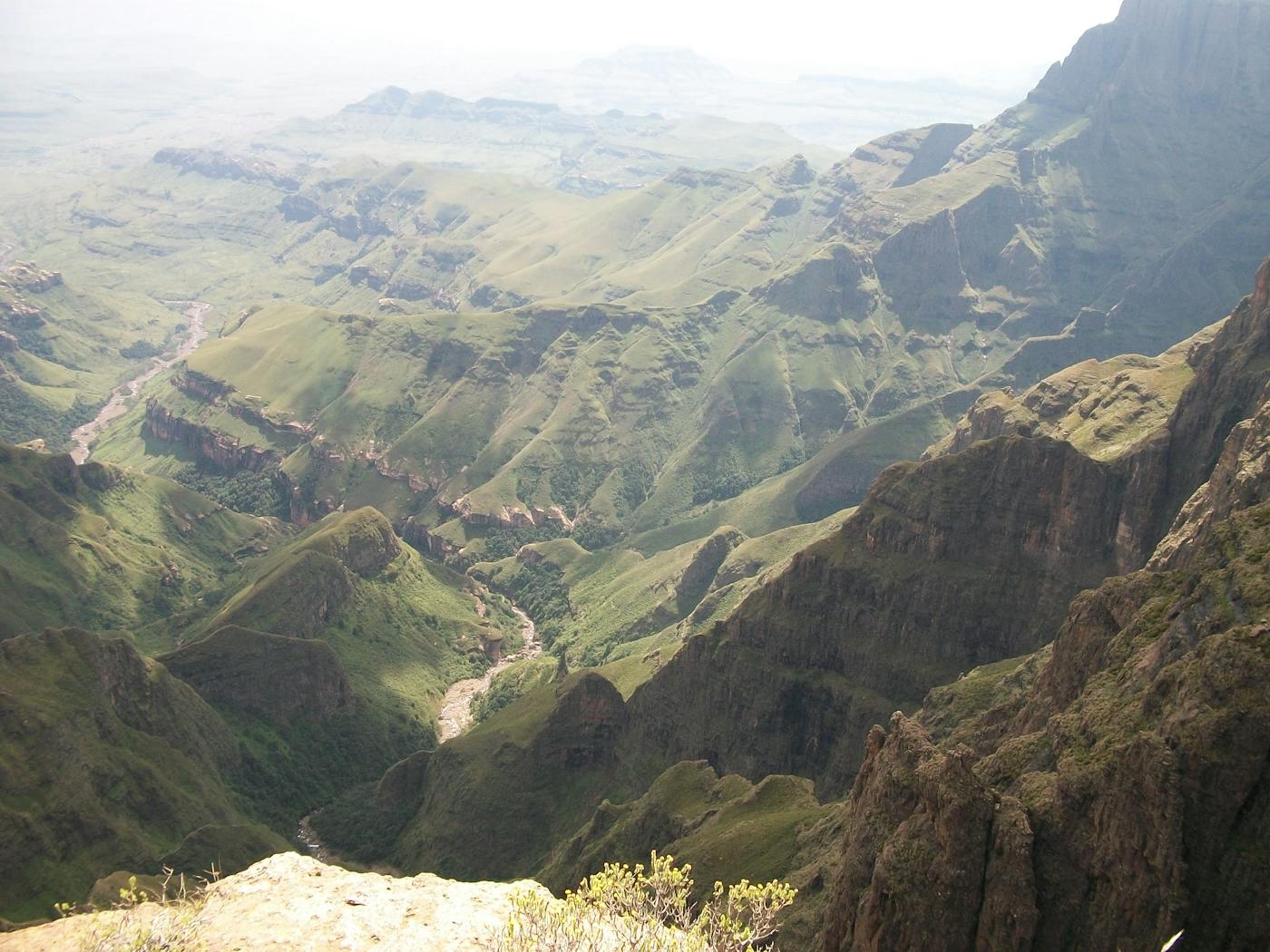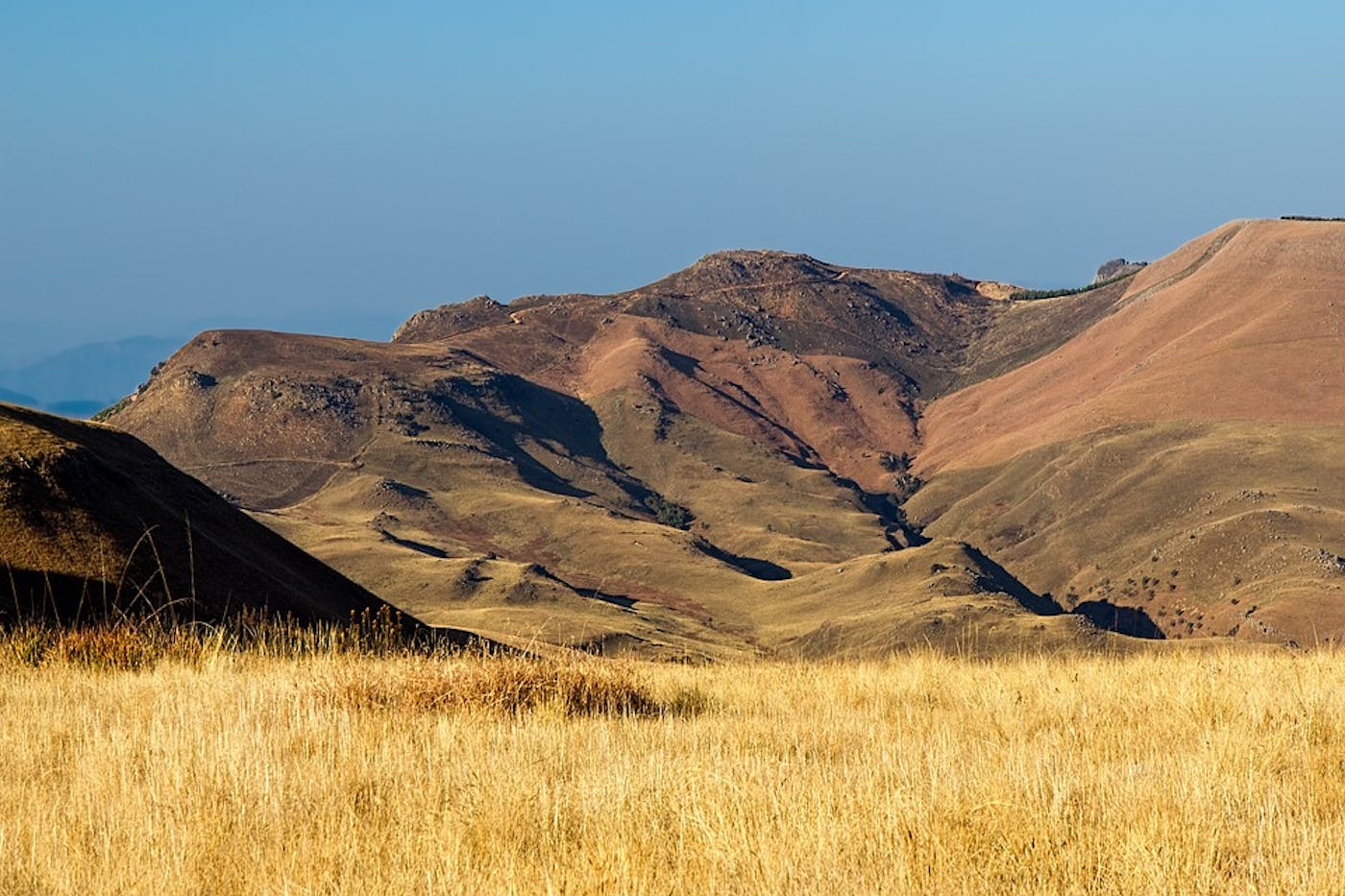 Southeast African Subtropical Grasslands bioregion
63,156

Total Land Area (1000 ha)

5

Number of Ecoregions

15%

Protection Target

4

Protection Level
The Southeast African bioregion, located in the Afrotropical realm, is centered around the inland Highveld, a plateau formed by the Great Escarpment ridge in South Africa dominated by mountain grasslands, which transition to subtropical grasslands in the east and mid-altitude bushlands in the north. The bioregion contains five ecoregions – Central Bushveld [1], Limpopo Lowveld [2], Highveld Grasslands [3], Drakensberg Grasslands [4], Drakensberg Escarpment Savanna and Thicket [5] – with a total area of more than 63 million hectares. Although fragmented, it contains the greatest expanse of remaining grassland in southern Africa and provides habitat for numerous birds and mammal species, including pangolins, honey badgers, and mountain zebras.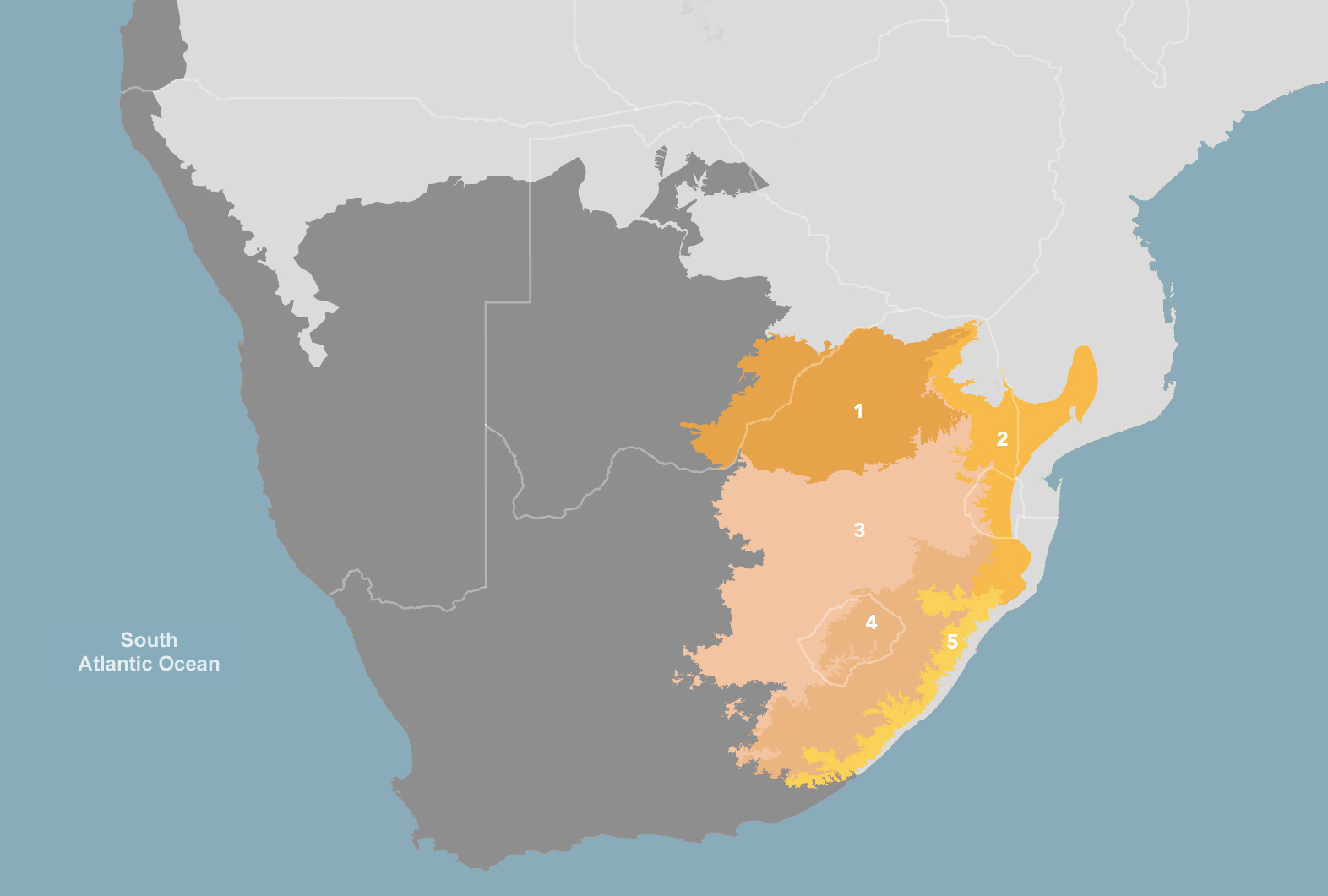 One Earth is dedicated to mobilizing philanthropic capital to protect the ecosystems and peoples of the Afrotropics. Visit the Project Marketplace​ ​to explore projects in this realm that need your support. Learn more about each of the ​Southeast African Subtropical Grasslands ecoregions below.
Explore the Bioregions
Want to learn more about the fascinating species, diverse ecosystems, and natural wonders of the Earth? Click the button below to launch One Earth's interactive navigator and discover your Bioregion!
LAUNCH NAVIGATOR