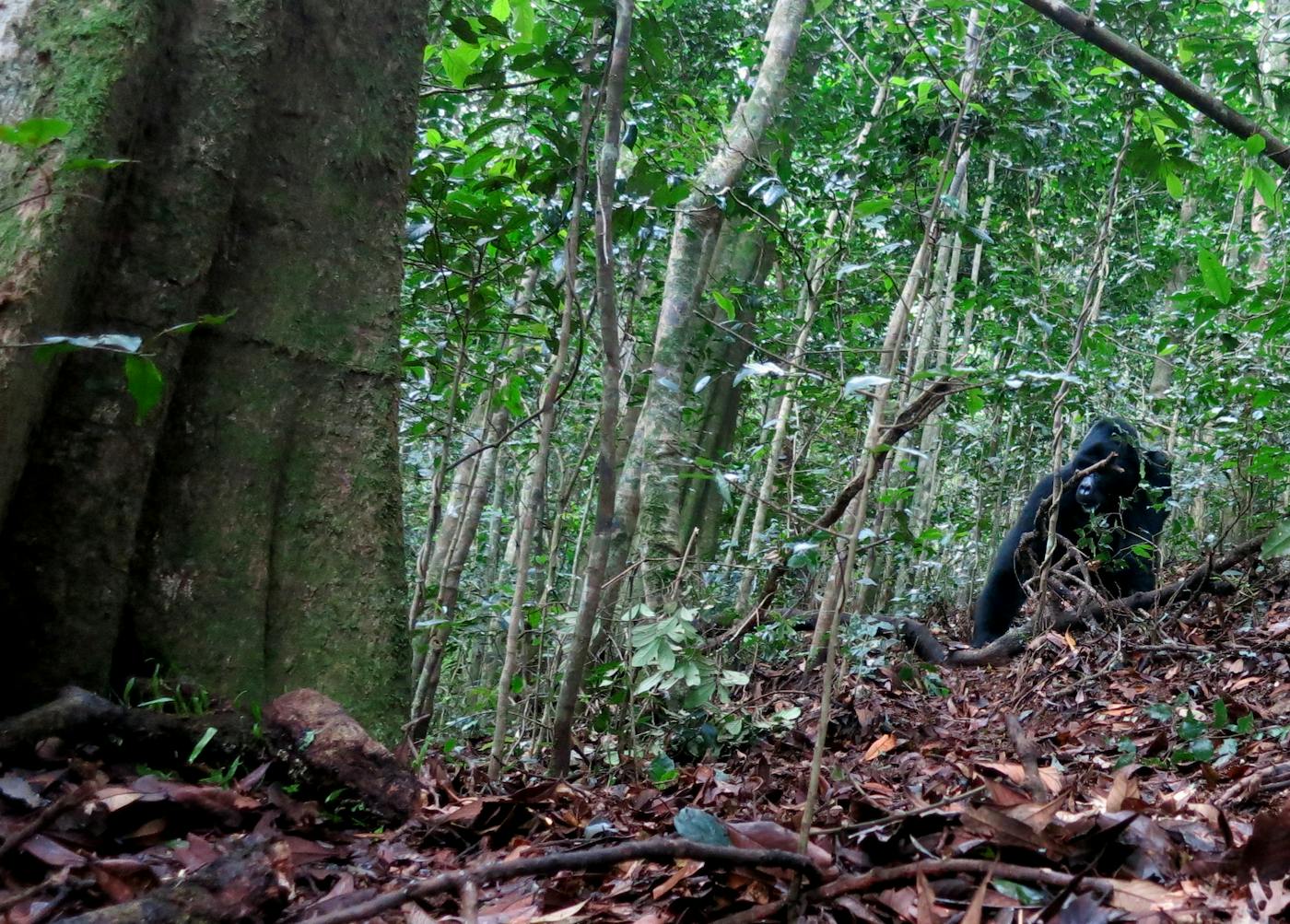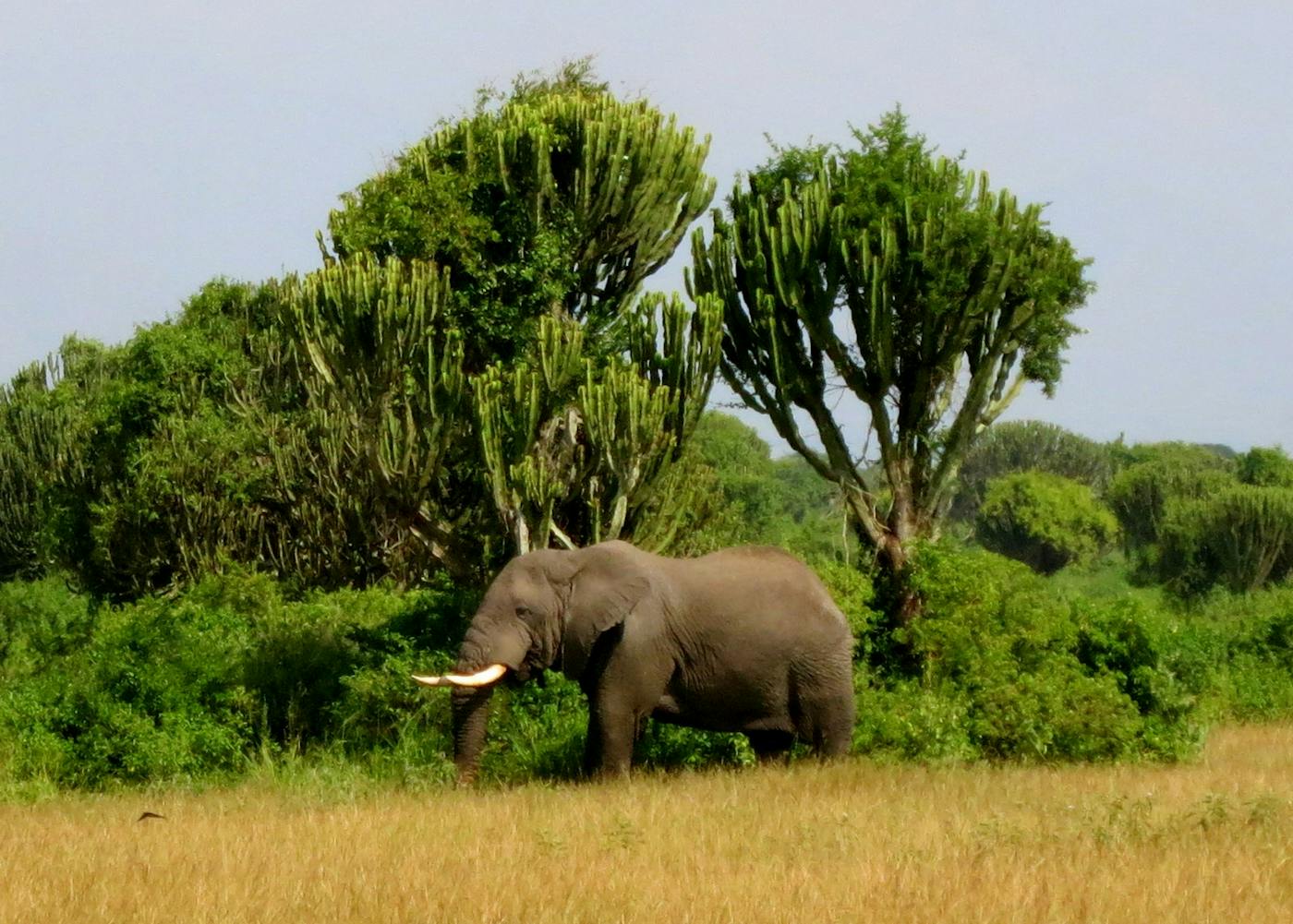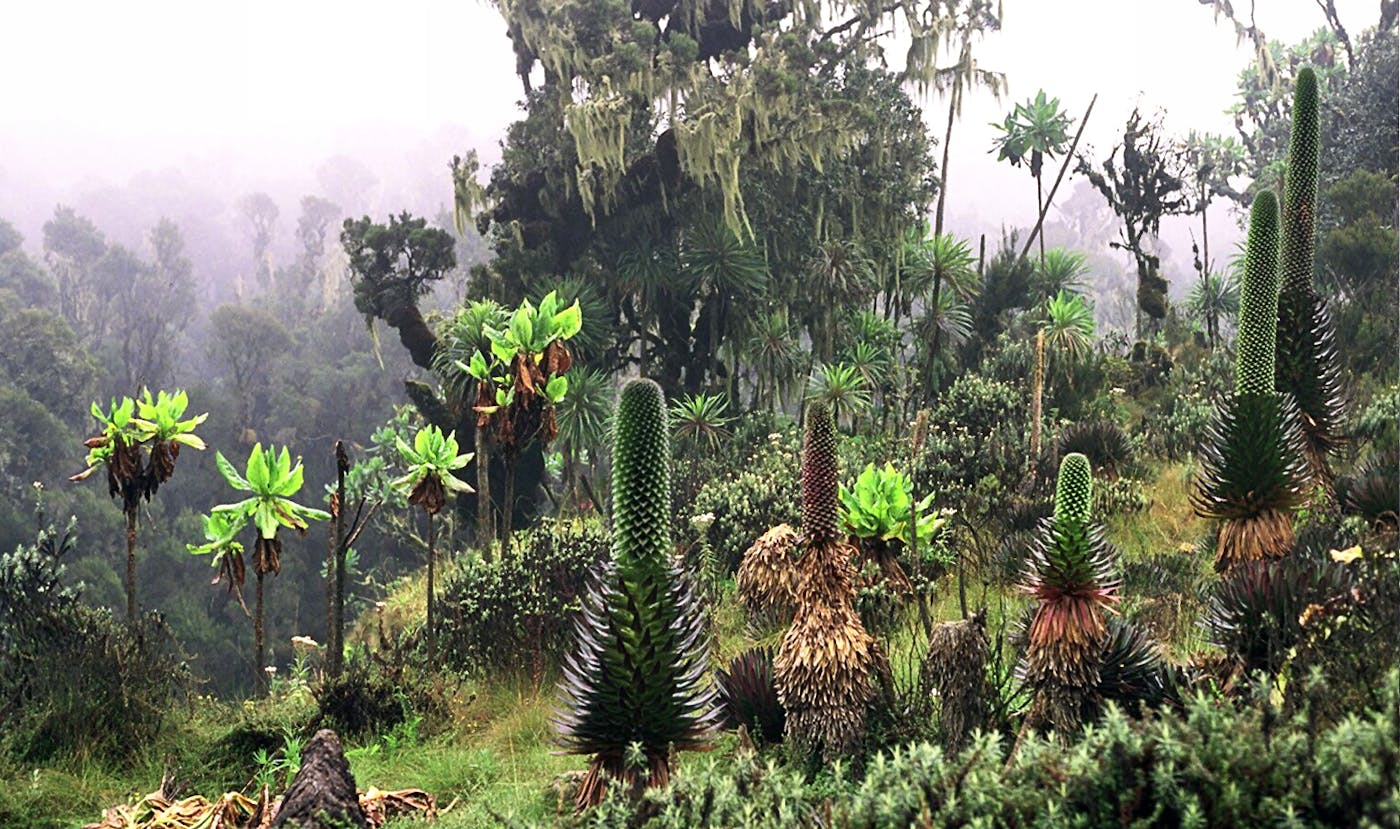 Victoria Basin & Albertine Rift Forests bioregion
31,906

Total Land Area (1000 ha)

3

Number of Ecoregions

29%

Protection Target

4

Protection Level
The Victoria Basin bioregion, located in the Equatorial Afrotropics, is centered on Lake Victoria at the border between Kenya, Tanzania, and Uganda, and the surrounding forest-savanna. It also includes the mountain forests along the Albertine Rift just to the west, with which it is tightly interconnected. The bioregion has three ecoregions -- Albertine Rift Montane Forests [1], Victoria Basin Forest-Savanna [2], Rwenzori-Virunga Montane Moorlands [3] -- and includes the famous Virunga National Park near Lake Edward at the eastern border of DRC. This is an especially important area of biodiversity with more than 2000 plant and tree species, 230 of which are endemic, and the last refuge of many endangered animals including the mountain gorilla, golden monkey, blue monkey, olive baboon, bush elephants, hippopotamus. It's also a refuge for millions of birds, which winter here from as far as Siberia. The area of this bioregion is nearly 32 million hectares.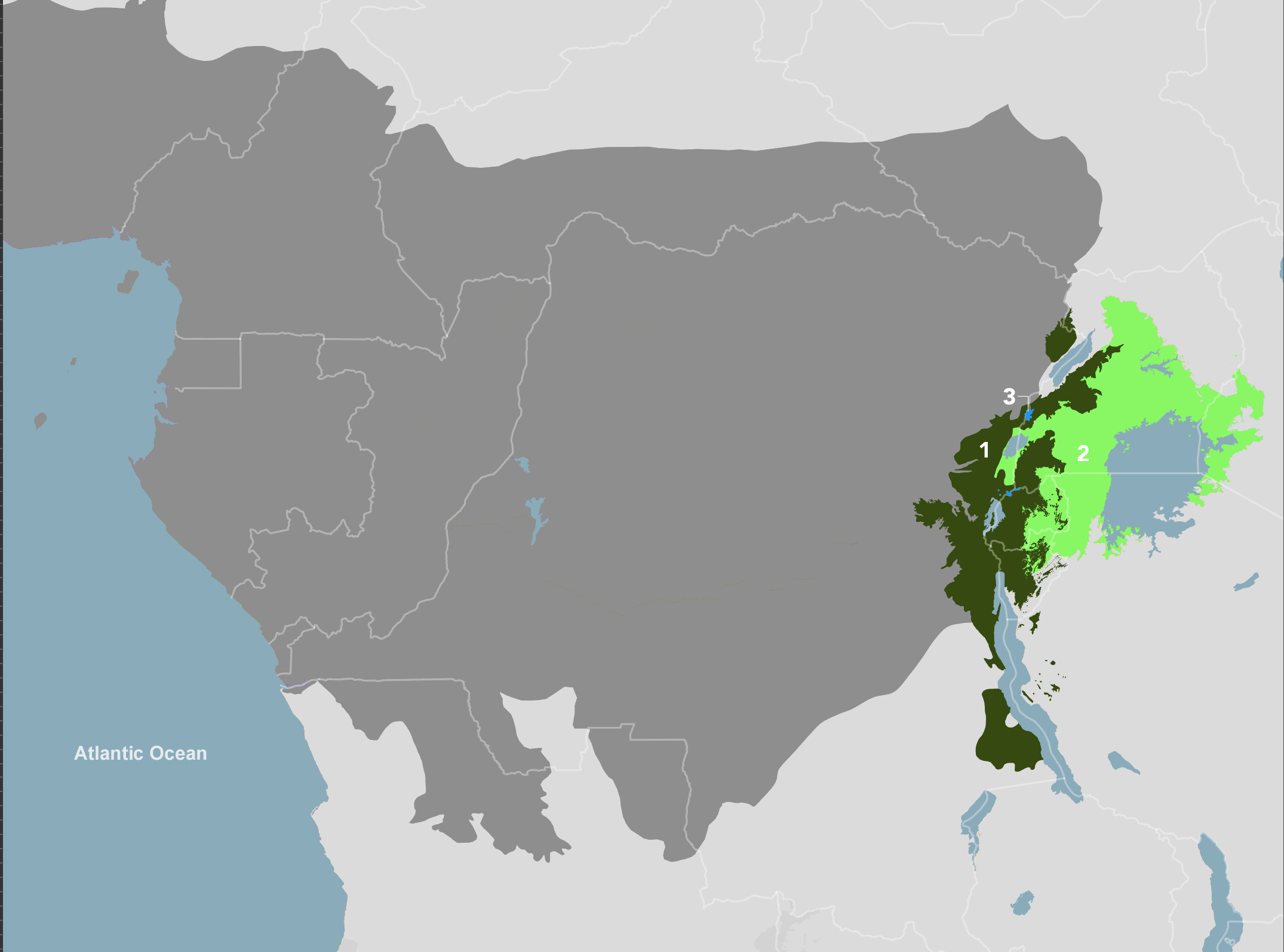 One Earth is dedicated to mobilizing philanthropic capital to protect the ecosystems and peoples of the Afrotropics. Visit the Project Marketplace​ ​to explore projects in this realm that need your support. Learn more about each of the ​Victoria Basin & Albertine Rift Forests ecoregions below.
Explore the Bioregions
Want to learn more about the fascinating species, diverse ecosystems, and natural wonders of the Earth? Click the button below to launch One Earth's interactive navigator and discover your Bioregion!
LAUNCH NAVIGATOR