Conservation Hero: Thai Van Nguyen
Growing up near Cuc Phuong National Park in Vietnam's Red River Delta, Thai Van Nguyen witnessed neighbors in his village poaching a baby pangolin. It was then that his passion to save pangolins was ignited and he knew it would be his life's work. Nguyen founded Save Vietnam's Wildlife (SVW) in 2014 with the mission to conserve pangolins and educate the public about them. The biggest challenge, he says, is shifting the mindset and habits of the Vietnamese people. This is an issue worldwide, as the quite bizarre looking animal is relatively unknown.
Pangolins are a shy and harmless species. They are scaly, nocturnal mammals who, when threatened, curl up into a ball using their hard shells for protection. Despite being so docile, three out of four Asian pangolin species are critically endangered because their scales are believed to cure physical ailments, like cancer, despite having no proven medicinal value. Their meat is thought to be a delicacy but has never been proven to have any nutritional value either. It is estimated that over one million pangolins have been poached worldwide in the past decade and in 2004, sixty tons of pangolins were seized in Vietnam alone.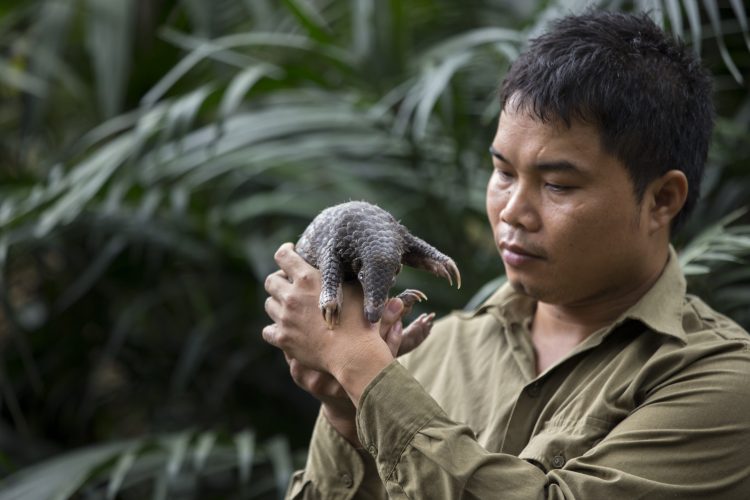 Nguyen and his team at SVW, work to educate people about the importance of pangolin conservation. They know that if people care about the species, they will want to protect them. Pangolins play a critical role in their ecosystems. These unique creatures are fantastic tenders of soil health as they root for food in the earth and provide a natural pest control. It is said that a single pangolin consumes as many as 70 million insects per year, mainly ants and termites.
The Carnivore and Pangolin Education Center, also created by Nguyen, offers wildlife conservation courses to students and the public alike. They educate rangers, customs officials, and border guards on wildlife laws and how to properly care for seized pangolins. He also founded Vietnam's first Asian Pangolin Rehabilitation Center, building two fully equipped veterinary clinics with ultrasound and hematology capabilities. The center additionally serves as a research facility and his team has learned how to improve medical care for pangolins with treatment plans depending on their injury. SVW has successfully rehabilitated and released nearly 500 animals and has expanded to rescue carnivores, primates, and turtles.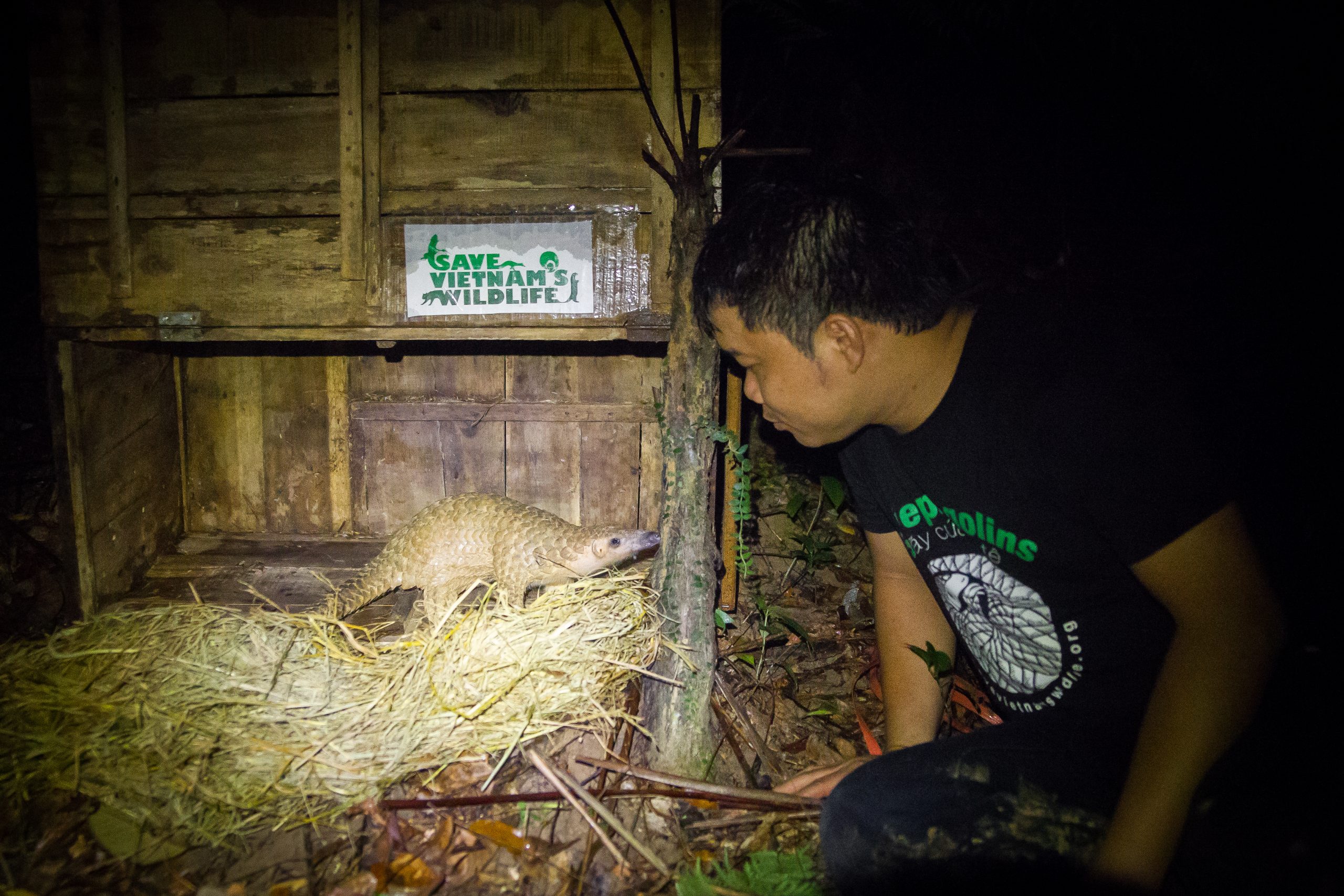 In 2018, Nguyen continued his work creating Vietnam's first-ever anti-poaching unit. Co-managed by the government and a local NGO, Nguyen trains the rangers on animal identification, GPS tracking, martial arts, and survival skills. Missions last up to six days where rangers monitor 235,000 acres of primary forest in Pu Mat National Park. They arrest poachers with illegal camps, wildlife traps, and take away their weapons. SVW is the first organization in the world to implement monitoring of released pangolins using drone technology.
Bringing global awareness to the pangolin's plight, Nguyen has used his knowledge and influence to broker an international ban on the trade of pangolins. Since 2018, he has destroyed 9,701 animal traps, dismantled 775 illegal camps, confiscated 78 guns, and arrested 558 people for poaching. With the Vietnamese government supporting him, Nguyen is developing policies he hopes will bring pangolin's back to their rightful place in the forest. It's Nguyen's greatest joy to dedicate his life to helping pangolins and in 2021 he won the Goldman Prize for grassroots activism. With the prize money, he plans to continue to expand SVW's mission to be one of the strongest NGOs in wildlife conservation.
November 21, 2021