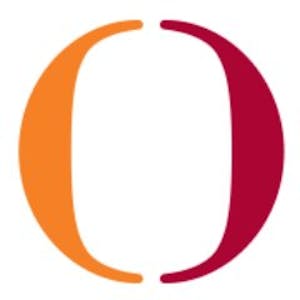 Biodiversity and Wildlife Solutions Team
RESOLVE
The Biodiversity and Wildlife Solutions (BWS) team at RESOLVE tackles the most pressing conservation problems of our time—the approaching extinction of endangered wildlife and threats to habitats, including tropical forests where most of the world's species reside—through technological innovation, ambitious global agreements, and targeted land protection.
Eric Dinerstein
Eric is Director of WildTech and the Biodiversity and Wildlife Solutions program at RESOLVE. For much of the past twenty-five years he was Chief Scientist at the World Wildlife Fund. Beginning in 1975, he conducted pioneering studies of tigers and their prey and led conservation programs for large mammals, such as the greater one-horned rhinoceros and Asiatic elephant.Eric helped create the conservation plans for many iconic places—including the Galapagos, the Chihuahuan Desert, the Himalayas, the panda mountains of China, and the northern Great Plains of Montana. He has conservation experience in many countries and has published widely on large mammal conservation, including books on rhinos and tigers.
Carly Vynne
Carly is the principal consultant at Osprey Insights and RESOLVE. Her efforts have focused on working with non-profits, Tribes, corporations, private foundations, and agencies to conduct biodiversity assessments and to design, fund, and implement conservation programs. She has overseen conservation planning processes in Asia, Africa, and South America, and recently established several public-private partnerships to create impactful conservation programs across the western United States and arctic Alaska. Her PhD research focused on how the maned wolf and other wide-ranging mammals used the landscape matrix in and around a protected area in the Brazilian Cerrado. At present, she is actively promoting Nature Needs Half, managing the Quick Response Fund for Nature, and helping to develop other creative solutions for how we can leave more room for nature in a rapidly changing world.
Sanjiv Fernando
Sanjiv is a Research Associate in RESOLVE's Washington, D.C., office, where he researches and develops new technologies for wildlife protection, manages RESOLVE's innovative conservation projects, applies data and spatial analysis to global conservation issues, and provides fundraising support for the Biodiversity and Wildlife Solutions program. His work focuses primarily on conservation issues, specifically human-wildlife conflict, anti-poaching, conservation technology, habitat preservation, and landscape conservation. Prior to joining RESOLVE, Sanjiv completed his master's degree at Clark University, where he conducted pioneering research on human-leopard conflict in communities bordering protected areas in Sri Lanka. Now, at RESOLVE, his goal is to protect endangered wildlife and their habitats using technology and innovation.
Andy Lee
Andy is a Research Consultant for RESOLVE's Biodiversity and Wildlife Solutions program, where he supports the program's development and deployment of innovative conservation technologies and research on global conservation issues to protect wildlife and natural habitat. Prior to joining RESOLVE, he studied the policy processes of large carnivore reintroductions in Africa for his Master's thesis at Yale University. His previous research focus also includes the behavioral ecology of coastal dolphins in Hong Kong, human-wildlife coexistence in Tibet, and illegal wildlife trade in China.
Pauline van Tulder
Pauline provides volunteer work for the Quick Response Fund for Nature. She is a senior at The George Washington University getting her Bachelor's in International Affairs with a concentration in Environmental Studies and a double minor in Sustainability and Geographic Information Systems. She wishes to work for conservation and preservation organizations to continue protecting our Earth.