CSA's and regenerative agriculture's ties to Black history
While doing a quick Google search on the history of Community Supported Agriculture (CSA) you can find countless articles of its origins being traced to Japan and Europe. Blogs, websites, and even the USDA redirect you to articles stating that CSA moved from the east to the west being brought in through Europe and starting in the United States in 1986. Like many contributions of BIPOC (black, indigenous, and people of color) that are forgotten or erased in history, the introduction of CSA models to the United States actually began in Alabama in the 1960's.
Booker T. Whatley, born in 1915, grew up on a farm with his twelve younger siblings. He grew up seeing the number of black farms declining and the remaining ones struggling to compete with industrialized agriculture. This led him to pursue a degree in agricultural studies at Alabama A&M University, gaining knowledge that helped him serve in the Korean War where he operated a 55-acre hydroponic farm to provide food for the troops. Upon his return from the war he got his doctorate degree in horticulture and became a professor at Tuskegee University.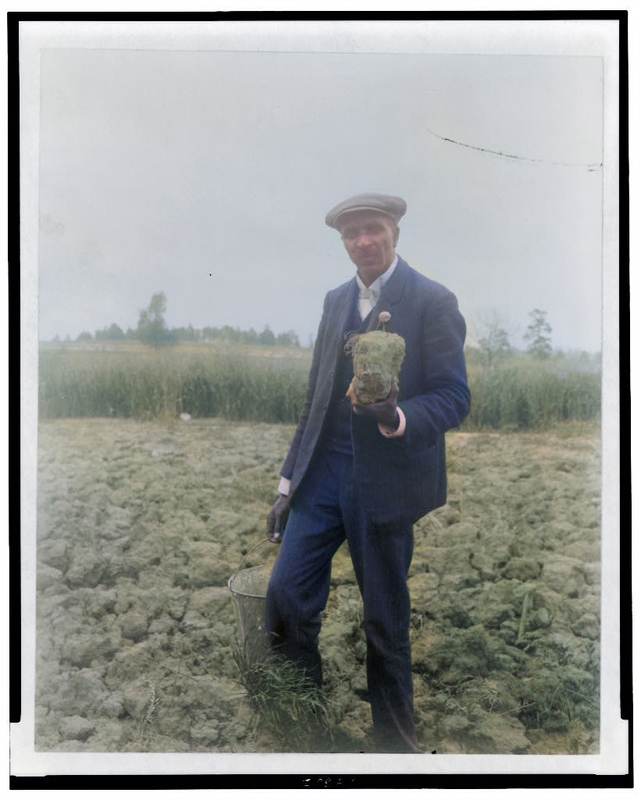 Dr. Whatley's focus was on regenerative agriculture and improving the livelihood of farmers through direct marketing. Movements such as "Pick-Your-Own" and "Farm-to-Table" are thanks to Dr. Whatley's incredible innovation and intersection of organic agriculture and social justice. The principles of regenerative agriculture can also be traced back to another Tuskegee alum Dr. George Washington Carver. Many associate his name with peanuts but his focus on this legume originally came from his studies on soil chemistry. Carver discovered that years of growing cotton depleted vital nutrients from soil and growing nitrogen-fixing plants such as peanuts could restore soil health. Along with laying down the path for regenerative agriculture he was also an ardent environmentalist who believe we must take care of the earth and all of its inhabitants.
Building on these ideas of regenerative agriculture, Dr. Whatley created "clientele membership clubs" which can be seen as the beginning of CSA. These clientele membership clubs were, as stated in a 1982 interview, "the lifeblood of the whole setup. It enables the farmer to plan production, anticipate demand, and, of course, have a guaranteed market. However, that means the grower had better work just as diligently at establishing and maintaining the club as at producing the crops." He advocated for planting clover to add organic matter and nitrogen to the soil to prevent soil erosion and in turn provide food for honeybees. He even promoted how small farms create a play area for children, making his clientele memberships a true family affair.
A prerequisite to having a successful small farm that can sustainably support a clientele membership is location: it must be located within 40 miles of a metropolitan center. Having a variety of small farms around large cities like Los Angeles might have been a saving grace situation during food-stressed times such as the one we are experiencing now with Covid-19.
Dr. Whatley believed in the success of small farms and his clientele membership club and pick-your-own ideas have become the fundamentals of what small farms are today. Farmers like Leah Penniman from Soul Fire Farms draw inspiration from rediscovering the history of how African Americans, Africans, Native Americans and other indigenous peoples contributed to modern farming practices. Learning the BIPOC history of farming techniques and modern farm movements can inspire and reconnect severed ties to land and food. It is important not to forget these historical achievements and legacies that are still seen today. It serves as a reminder that BIPOC have always played a fundamental role in the history of food security.
August 25, 2022