Alashan Plateau Semi-Desert
The Alashan Plateau Semi-Desert ecoregion lies in between the Chinese Tibetan Plateau and the Altai Mountains in Mongolia, intercepting a large portion of the Gobi Desert. This region is arid and also cold where snow can occur on top sand dunes. Protected areas have been created to conserve the endangered Bactrian Camel and Snow Leopard. Also here are the endangered Sakar Falcon and Mongolian Marmot.
This ecoregion encompasses the Helan Mountains to the East, Quilian Mountains the West, and the Tibetan Plateau to the south, both in China. To the north, it is bounded by the Altai Mountains in Mongolia, and further northwards it intercepts a large portion of the Gobi Desert. Central to this ecoregion is the Yabrai Shan mountain, a granitic massif with a maximum elevation of 1,957 m. At its base lies the Badain Jaran desert which has the world`s highest sand dune (up to 480 m).
The Alashan Plateau is one of the primary dust sources in Northern China. Climate here is cold, with frost and snow occurring on top of sand dunes, and very arid. The annual average precipitation for the ecoregion is 95 mm/year. The yearly average temperature is 6.7ºC, the maximum average reaching 29ºC and the minimum average of -18.5ºC.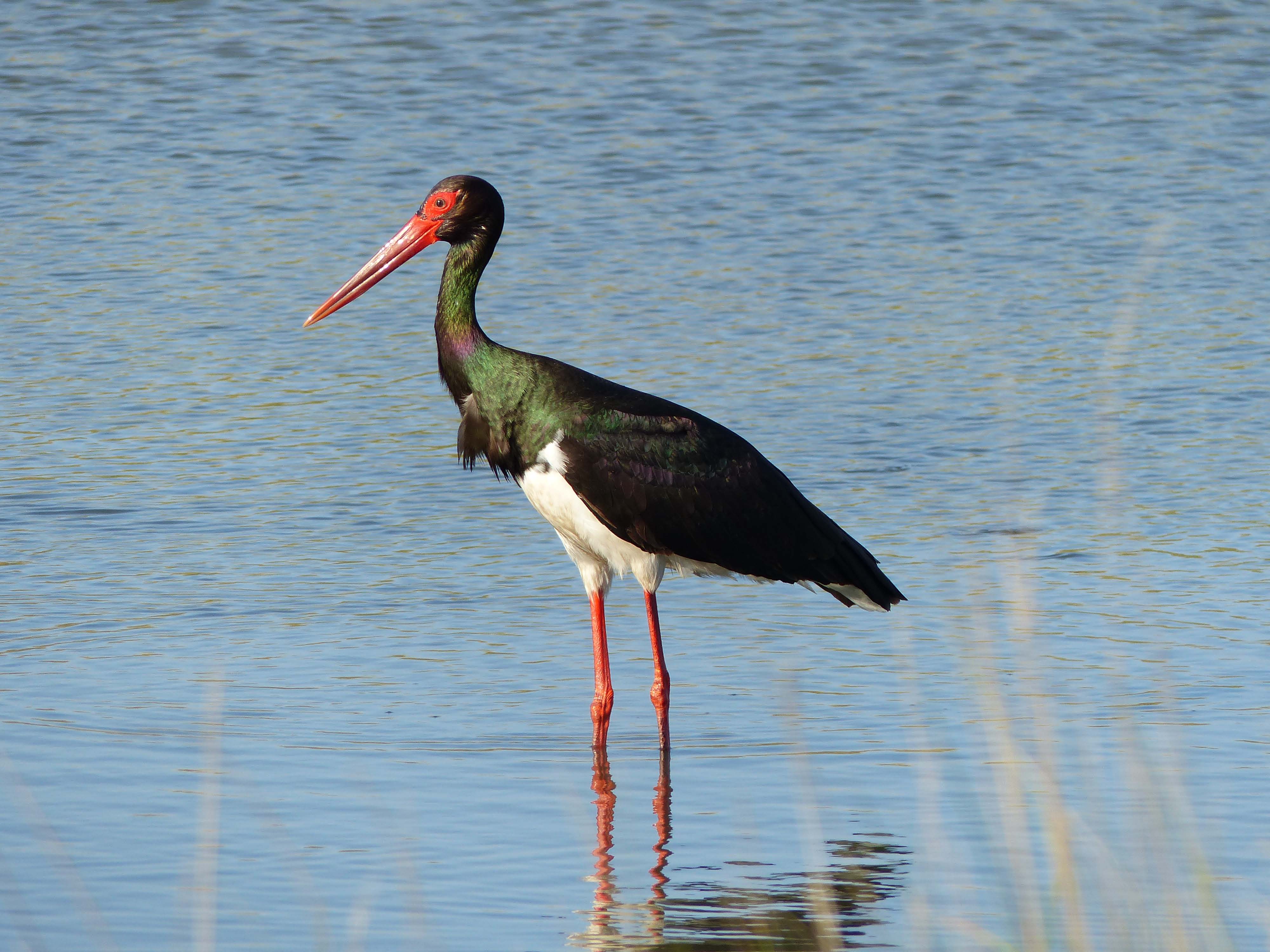 There are several endangered species in this ecoregion, including Pelophylax tenggerensis, an endemic frog to China, which inhabits pools along the Yellow River. To the northwest, the region crosses the distribution of the critically endangered Bactrian camel, especially in the Great Gobi, a strictly protected area in Mongolia. Its original population had been reduced by some 70%, mainly due to a loss of habitat and fragmentation caused by livestock and mining, as well as poaching. Movement of this species is also curtailed by fences between Mongolia and China which hinders cross-border contact.
Other endangered species include snow leopard, Saker falcon, Mongolian marmot, forest musk deer, and alpine musk deer, as well as the critically endangered social lapwing. Rare plant communities made of Festuca grass can be found on mountain steppes. Other endangered plant species include the pygmy water-lily, Juniperus sabina, Caryopteris mongholica, and Peganum harmala.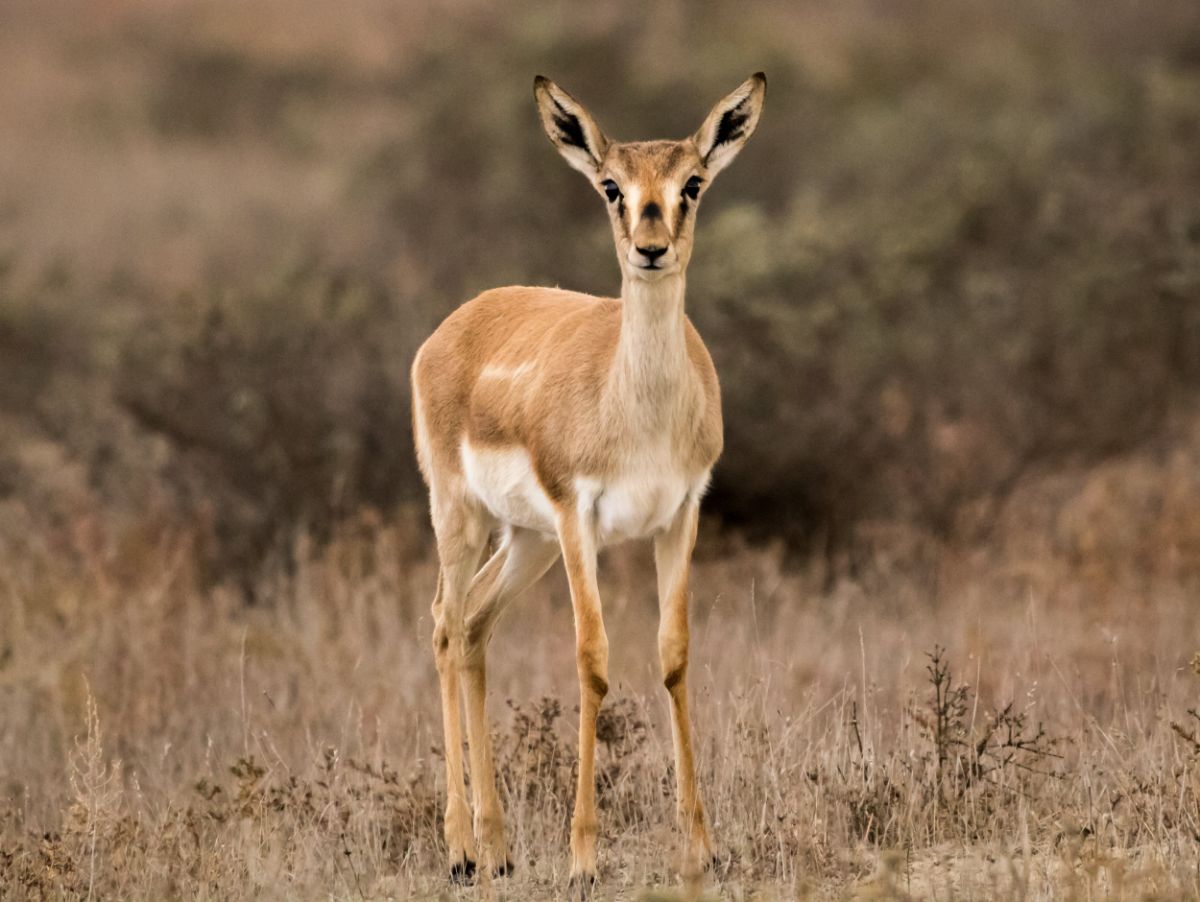 Some of the crucial areas for mammal conservation in this ecoregion are the Great Gobi A and Gobi B Strictly Protected Areas and the Gobi Gurvan Saixan National Conservation Parks. Gobi A was created in 1975 to help conserve wild Bactrian camel, Gobi bear, and the Mongolia's desert ecosystem, and, along with the Gobi Gurvan Saixan NCP, is also an essential area for snow leopard.
In China, the Zhangye Heihe Wetland National Nature Reserve, which is also a Ramsar site, overlaps this ecoregion. It is an important site either for breeding or as a stopover for threatened bird species such as Baer's pochard, Saker falcon, and relict gull. It is also the largest breeding habitat for black storks. There are more protected areas in this region which are considered insufficiently protected, being located in a desert type vegetation. There are several Important Bird Areas in both countries such as the Borzon Gobi and Govi Gurvan Saikhan Mountain in Mongolia, and Nudeng, Damoaqi, Qingtongxia Reservoir and Yellow river Wetlands, and Western Qilian Shan mountains in China.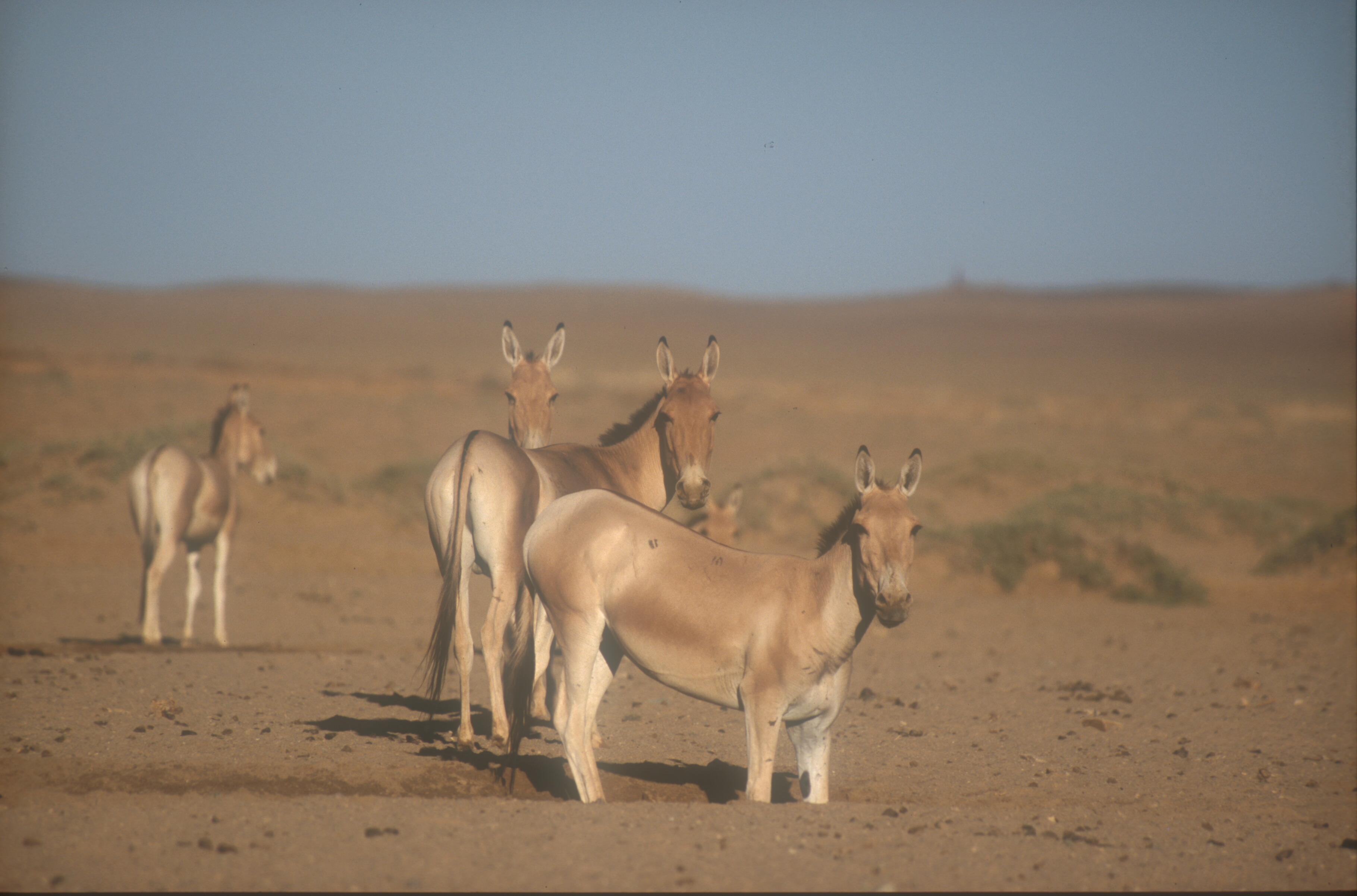 More than 50% of the ecoregion is bare soil, desert with semi-desert type of vegetation. Another 41% is grassland and sparse vegetation and less than 3% is classified as cropland. Overall, it is mostly an intact area.
In Mongolia, this ecoregion is threatened by overgrazing and illegal and unregulated mining, e.g. gold mining. After the collapse of the Soviet Union, private ownership of livestock increased its number significantly which has led to increased use as grazing areas, where livestock competes with native species that depend on this resource such as the Bactrian camel.
Mining degrades and pollutes land as well as water resources that are important for biodiversity. In China, human occupation has been motivated as an effort to occupy the desert and transform them into irrigated croplands. This increases the stress on natural resources used by local biodiversity as well leading to an increase in hunting and illegal trade, for example, of Saker falcon.
The region is cut by a road linking mines in Omnogovi province with the Chinese border and these mines could lead to the upgrading of this transport corridor, with potentially severe impacts on biodiversity, such as increased hunting and a creation of physical barriers, such as fences on borders that will restrict animal movement.
The priority conservation actions for the next decade will be to: 1) review legal and traditional land tenure systems towards a more biodiversity-friendly and less degraded land use; 2) increase the protected areas estate to include less represented habitats and vegetation types, e.g. desert and semi-desert; 3) strengthen public awareness and partnership on biodiversity conservation.

Citations
1. Kaczensky, P., Adiya, Y., von Wehrden, H., Mijiddorj, B., Walzer, C., Güthlin, D., Enkhbileg, D. and Reading, R.P. 2014. Space and habitat use by wild Bactrian camels in the Transaltai Gobi of southern Mongolia. Biological Conservation. 169. pp.311-318.
2. Yadamsuren, A., Dulamtseren, E. and Reading, R.P., 2012. II–WILD CAMELS (Camelus ferus): The Conservation Status and Management of Wild Camels in Mongolia. 451, pp. 45-54). Verlag der Österreichischen Akademie der Wissenschaften.
3. Ma, W., Feng, G. and Zhang, Q. 2016. Status of nature reserves in inner Mongolia, China. Sustainability. 8(9), p.889.