Arabian-Persian Gulf Coastal Plain Desert
This ecoregion is a birdwatcher's paradise. A mosaic of coastal habitats along the Arabian-Persian Gulf, Gulf of Oman, and Arabian Sea support significant breeding and wintering bird populations, including the world's largest breeding population of the Socotra cormorant. Sand gazelle can be found on the rocky desert plains, and sandy beaches provide important nesting sites for several threatened turtle species. Coastal development, overfishing and overgrazing are the main threats here.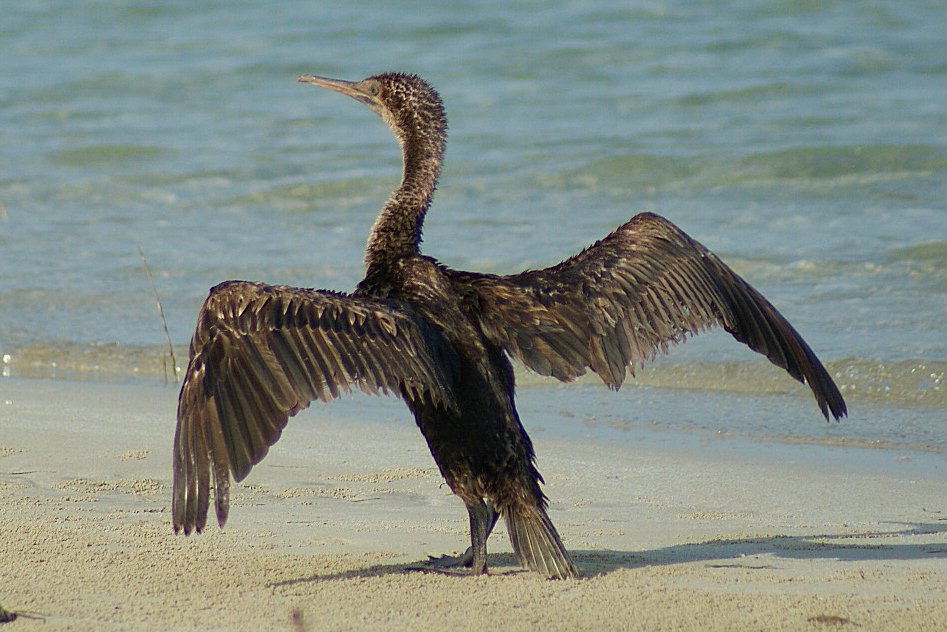 This disjointed ecoregion encompasses much of the Arabian Peninsula's eastern coast, stretching along the Arabian-Persian Gulf and Gulf of Oman, with a small section in the Arabian Sea. It includes sections in Kuwait, Saudi Arabia, the United Arab Emirates, and Oman, and accounts for all of Qatar and Bahrain's terrestrial areas. A range of habitats can be found, including rocky shores, mudflats, salt marshes (sabkha), mangrove swamps, reed beds, rock and gravel desert (hammada), and sand dunes, with magnificent coral reefs and sea grass beds characteristic of sub-tidal zones. Gravel plains are often riddled with valley or wadi systems, and tidal creeks are common along Oman's al-Batinah coast. The climate is subtropical, with average summer temperatures of around 35°C, and winter temperatures ranging between 12–20°C. Annual precipitation is low, averaging below 100 mm in most areas.
Vegetation varies according to habitat type, although most species are regarded as salt-tolerant species or halophytes. Although becoming increasingly degraded, Avicennia mangrove swamps grow along much of the shore, with especially dense patches in inlets and creeks. Coastal lagoons are generally bordered by reeds, bulrushes, and marine couch. Typical salt marsh species include Arthrocnemum macrostachyum, Halocnemum strobilaceum and Halopeplis perfoliate, with plants such as Zygophyllum qatarense, Rhanterium spp., and Cyperus conglomeratus common in sand dunes where they help to stabilize the structures and protect against erosion. Haloxylon salicornicum and Anabasis lachnantha grow across much of the gravel plains, with cover of Stipa grass in some areas.
The Arabian-Persian Gulf is notable for its fantastic avian diversity. Bahrain's Hawar Islands are home to the largest breeding colony of the regionally endemic Socotra cormorant in the world, with large populations of western reef heron, Caspian terns, ospreys, and great crested grebes also found at the site. The rocky limestone peninsula of Barr al Hikman on the Arabian sea is one of the most important coastal areas for wintering waterbirds, hosting species such as the Eurasian oystercatcher, bar-tailed godwit, and dunlin.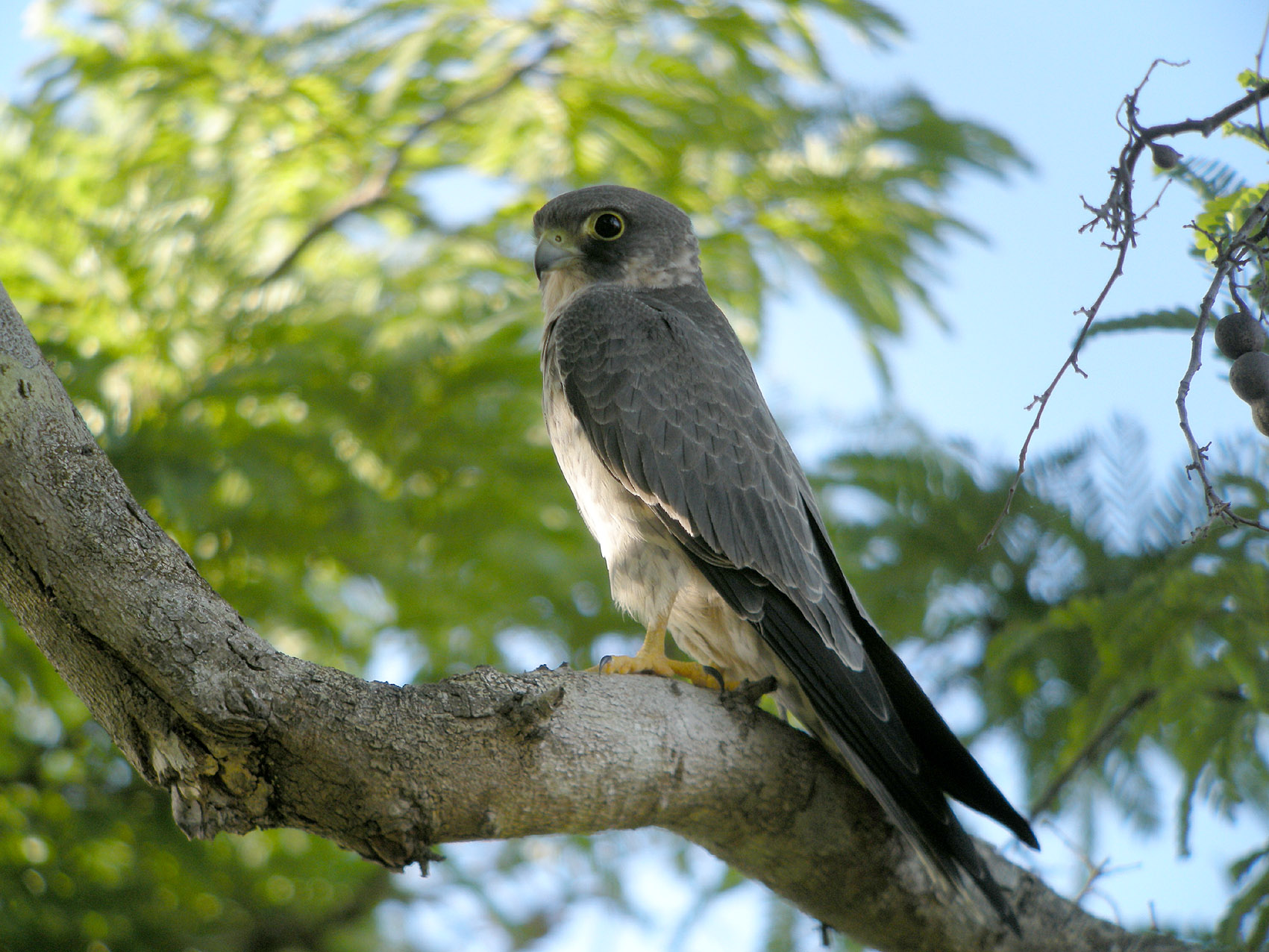 Further east in Oman, sooty falcons nest on cliffs around Bandar Jussah, and marine upwellings provide rich feeding grounds for puffins and Wilson's petrel at Ras al Hadd. Terrestrial animals include the vulnerable sand gazelle, jerboa, Sundevall's jird and several species of reptiles. Threatened populations of the loggerhead, green sea, hawksbill, and olive ridley turtles nest on small beaches, and the world's second largest population of dugongs are found in the coastal waters off Hawar Island.
Fishing has been a major activity in the region for thousands of years, with 4,000 year old archaeological remains of fishing activities found at Qurm Nature Reserve in Oman. In Bahrain, pearl farming and date-palm cultivation have a long history, although both activities have decreased in recent years following the expansion of the country's oil industry. Numerous protected areas—especially in the United Arab Emirates—exist across the region, largely concentrated around the shore, but with few affording protection to inland habitats. UNESCO designated the oyster beds in Bahrain a World Heritage Site in 2012 as a testament to the cultural and historical importance of pearling in the area.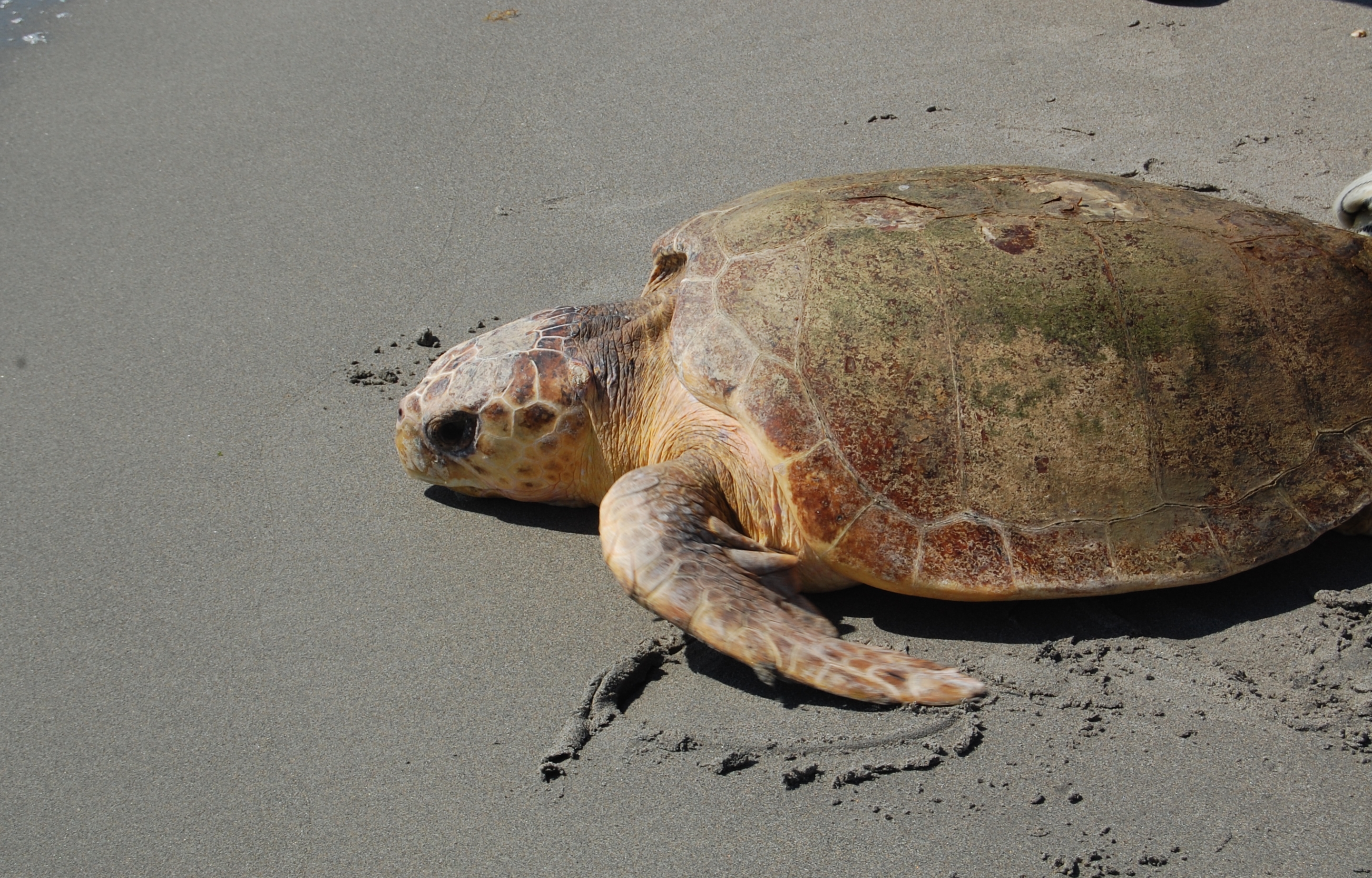 A growing tourism industry and coastal development are major threats across much of the region, with reports in Bahrain of severely diminished mudflat and salt marsh habitats as a result of urban expansion. Further inland, a breakdown of traditional land management practices has led to overgrazing by livestock, and the over abstraction of water for agriculture is accelerating desertification in much of the ecoregion. Overfishing and problems surrounding by-catch of larger marine mammals are widely recognized threats, and pollution from tourism, industrial effluent, and oil spills contributes to stress on both the marine and terrestrial ecosystems.
The priority conservation actions for the next decade will be to: 1) integrate biodiversity considerations into the spatial planning process for coastal developments; 2) encourage the use of traditional fishing methods to prevent overexploitation of fish stocks; and 3) collaborate with local herd owners to establish a sustainable grazing scheme.

Citations:
Sultanate of Oman Ministry of Environment and Climate Affairs (2014). 'Fifth National Report to the Convention on Biological Diversity'. [Online]. Available from: https://www.cbd.int/doc/world/om/om-nr-05-en.pdf [Accessed 28/08/2019].
The Kingdom of Bahrain Supreme Council for Environment (2016). 'Fifth National Report to the Convention on Biological Diversity'. [Online]. Available from: [Accessed 28/08/2019].