Eastern Gobi Desert Steppe
Vast semi-deserts and grasslands extend across the Inner Mongolian Plateau, intersecting with an essential habitat for the snow leopard, the Gobi Gurvan Saixan National Park. Across the border, in China, the Ulansuhai Nur Nature Reserve serves as an important habitat for migrating Baer's pochard and breeding grounds for great bustards, Pallas's fish-eagles, and relict gulls.
This ecoregion covers an area of 282,369 km2 and extends from the Inner Mongolian plateau in northern China and Mongolia. In the west are the vast semi-deserts of the Alashan Plateau. To the east and north, the landscape consists largely of grasslands. Its elevation ranges from 696 m to 2,825 m, with an average of 1,218 m. The highest peak is Dund Sayhni Nuru in Mongolia with 2,825 m. In the grasslands, Stipa and Festuca grass species are dominant.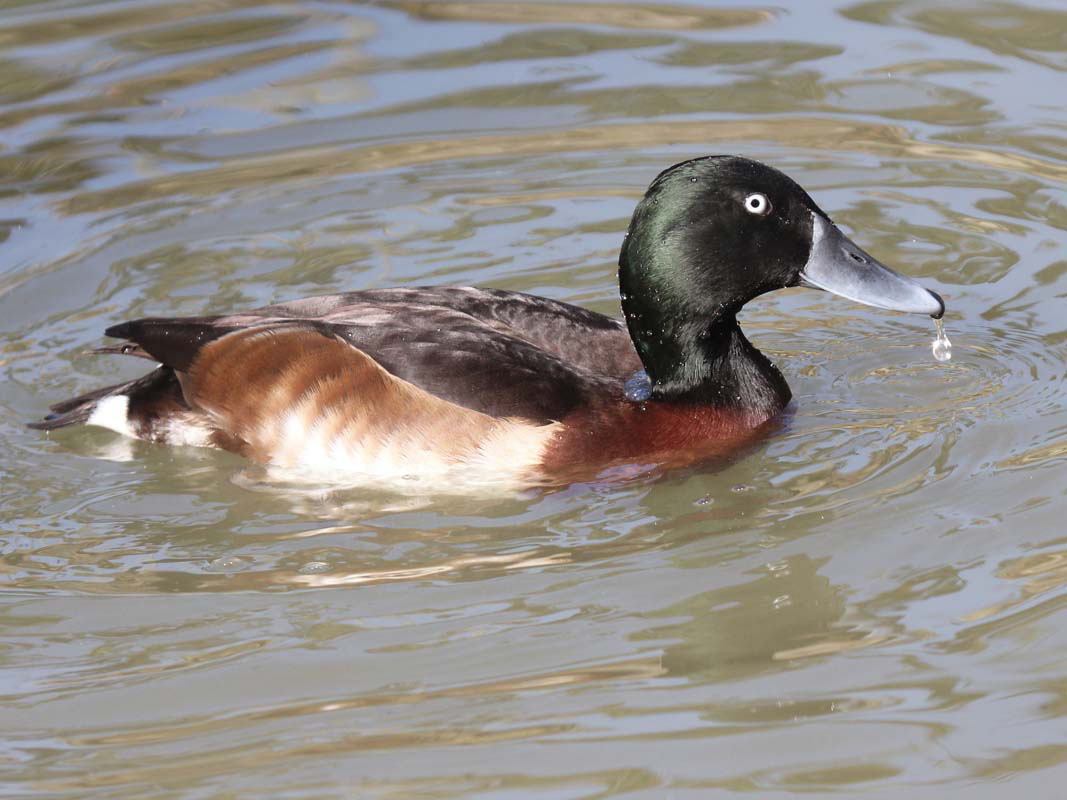 The average annual temperature is 3.7ºC, with a maximum average of 31.5ºC and a minimum average of -23.2ºC. The average precipitation is 187.5 mm/year. This ecoregion has a predominant cold desert type of climate. In the Chinese part, the climate is mostly of the cold semi-arid type.
This ecoregion intersects the eastern part of the Gobi Gurvan Saixan National Park in Mongolia, where the Dund Sayhni Nuru peak is located. This park is one of the largest continuous habitat for the endangered snow leopard and is home to some of its prey like Mongolian marmot and ibex. The Baer's Pochard is a critically endangered duck that visits the ecoregion for short periods during migration. Other endangered species include Pallas's fish-eagle, Saker falcon, Mongolian marmot, and steppe eagle. In the desert steppe, different vegetation species can be found such as onion grass, fringed sagewort, sage, caragana, and Gobi apricot.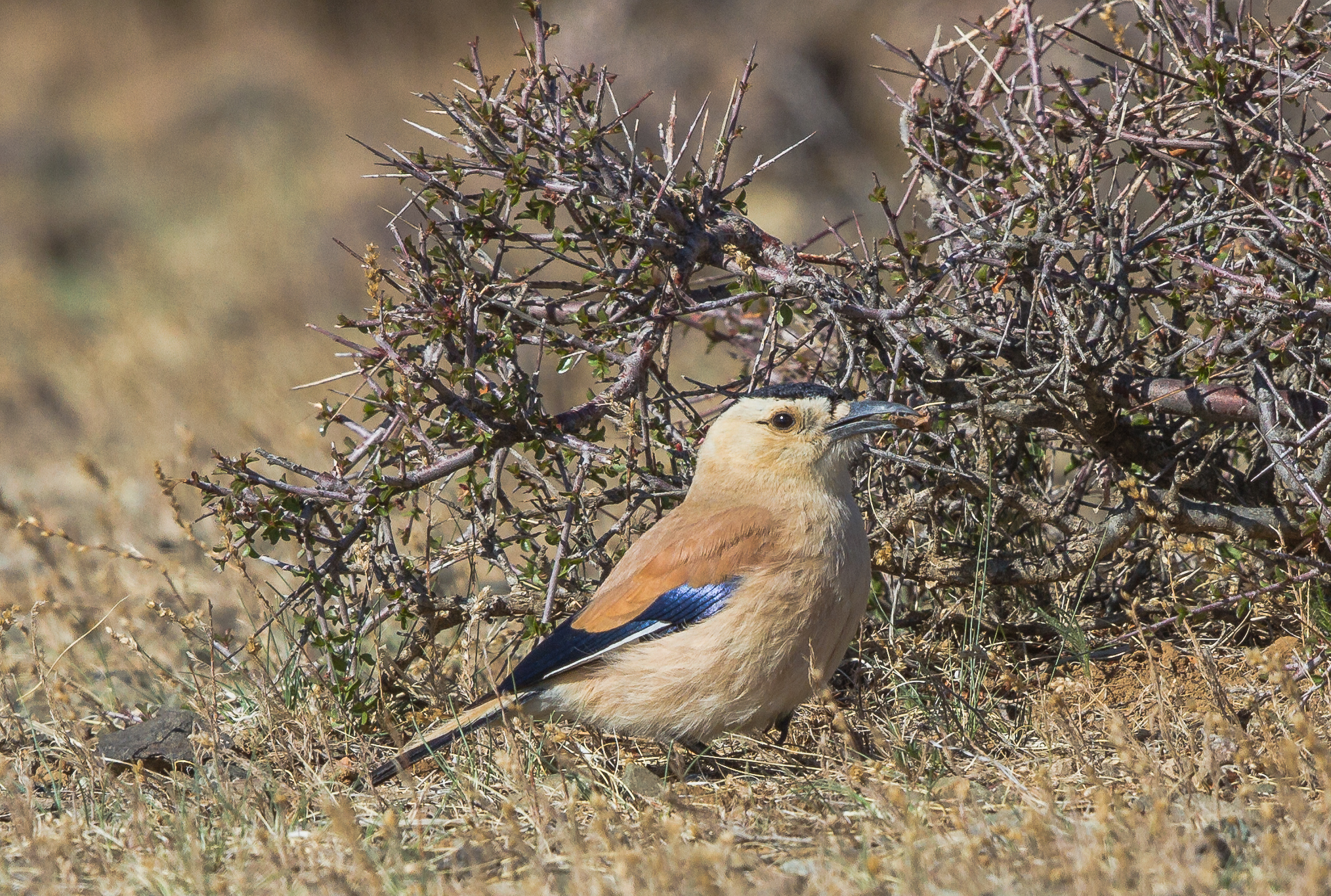 In addition to Gobi Gurvan Saixan National Park, a Category II protected area, this ecoregion also intersects withsome smaller reserves in Mongolia: Ongon Tavan bulag, Dlegerkhangai uul, Zagiin us, Ergeliin zoo, Ikh nart, and Burdane bulag. The Zagiin Us Nature Reserve was created primarily for the conservation of the Asiatic wild ass, which also can be found in the Ergeliin Zoo area. Ikh nart or Ikh Nartiin Chuluu Nature Reserve is a Category IV protected area in the East Gobi province and an Important Bird Area. It consists of rocky outcrops and canyons surrounded by semi-desert steppe. Willows and elms are found among the rocks and ravines, and freshwater springs supply the valley where many streams and ponds can be found.
In this area, Saker falcon and cinereous vulture can be found. Other threatened species such as goitered gazelle and argali also occur here. In China, this ecoregion intersects two Important Brid Areas. The Damoaqi Important Bird Area is located on the Northern border with Mongolia. It is a 85% desertified grassland and is home to breeding populations of great bustards and lesser kestrels.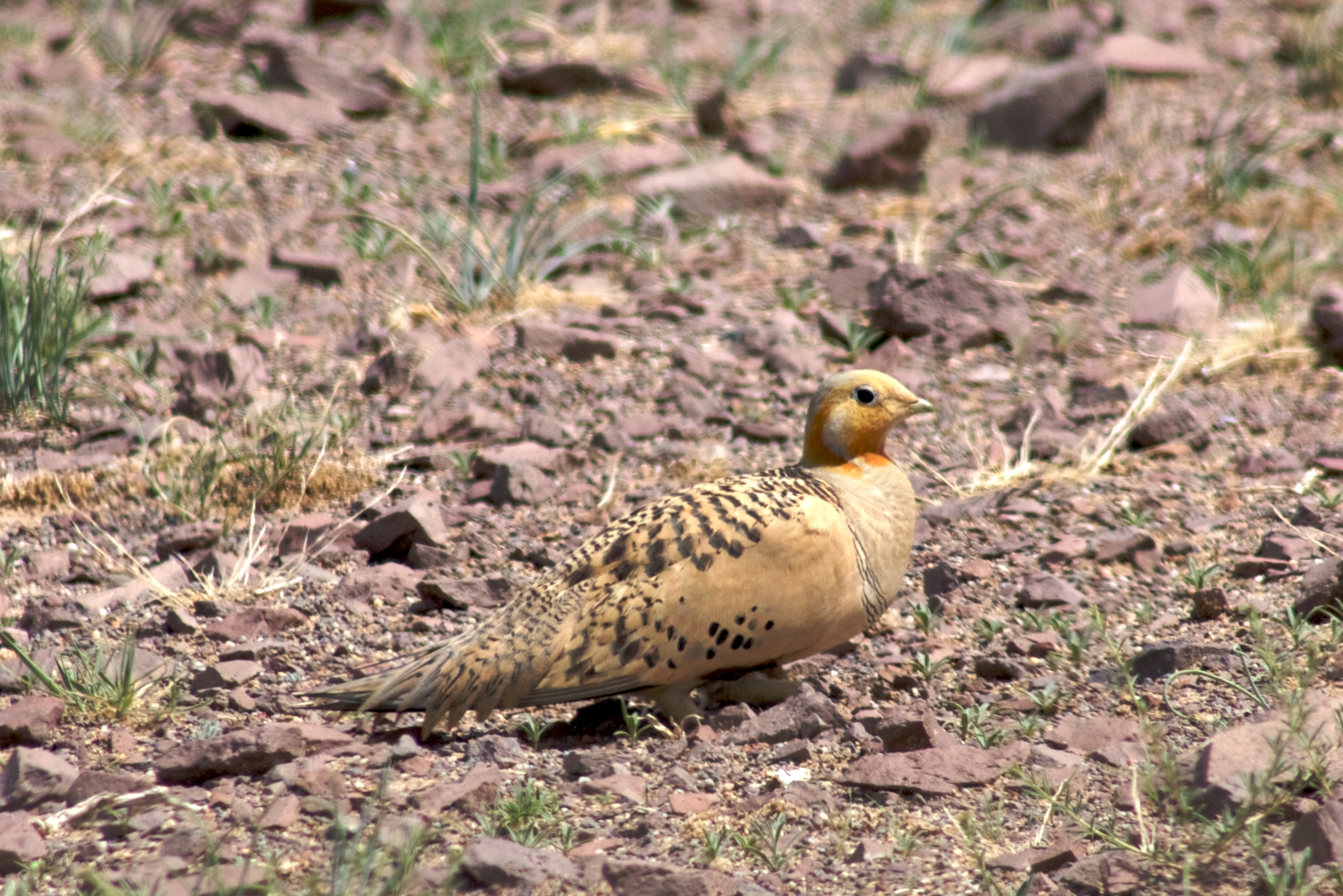 Further on the eastern part of the Houtao Plain is the Ulansuhai Nur Nature Reserve, which is the second largest lake in Inner Mongolia and lies inside the Wuliangsuhainiaolei protected area. It is a migratory passageway for Baer's pochard and a breeding ground for several endangered species such as great bustard, Pallas's fish-eagle, and relict gull. Human density is very low and nomadic, with an average of 0.02 habitant/ha, with Inner Mongolia being slightly more populated with an average of 0.03 inhabitant per hectare. More than 60% of the land here is desert and semi-desert, with some 33% of grasslands and very little cropland.
Although this is a very sparsely populated region, economic development is taking its toll on biodiversity, mainly due to overgrazing as there was a significant increase in livestock, especially in Inner Mongolia. In Inner Mongolia, although there is less human interference, there are fewer protected areas than recommended, especially for the protection of sandy habitats. Illegal trading of animal products is also an issue, and countries lack enough resources for effective enforcement at borders between Mongolia and China to stop these trades.
The priority actions for the next decade will be to: 1) support the continuing development and implementation of legal frameworks towards sustainable use of resources, e.g. grasslands, water resources; 2) create and effectively manage protected areas, especially transboundary areas between Mongolia and China to enhance ecological networks; 3) enhance enforcement to combat illegal trade on borders and also increase awareness programs for the conservation of endangered species.

Citations
1. Suttie, J.M. 2005. Grazing management in Mongolia. Grasslands of the World. 34, p.265.
2. http://www.ikhnart.com/home.html
3. Ma, W., Feng, G. and Zhang, Q. 2016. Status of nature reserves in inner Mongolia, China. Sustainability. 8(9), p.889.