Elburz Range Forest Steppe
Punctuated by steaming fumaroles, Iran's tallest mountains rise high above the country's central arid plateau. As altitude increases, steppe forests yield to extraordinarily diverse meadows of alpine flowers Skies soar with golden and lesser-spotted eagles, whilst Persian leopards, wolves, and jungle cats wander the slopes below. Distinguished by unusual pale fur and white claws, the Syrian brown bear subspecies has one of its last havens here.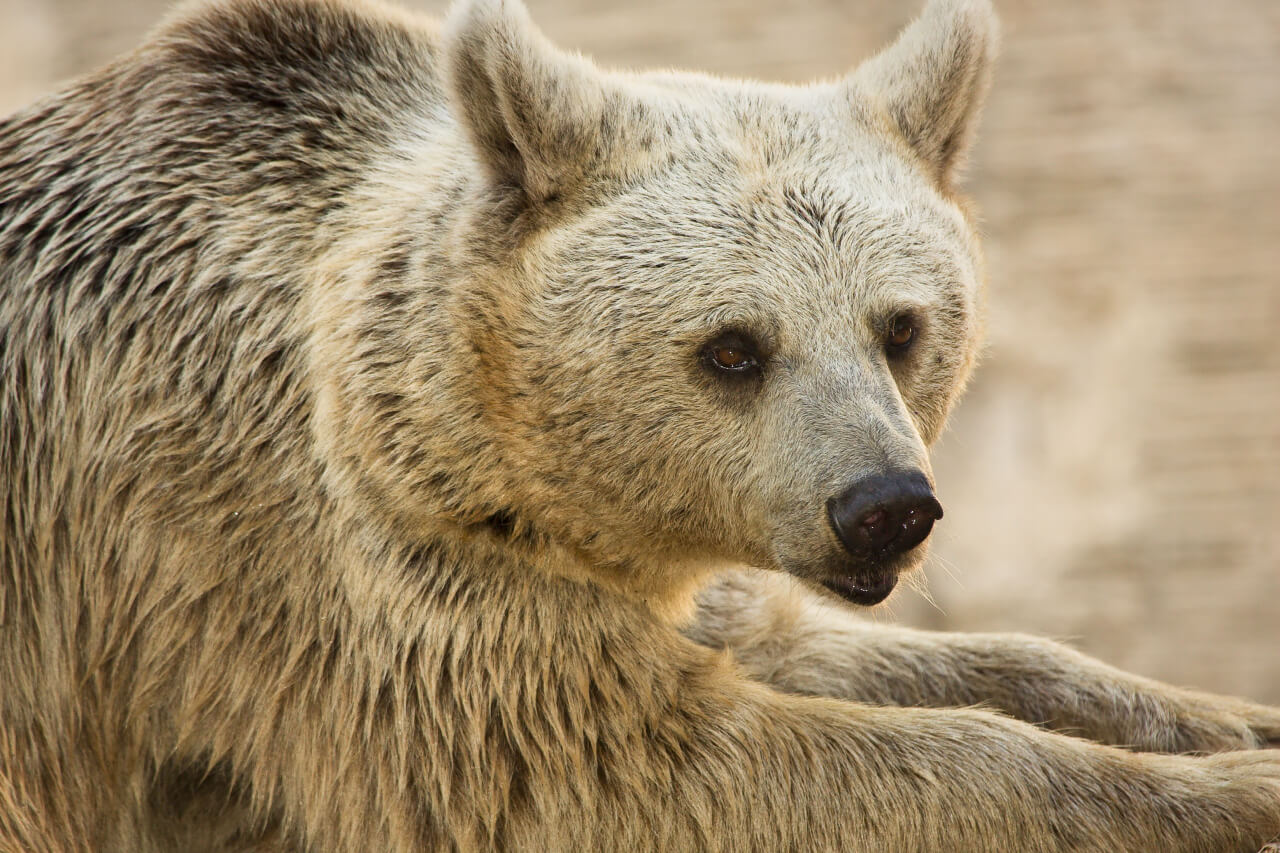 The Elburz Range Forest Steppe is in Northern Iran, spanning the Southern and Eastern slopes of the Elburz Mountains. Home to Iran's highest peak, the 5,766 m-tall Mount Damavand, this range extends 650 km in a gently sinuous arc. Slopes are forested with juniper, a species well suited to the region's climate: arid with extreme winter cold. The region receives 150 to 300 mm of mean precipitation annually, while the mean annual temperature ranges from 15–18°C. Understory shrubs are of pistachio, almond, and maple, whilst thorny cushions carpet the ground. Hot springs and mineral deposits interrupt the landscape, and in some regions, wetlands form important green islands.
Exceptional mountain flora typifies the high altitudes; the highest flowering plants in Iran grow at 4,800 m, including the strikingly silver-leaved Potentilla gelida. Noble mouse-like hamster is known only from these mountains, and endemic plants include the milkvetch Astralagus fridae, the spurge Euphorbia gypsicola, and the leadwort Acantholimon demavandicum. Persian leopard, lynx, red fox, and jackal all roam here, preying on wild sheep, wild goat, and goitered gazelle. The region is a stronghold for the endangered Latifi's viper, as well as for Iran's Syrian brown bear population, harboring some 500–1,000 individuals.
Though the juniper forests once covered the Southern slopes of the Elburz Mountains, heavy disturbance means they are now often only found in scattered remnants, and at high altitudes. Land is used intensively for grazing pastures, and various parts of the juniper trees are harvested for economic purposes. Coal mining and construction of dams for irrigation water is also common.
Important bird areas include the Alborz-e-Markazi and Parvar Protected Areas, the latter of which hosts some of the finest juniper forest in the region, and is one of the few known localities of white-winged grosbeak in Iran. The Golestan National Park and adjacent Ghorkhod Protected Area have both been designated as a Biosphere Reserve.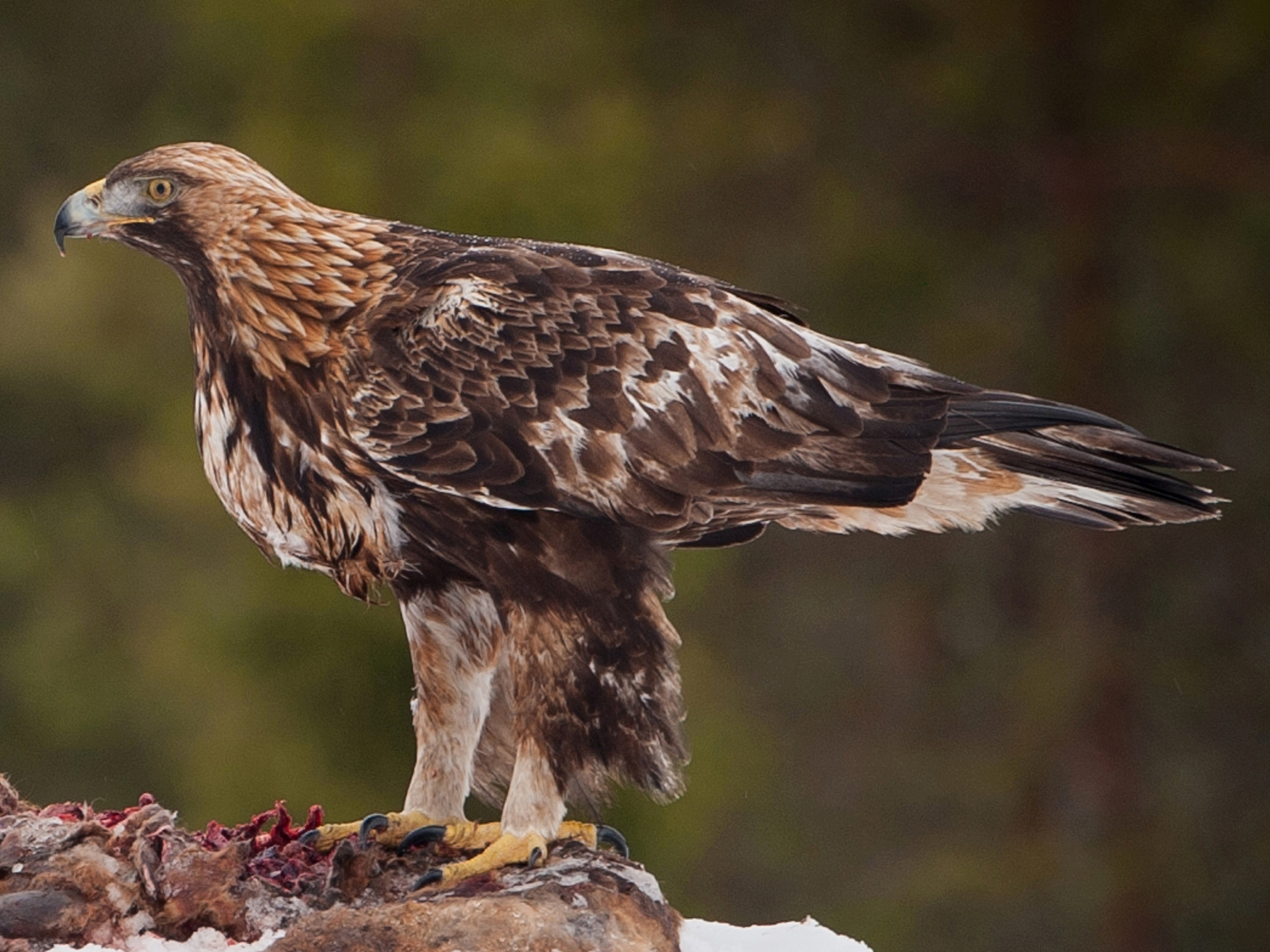 Overgrazing is the primary factor driving habitat degradation, causing the destruction of vegetation, loss of biological diversity, and erosion of soil, and it has catalyzed the spread of poisonous plants such as Euphorbia species. The loss of juniper is accentuated by the fact that it is a slow-growing tree, so it takes a long time to re-establish once felled. In recent years, road construction has posed a significant threat, destroying large tracts of habitat and opening access to high altitudes for grazing animals. There appears to be a lack of specific management plans for the region, though an emphasis has been placed on the importance of studying the environmental impacts of mines in the Eastern Elburz.
The priority conservation actions for the next decade will be to: 1) provide alternative livelihoods for local communities dependent on livestock; 2) increase education about conservation issues for rangers and members of the public; and 3) formulate clear and specific management plans for protected areas.

Citations
Noroozi, J., Akhani, H. and Breckle, S.W., 2008. Biodiversity and phytogeography of the alpine flora of Iran. Biodiversity and Conservation, 17(3), pp.493-521.
Department of Environment (2010). Islamic Republic of Iran Fourth National Report to the Convention on Biological Diversity.
WWF. 2018. Northern Iran. [Online]. [Accessed 29th April 2019]. Available from: https://www.worldwildlife.org/ecoregions/pa0507