Mediterranean Acacia-Argania Dry Woodlands and Succulent Thickets
In the Mediterranean Acacia-Argania Dry Woodlands and Succulent Thickets ecoregion, slow growing, thickly branched Argan forests are so integral to life that they are recognized as a UNESCO Biosphere Reserve. The eastern Canary Islands harbor a highly diverse and endemic flora with lichen and mosses clinging to lava-covered terrain. The mainland holds aoudad, endemic Cuvier's gazelle, caracal, and striped hyena while the islands harbor the endemic Canary shrew and Fuerteventura chat.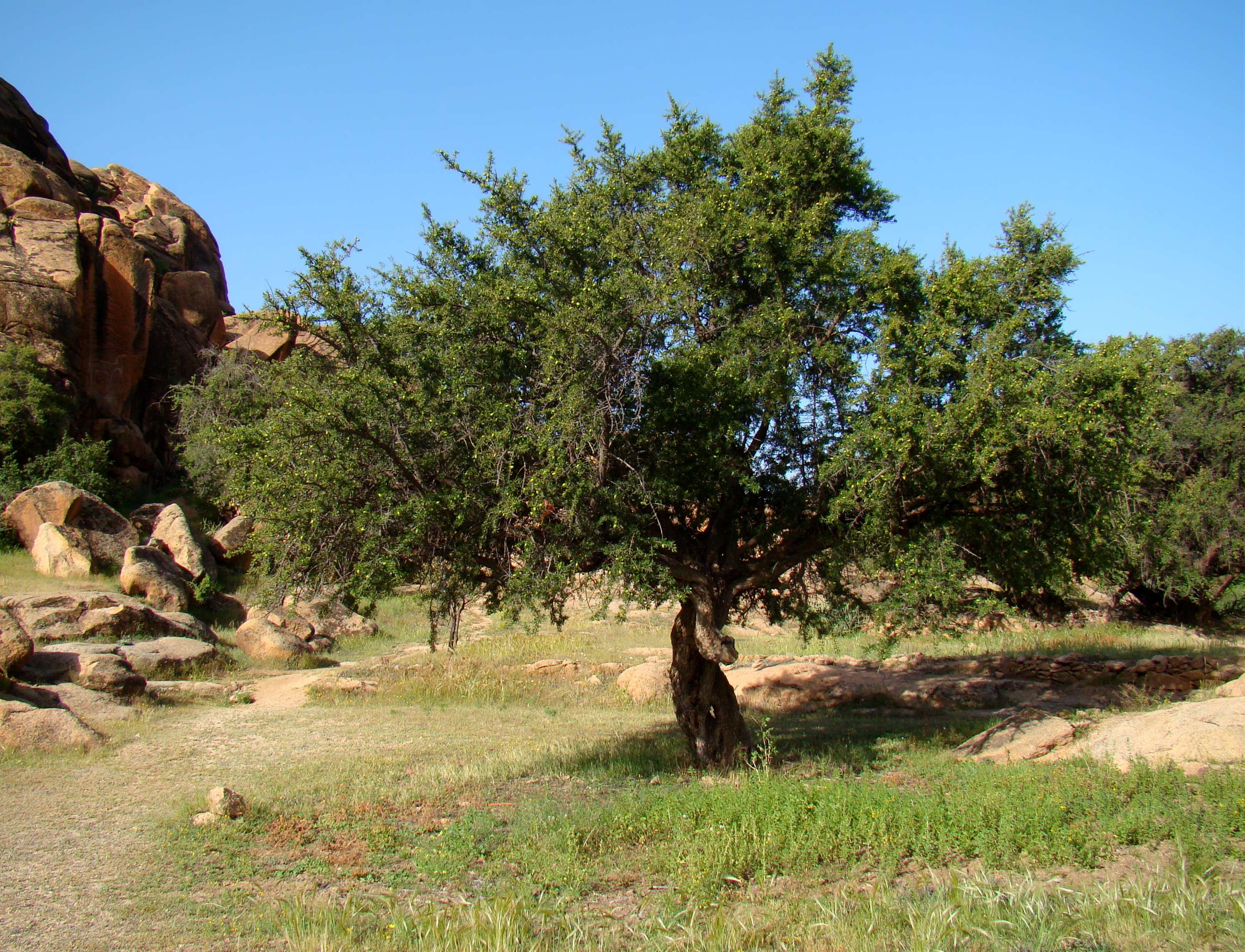 This ecoregion mainly sits within Morocco and the two easternmost Canary Islands (Fuertevantura and Lanzarote plus associated islets). The southernmost tip extends into Western Sahara. On the mainland, the geology is varied, including Cretaceous to Tertiary Age calcareous and sandy deposits. The islands are volcanic in origin, estimated to be 16–20 million years old. The ecoregion is relatively flat, the highest point being 807 m on Fuerteventura. The climate is subtropical with frost-free winters and temperatures moderated by coastal conditions, particularly on the islands.
In central Morocco, annual temperatures range from 11–30°C with an annual rainfall of 250 mm. In Laayoune, Western Sahara, temperatures are comparable, but total annual precipitation is only 28 mm. On Fuerteventura, average temperatures are 16–23°C and the total annual rainfall is 109 mm.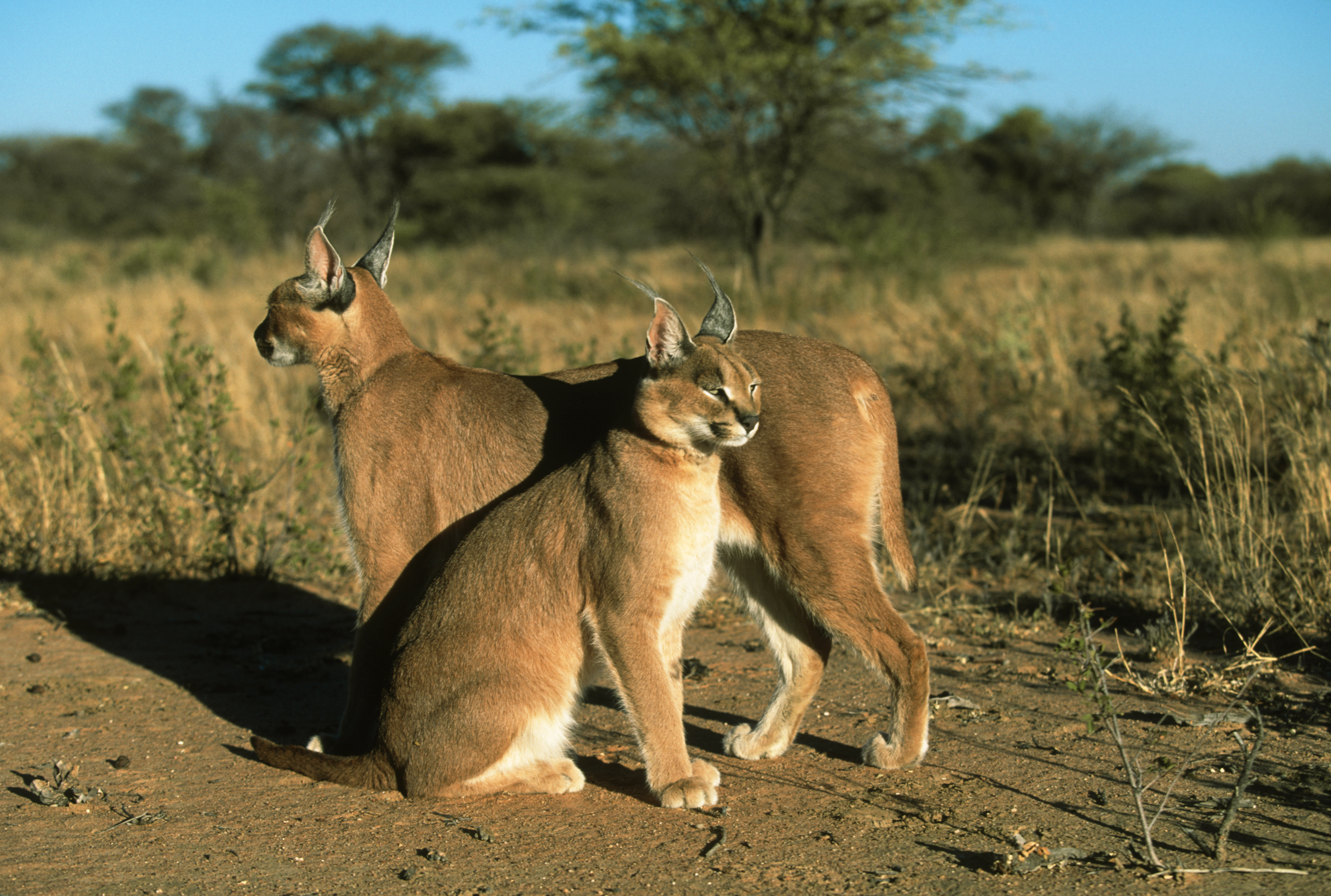 Argan forest and Euphorbia-dominant succulent shrubland are the predominant vegetation types. The endemic Argan tree exists in a patchy relic forest in western Morocco, covering a total area of about 8,500 km2. The forest acts as foundation species for over 1,200 other species of plants and animals (140 endemic). Endemic Moroccan gum is found in association with Argan and yields gomme ammoniaque, which is marketed locally. To the south of the ecoregion, succulent Euphorbia species predominate.
The endemic subspecies Euphorbia officinarum echinus is mainly found in coastal areas, including the Canary Islands, and resin spurge is endemic to the Atlas Mountains area. The islands and islets have a diverse flora of over 600 species with at least 20 endemics, including the Canary houseleek, Lanzarote giant houseleek, and the endangered yesquera roja. Lichens and mosses are particularly important within the volcanic landscape.
A variety of mammals are supported, including aoudad, Dorcas gazelle, striped hyena, golden jackal, and caracal, as well as endemics species of Cuvier's gazelle, Barbary ground squirrel, Hoogstraal's gerbil, and Canary shrew. The western coast of Morocco and the eastern Canaries provide habitat for numerous bird species, especially in Souss Massa National Park. These include the critically endangered slender-billed curlew, endangered northern bald ibis, endangered zino's petrel and vulnerable marbled teal.
Argan forest provides shade and grazing for goats, highly valuable oil-bearing seeds, and protection of soils from desertification. During the 1980s-90s the forest in the south of the ecoregion was replaced with crops, for example citrus in the Souss Valley, and vegetables in the western part of both the Souss and the Massa Valleys.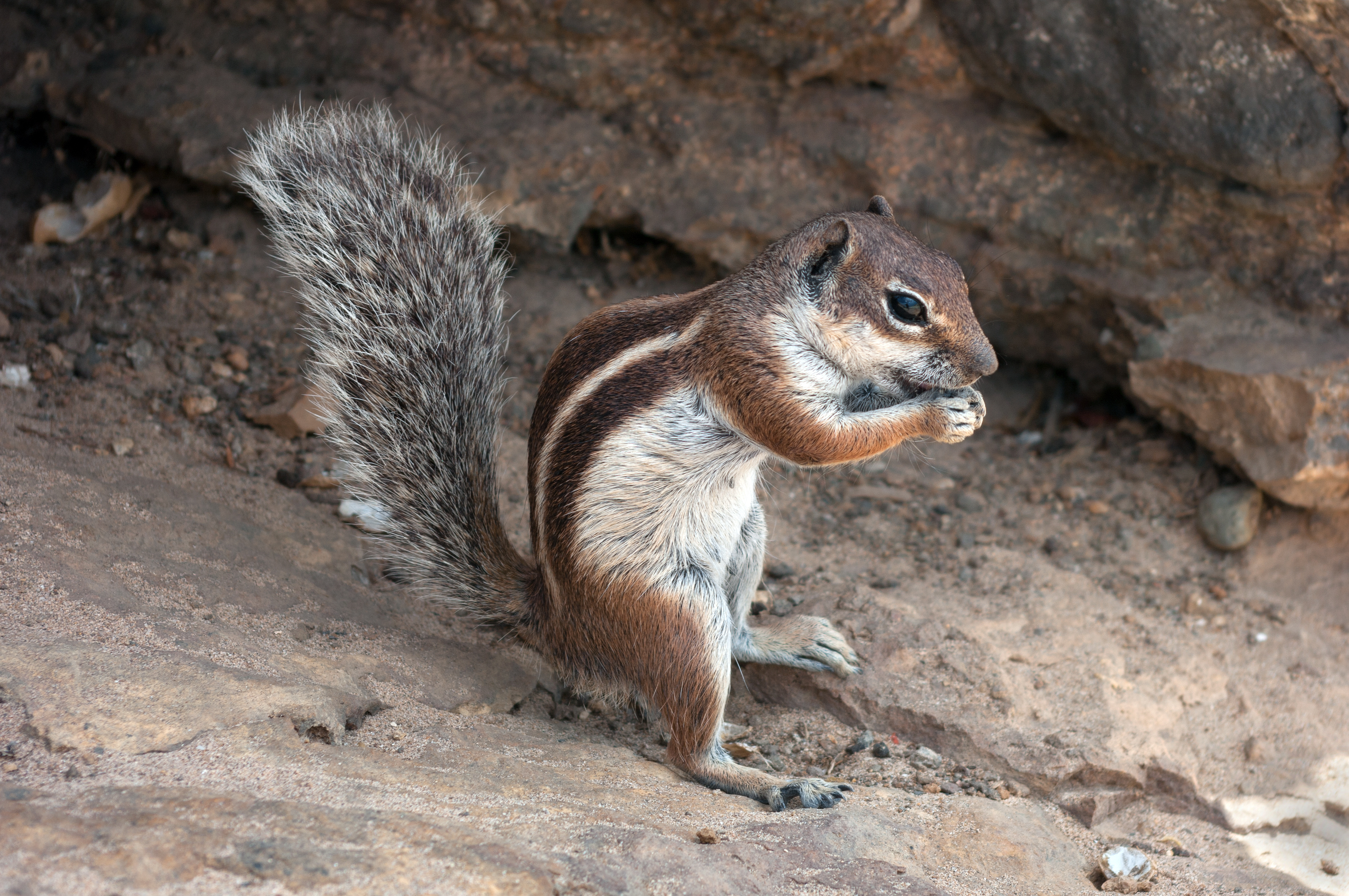 Booming argan markets and overgrazing have caused forest degradation, particularly in locations nearer Marrakesh. Invasive species are a problem in both Euphorbia-rich areas of the mainland and the ecoregion's islands. Tourist off-road vehicle use has damaged dune systems on both Fuerteventura and Lanzarote.
The priority conservation actions for the next decade will be to: 1) develop long-term strategies to prevent further Argan forest degradation; 2) develop management plans and raise funding for protected areas within the mainland ecoregion; and 3) improve the status of vulnerable and endangered endemic species, particularly those threatened by invasive species.

Citations
WWF. 2018. Northern Africa: Along the coast of Morocco and on the two easternmost Canary Islands in the eastern Pacific. [Online]. [Accessed 19th July 2019]. Available from: Accessed 19 July 2019
Joint Research Centre of the European Commission. 2019. The Digital Observatory for Protected Areas (DOPA) Explorer 3.1: Mediterranean Acacia-Argania Dry Woodland and Succulent Thicket. [Online]. [Accessed 19 July 2019]. Available from:
Fishpool, L. D. C. and Evans, M. I. eds. 2001. Important Bird Areas in Africa and Associated Islands: Priority Sites for Conservation. Cambridge, Pisces Publications; Cambridge, Birdlife International.