Registan-North Pakistan Sandy Desert
The Registan-North Pakistan Sandy Desert covers a large semi-desert area in southern Afghanistan, extreme eastern Iran and northwest of Pakistan. Trees are mostly absent, and shrubs are dominant. There are several endemic reptiles in this desert. The goitered gazelle and its prey are rare due to hunting. A transboundary area between Afghanistan and Iran is crucial for a variety of birds.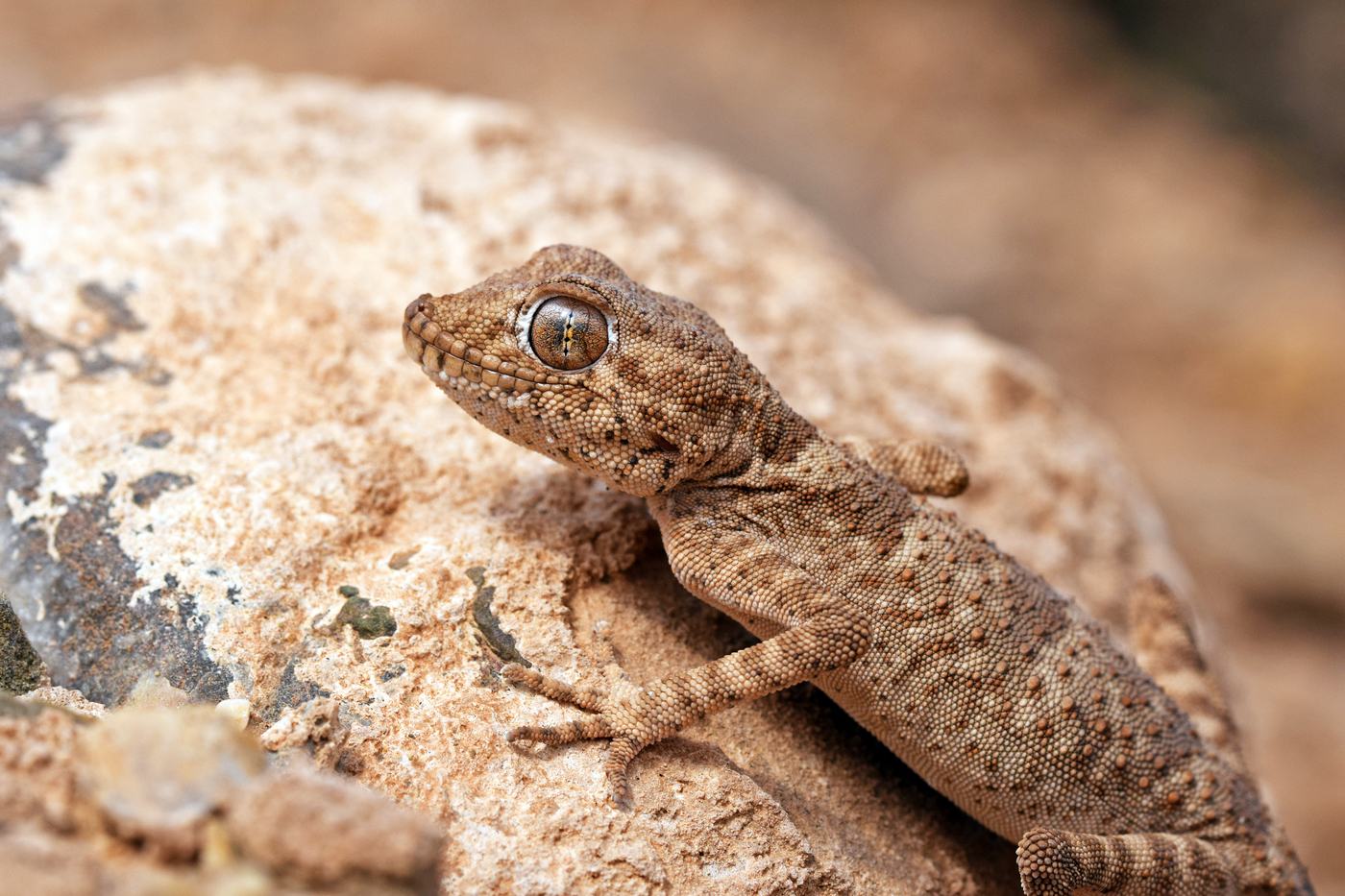 The Registan-North Pakistan Sandy Desert ecoregion spans southern Afghanistan, extreme eastern Iran, and part of Northwest Pakistan, covering 277,915 km2 of the semi-desert and xeric shrublands. It combines a series of semi-desert communities where trees are mostly absent. The average annual temperature is 21.3°C, with an average annual maximum of 42°C and an average annual minimum of little lower than 0°C. The average rainfall is 98.6 mm/year, with a minimum of 37 mm/year and a maximum of 280 mm/year.
Several reptiles are endemic to this ecoregion, including Afghan toadhead agama, Witte's gecko, point-snouted racerunner, and dark-headed dwarf racer. Critically endangered species include white-rumped vulture and the sociable lapwing; the former may already be locally extinct in this ecoregion. Endangered species include steppe eagle, Saker falcon, Egyptian vulture, and white-headed duck. The Saker falcon, in particular, is highly sought after for falconry because of its aggressive behavior. The vulnerable goitered gazelle and other large herbivores, and their predators, were once common but are very rare now. During the war, airstrips for wealthy Arabs were built to facilitate hunting especially for goitered gazelle and great bustard.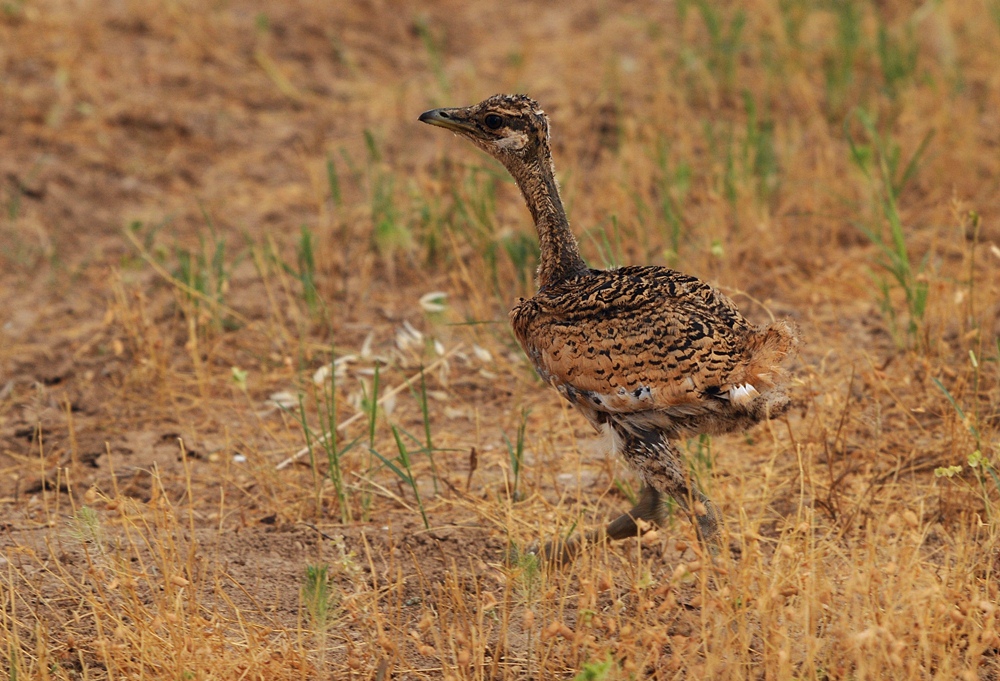 On the Iranian side of this ecoregion is Hamoun, a Category V protected area, with 2930 km2. It overlaps with the Hamun-e-Puzak, a Ramsar site with 100 km2. This is a transboundary site with Afghanistan, consisting of a complex of shallow lakes with rich submerged vegetation and reedbeds. At the border with these sites is the Hamun-e-Puzak Waterfall Sanctuary, a proposed Category IV protected area in Afghanistan with three lakes: Hamoun-i Puzak, Hamoun-i Sabari, and Hamoun-i Hirmand. This is called the Hamoun Wetland Complex.
During peak season, 181 bird species have been recorded there, which is about 24% of the Iranian avifauna. Another 26 species of mammals, six amphibians, 37 reptiles, and 25 fish species have been observed in these wetlands. The Hamoun-i Puzak Important Bird Area is the most important wetland in Afghanistan, with international importance status and an estimated one million wildfowl in winter. Water diversion, extensive dam construction, and irrigation schemes are threats to the lake's water level.
In Afghanistan, there is also a Registan Desert Important Bird Area, which is in the largest desert area in the country. It extends over a large tract of Southern Afghanistan to the borders of Pakistani Baluchistan, bordered by the Helmand River to the west and its tributary the Arghestan River to the north. Hamoun-I Sabari and Hamoun-I Hirmand in Iran are extremely important as a staging and wintering area for a wide variety of waterbirds. In Iran, the ecoregion also intersects the Kuh-i Taftan Important Biodiversity Area, which is a dormant volcano and the highest mountain range in Northern Baluchistan. Here the avifauna breeds in the high mountain ranges, in Pistacia-Amygdaulus woodlands.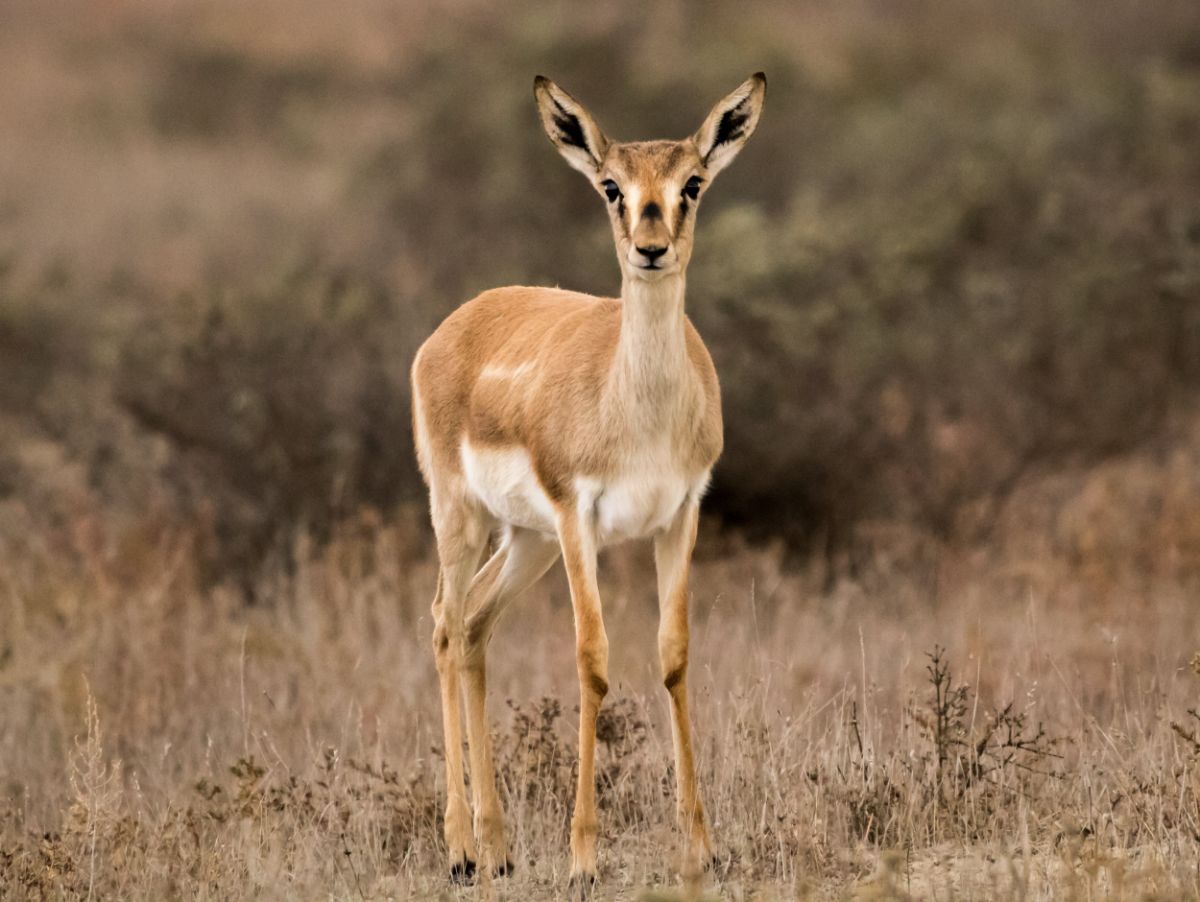 Threats to the Hamoun Wetland complex includes salinisation and drought, coupled with excessive water extraction for irrigation. Illegal hunting is very severe in some regions. For example, at the Registan desert area, large herbivores such as the goitered gazelles and their predators, such as cheetahs and hyaenas, were hunted by wealthy people. An airstrip has even been built in this area to facilitate hunting parties.
The priority conservation actions for the next decade will be to: 1) support control of desertification and enhance watershed management; 2) strengthen implementation and enforcement of laws concerning illegal hunting and trade; and 3) support the establishment of proposed and new protected areas (e.g. Registan Desert).

Citations
Islamic Republic of Afghanistan, GEF and UNEP. 2014. National Biodiversity Strategy and Action Plan. Framework for Implementation 2014 – 2017.
Freitag, Helmut. "Studies in the natural vegetation of Afghanistan." Plant Life of South west Asia (1971).
UNEP, NEPA, GEF. 2008. Biodiversity Profile of Afghanistan. An Output of the National Capacity Needs Self-Assessment for Global Environment Management (NCSA) for Afghanistan.