Environmental Hero: Destiny Watford
Each week One Earth is proud to feature an environmental activist and hero from around the globe who is working to create a world where humanity and nature can coexist in harmony.
Destiny Watford is a storyteller, and this is her chronicle regarding a tightly-knit neighborhood in Curtis Bay, Baltimore, where her family has lived for generations. Her community has faced many transgressions from police brutality and racial discrimination to economic inequality and environmental injustice. People were displaced from their homes in order to make room for chemical plants, sewage treatment plants, and other industries that emit pollution. As a result, her neighbors have had to live with respiratory problems and fifty-percent of avoidable deaths that have cut many lives short. A 2013 Massachusetts Institute of Technology study on mortality rates found that 113 out of every 100,000 Baltimore residents were likely to die every year from exposure to air pollution -- even higher than the homicide rate.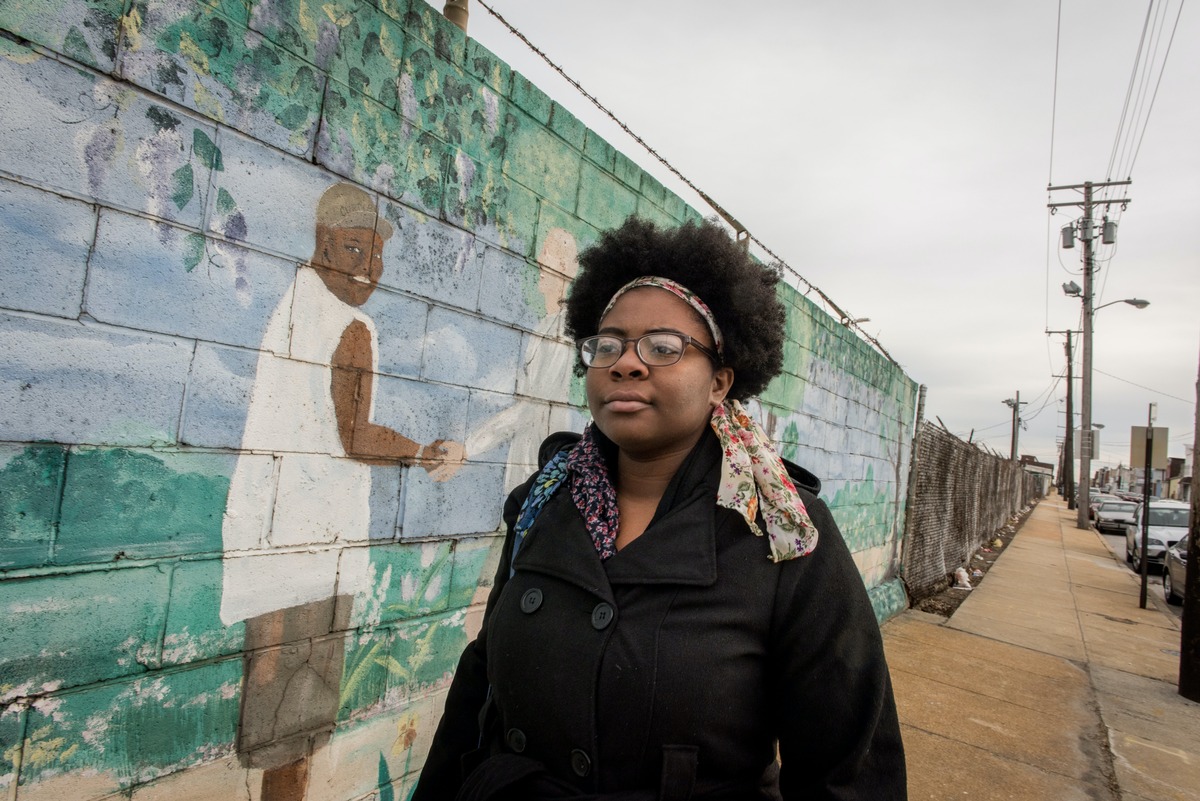 Life changed for Destiny when she attended the play Enemy of the People, the story of a small town that was being poisoned by a polluted hot spring. It was then that she realized the disturbing parallels between the narrative of the play and her community. When she discovered there was a plan to build the nation's largest trash-burning incinerator less than a mile from two public schools, she knew she had to take action. The incinerator was being sold erroneously as clean, renewable energy but the truth was that it would be a source of brain-damaging mercury and would emit 200 million tons of greenhouse gases per year, both worse than coal burning. Destiny felt she had an obligation to alert her community; people must organize to shut this plant down. She subsequently co-founded Free Your Voice (FYV), a 10-person student organization dedicated to community rights and social justice. Together, they decided it wasn't their fate to be a dumping ground any longer. They got to work starting a campaign to take down Energy Answers International, the incinerator's developer.

FYV and Watford went door-to-door talking to neighbors, creating petitions, and organizing protests. Initially disheartened by residents who were exhausted by the long history of abuse and jaded by the thought of positive change, Destiny felt inspired to work even harder. FYV studied the long exploited history and felt determined to bring positive green alternatives.
When it was discovered that Baltimore City Public Schools (BCPS) was going to be a customer of Energy Answers, they took their fight to the board and presented their case through storytelling, music, and art, urging BCPS to divest from the project. BCPS was convinced to cancel their contract, which in turn inspired 22 other customers to do the same. This was a huge victory! Without any financial gain, Energy Answers had no market to move forward with their plan, and ceased the development of the incinerator. At last the community felt like their lives mattered.
Destiny continues to work with Curtis Bay residents toward fair development. They have a vision for the future which includes building a zero-waste movement, a solar farm, and green jobs. She wants the entire human family to join the fight for environmental justice because survival as a species depends on our ability to take action.
October 25, 2021