Environmental Hero: Liz Chicaje Churay
Each week One Earth is proud to feature an environmental activist and hero from around the globe who is working to create a world where humanity and nature can coexist in harmony.
Liz Chicaje Churay considers herself a guardian of the forest. Like her ancestors before her, she understands nature is our greatest wealth. She cares passionately about the land and feels it's her legacy to continue where they left off as the forest gives her and her community life. When the region became vulnerable to the intrusion of exploitive companies, she became the first activist in her community at just 16 years old. This passion has led to decades of work protecting the forest throughout her homeland.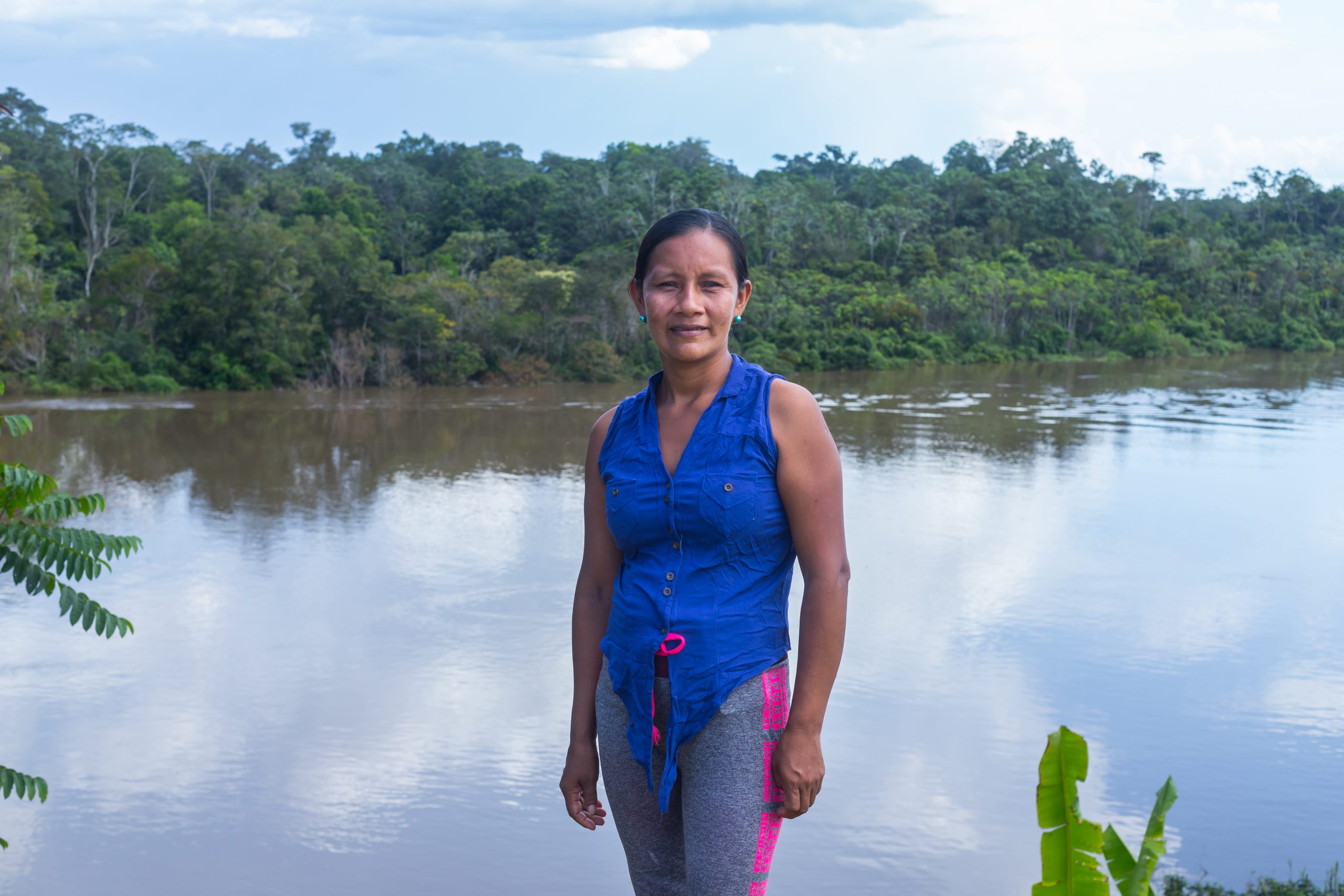 The northeast corner of Peru houses millions of acres of pristine Amazon rainforest and has some of the most complex ecosystems on the planet. Rife with biodiversity, it contains 3,000 species of plants, 550 species of fish, 500 species of birds, woolly monkeys, manatees, otters, and river dolphins. It is also home to 29 Indigenous communities. In addition, the tracts of peatland scattered across this forest is considered the most valuable ecosystem on Earth since it is vital for safe drinking water and flood control. Peatlands also help mitigate the changing climate by being one of the world's largest carbon sinks.
As illegal gold mining, fishing, and logging, moved into this untouched wilderness, Chicaje became an organizer in the native Bora community. Working with Indigenous leader Benjamin Rodriguez, she realized the greatest protection to the environment and to the people would be designating a set area as a national park. However, an endeavor of this magnitude would need widespread community support. Chicaje knew it was crucial to unite locals with a shared vision for saving the land. Traveling by boat to remote areas, she went from place-to-place meeting with Indigenous leaders where she persuaded 23 of the 29 of the communities to endorse the park.
Chicaje and the movement then launched a campaign to advocate for the creation of the Yaguas National Park. They partnered with NGOs, conservationists and scientists who conducted mapping and satellite image analysis, documenting the different types of biodiversity. Simultaneously, through outreach and education, they were able to organize an expansive coalition of Indigenous leaders. However, the biggest challenge before her was to convince lawmakers and she traveled to regional and national capitals to meet elected officials, government ministers, and foreign ambassadors to promote the advantages of having an Indigenous-led national park. In 2017, Chicaje and Rodriguez traveled to Germany for COP23 as part of Peru's official delegation.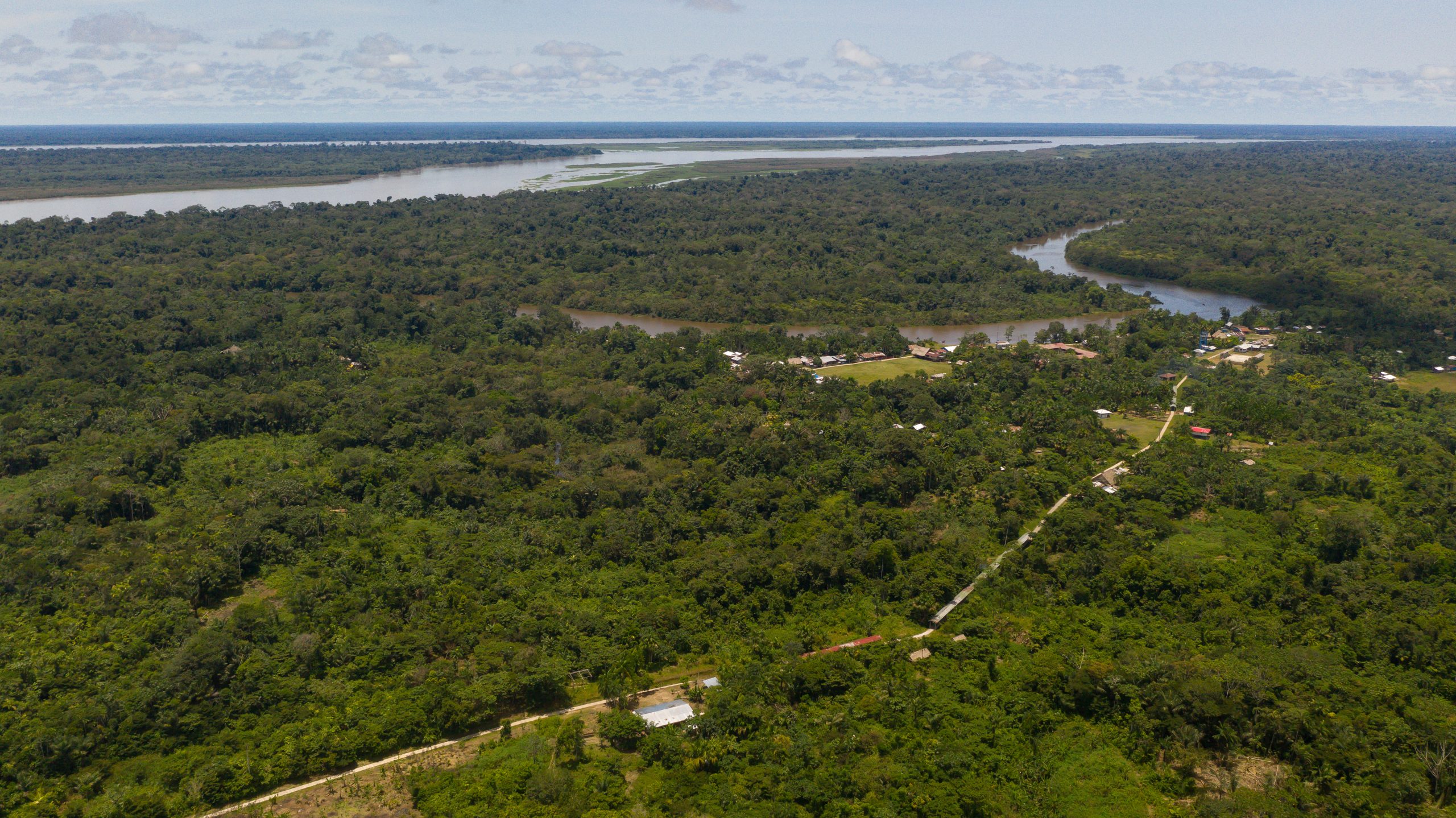 After three years of organizing, Peru's government declared the creation of Yaguas National Park in January 2018. Over 2 million acres of the Amazon now has the highest level of protection. Indigenous communities were also given the rights to this land. The park is a vital step in preserving the rich and biodiverse ecosystems and ensuring that thousands of wildlife species and carbon-rich peatlands will be safe. This protection could result in 1.5 million tons of carbon being sequestered throughout Yaguas National Park, according to a report by Peru's National Service of Natural Protected Areas.
For their work, Chicaje and Rodriguez were awarded the 2021 Goldman Prize for grassroots environmental heroes. Unfortunately, Rodriguez passed away in July 2020 due to COVID-19 complications. Chicaje refers to him as a generous man and a fighter for the rights of people that will be very missed. Despite losing her partner, Chicaje continues her work as a caretaker of the forest. She hopes to expand conservation throughout the vanishing Amazon.
October 25, 2021