Environmental Hero: Yuyun Ismawati
Each week One Earth is proud to feature an environmental activist and hero from around the globe who is working to create a world where humanity and nature can coexist in harmony.
Yuyun Ismawati's late father showed her from a young age how to work and lead people with passion. With this inspiration, she combined her scientific knowledge and her frustrations regarding the poor waste practices in Indonesia to create the first community-based sustainability program. Former practices in the area lacked proper recycling programs that could heal the environment by decreasing carbon emissions and also empower locals to make the necessary changes for their ultimate survival.
Smaller islands such as Bali are the unfortunate victim to massive tourism where, on the outside the land is lush with lovely beaches and a rich Hindu culture, but when looking underneath, the lack of adequate and safe waste management has become a crucial environmental hazard. These island nations are having to cope with increasing human consumption and only limited space for waste disposal. The people who suffer most are usually low-income urbanites living next to open dumps that have unorganized waste management practices. With the increase of plastics and other products that aren't compostable, Indonesia's waste management issues are getting worse.
Beginning her career as an environmental engineer who designed rural and city water supply systems, Ismawati switched careers when she realized that the work she was doing wasn't helping those most in need. She decided to redirect her expertise to design safe waste management initiatives, founding her own NGO. BaliFokus is a community-based urban environmental management program that partnered with a rookie trash company collecting trash from nearby hotels. Ismawati taught sustainable waste management techniques and those that initially picked up trash for pigs learned how to professionally process trash. This not only helped the environment but improved businesses where they went from having to pay for waste removal to being paid as waste managers. This also increased the number of employees and reduced waste by almost 70%.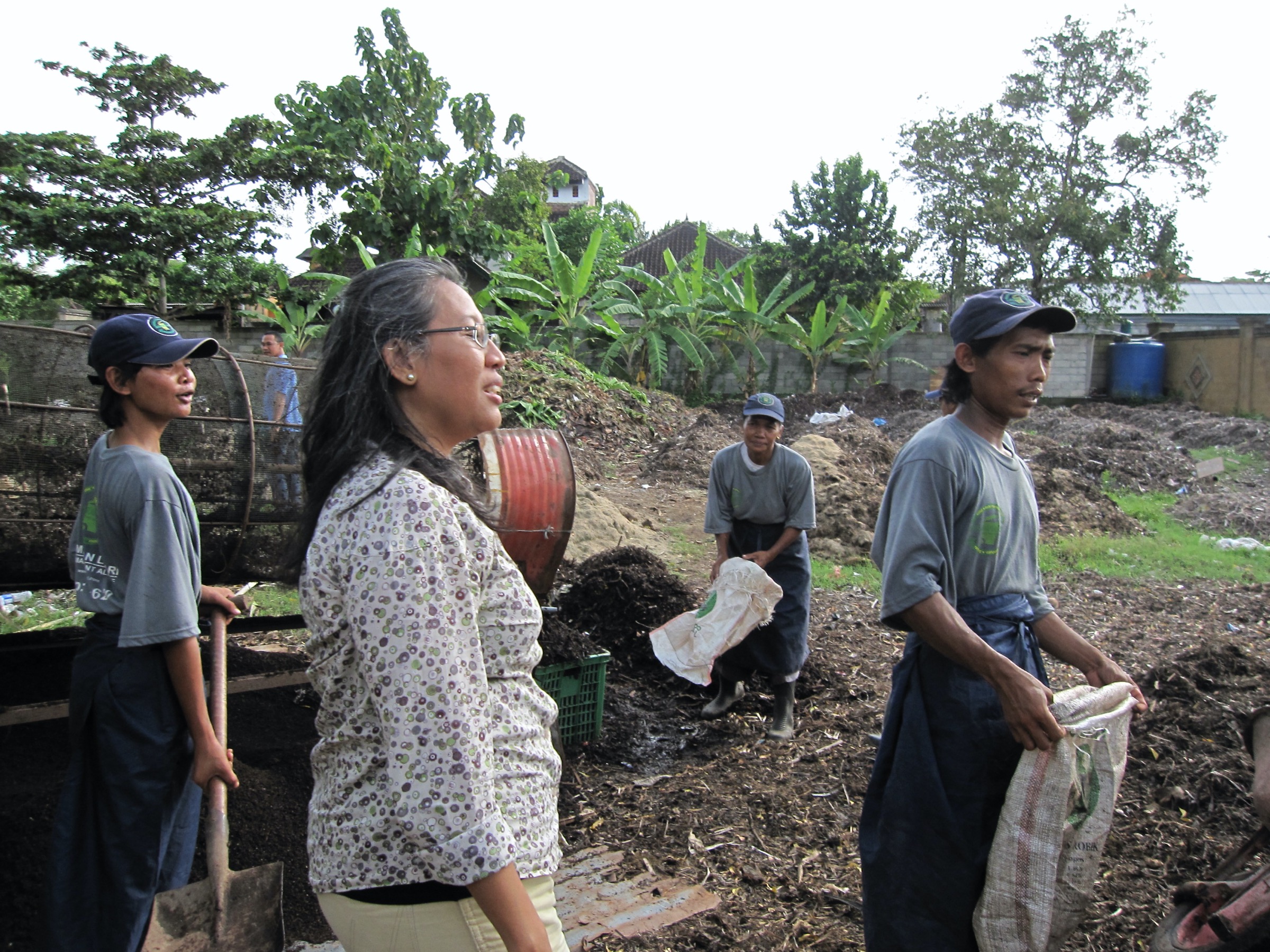 BaliFokus then partnered with a local Rotary Club, creating a viable waste management program within the Temesi Village in Gianyar, Bali. The project is entirely owned and operated by the community. Ismawati collaborated with villagers to minimize household-level waste as their primary goal. They trained with simple daily practices like waste separation and composting using everyday household tools. By empowering the people to take recycling into their own hands, they ended up with 500 households participating and waste was reduced by approximately 50% in participating villages.
In order to replicate this process, Ismawati helped to develop SANIMAS ("Sanitation by Communities" in Bahasa) where they created a series of similar waste and sanitation management options for poor urban settlements, depending on a locality's needs. As a result, SANIMAS has grown into a nationwide initiative reaching hundreds of locales across Indonesia. Ismawati also contributed to Indonesia's first-ever bill on waste management strategy where she was able to move the bill away from environmentally damaging practices such as incineration.
Ismawati believes that human empowerment is the government's ultimate job in order to help people become self-sufficient so that future generations can enjoy the same experience of nature that we do today. In 2009, she won the Goldman Prize for grassroots environmental activists, and since then most of her urban sanitation program has been adopted nationwide.
October 25, 2021