Featured Hero: Marilyn Baptiste
Each week One Earth is proud to feature an environmental activist and hero from around the globe who is working to create a world where humanity and nature can coexist in harmony.
Marilyn Baptiste demonstrates that a one woman roadblock is powerful enough to stop even the most intimidating of mining companies.
The daughter of the Xeni Gwet'in chief, Marilyn Baptiste learned early about values and the importance of protecting the land. When joining her father to survey the land, he would often make sure to speak to people he didn't know about the importance of leaving the smallest footprint possible.
Growing up, she was educated about the importance of subsistence living—taking from nature's resources in a respectful, sustainable way. Being taught the old ways, she learned to dip-net for salmon and hunt moose and deer. Her family used every part of the animal and when foraging for berries, she learned not to break off entire branches since it would mean fewer berries for bears.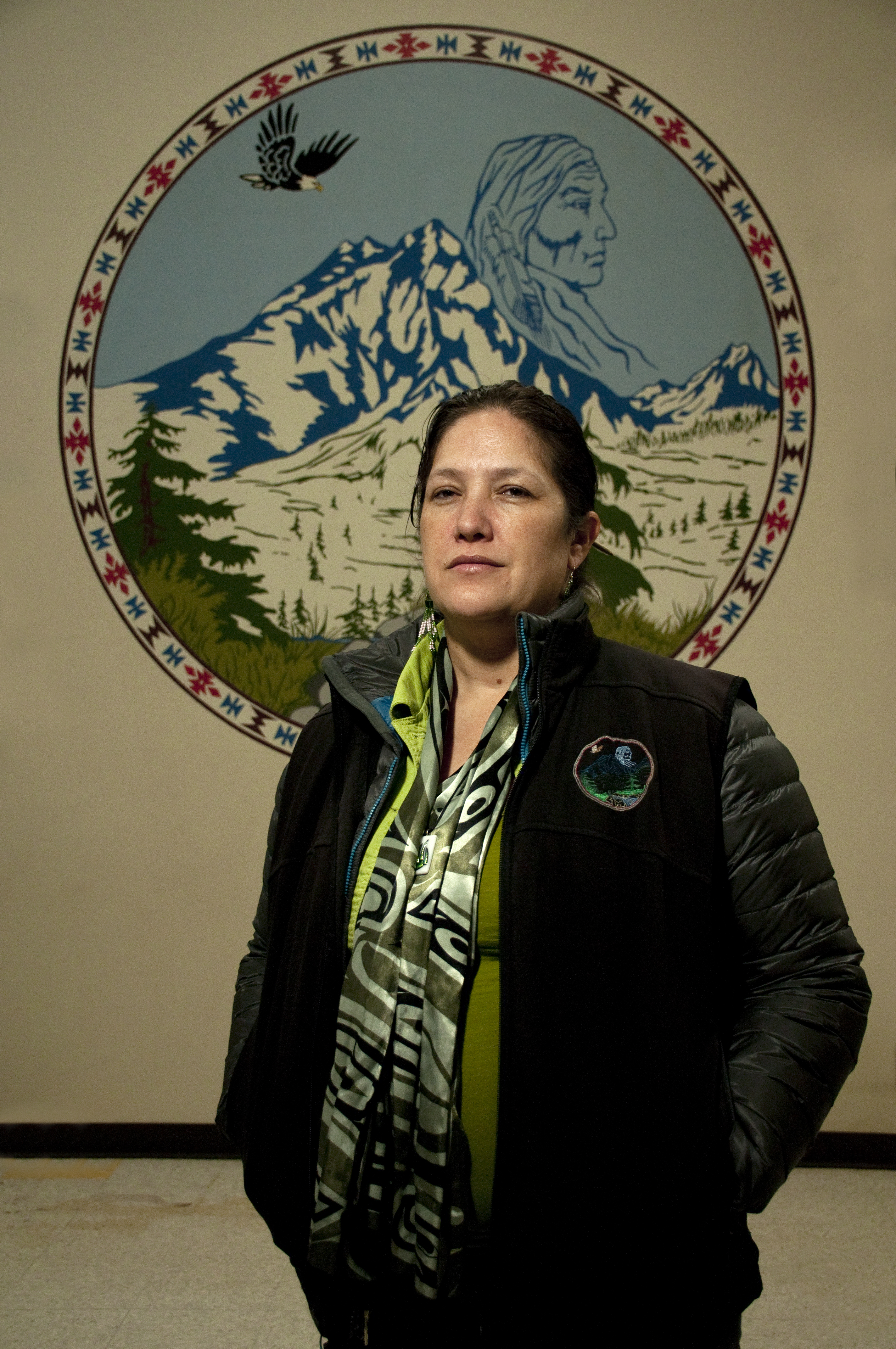 Inspired by her life growing up, Baptiste wanted to lead her community and fight for their rights as a First Nation. She decided to follow in her father's footsteps, working her way up to First Nations legal center and was elected chief of the Xeni Gwet'in in 2008.
Her first challenge showed up when Vancouver-based Taseko Mines Limited (TML) pursued to build Prosperity Mine, one of the largest mines ever proposed in British Columbia. Described by the Canada's Environment minister as 'the most condemning report he had ever read', the plan was to drain Fish Lake and use it for waste storage, which would destroy the adjacent Fish Lake—a source of spiritual identity for the community, which would also put at risk the surrounding biodiversity, in addition to the local people's source of food, water, and medicine.
Ahead of the Canadian federal government approval, the British Columbia regional government approved the mine in January 2010. As the Canadian Environmental Assessment Agency (CEAA) began its review of the mine, Baptiste led the First Nation's involvement in the investigation, by gathering a diverse group of tribal chiefs, elders, and scientific experts to gather comprehensive data about the environmental, cultural, and economic relationship with their land. After hearing the CEAA's findings, the federal government rejected the mine in November 2010.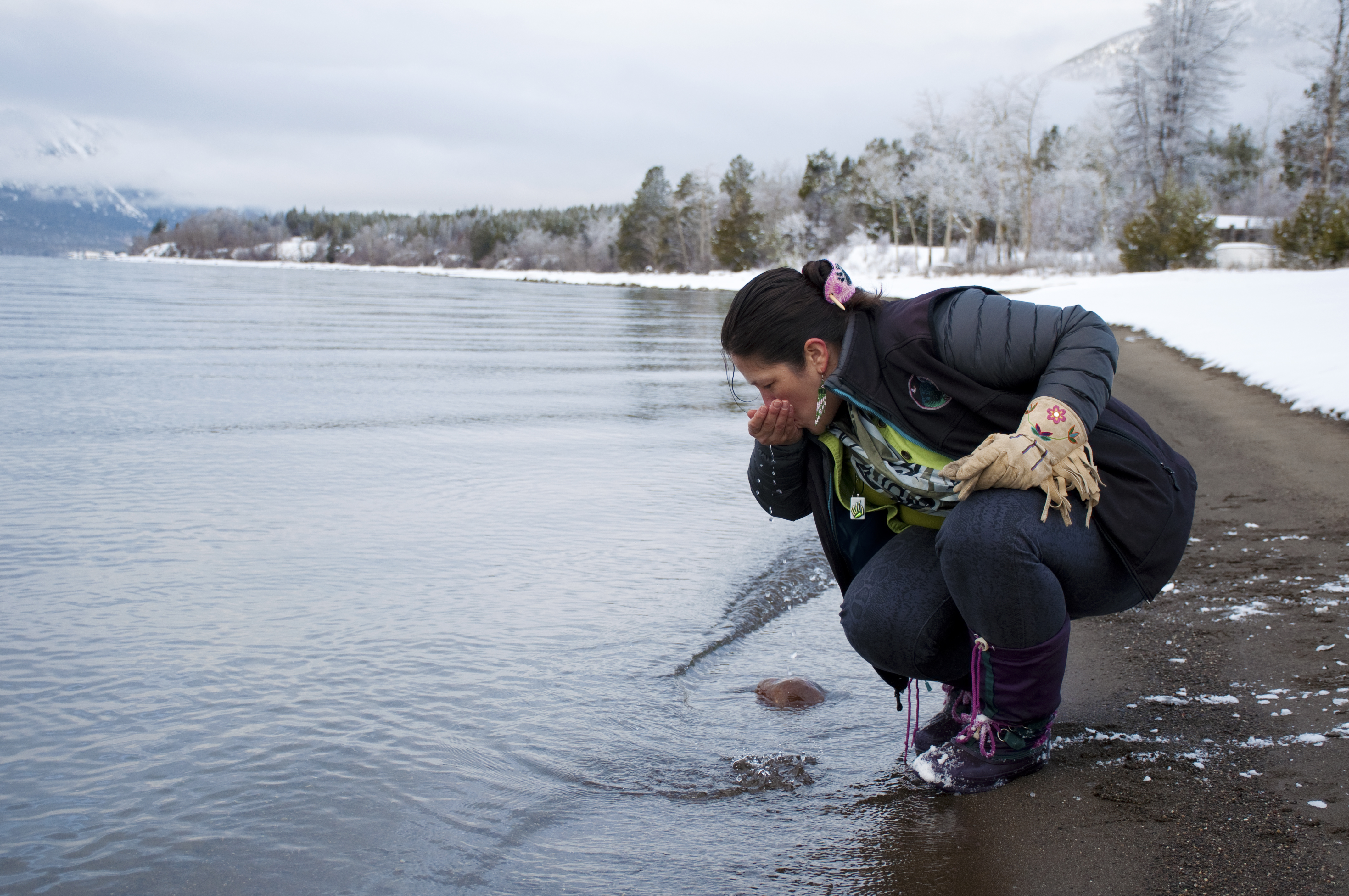 Despite the rejection, TML were determined to move forward with the plan and submitted a revised proposal in 2011 and subsequently started moving heavy machinery into the Fish Lake area.
Baptiste found out and responded immediately by setting up a one-woman road blockade preventing construction crews from accessing the proposed mine site. She stood in all her power and strength, despite drivers threatening to run her over. She showed courage and bravery by defending her land and eventually turned a long line of trucks around.
In December 2011, TMLs request to force the Tsilhqot'in to stop blocking was rejected by the BC Supreme Court, who also issued an injunction that prohibited TML from starting any work at the site, including road-building and forest clearing.
Winning the Goldman Prize in 2015 for her efforts, at Marilyn's acceptance speech, she admitted that the work is never done and that 'we all have to stand up and make our voices heard and hold each and every government accountable.' She feels passionately that we need to think about our next steps and the future we are leaving behind.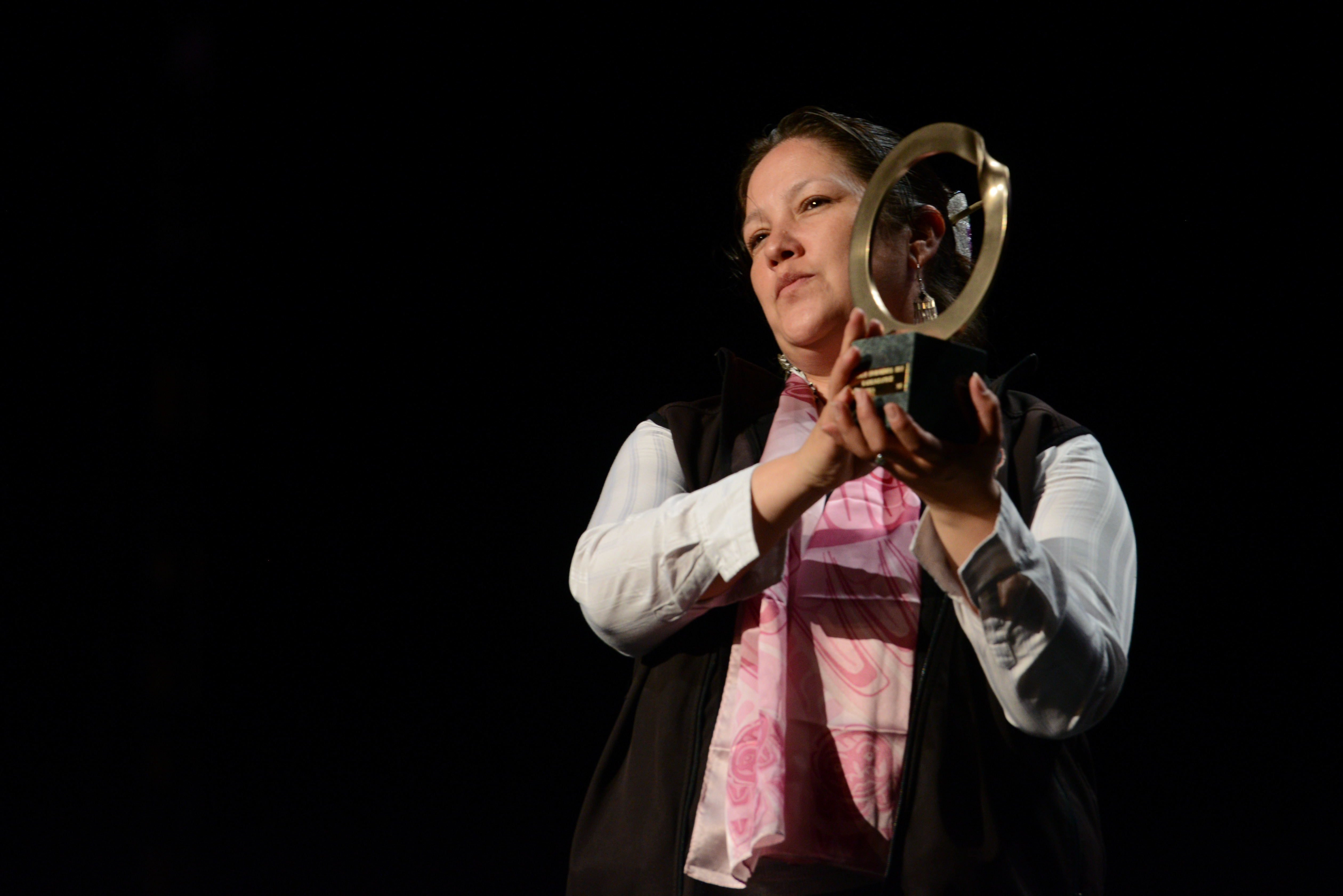 Marilyn co-founded First Nations Women Advocating Responsible Mining (FNWARM), where she still serves on the board. Along with her fellow leaders on the Xeni Gwet'in council, Baptiste continues working to permanently protect Fish Lake and the surrounding area as Dasiqox Tribal Park.
October 25, 2021