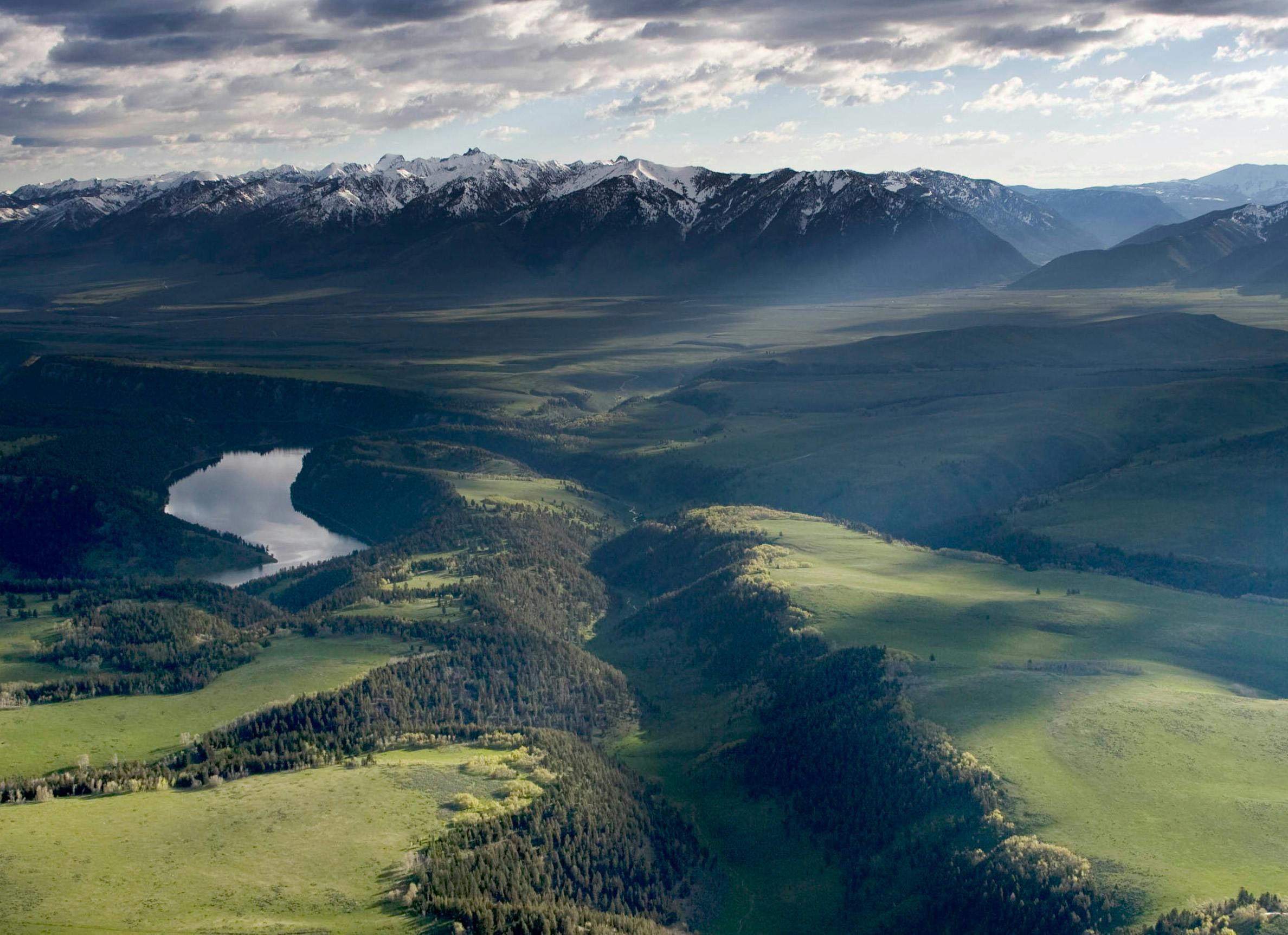 Justin Winters

Co-Founder of One Earth, Executive Director, Earth's Call Fund

Justin is the Executive Director of Earth's Call Fund and Co-Founder of One Earth, a new initiative focused on creating a vision for the world that is possible by 2050, one in which humanity and nature coexist and thrive together. This vision is based on three pillars of action – 100% renewable energy, protection and restoration of 50% of the world's lands and oceans, and a transition to regenerative, carbon-negative agriculture. Together, these pillars of action give us a global roadmap to tackle the climate crisis at scale, protect biodiversity and ensure a healthy future for humanity. This vision is backed with ground-breaking science. After two years of close collaboration with leading scientists around the world, the One Earth Climate Model was released at Davos in early 2019. This state-of-the-art modeling project shows how we can surpass the goals of the Paris Climate Agreement, averting a climate catastrophe while at the same time preventing further degradation of our natural ecosystems. As part of an effort to forge stronger links between science, environmental campaigning and popular culture, Justin was instrumental in the release last spring of the Global Deal for Nature plan and petition calling for a new pact to safeguard the planet's biodiversity, and the "Earth" song with 20 major musical artists - driving 100 million views on YouTube, over 12 billion earned media impressions and 1 billion social media impressions. Prior to One Earth, Justin led the Leonardo DiCaprio Foundation for 13 years, shaping the organization's strategic direction and driving Leonardo's communications channels - successfully leveraging his global platform to influence decision-makers and the public on pressing environmental issues. During her tenure, Justin also successfully built out the foundation's grant-making program and oversaw the awards of over $100 million in grants to more than 200 high-impact projects in 60 countries. Justin also helped create a series of innovative philanthropic funds including Oceans 5, Shark Conservation Fund, The Solutions Funds, Lion Recovery Fund, Elephant Crisis Fund, and Quick Response Fund for Nature that deliver vital new resources to organizations and communities working to implement critical solutions.

Karl Burkart

Co-Founder and Managing Director, One Earth

Karl leads One Earth's Science & Technology program, which provides grant support to academic institutions and NGOs working on the cutting edge of climate and energy science, biodiversity mapping, and sustainable agriculture. The program is particularly focused on scaling innovative applications in big data, remote sensing, and artificial intelligence to accelerate land and ocean conservation efforts. Karl also oversees production and distribution of content across One Earth's website and social media properties and affiliated campaign initiatives, such as We Love the Earth and the Global Deal for Nature. Prior to his work at the foundation, Karl created Greendig, a blog exploring the intersection between technology and environmental sustainability. He produced and wrote 'Planet 100', the Discovery Network's first online video news show, and he led digital advocacy for the TckTckTck campaign, a global network of more than 450 NGOs working to secure a strong international climate agreement under the UNFCCC. Karl is co-author on "A Global Deal for Nature: Guiding Principles, Milestones, and Targets", a groundbreaking paper published in Science Advances in 2019 that sets out the evidence base for One Earth's ambitious conservation agenda. He is also a contributor to "100% Clean and Renewable Wind, Water, and Sunlight All-Sector Energy Roadmaps for 139 Countries" published in Joule in 2017.