New report calls on philanthropists to fund climate solutions
Although there has been a considerable surge in climate-focused philanthropy recently, it remains insufficient compared to the immense scale of the climate crisis.
A mere two percent of global philanthropy is dedicated to climate-related initiatives.
A recent survey revealed that while 85 percent of US foundation funders ranked climate change as a top three concern, only about one-third expressed openness to consider funding efforts to tackle it. Note that this is just considering funding climate solutions—a far cry from actually committing to it.
Of the funders surveyed,
79 percent said that climate change was not currently part of the foundation's mission;
39 percent said that their board has limited interest or willingness to address the climate crisis;
35 percent said that the climate problem is too big.
Greater involvement from the philanthropic community in the US and worldwide is essential for solving the climate crisis.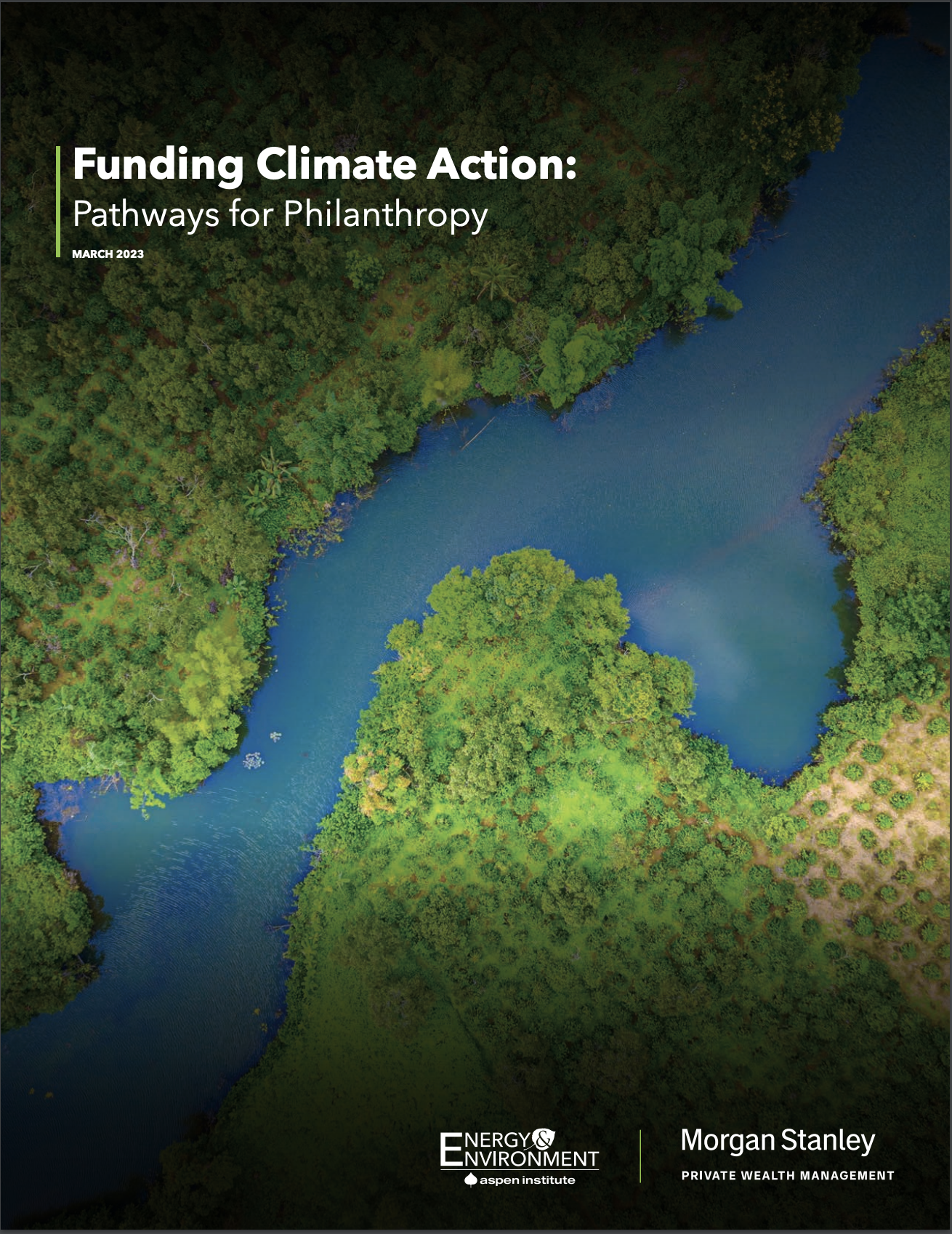 A new report, Funding Climate Action: A Pathway to Climate Philanthropy, written by Randall Kempner, Senior Advisor, Energy and Environment Program at the Aspen Institute, and produced in collaboration with Morgan Stanley Private Wealth Management, is designed to provide insight and tools to inspire philanthropists to address climate change.
This report serves as a call to action for philanthropists to combat climate change through cross-sector collaboration. It underscores the need for systemic change and steady, phased progress in implementing the necessary solutions to address climate change.
Highlighting the necessity for increased engagement from public, private, nonprofit, and philanthropic sectors, it also acknowledges the promising signs of progress, such as the growth in philanthropy targeting climate adaptation and mitigation.
The report's primary objective is to motivate more philanthropists to take action. It offers tools, case studies, and encouragement to help current and aspiring climate philanthropists overcome obstacles to action. The report begins by examining the full range of tools available to climate funders, including donations, investments, grantee engagement, and external advocacy.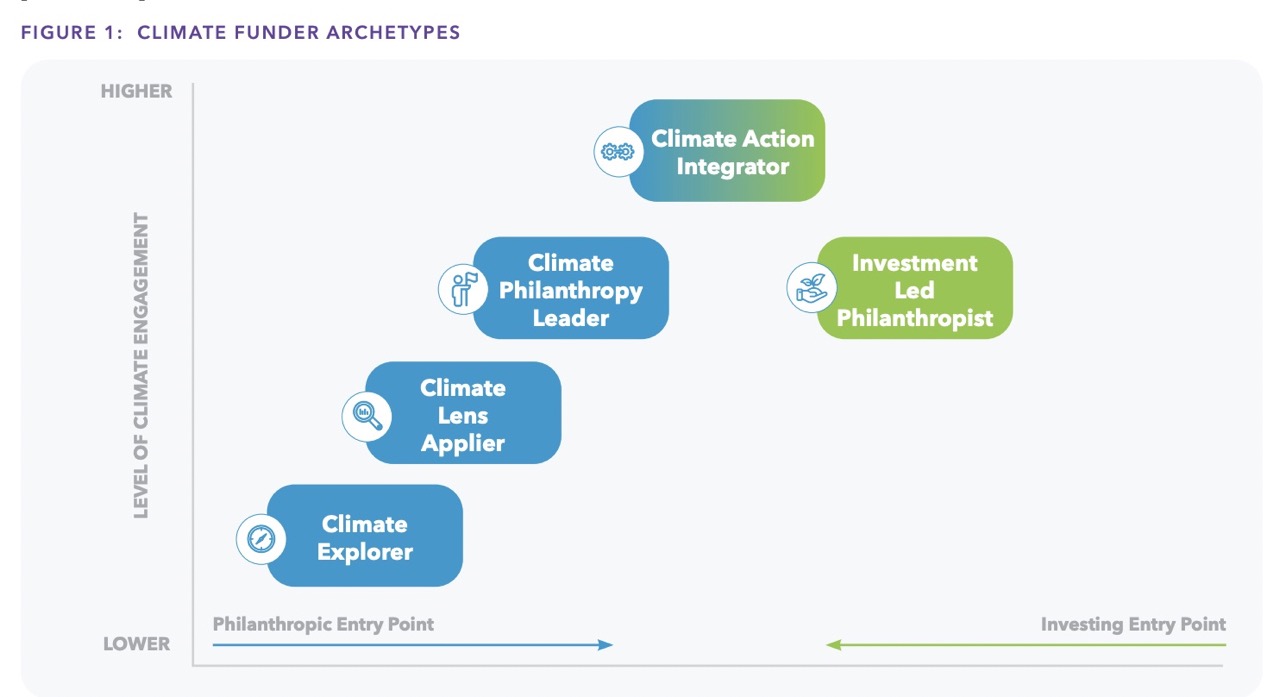 Five distinct climate funder archetypes are identified, accompanied by profiles of actual philanthropic organizations and leaders. These case studies serve as examples of various pathways that funders can explore in their climate journey. The five archetypes are:
1. Climate Explorer
These funders are intrigued by climate change but have not yet substantially engaged in climate philanthropy. They aspire to devise a more strategic approach to the sector, considering traditional philanthropic measures such as grants and program-related investments.
2. Climate Lens Applier
These funders acknowledge the significance of climate change and apply a climate lens to their giving. They consider how climate change will affect the outcomes of their grants and initiatives.
3. Climate Philanthropy Leader
These funders focus heavily on climate change, making it a central component of their philanthropic mission. They actively seek and fund innovative climate solutions.
4. Investment Led Philanthropist
These funders utilize their investment portfolios to advance climate action. They invest in companies and projects that positively impact the environment.
5. Climate Action Integrator
These funders aim to unite different stakeholders in devising collaborative solutions to climate change. They concentrate on establishing partnerships and networks to achieve their objectives.
The report presents guiding principles for climate philanthropy, emphasizing the urgency of taking action now, considering social equity, and collaborating to enhance impact. It also encourages philanthropists to think about climate across their financial lives and highlights the availability of resources to support climate philanthropy.
Climate change is a pressing issue that demands immediate and collective action. As philanthropists and global citizens, we must pool our resources, knowledge, and influence to combat this crisis effectively. By adhering to the guiding principles outlined in the report and learning from the experiences of others in the field, we can make a tangible difference in the fight against climate change.
The time to act is now; our planet and future generations depend on it.
Read Executive Summary
June 3, 2023