Introducing the Climate Finance Tracker
Introducing the Climate Finance Tracker (CFT), an interactive, visual database that is tracking more than $200 billion in capital to more than 6,000 companies and organizations creating climate solutions.
Housed at One Earth and built by Vibrant Data Labs in partnership with Candid, The Cisco Foundation, Crunchbase, The Hopper-Dean Foundation, Impact Alpha, Primer.ai, and Sideporch, the CFT is the largest searchable, open-source visual database of how climate funding flows to organizations and companies on the ground.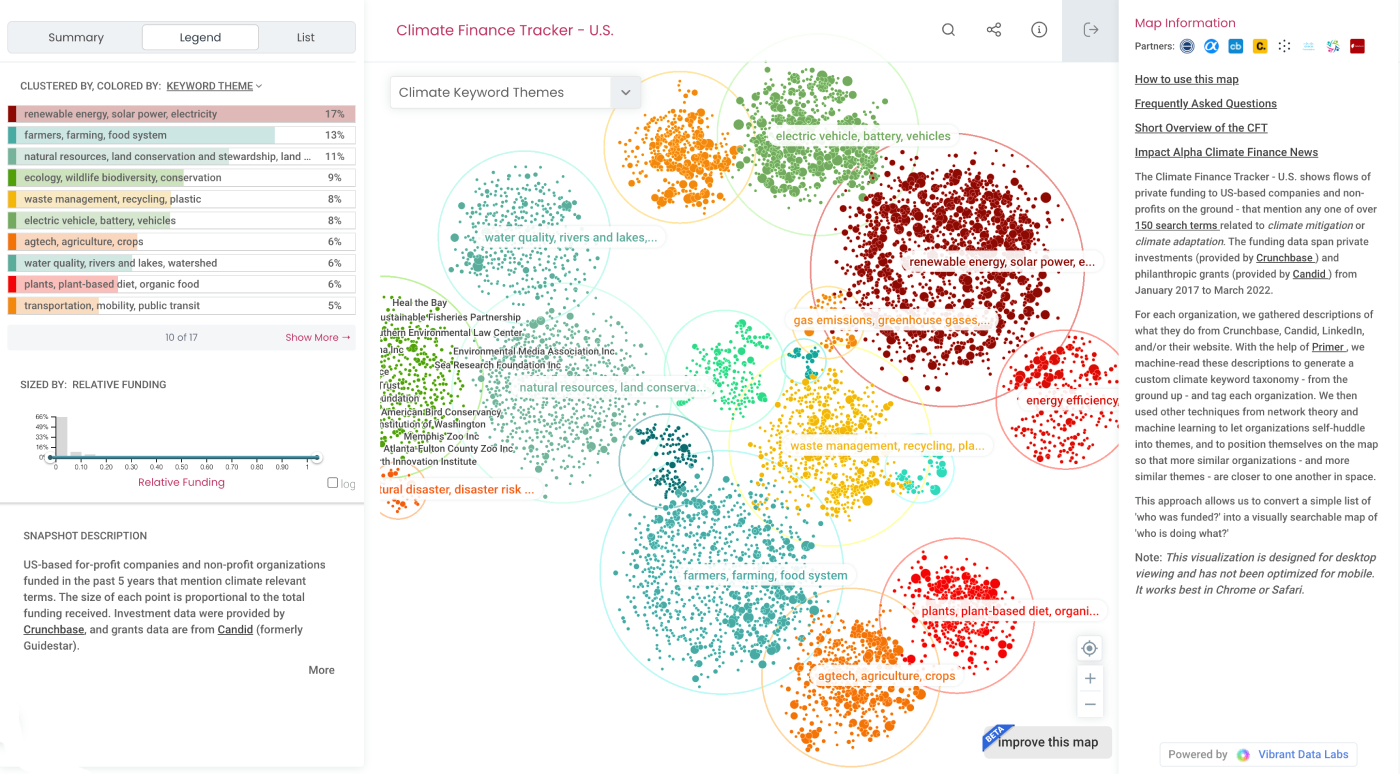 The climate crisis is an "all hands on deck" problem – yet in the world of finance, none of the hands can see what the others are doing. It is extremely difficult for funders to effectively address such a systemic problem without, at minimum, being able to easily see who is doing what and what kind of money is going where.
In the next decade, trillions of dollars in investment/funding decisions will be made for climate mitigation, adaptation, and hybrid infrastructure projects, and to operate in this complex and high-stakes environment, funders need better intel.
The Climate Finance Tracker offers an intelligence product to help funders make more strategic decisions yielding greater collective impact. With data from Crunchbase, Candid, and LinkedIn, the CFT enables funders and 'ecosystem-builders' to explore who is funding what across all climate-relevant sectors, find and convene collaborators, and identify what type of capital could be most effective where.
Follow the coverage on ImpactAlpha for updates on the project.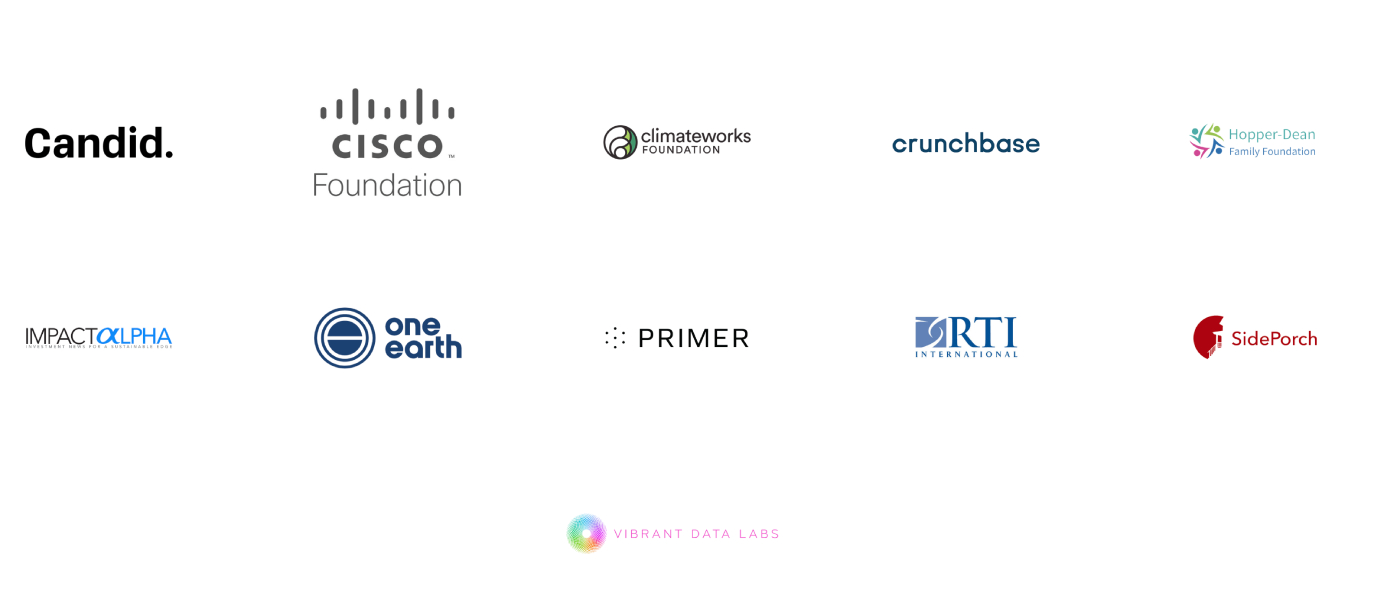 Explore the Climate Finance Tracker
December 1, 2023