One Earth selected as featured charity on Fintech TV
We're excited to announce that One Earth has been designated as the official charity partner for two Fintech TV shows on impact investing hosted by Jeff Gitterman — TheIMPACT and The Great Repricing — which focus on advances in sustainable finance to achieve the UN's Sustainable Development Goals (SDGs).
Broadcast from the floor of the New York Stock Exchange, Fintech TV features internationally diverse voices bringing the latest in finance, blockchain, technology, sustainability, and impact investing. The investors and entrepreneurs in the Fintech network are deploying billions of dollars to advance innovative and sustainable products and solutions in the finance and tech industries.
TheIMPACT program highlights impact investing strategies, companies, and leaders seeking to generate financial returns while creating positive social or environmental change. The Great Repricing focuses explicitly on transforming the economic and investing landscape that is sustainable and helps mitigate the current climate crisis.
Our Deputy Director, Karl Burkart, recently spoke with Jeff Gitterman on The Great Repricing about One Earth's efforts to address the climate crisis. In the conversation, Karl delves into the One Earth Climate Model, which is informing the work of 72 institutional investors with over $11 trillion in assets under management. The model helps investors understand how they can engineer their portfolios to align with the goals of the Paris Climate Agreement.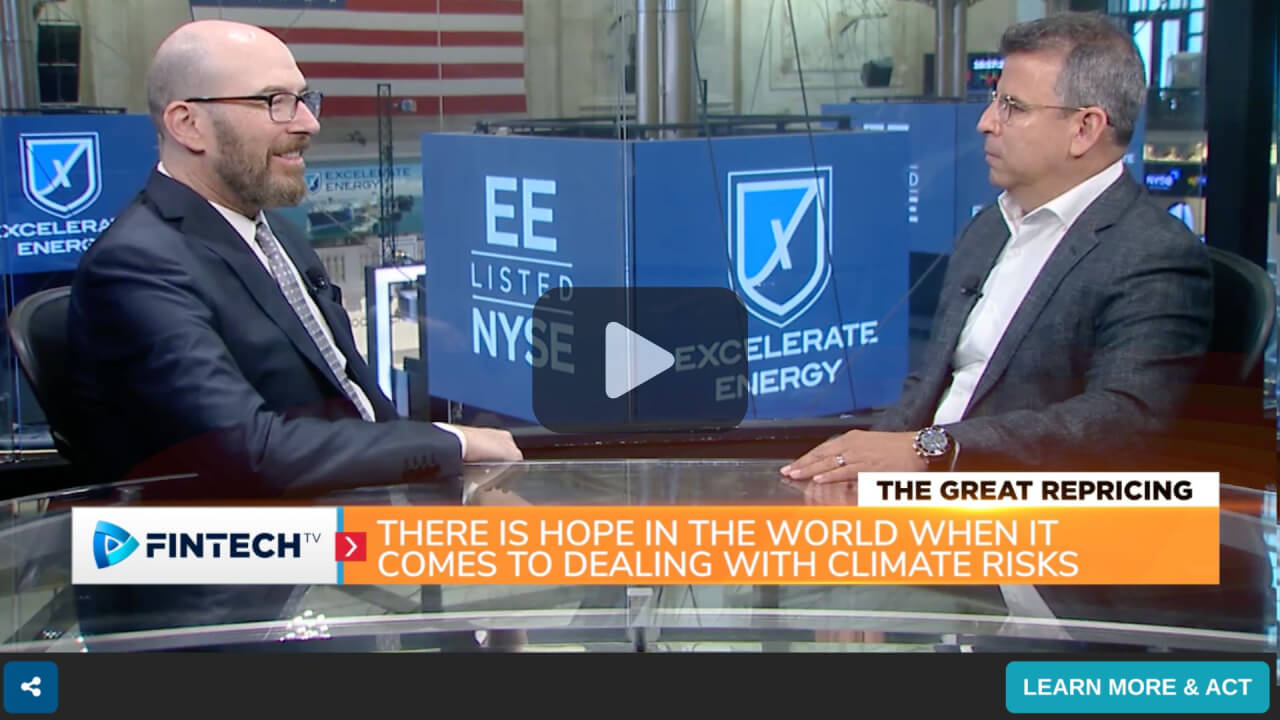 The team behind One Earth has placed over $100 million in philanthropic capital and is well known for their work in advancing climate science, particularly focused on mitigation solutions across three pillars of action – renewable energy, nature conservation, and regenerative agriculture. Their reference model shows we can achieve the ambitious target of limiting global temperature rise to 1.5°C.
One Earth has also opened up their vetting process to share with philanthropic donors at all levels impactful projects around the globe that are implementing climate solutions today – from microgrids in Africa to tech-enabled biodiversity conservation in Latin America to carbon sequestration on farmland in India. Their goal is to rapidly scale philanthropy to catalyze the climate finance needed to cut emissions in half within the next decade.
One Earth is honored to have been chosen as the nonprofit organization featured on these two shows. Philanthro-activists worldwide can get the latest in impact investing news from Fintech TV and also support our work developing groundbreaking science, producing inspiring media, and funding climate solutions around the world.
Explore the Impact Hub
July 29, 2022