Reconnecting the Indigenous Peoples of Central Asia to Preserve their Natural Landscapes and Promote Sustainable Food Systems
Central Asia has about 250 million hectares of pasture, including parts of Russia, Mongolia and China and more than half of Kazakhstan, Uzbekistan, Tajikistan, and Kyrgyzstan where pastoralism is the mainstay of many people. The Indigenous breeds of livestock they steward are especially critical for food security in the harshest of Earth's climates – from the Gobi desert to the icy plains of Buryatia, Siberia. Yet, in recent decades livestock genetic diversity around the world has plummeted.
The Buryats, one of the largest indigenous groups in the Russian Federation, are a Mongolic people hit hard by this genetic erosion. Like their Mongolian neighbors to the south, they too were once nomadic herders, roaming far and free with their hardy native cattle. Milk and meat products were traditional sources of food -- considered not just sustenance, but sacred.
However, decades of Soviet influence have undermined that way of life. A strong government policy focus on high yielding breeds introduced herds of interbred cattle across Buryatia, which require protection from the long, harsh winter, expensive fodder, and medicines. Today, most Buryats have settled in relative poverty, trying to eke out a living from agriculture in a climate that can't sustain it.
The Peace Building Center in Kyrgyzstan, supported by the Agroecology Fund, is working to change that. It has partnered with indigenous groups across the Pamir, Tien-Shan and Sayan Altai, the range that straddles Central Asia, Mongolia and Russia. It seeks to reconnect these people with their natural landscapes and cultures, to promote sustainable food systems, healthy lifestyles and revive the rural economy. To do this, the Center has been working closely with herders, veterinarians, and genetic scientists to restore populations of neglected indigenous livestock, including the hardy Turano-Mongolian Buryat breed.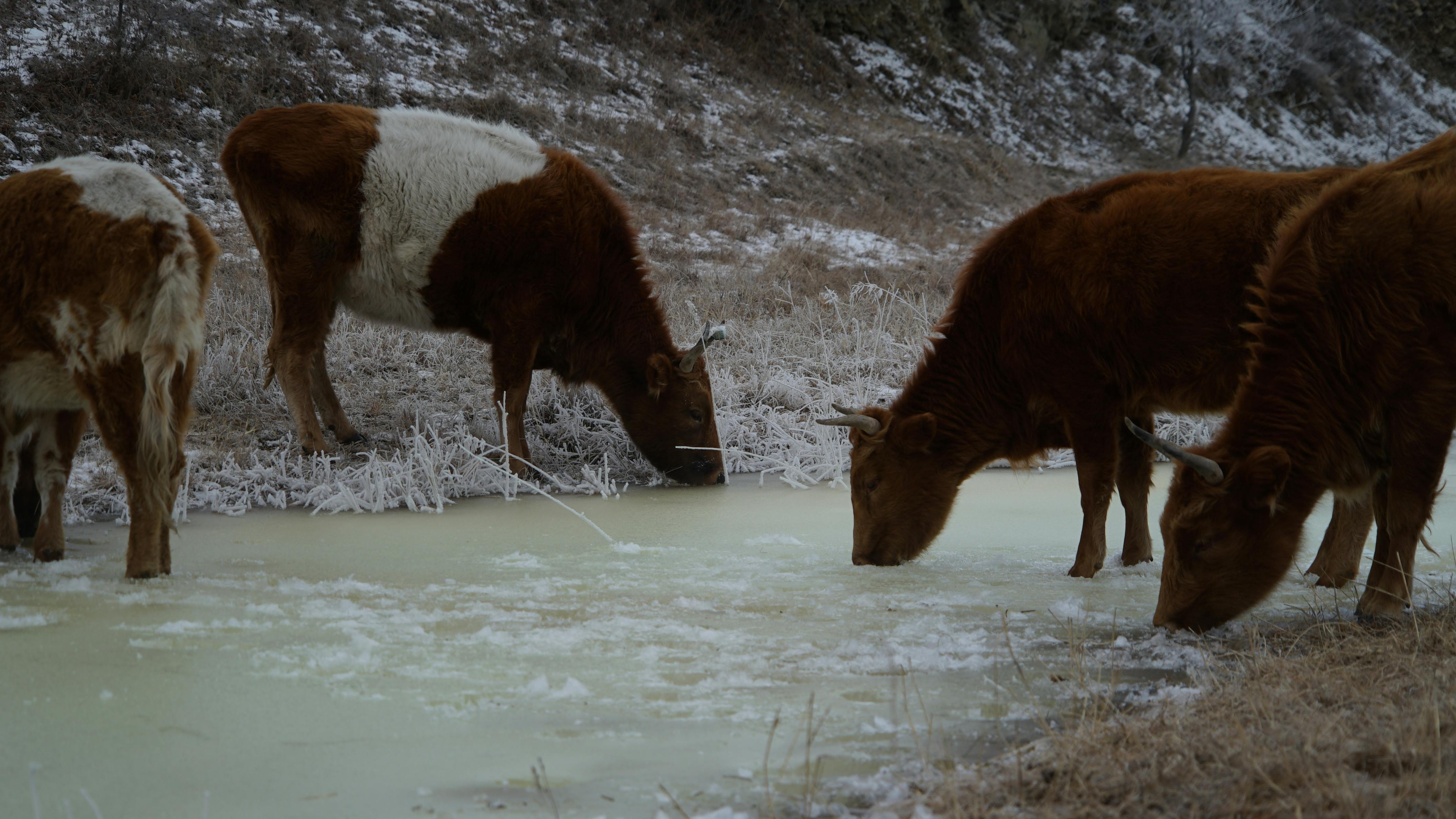 In recent times, locally adapted Buryat cattle had all but disappeared from the landscape. These cattle can subsist on snow-covered grasslands throughout the year – a trait that allowed nomadic traditions to flourish for centuries. Although they don't provide as much meat and milk as European breeds, they are able to thrive in these harsh conditions – which the Buryat people now see is more important, especially since climate change is expected to exacerbate these extremes.
"Revival of the indigenous herds can bring back lost dignity and prosperity to nomadic peoples as it allows nomads to enhance their natural and eternal connections between human beings and nature," says Indira Raimberdieva, director, Peace Building Center.
As part of the Altyn Tuyak (Golden Hoof) collaboration, the Agroecology Fund supported a learning exchange between Buryat herders and their Mongolian counterparts, not too far from Ulaanbaatar, in 2019. In Mongolia, nomadic traditions still thrive, and the Siberians came away with the knowledge and renewed conviction they need to restore their traditions, health and culture.
The Fund supports the Peace Building Center's efforts to bolster a robust and ongoing farmer-scientist exchange. Till date, the group's breeding and research activities have helped isolate and revive the Buryat cattle's original genetic traits. The results of genome-wide genotyping on the Buryat cow were recently published in the journal Heredity, and the findings were publicized through a media campaign that aired on Russian public television in 2018. The scientific research was also presented at various indigenous forums.
For now, the future for the Buryat cow is looking brighter. Reared by around 30 families, the herd of pure-breed indigenous livestock is 300-strong, and as it grows, it encourages the community that their old way of life is within reach. PBC is now expanding its efforts to revive the population of the indigenous Kyrgyz horse.
Respecting these communities and their practices helps us all. A recent report by the Intergovernmental Panel on Climate Change emphasizes that improved landscape stewardship (of the sort practiced by the nomadic pastoralists in Central Asia) is fundamental to cool the planet. When Buryat bovines and Kyrgyz horses are thriving once again, strengthening genetic biodiversity, agroecological herding practices across Central Asia, and territorial integrity, it will be a sure sign that we are a step closer to a healthier, more resilient future.
​If you are interested in supporting this project ​please use the form to the right to submit an inquiry.