Global Catholic Climate Movement | Laudato Si Program
Global Catholic Climate Movement (GCCM) activates the world's 1.2 billion Catholics to tackle the climate crisis. One in seven people on Earth is Catholic, and the Church stands on a solid foundation of teaching about environmental protection. Inspired by the clear vision in Pope Francis' encyclical on creation care, Laudato Si', GCCM turns the Church's teaching into action.GCCM drives action in three strategic areas: developing eco-spirituality, improving sustainability, mobilizing Catholics worldwide to take action, and advocating for a rapid transition to a clean energy economy. The support of One Earth has enabled GCCM to launch its youth movement, its Catholic Carbon Footprint Program (i.e. its Sustainability Program), and has allowed GCCM to serve its global network of 1,300+ Laudato Si' Animators (community leaders) and it's 900+ Member Organizations (Catholic organizations) across 90 countries. Thanks to One Earth, GCCM has been able to accomplish the following: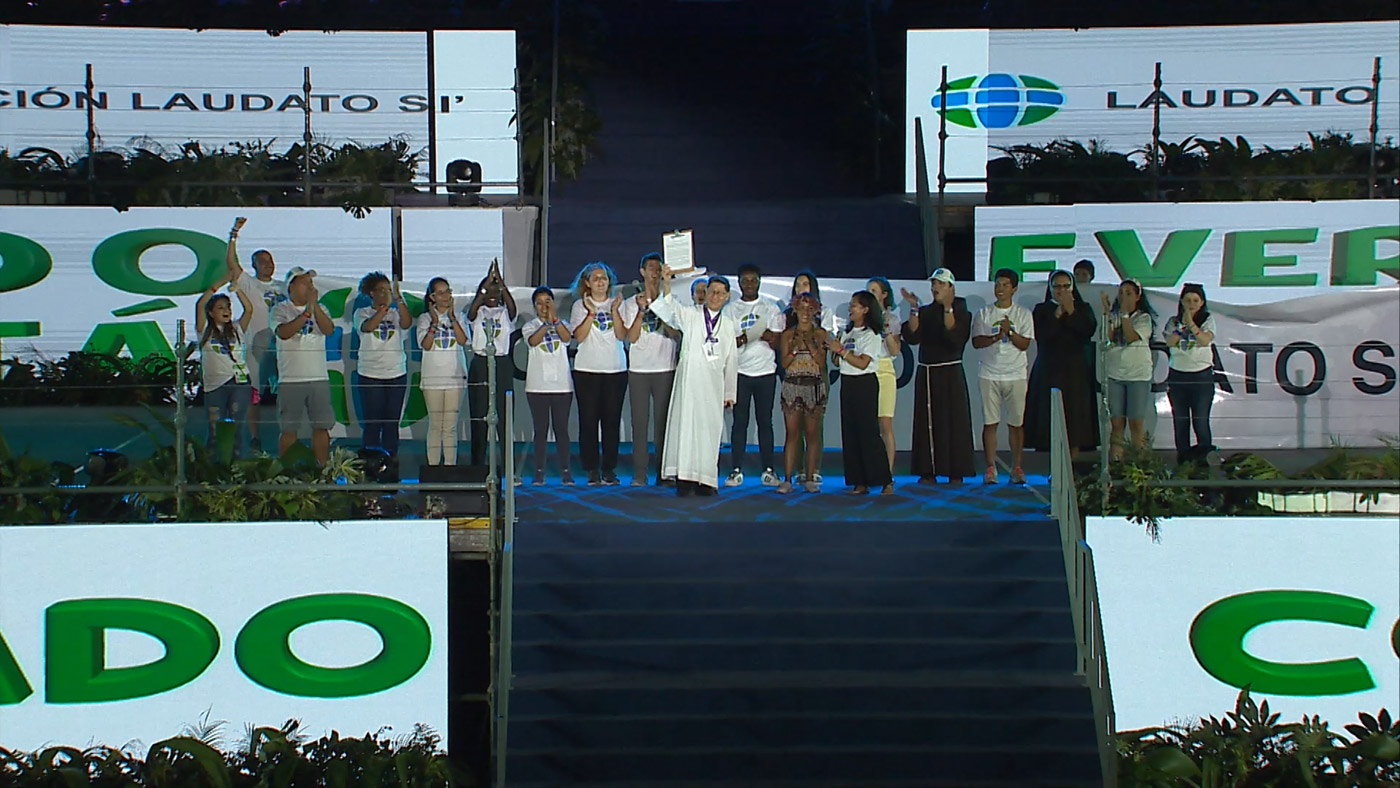 GCCM's Laudato Si Generation (youth movement) GCCM launched its Laudato Si' Generation initiative targeting youth (ages 15 to 30) to take action and demand action from older generations as well as bishops and Church leaders to accelerate the implementation of Laudato Si. The Laudato Si' Generation Manifesto, which was drafted in partnership with the Dicastery for Integral Human Development and the Dicastery for Laity and was presented in a joint press conference, calls on political leaders and Church institutions to take seriously and urgently the warnings of the scientific community. More information about GCCM's Laudato Si' Generation program is available here.
Meeting between Pope Francis and Greta Thunberg GCCM facilitated the meeting between Pope Francis and Greta Thunberg. While visiting Rome, Greta filmed a short video encouraging viewers, especially GCCM's network, to participate in the Climate Strikes. GCCM used this video and the momentum from GCCM's launch to organize strikes worldwide on 15 of March and 24 of May. GCCM is preparing for the 20 to 27 of September strikes.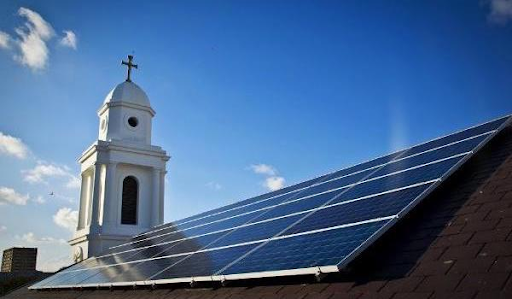 Catholic Carbon Footprint Program (formerly known as 'Laudato Si' Tracker') The Catholic Carbon Footprint Program, a partnership between Global Catholic Climate Movement (GCCM), World Resources Institute (WRI) and the Dicastery for Integral Human Development, with technical support from the University of Dayton and other leading universities, will empower Catholic institutions to 'green' their physical and financial assets, committing to achieve carbon neutrality by 2030 with full implementation from institutions by 2040 at the very latest.
This collaborative effort will allow GCCM to identify the Church's current greenhouse gas contributions, possibilities for removing carbon from the atmosphere, and the most impactful contributions the Church can make in these regards. The program will offer Catholic institutions a comprehensive framework in order to adequately support the program's implementation.