Avaaz: 50 Days to Finance Nature
With less than fifty days until the beginning of the UN Convention on Biological Diversity Conference of the Parties (COP) 15, Avaaz warns that the two key financial leaders who could influence the negotiations are not doing enough.
Calling the recent Annual Meetings of the International Monetary Fund (IMF) and World Bank "very disappointing" in regards to establishing a plan to increase financial flows towards biodiversity before COP15, Avaaz has proposed three key actions to help leaders of the Bretton Woods institutions remain relevant as we approach the December biodiversity conference in Montreal.
They must show up in Montreal to go further than the "intellectual contribution" the IMF's Managing Director Kristalina Georgieva has promised. Actual leadership must be present to give a signal that biodiversity loss is an urgent and systemic issue and act as a broker between blocs of countries;
They must propose solutions utilizing their expertise in digital tools and ability to promote the elimination of subsidies and tactical solutions such as Debt-for-Nature swaps. The IMF and World Bank are behind in financing biodiversity in comparison to countries and need to catch up; and
Their leadership must make commitments to financing and protecting biodiversity. Countries like Argentina have major ecological contributions to make to the world but are hindered in doing so through the repayment of debt to the IMF and other such organizations. Many other high-biodiversity countries are also indebted states, and the value of biodiversity needs to be weighed against debt.
In two reports launched during the Annual Meetings, Avaaz partnered with economists, political scientists, and biodiversity experts to look at the economics of biodiversity and tactical solutions to respond to the current economic and ecological emergency.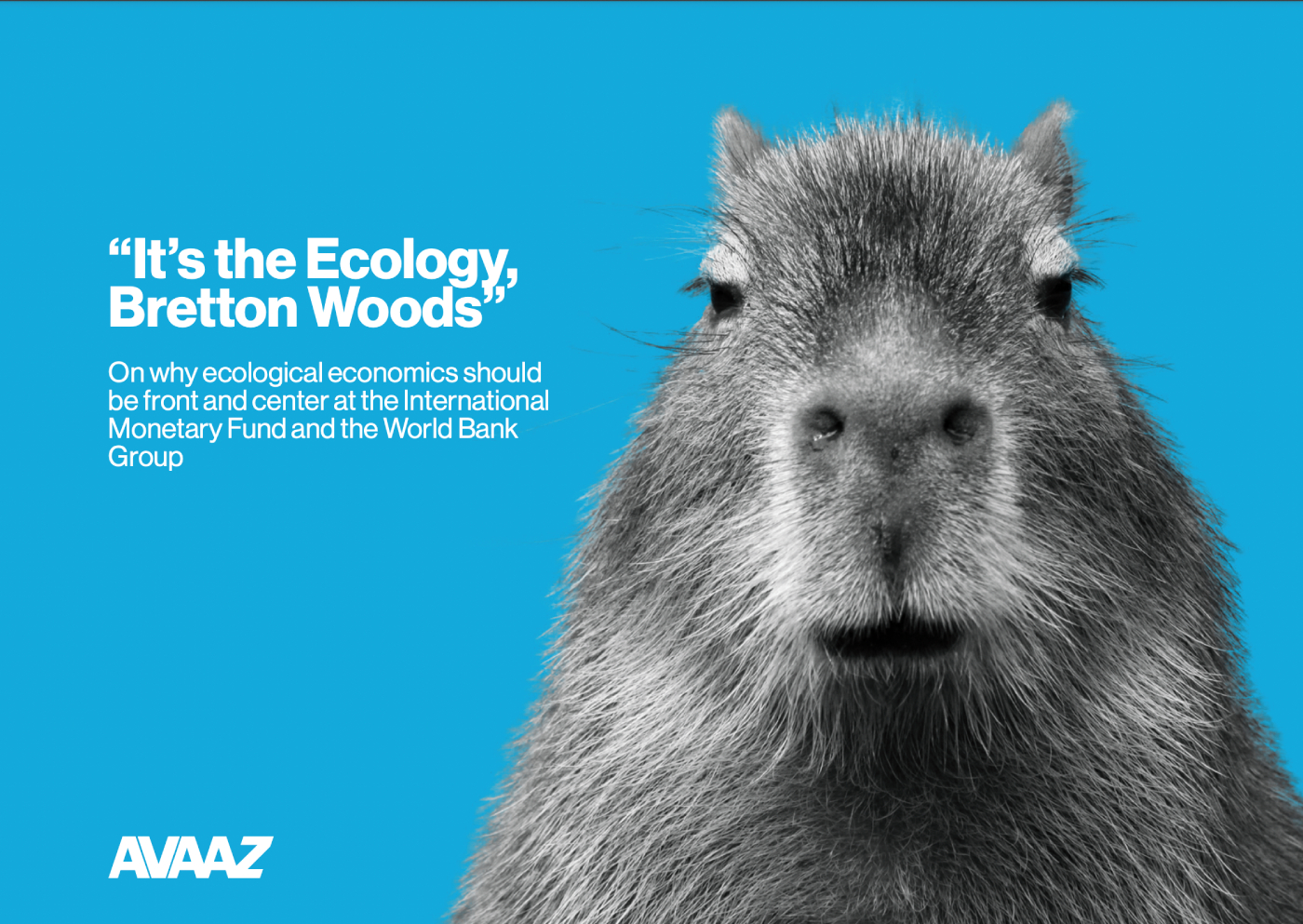 The first report, It's the Ecology, Bretton Woods, focuses on why ecological economics should be front and center at the International Monetary Fund and the World Bank Group. Written by a group of economists, political scientists, and biodiversity experts, the report is based on a comprehensive review of the literature on the economics of biodiversity.
It presents an actionable case for a sustainable, equitable global economy that values biodiversity and ensures a healthy future for all of us.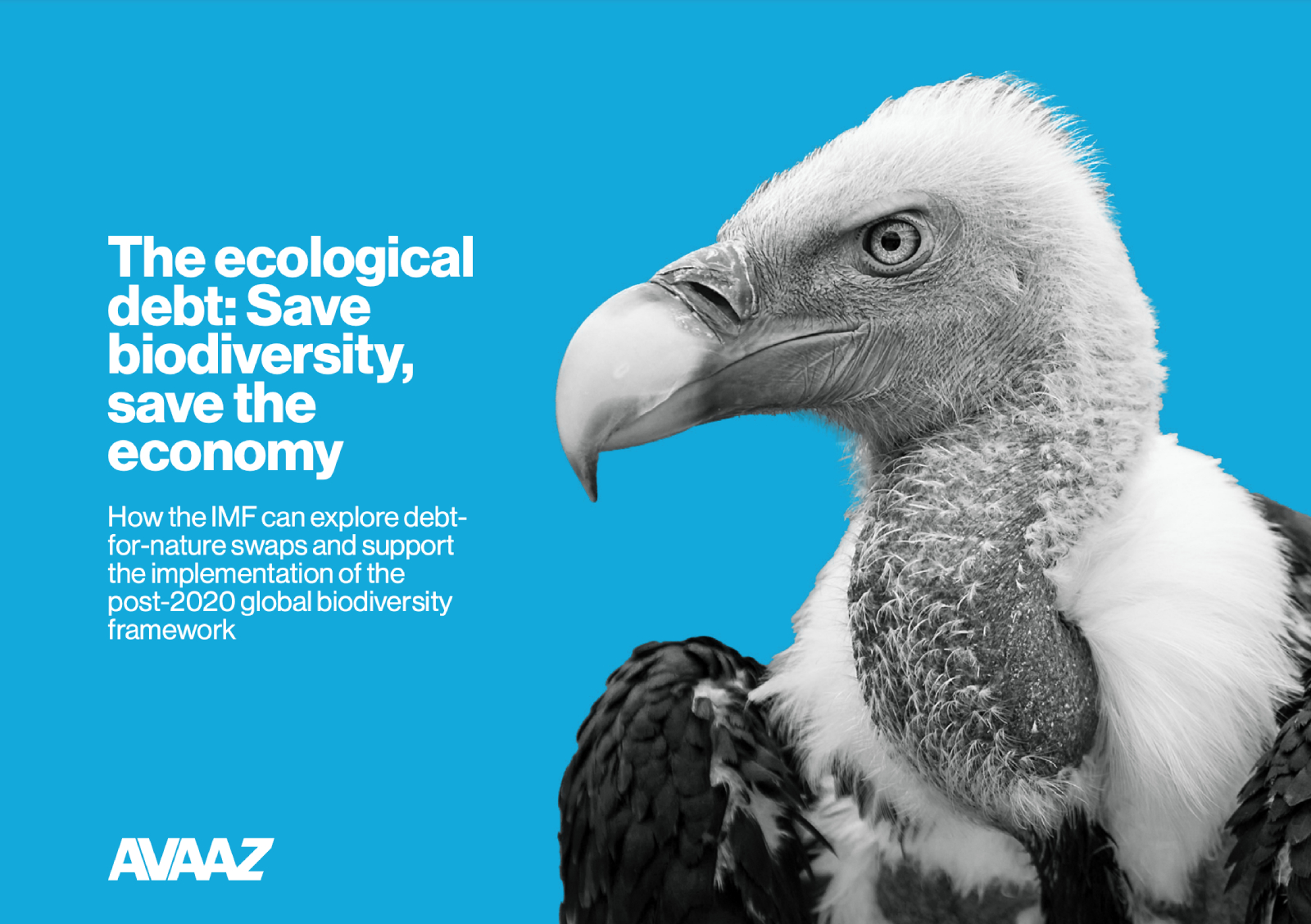 The second report is entitled The Ecological Debt: Save Biodiversity to Save the Economy. Rooted in a wider framework of debt justice and looking for tactical solutions to respond to the current economic and ecological emergency, the report describes how the IMF can explore Debt-for-Nature swaps and support the implementation of the post-2020 global biodiversity framework.
We have lost 69% of all species' populations in the past fifty years, and it is estimated that the world needs to be spending at least $100 billion per year to scale biodiversity conservation to reverse the extinction crisis.
October 24, 2022