Climate Hero: Josh Whiton
A natural-born problem solver, Josh Whiton has dedicated his life to creating solutions for the most critical issues affecting our planet. From getting commuters out of cars and onto public transit to creating the first urban farm in the southeastern United States, improving lives is at the core of his work. Whiton's latest venture, MakeSoil, encourages people to participate in community regenerative agriculture through composting.
From a young age, Whiton was enamored with both nature and technology. Growing up in a northeastern rust-belt town without much money, the outdoors provided a thrilling playground as "turning over a rotting log or paving stone," one could "find countless creatures to marvel at" and observe. There were also broken electronics that couldn't come back to life but could be tinkered with and studied.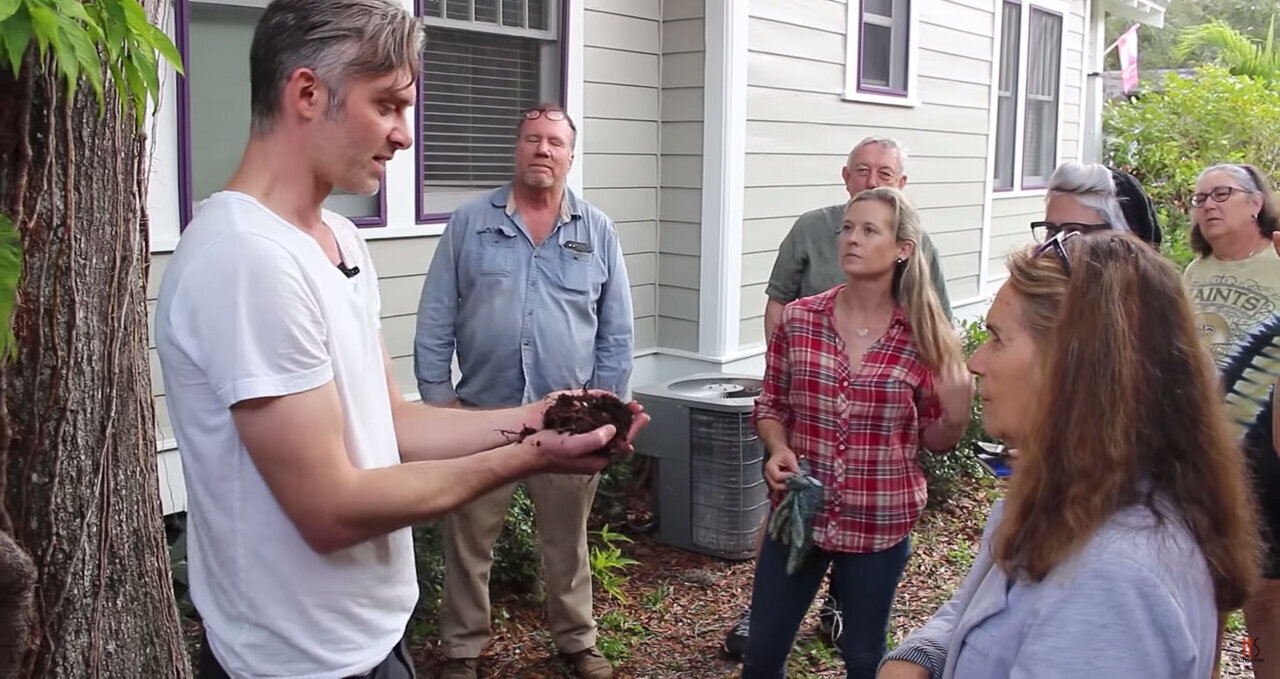 The urban gardener
After graduating from North Carolina State University in Computer Science, Whiton's apartment began to impress his friends. Instead of typical house plants, his window sills were full of tomatoes and cucumbers, even in the dead of winter. Wanting to share his food-systems research and experience with others, he began a community garden which became a major hit.
Further longing to take it to the next step, Whiton began traveling the country, visiting other community gardens and urban farms. Unlike a community garden, which is primarily volunteer-based, Whiton felt urban farms were an "important societal experiment" as they began to address the interconnected issues of food security, sustainable living, economics, and livelihoods.
Co-founding the first urban farm in the southeastern United States, Raleigh City Farms helps tens of thousands of people receive nutritious produce and participate in food production each year. Still in operation today, the urban farm educates the community in growing healthy, hyper-local crops.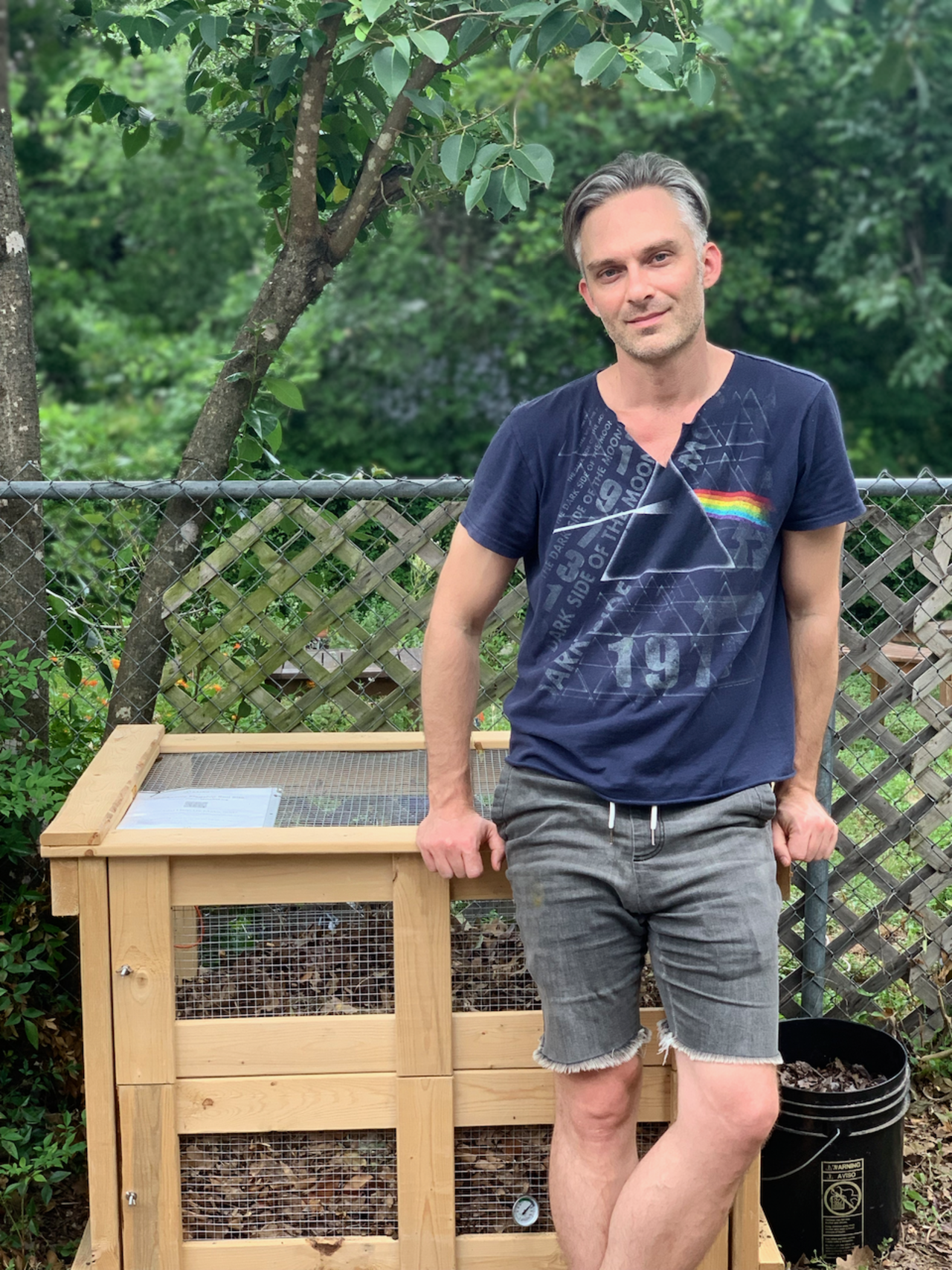 Transforming transportation
At the same time, Whiton was also running two tech startups, The Electric Vehicle Experience (EVXP) and TransLoc. EVXP was the world's first electric vehicle rental car company, allowing travelers to experience the "otherwise unattainable Tesla Roadster" and gaining the public's trust of electric cars.
TransLoc was one of the first real-time GPS and mobile web applications in the automotive space. It reduced the carbon footprint of millions by applying cutting-edge technology to the world's public transport systems. For this work, Whiton was named a Champion of Change by President Obama, and Fast Company named the startup one of the most innovative.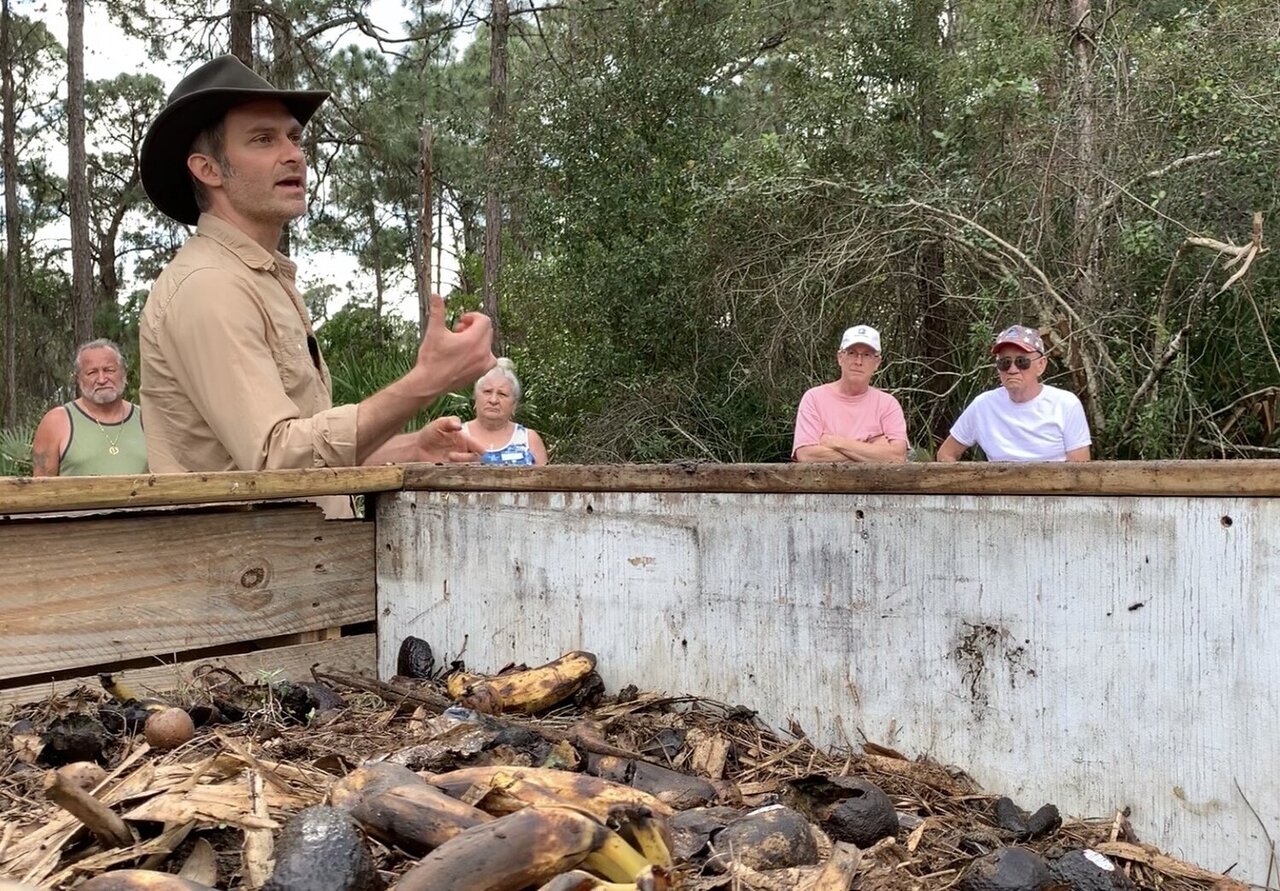 Composting for all
After TransLoc was acquired by the Ford Motor Company, Whiton found himself with some capital and the urge to find his next global contribution. What had initially inspired him to grow his apartment garden called him again. A few family members were sick with chronic diseases, and the source seemed to be an unhealthy food system that wasn't good for people or the planet.
Not only was the food itself unsound, but also how it was grown. Whiton recalls the first time he walked down a fertilizer aisle at a hardware store and how it smelled like chemicals, not to mention the rows of plastic bottles. That's when he discovered composting.
In the US, 95% of organic waste ends up in landfills: banana peels, apple cores, coffee grounds, and even dirty napkins. Whiton learned that all this so-called "trash" could "miraculously turn back into dark, black, living soil to feed the garden."
So, he built a compost bin, went door to door to neighbors, and asked them to put their organic waste in his compost bin instead of the trash. To his amazement, within a few weeks, there were over a dozen neighbors routinely bringing their food scraps.
Whiton decided to scale the project and knew with the right technology in place, it could become a global movement. MakeSoil was born.
Participants or those who want to learn more can go to MakeSoil.org to find soil sites in their neighborhood where they can dispose of organic waste. There are currently around 800 soil sites in 50+ countries, and the movement is growing by the day.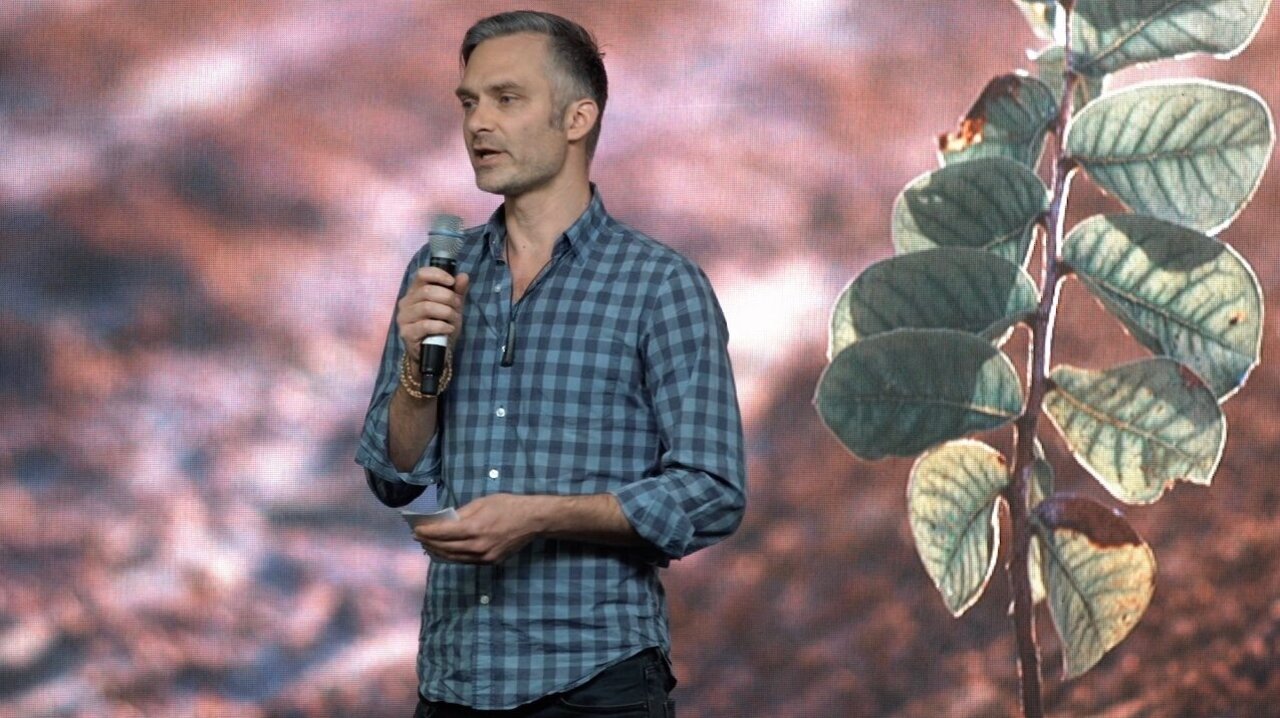 Healing the planet and people
MakeSoil is a community solution for climate change as it prevents greenhouse gas emissions that would otherwise be released from landfills. It is the very definition of regenerative agriculture, placing food back into the earth to create improved soils and more nutritious food. Furthermore, it brings people together and educates them about how the planet works.
The most common misconception about composting is that people assume the process smells terrible. Whiton assures us that if one is doing it right, it doesn't. It's a recipe that's easy and "fun to master."
Success for MakeSoil in Whiton's eyes is "no organic matter going to landfills anywhere, ever again." That humans become conscious of the value of organic matter as a source of energy, nutrients, and life. Composting should no longer be considered a niche hobby but an essential food practice.
Funding is needed for this to happen, the non-profit aims to raise and deploy nine million dollars over the next three years. Philanthroactivism of this nature can vastly improve our current food system, which needs a major overhaul if humanity is to solve the climate crisis.
For his work in MakeSoil, Whiton was named an Edmund Hillary Fellow and granted a Global Impact Visa by the New Zealand Government. He continues to spread awareness about what people perceive as trash and help them instead realize how it could be the treasure that saves our planet.
May 16, 2022