Each week One Earth is proud to feature an environmental activist and hero from around the globe who is working to create a world where humanity and nature can thrive together.
In the heart of Los Angeles, amidst the concrete jungle, a solitary mountain lion named P-22 became a local star in a city known for celebrities. Sightings would excite residents living near Griffith Park, and as time passed, more would gain compassion for this big cat trapped in the urban sprawl.
So much so that P-22's life has led to the creation of the world's largest wildlife overpass. A testament to the power of nature's resilience and the extraordinary impact one animal can have on the world.
A mountain lion's lonely struggle
P-22's presence was first documented in early 2012 by a camera trap set up by the Griffith Park Connectivity Study. Shortly after, the National Park Service captured and outfitted him with a GPS radio collar.
At the time, he was estimated to be about one and a half years old and weighed 90 pounds. For more than a decade, he lived in a territory of a mere eight square miles, which is in stark contrast to the average male mountain lion's domain, which spans a vast 150 square miles.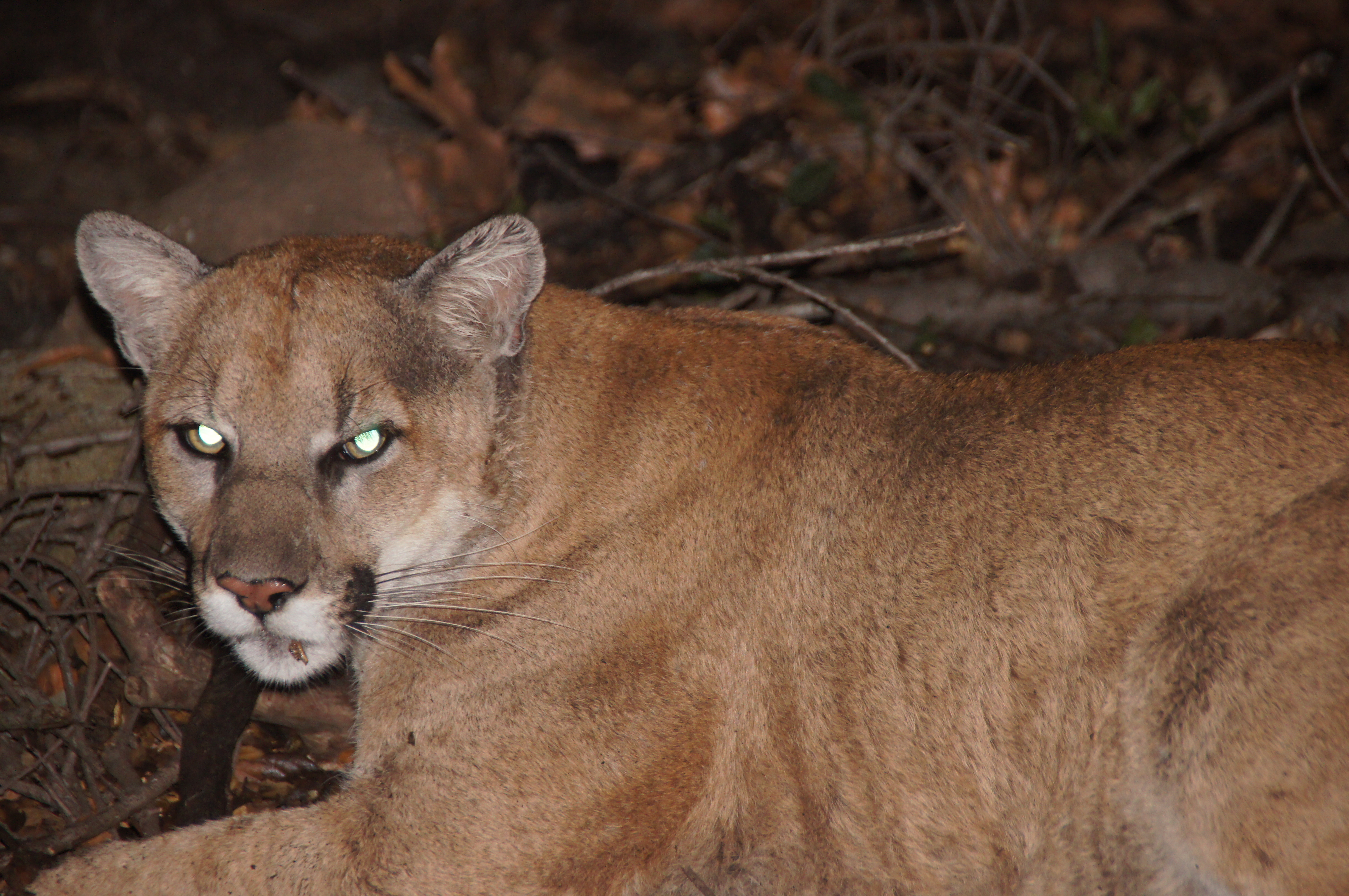 A symbol of coexistence
Despite being a predator, P-22 became an unexpected hero. Rather than being feared, he was embraced by Angelenos, who saw him as a neighbor. Sharing pictures of him among friends and on social media, his presence was a source of wonder and awe, and the city celebrated him as a symbol of coexistence.
Mobilizing for P-22 and other wildlife
As P-22's popularity soared, people were inspired to take action to help him and other animals in his predicament. The idea of a wildlife overpass to facilitate safe animal passage over the bustling six-lane 101 Freeway gained traction, but funding remained a significant obstacle. Beth Pratt, the California Director of the National Wildlife Federation, ventured into the affluent mansions of Bel Air to gather support.
In a heartwarming display of generosity, donations flowed in from notable figures like Leonardo DiCaprio, Rainn Wilson, Barbra Streisand, and David Crosby. The cause also garnered support from the residents of Watts, who viewed P-22 as a "social justice hero." Those living there had also experienced injustice brought about by the construction of freeways that disrupted communities.
Bridging the divide
This monumental project demonstrates the power of collaboration between the public and private sectors. Spearheaded by the National Wildlife Federation in partnership with California's transportation department, private donations made this $100 million endeavor possible, including a pivotal $26 million contribution from philanthropist Wallis Annenberg. It is an effort that transcends boundaries, uniting communities of all backgrounds.
The Wallis Annenberg Wildlife Overpass, set to open in 2025, will witness an astounding 300,000 to 400,000 cars passing beneath it daily. This overpass is more than just a bridge; it is a lifeline for wildlife.
Carefully designed sound walls, lush plantings, and tall trees will help shield animals from the loud noise of the freeway. Bright lights, often a deterrent to wildlife, are being countered with innovative light barriers.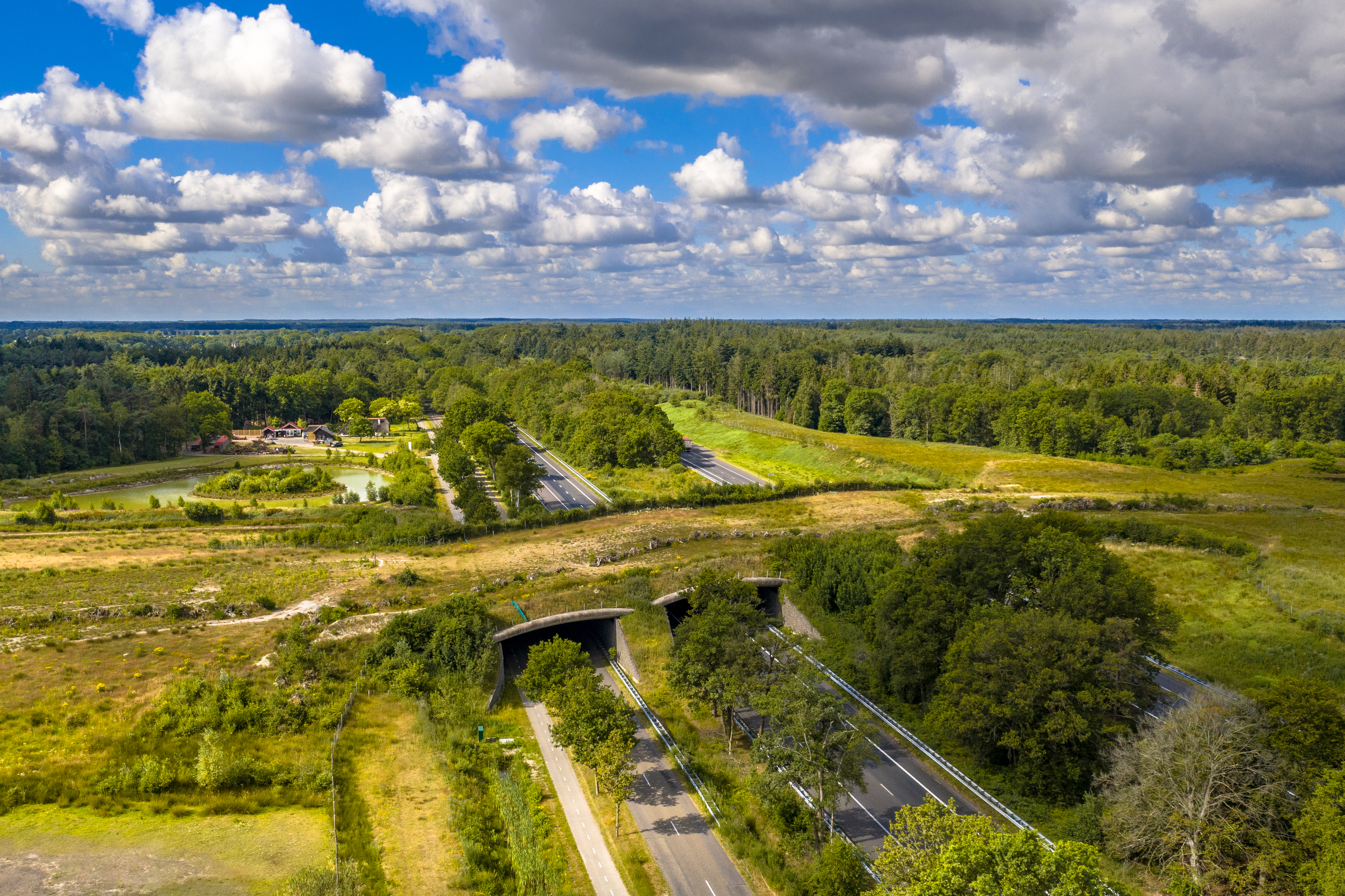 A proven way to protect biodiversity and people
The concept of wildlife overpasses is not new; it has been a successful conservation strategy in various parts of the world, including Europe and Australia. These overpasses have provided safe passages for a wide range of species, from koalas to grizzly bears, reducing the devastating impact of road accidents on wildlife.
Every year, one to two million large animals are tragically killed on US roads in vehicle accidents, resulting in 200 human fatalities and more than 26,000 injuries nationwide. Wildlife overpasses save lives, create jobs, and enhance safety throughout our shared ecosystem.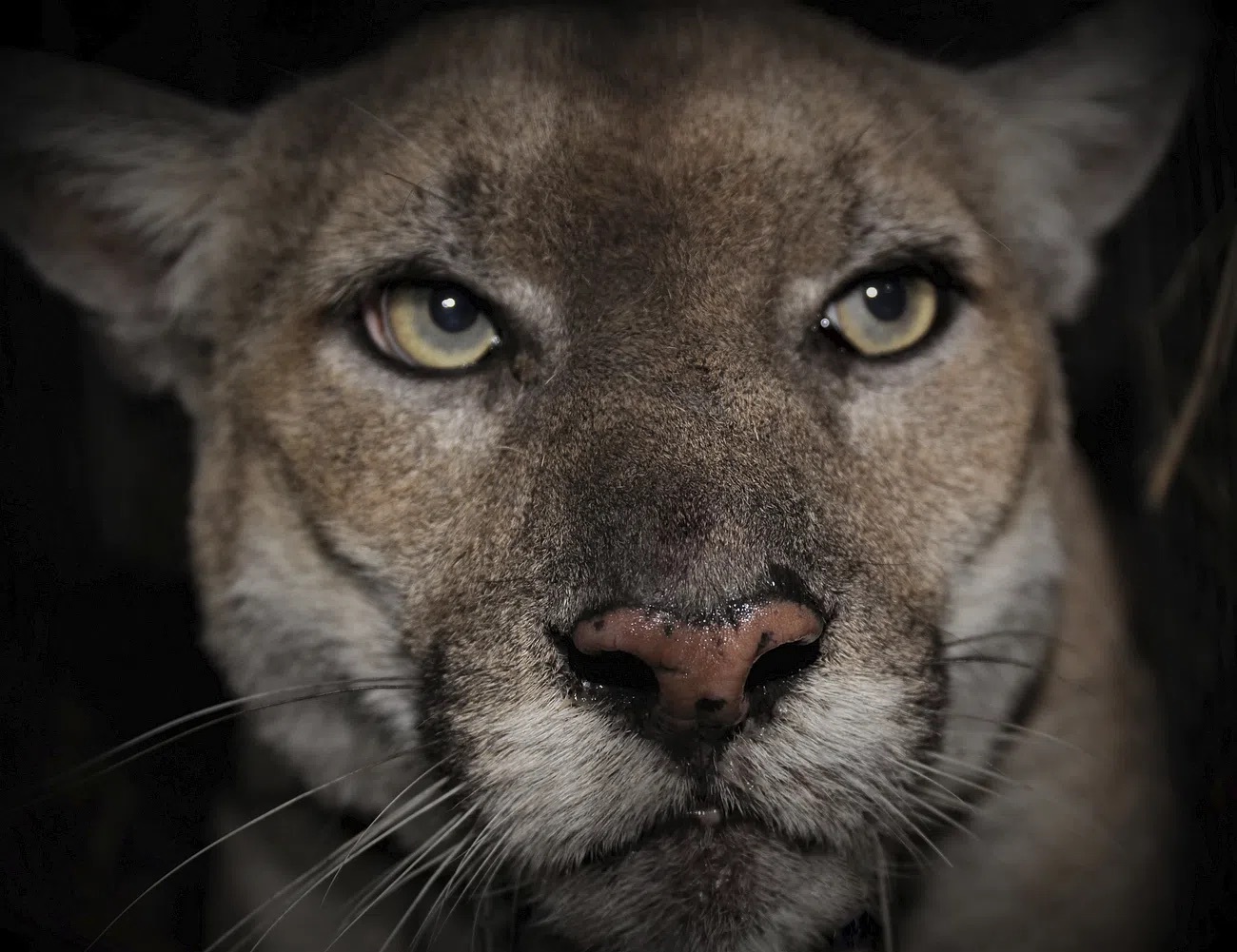 P-22's lasting legacy
This bridge is not just a crossing for animals but a sanctuary for an entire ecosystem. Native, fire-resistant plants will blanket the overpass while invasive species are removed. Restoring the surrounding landscape will reduce fire risks, addressing a pressing issue in California.
The Wallis Annenberg Wildlife Overpass reminds us that solutions to some of our most pressing environmental challenges are within reach, waiting for the support and funding to make them a reality.
It also is P-22's lasting legacy, extending beyond preserving the lives of mountain lions and other wildlife in the region, a symbol of hope that exemplifies what we can achieve when we come together to protect our planet and its magnificent creatures.
October 24, 2023