Climate Hero: Rocky Sanchez Tirona
Living in the Philippines, Rocky Sanchez Tirona grew up surrounded by the ocean. This love of a childhood spent at the beach grew into a career protecting and restoring coastal habitats and biodiversity through community-engaged conservation.
Life on the water
As soon as Tirona had the means, she cultivated her hobbies to spend time on the water, everything from scuba diving, kayaking, and even windsurfing. Working as a Creative Director in an advertising agency, her favorite projects were those related to the environment and social issues, not companies.
One particularly long work meeting about dandruff threw Tirona over the edge, and she spoke to her boss about focusing on accounts that felt more personally meaningful to her. Rare, an international conservation organization, was one of her clients. After seeing how social marketing was central to its strategy to communicate and educate communities and the public, Tirona asked if she could join the team.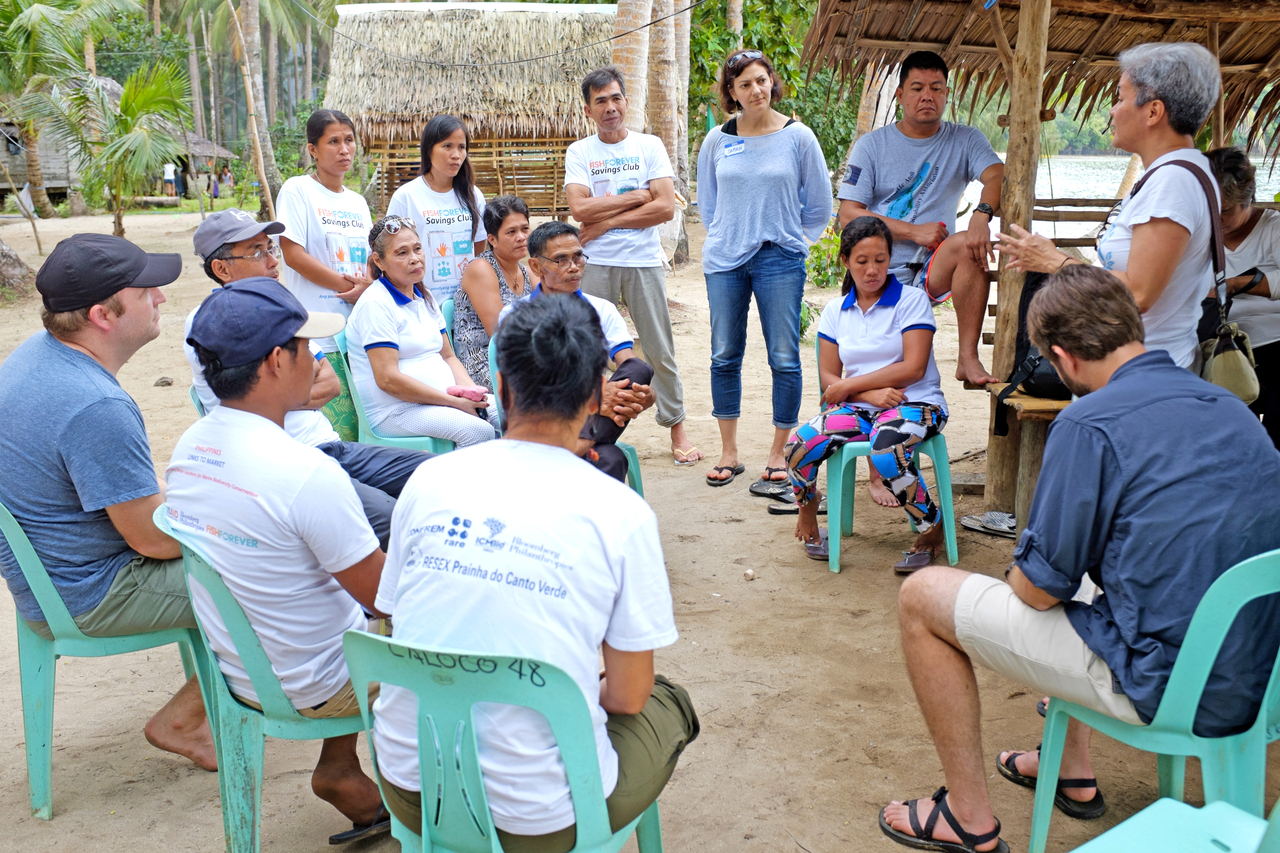 Leading Fish Forever
While having to learn fisheries science on the job, Tirona excelled in her position with her creative and strategic planning background and people skills. She served as Vice President of Rare's Philippines country team for nearly a decade before taking over as the head of the global Fish Forever program, overseeing work to establish local management of coastal resources in 1,100 communities across eight countries.
Fish Forever focuses on territorial waters. Only making up about 6% of the world's oceans, and often stretching up to 12 nautical miles from shore, "these regions support 3.5 times more biodiversity than the waters in the Exclusive Economic Zone (the ocean that extends as far as 200 miles from shore). In the tropics, it's five times higher." Each community Fish Forever works with focuses on identifying and protecting priority habitats and species in that area.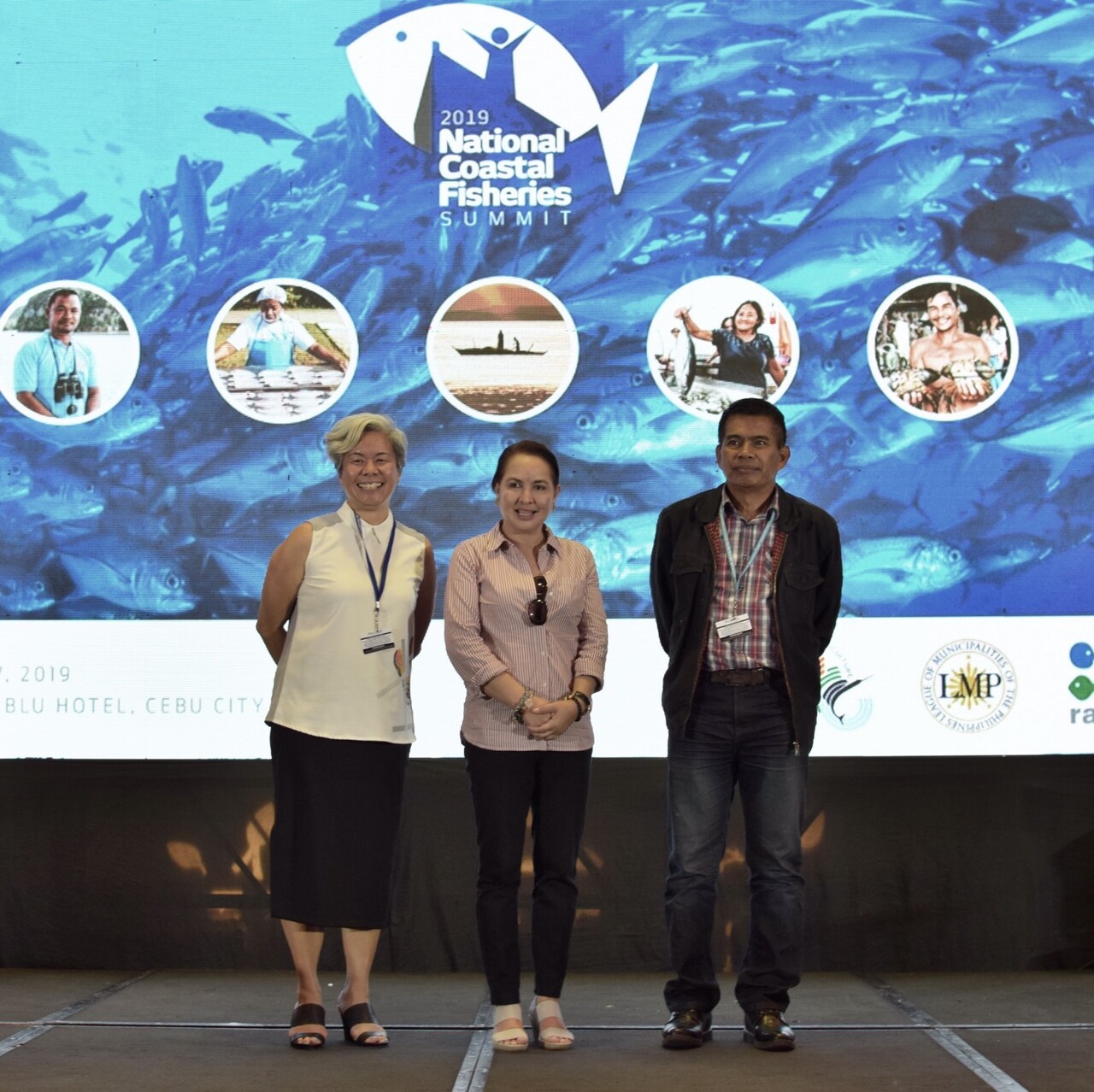 Why community-centered conservation works
At each project location, Tirona and the Fish Forever team work with local partners to create what they call Managed Access with Reserve areas. In the reserves, habitats, fish, and marine populations can recover with no interference from humans. While in the managed access areas, local fishers are permitted to fish for livelihoods and food in accordance with rules they have a hand in establishing.
"We strongly believe that community-based management is the only way you can successfully restore the health of coastal waters (the area 0-12 nautical miles from shore)."
When communities are involved in the process and decision making of conservation, they have the incentive to protect and manage the waters as they benefit from preserving and witnessing the results. Tirona enjoys hearing fishers talk about catching more fish after implementing the program.
Fish Forever also collaborates with local governments and partners to train leaders to engage the community, collect data, facilitate agreement on rules and management plans, and ensure those plans are carried out. The goal is to scale the approach across larger areas, working with sub-regional and national bodies of government, and incorporate other non-governmental organizations and academic institutions into their work.
A common misconception about Tirona's work is that protection and sustainable management of resources is all sacrifice. She says that while it's true that there will need to be areas that are off-limits to fishing and that fishers may need to reduce or change their fishing gear, there are ways that the community can work towards their goals in a way that is feasible for them. She believes that because fishers set the rules themselves, they are more prepared to wait for the returns. Even as the changes occur gradually, they can see the effects of improved ecosystems directly. It echoes the revolution needed worldwide to mitigate the climate crisis.
What inspires Tirona is when community members see results "like a mom who receives her savings club payout for the first time and decides to put up a little food business," she says. "It's when a Marine Protected Area management committee sees the results of the ecological survey that says the fish population has increased."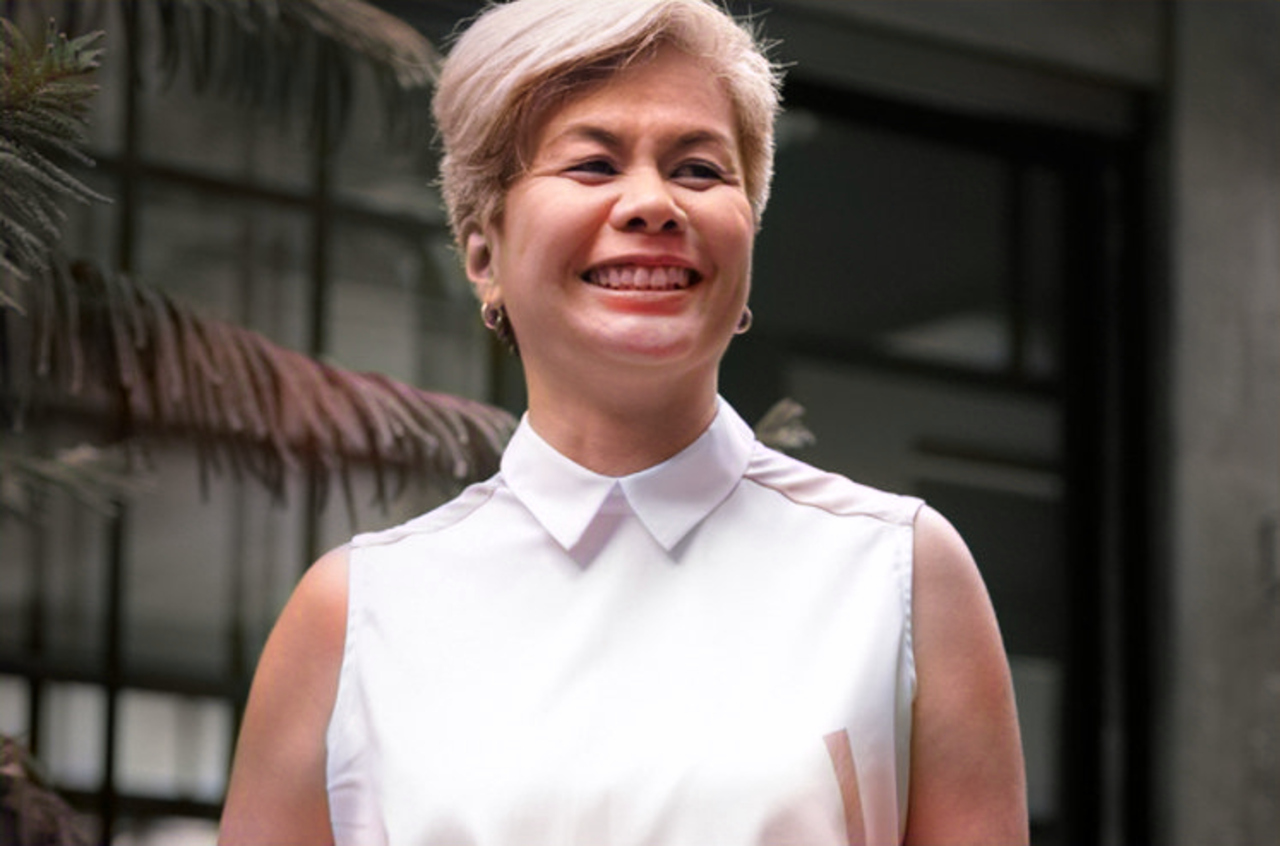 Combining tech and like-minded organizations
Currently, the Fish Forever team is working on measuring impact and exploring projects like weather-based insurance for fishers and a flexible learning platform that works for different types of partners with varying levels of internet connectivity. Digital platforms and social media have been instrumental in training, community engagement, and data collection.
Tirona envisions success for her team as ultimately taking themselves out of the picture so that communities and governments can manage, protect, and sustainably use their local coastal resources. Honorably, she wants people to know that Fish Forever isn't the only project like this.
Other community-managed fisheries, like Locally Managed Marine Areas (LMMA) and Territorial Use Rights in Fisheries (TURF), among others, are also creating community-based conservation strategies. "Given the rate of overfishing, climate change, and biodiversity loss today, we all need to work together better," she shares.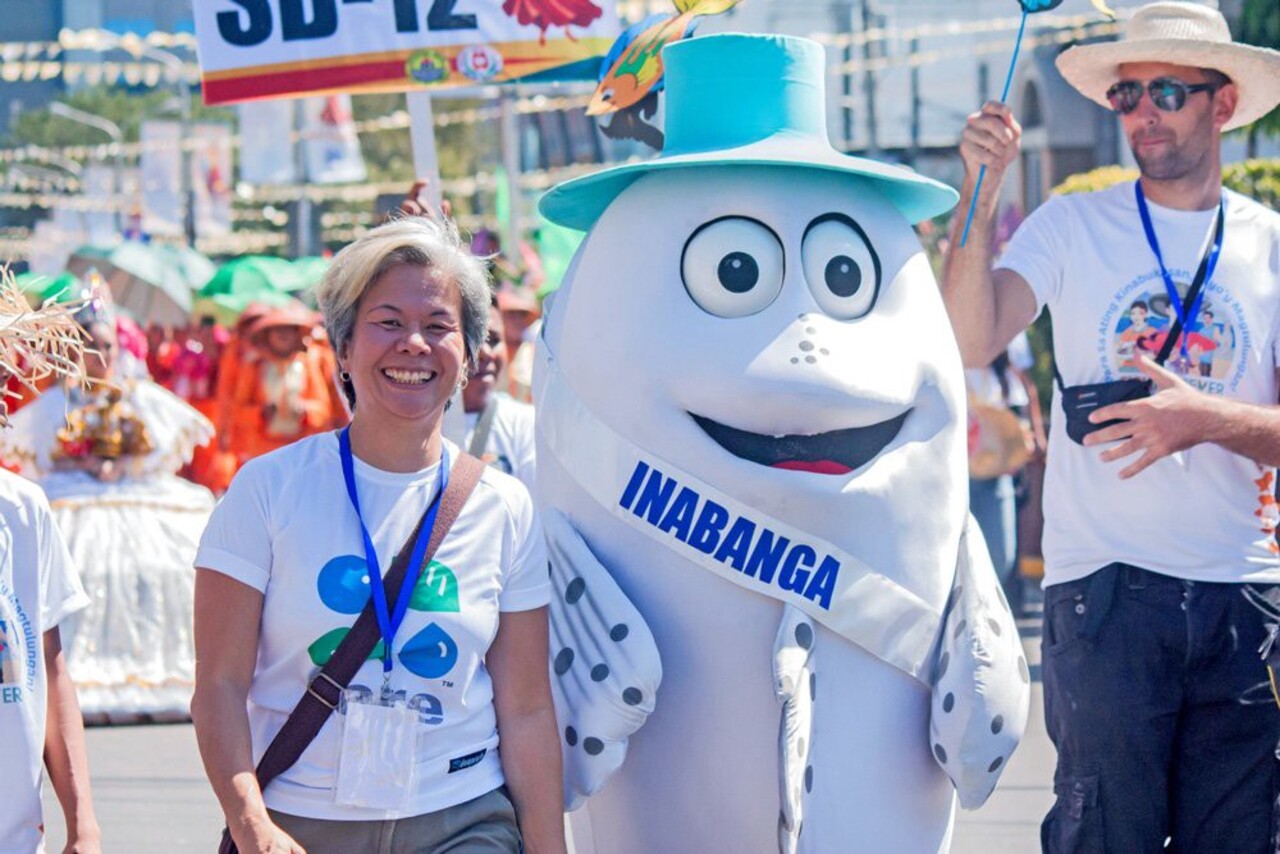 Saving her home
Island nations, like the Philippines, bear the brunt of the impacts of climate change. Rising sea levels, severe weather, and shoreline erosion are felt every day by coastal communities, which are among the least responsible for global warming with vastly lower emissions produced than other countries.
Working with these communities, Tirona feels inspired that climate change solutions and biodiversity conservation projects are successful. What they need is funding, awareness, and people to work together.
May 10, 2022