Climate Hero: Sumarni Laman
As global temperatures increase, the fire season in Kalimantan has grown longer and more deadly, destroying biodiversity, homes, and livelihoods for local communities. Growing up in this lush island landscape in Indonesia, Sumarni Laman fights for her home's survival as the coordinator for Youth Act Kalimantan and heading The Heartland Project, which raises awareness about forest health and tree planting.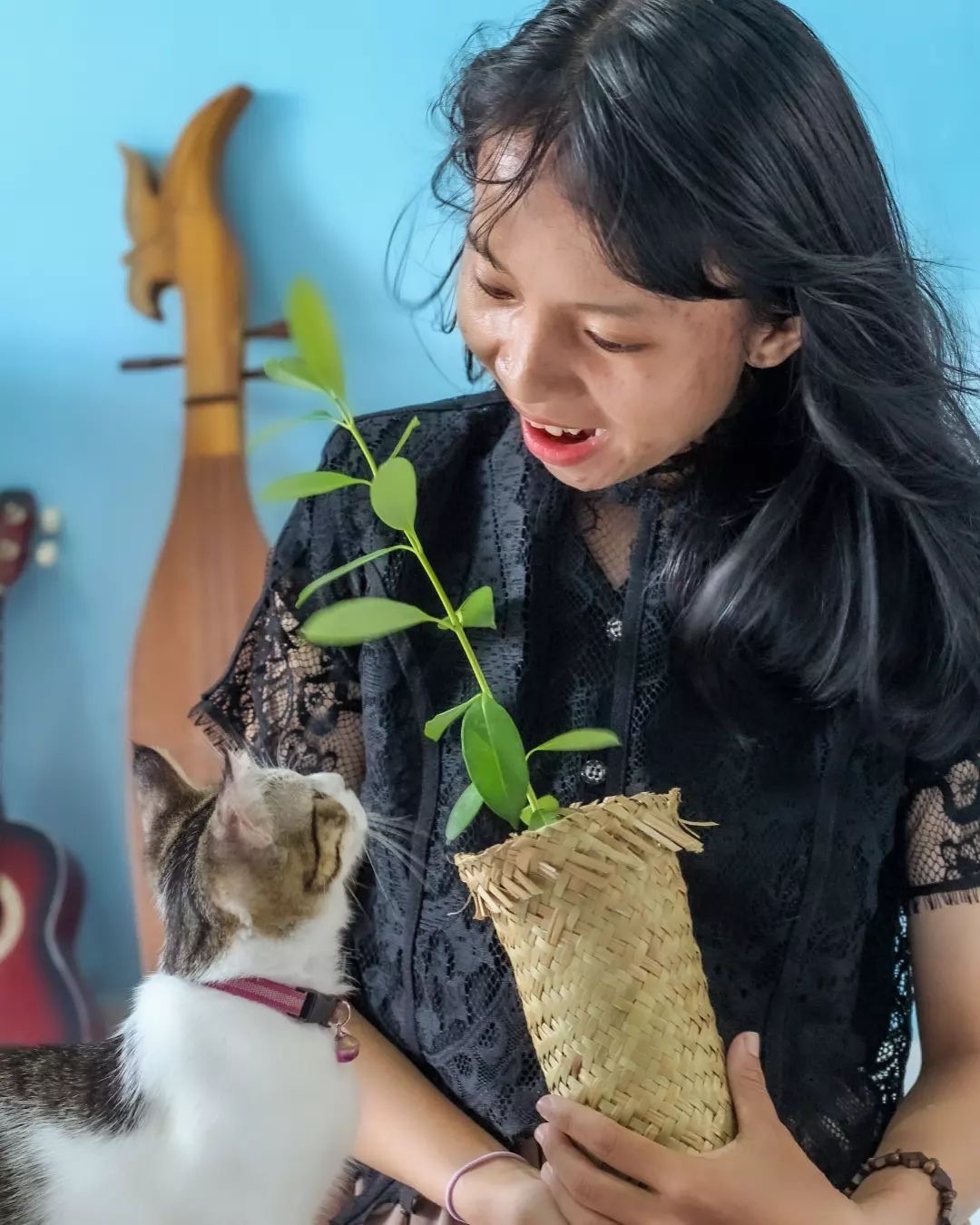 A child of the trees
In the Indigenous Dayak village of Kampuri in Kalimantan, Laman grew up surrounded by rainforest trees with orangutans, Proboscis monkeys, and tropical hornbill birds as her neighbors. The forest was home and where her community found food, water, and spiritual nourishment.
Yet, at just six years old, Laman experienced her first wildfire. Her mom and siblings used their small buckets to throw water on the flames while Laman's grandfather dug ditches around their house to keep the fire away. In such a remote location, help was far away.
In addition to the increasing intensity of fires throughout Laman's lifetime, she has watched much of her home be cleared for oil palm plantations and the Kahayan River continuously dredged for gold. These combined inspired her to dedicate her life to saving the forest and community.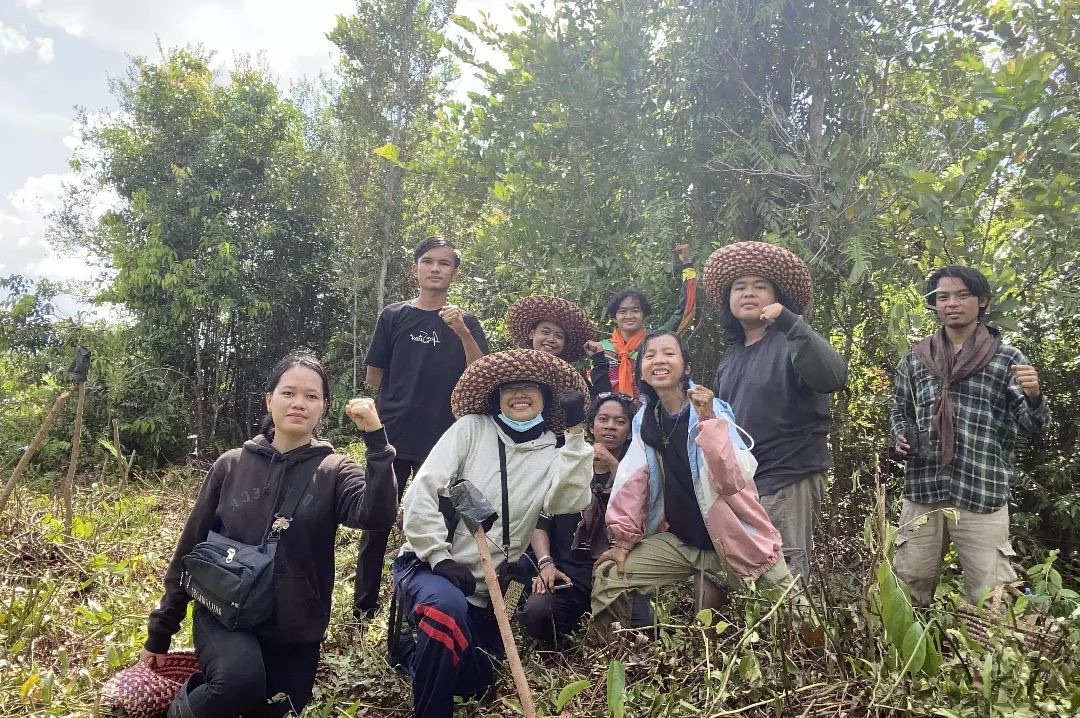 Fighting for the forest
Receiving her bachelor's degree in Chemistry Education from Palangkaraya University, Laman became a specialist in biological resources and water management. She took this expertise and spread it throughout the region through education.
First, Laman began as a volunteer at Ranu Welum, an organization that empowers Indigenous Dayak to preserve their culture, protect the forest, and fight for land rights through traditional wisdom and modern technologies. A few years later, she became an official staff member serving as its Youth Act Coordinator and Communications & Public Relations Manager in Kalimantan.
To further her mission, she leads a subprogram called The Heartland Project, which raises awareness about deforestation across Indonesia and counters its effects through tree planting. Since its initiation in 2019, the project has helped more than 3,500 young people plant more than 8,000 trees across the islands of Mentawai, Bali, Lombok, Papua, and Kalimantan.
The project also educates local communities about plastic pollution and climate action. When the community is empowered, Laman feels nature is too.
"We have this saying…from the Sangiang language, a language that is usually used when carrying out rituals of communicating with ancestral spirits and means 'unity and oneness.' I think in the context of restoration, this saying encourages every one of us always to work hand-in-hand together to protect our Mother Earth and walk in the same direction."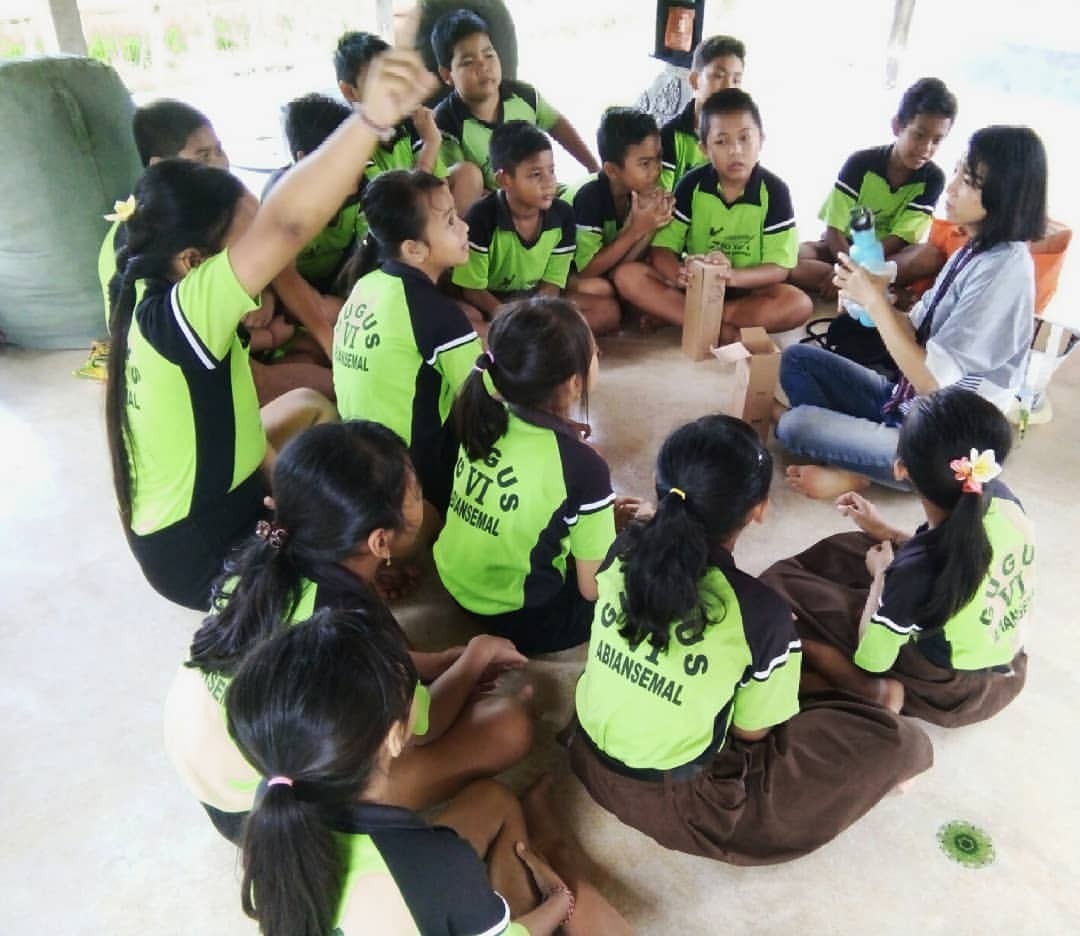 A restoration leader
In 2019, Laman participated in the Women's Earth Alliance Indonesia Grassroots Accelerator and the Global Landscapes Forum recognized her as one of their Restoration Stewards in 2022.
She was named in One Earth's Sixteen women restoring the Earth for her efforts in protecting biodiversity throughout Indonesia. Laman continues her work, aiming to "inspire young people to become restoration warriors."
July 29, 2022