Conservation Hero: Saroj Shrestha
Saroj Shrestha remembers a captivating time in his childhood when he would travel with his parents to the Dudhwa National Park in India and they would stop to observe the elephants, Bengal tigers, deer, and bird species. This is when he believes that his passion for conservation was born. After earning a master's degree in Environmental Science with a specialization in wildlife management, he became the Program Coordinator with The Mountain Institute in the Karnali region of Nepal. It is here he learned about the importance of conserving wild . Now, working for the Red Panda Network (RPN), Shrestha has dedicated his life to this species.
Wild red pandas, also called the "lesser panda," were discovered roughly 50 years before the popular giant panda. Known as one of the world's most beautiful mammals, this specialized species has adapted to predominantly eating bamboo. Wild red pandas act as landscapers of the Eastern Himalayan broadleaf forest ecoregion due to their constant consumption of bamboo that allows the bamboo groves to grow strong and healthy, This ecosystem service that red pandas provide makes them vital to this region which supports over 500 million people and holds nearly 10% of the global human population.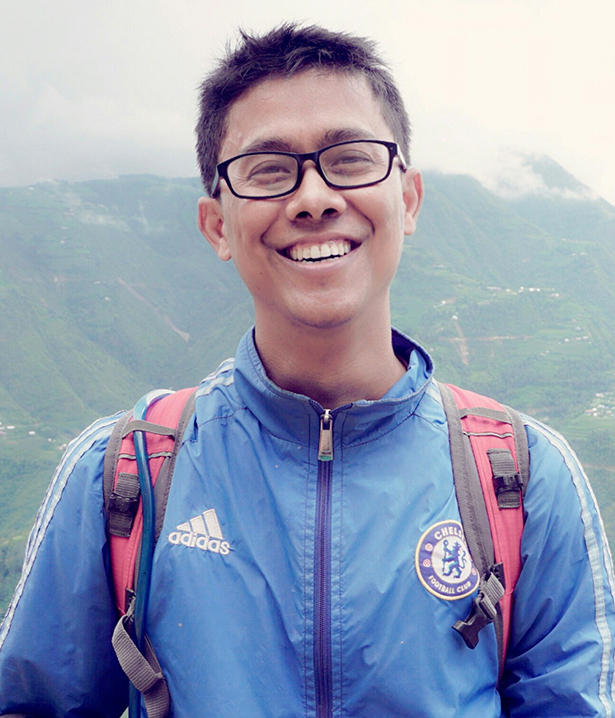 RPN works for the conservation of wild red pandas and their habitat by empowering local communities through education and outreach. They build awareness at local and global levels by educating hundreds of thousands of people that live alongside wild red pandas, teaching them about the importance of their conservation. An organization of firsts, they conducted the first national survey of the red panda population and habit in Nepal, they created the first community-based red panda population monitoring program, and they provided key support for Nepal's first conservation action plan. This program empowers local communities to preserve their forests and urges their governments to adopt policies that protect red pandas. As the Program Coordinator, Shrestha's contribution to RPN includes program management, grant writing, and data analysis.
In 2016, Shrestha played an essential part in implementing a national red panda survey of Nepal by recruiting and training 45 field biologists, coordinating with government agencies, community organizations, and other stakeholders to manage research and analysis. The following year, he was one of the conservation heroes chosen by the Disney Conservation Fund for his work in Nepal helping to change the mindset that both human and red panda lives can be improved concurrently. Shrestha has been critical in extending RPN's community-based red panda monitoring and ecotourism program in central Nepal and organized and facilitated a series of awareness workshops for nearly 300 community members and more than 500 students. He supported 30 local families in ecotourism capacity-building and trained 15 local people as forest guardians. His passion as a leader, conservationist, scientist, and community advocate is infectious which has greatly expanded the outreach and impact of RPN programs.
October 25, 2021