Eastern Himalayan Broadleaf Forests
The Eastern Himalayan Broadleaf Forests sits at the juncture of several floristic zones—the Indo-Malayan, Indo-Chinese, Sino-Himalayan, and East Asiatic—with each contributing their distinctive flora, making this one of the few Indo-Pacific ecoregions to be globally outstanding for species richness and endemism. The ecoregion was also a refuge for ancient Gondwana relicts from Gondwanaland that broke up over 150 million years ago.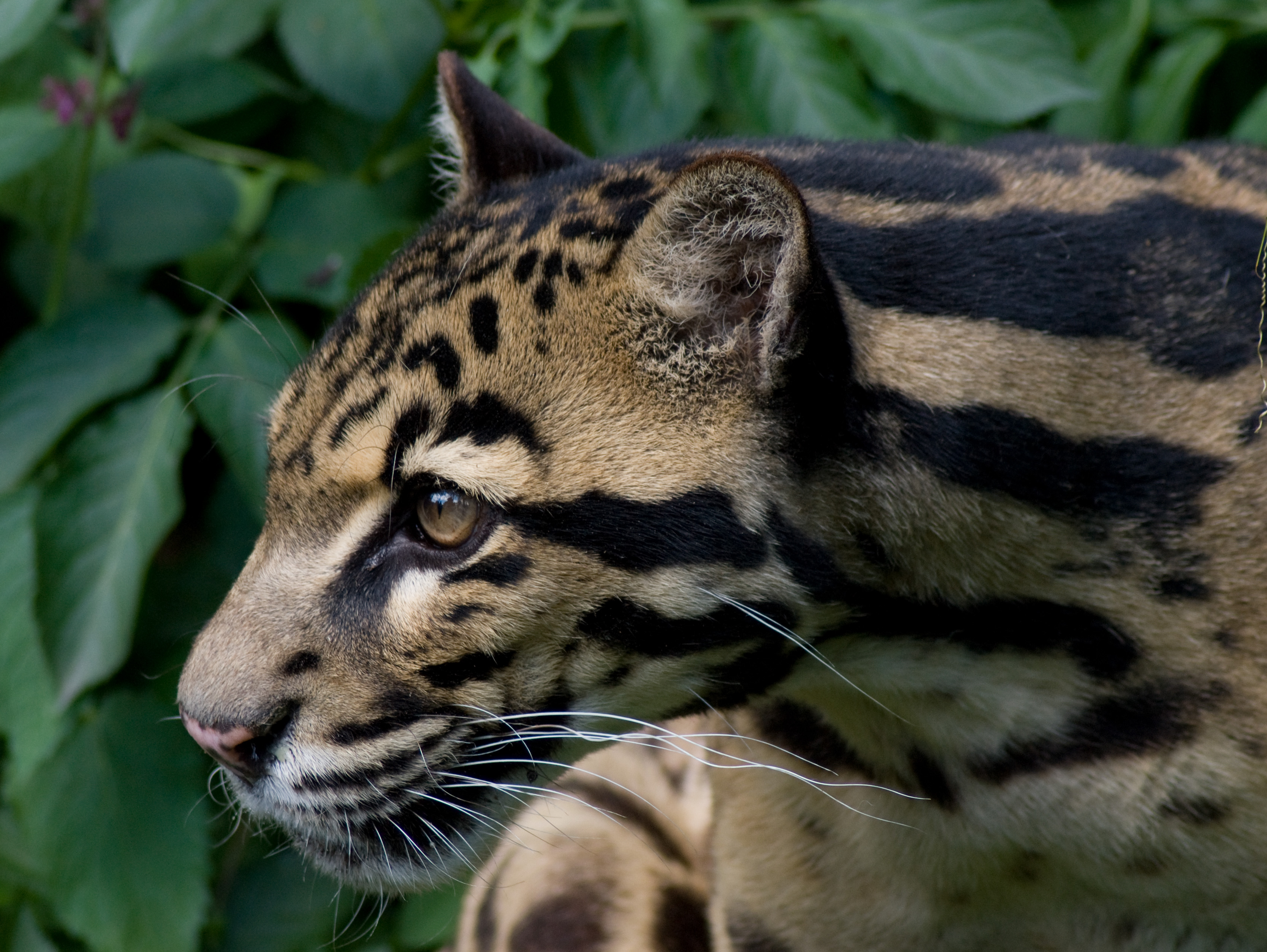 The ecoregion represents the narrow band of temperate broadleaf forest, between 2,000 and 3,000 m in width in the eastern Himalaya. It stretches from the deep Kali Gandaki River gorge in central Nepal through Bhutan into India's eastern states of Arunachal Pradesh and Nagaland. Overall, the ecoregion is a biodiversity hotspot for rhododendrons and oaks. Sikkim, a tiny Indian State sandwiched between Nepal and Bhutan, has over 50 rhododendron species, while Bhutan has over 60.
The Himalayas are relatively young in geological years, formed about 50 million years ago when the drifting Deccan Plateau collided with the Eurasian continent and thrust the Himalayas upward.
The climate is seasonal. Monsoon rains from May to September brings about 2,000 mm of precipitation. Because the monsoon is funneled in from the Bay of Bengal, the eastern parts of the ecoregion bears the brunt and receives more rainfall. Average summer temperature is about 25°C, dropping to about 10°C in the winter, but there is considerable variation along the length and breadth of the ecoregion.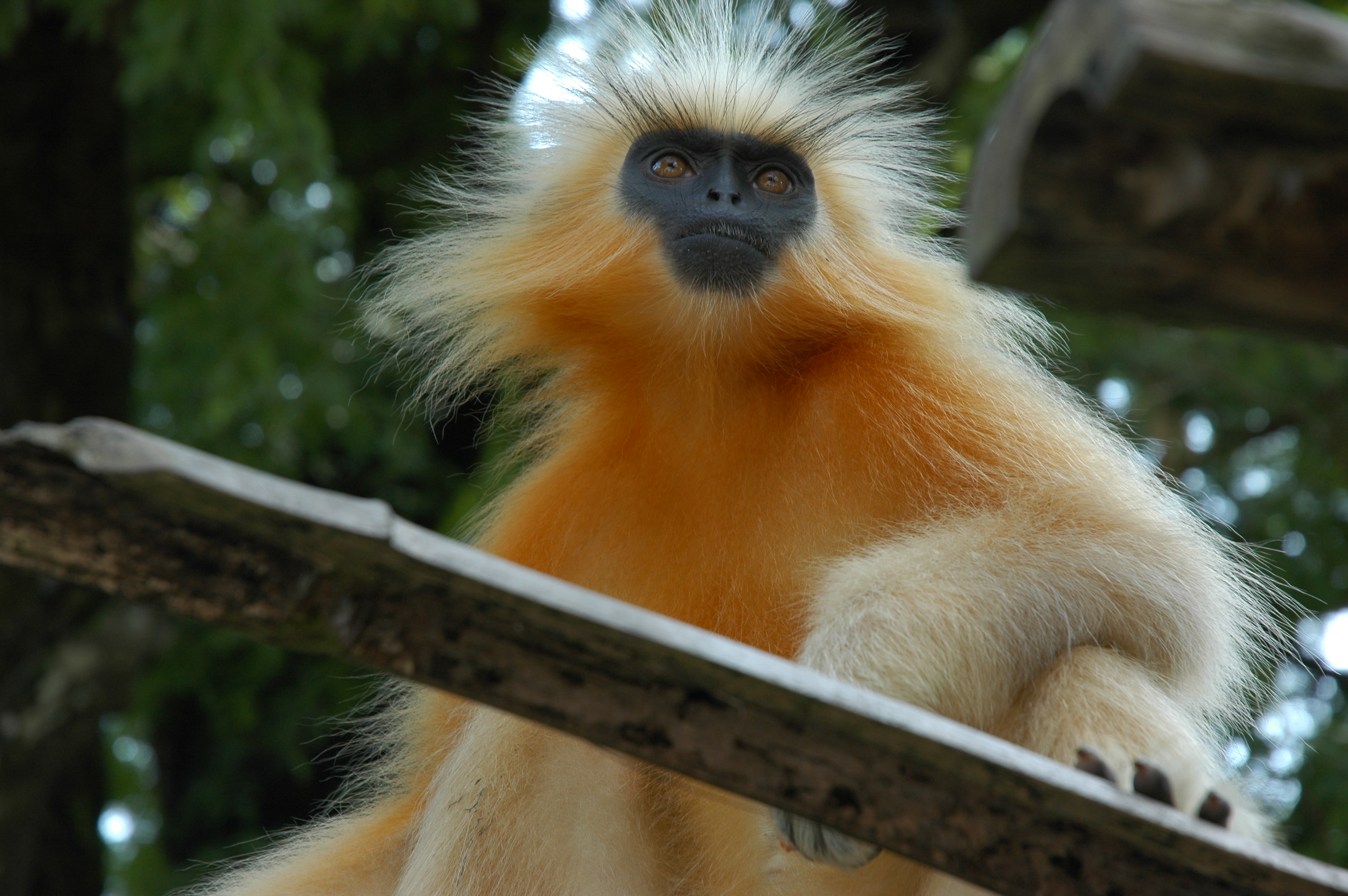 Two distinct broadleaf forest types can be distinguished based on geology and slope that determined the moisture regime. One is temperate evergreen forests of oaks, several species of rhododendron, magnolia, and even cinnamon. The other is temperate deciduous forest dominated by maple, walnut, alder, and birch. In mature evergreen forests, the trees are covered with a rich growth of mosses, ferns, and other epiphytes.
The ecoregion plays an important role in maintaining altitudinal connectivity between the layered Himalayan ecoregions. Several birds and mammals undertake altitudinal seasonal migrations and depend on contiguous habitat for unhindered movements. Thus, mid-hill habitat connectivity is important for these migrations.
About 125 mammal species have been recorded from the ecoregion. The Namdapha flying squirrel is endemic to the ecoregion. Other threatened species of conservation importance are tiger, red panda, takin, serow, wild dog, and clouded leopard. There are about 500 bird species. The rufous-throated wren babbler is endemic to the ecoregion. Other birds of conservation importance include several threatened pheasants, tragopans, and hornbills. The latter includes the globally threatened rufous-necked hornbill.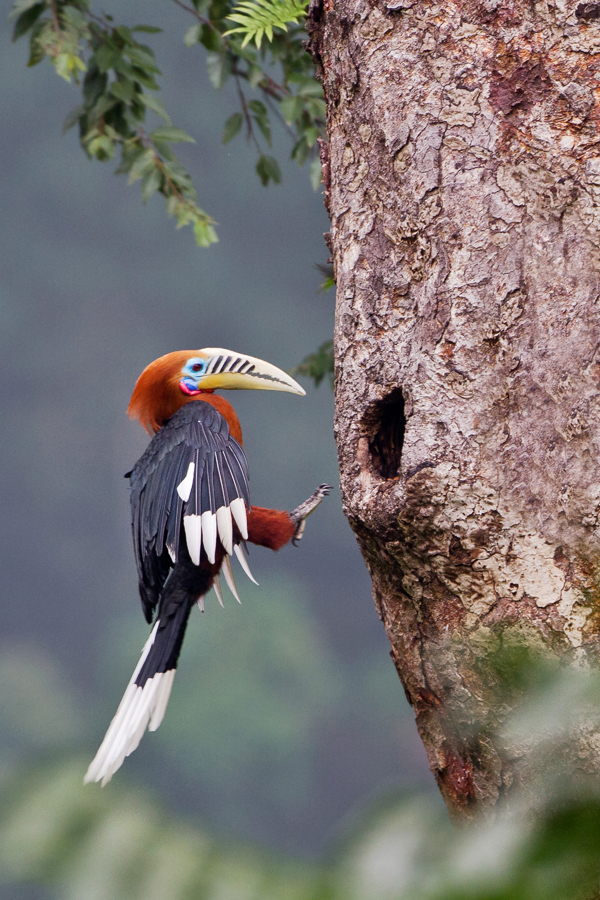 The primary threats to natural biodiversity are forest clearing for agriculture and plantations. Pastoralists clear and burn forests to create grazing lands for livestock. Habitat loss is greater in Nepal than in Bhutan, and Tibetan refugees have settled in northern India and cleared forests for shifting cultivation. Bhutan has successfully created conservation trust funds for sustained conservation financing.
Thus, the priority conservation actions are to: 1) conserve forests strategically to maintain north-south connectivity with adjacent ecoregions, while considering the impact of climate change; 2) establish a conservation trust fund, such as the one in Bhutan, to help finance conservation programs in the region; and 3) engage local communities as conservation stewards.

Citations
1. CEPF. 2005. Ecosystem Profile. Eastern Himalayas Region. Prepared by WWF-US, Asia Program and BirdLife International.
2. Wikramanayake, E, E. Dinerstein, et al. 2002. Terrestrial Ecoregions of the Indo-Pacific: A Conservation Assessment. Island Press.
3. Xu, J., Grumbine, R.E., Shrestha, A., Eriksson, M., Yang, X., Wang, Y.U.N. and Wilkes, A., 2009. The melting Himalayas: cascading effects of climate change on water, biodiversity, and livelihoods. Conservation Biology, 23(3), pp.520-530.