COP15: Over 3.2 million call for the protection of 50% of the Earth
Already, the UN Biodiversity COP15 talks have hit a wall. The sea of brackets on the negotiating page are a visual metaphor for the handcuffs that have been placed on ambition and the rights of people around the world.
Perhaps one of the most egregious examples of this is how the Parties have fallen short on area-based targets grounded in scientific consensus, as noted by the grassroots organizations calling for the protection and conservation of 50% of the planet by 2030.
Nearly 70% of scientists from around the world conclude that the goal of protecting and conserving 50% of Earth's lands and seas, with express recognition of the roles and rights of Indigenous peoples and local communities, is critically necessary if we are to put a stop to the existential crises of the climate and mass extinction emergencies.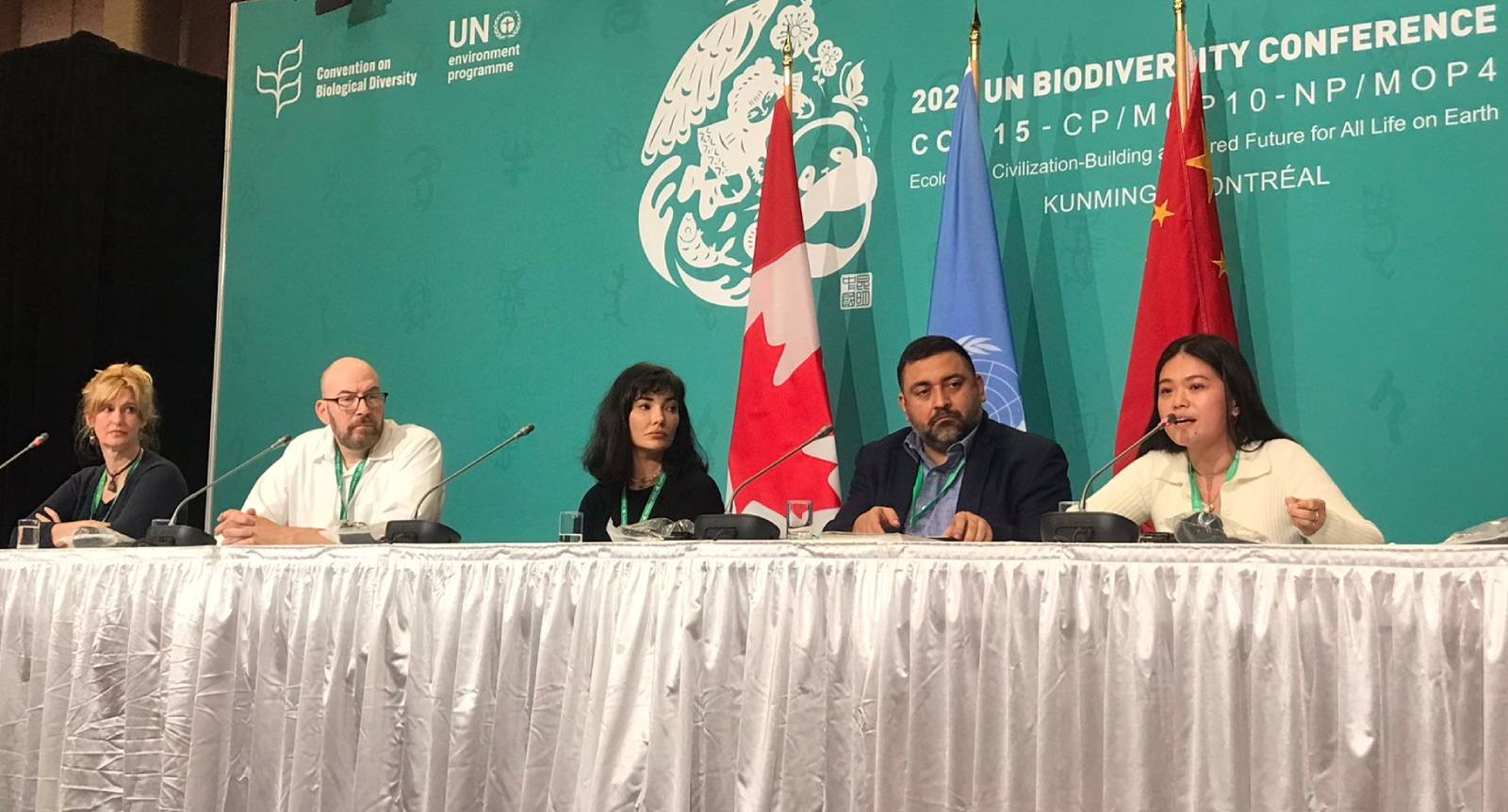 Advocates of the science-based Half target argue that the 30x30 target, conceived in the drafting negotiation process between 2019 and early 2020, is now an outdated figure based on the latest understanding of science and technology. They warn that the national pledges from countries to protect 30% of their own territories by 2030 are now opening a "vulnerability policy loop" in the negotiations, where countries like Brazil or Indonesia are pushing for national targets of around 30%, which would allow catastrophic destruction in biodiversity-rich nations.
According to a 2019 survey of conservation scientists conducted by Dr. Stephen Woodley, the 50% target is recognized by over two-thirds of conservation scientists. This means it can be seen as the de facto biodiversity equivalent to the 1.5ºC goal in climate. And yet, it is entirely absent from official UN Biodiversity negotiations at COP15, as delegations prioritize political expediency over ecological reality.
The February 2022 report issued by the Intergovernmental Panel on Climate Change states that "conserving half may be necessary to restore the ability of natural ecosystems to cope with the damage wreaked on them." It is time governments use 50% as an organizing principle for a stable and sustainable relationship with nature.
Sign the Global Deal For Nature
To learn more about how the protection and conservation of Half of the Planet is possible, check out the livestream below. 'Let's Talk About Half' was a COP15 event featuring eight expert panelists discussing the goal to protect half the planet by 2030, including the role it can play in helping to restore and expand the land tenure of Indigenous peoples and local communities. One Earth's Deputy Director, Karl Burkart, participated in the discussion.
December 11, 2022