Creating space for food justice and food sovereignty
Cheyenne Sundance grew up in the west end of Toronto, Ontario in a suburb called Etobicoke. Her family dealt with food insecurity, and she never saw a future career for herself in agriculture - particularly, she says, as a racialized Black femme.
"I never saw myself in an agricultural light that was one of dignity. I've only seen black and brown bodies in agriculture in Ontario - on both organic and conventional farms - being exploited, not being paid a fair wage, nor given residency in Canada."
After spending some time working in agriculture abroad, Sundance returned to Toronto to work in the space. But she grew increasingly frustrated - she says that the organizations failed to address the core problems which perpetuated food insecurity among low-income communities, particularly among those who identified as Black, Indigenous, and People of Colour.
Food insecurity may be remedied through food banks, who can provide donations to ease one's hunger. However, for many communities of colour, this isn't a complete solution, Sundance says. "The next day they still have systemic racism knocking at their door, not giving them job opportunities… Food insecurity is not caused by a lack of food, but a lack of income."
Sundance saw an opportunity to provide space for these communities to thrive. Out of "stubbornness, love, and frustration," she started Sundance Harvest - a full production greenhouse alongside agriculture education programs made accessible for low-income, BIPOC communities.
Accessibility rooted in food justice and sovereignty
In Toronto, Sundance argues that there is limited space available for farms and few educational opportunities to accompany them. Sara Legg, a recent immigrant to Toronto from the United States, was interested in engaging with regenerative agriculture as a form of climate action, but only found one-off online webinars or months-long permaculture retreats abroad. However, through Sundance Harvest, she was able to gain hard skills, access to farm space in Toronto, and an understanding of food sovereignty from day one.
"Cheyenne makes it accessible for working people to learn," Legg says. As a participant in Sundance Harvest's Farm School and Liberating Lawns, she has been able to watch webinars hosted from Sundance Harvest's greenhouse, and has paired up with a landholder in her area to bring her webinars to practice and grow food on a front lawn.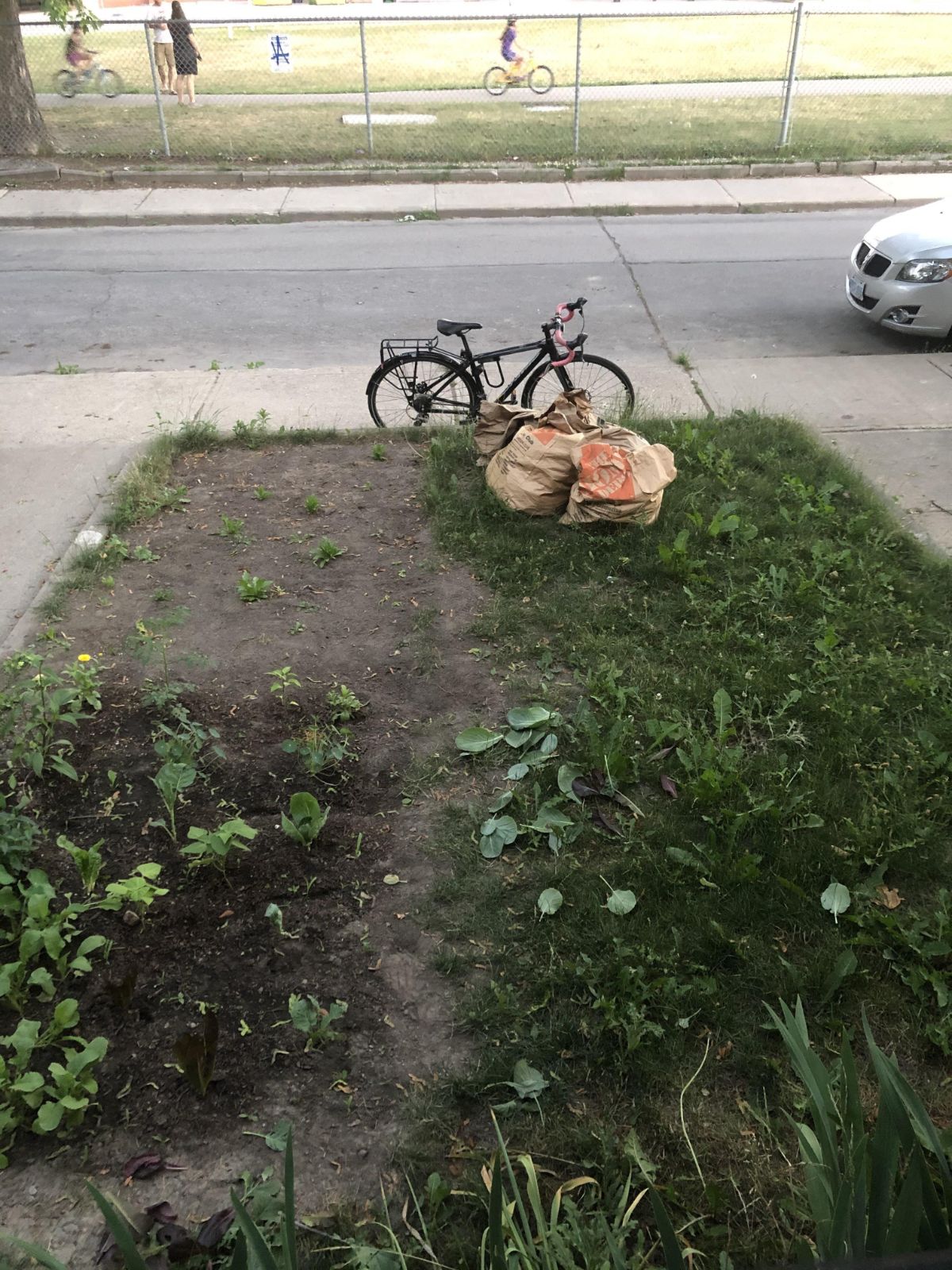 Legg paid for her participation in Farm School - however, Sundance Harvest is able to provide a similar educational opportunity for low-income BIPOC communities completely free of charge, thanks to a donation by Alo Restaurant in Toronto.
Growing in the Margins allows participants to learn about pathways to independence within the food system. They may choose to learn about how to pursue a career in urban agriculture, start their own farm, or learn more about food sovereignty. "It's prioritizing low income, marginalized groups, and really providing a food justice, social justice lens."
Food sovereignty, in particular, aims to empower the communities most affected by food insecurity in charge of their own food production. "With the climate crisis comes rising food costs… that will affect those who are most food insecure all across Canada. And those are, statistically speaking, Black and Indigenous people."
Due to COVID-19, Sundance has yet to resume her in-person programming for Farm School - but remains optimistic that she will be able to begin again soon, and kick off Growing in the Margins in the fall.
Urban agriculture as a climate solution
Although movements towards food justice and food sovereignty may not actively remove greenhouse gases out of the atmosphere, they empower communities to combat the climate crisis head on. Community development and skill development can lead to employment, Sundance says. "Giving people the power is the most important thing, especially in the climate crisis, where most of us feel powerless."
October 28, 2021