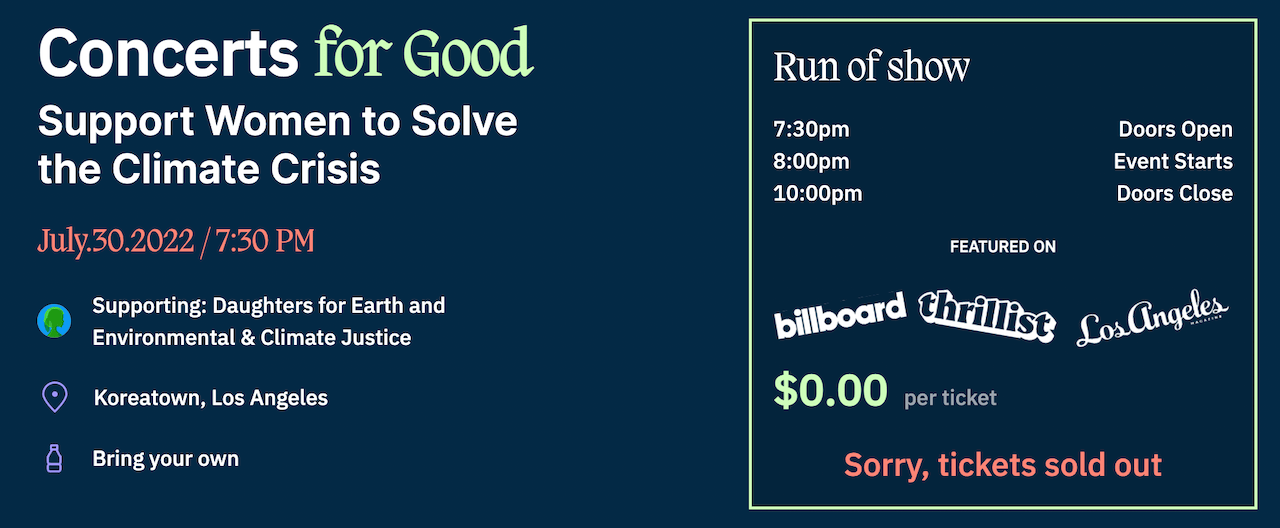 Concerts for Good: Support Women-Led Environmental Action | WithOthers
Saturday, July 30, 2022 at 7:30p PT
Join us in a beautiful open-air venue to raise money for Daughters for Earth and their women-led efforts around the world to protect, restore, and regenerate the Earth. The night includes an intimate music experience in a beautiful open-air space, performances from amazing musicians that support Daughters for Earth's work, and an opportunity to meet the people doing good and making change happen in your community.
INFORMATION
Pathways to Planetary Health Forum: Justin Winters & Jonathan Rose On Coexisting with Nature
Wednesday, July 20th at 2:00 p.m. ET
Justin Winters, co-founder and Executive Director of One Earth, and Garrison Institute co-founder Jonathan F.P. Rose discuss what it will take for humanity and nature to coexist and thrive together by 2050.
INFORMATION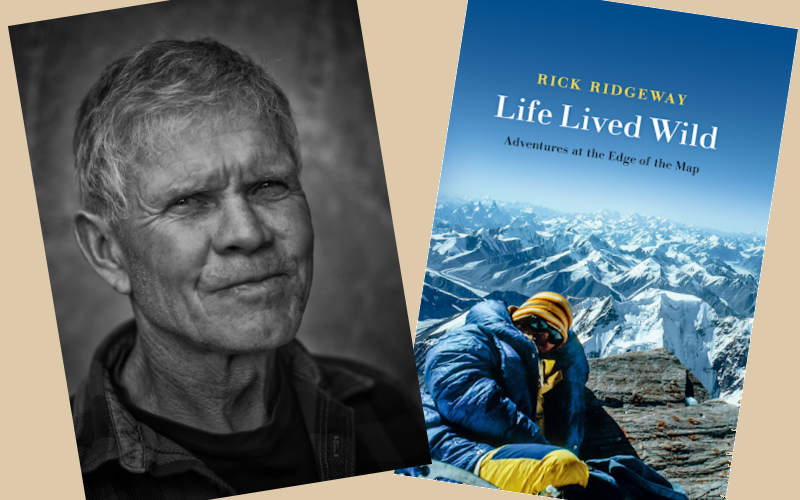 Grandfather Presents: Rick Ridgeway | Grandfather Mountain
Thursday, July 14th at 5:30 pm
The first speaker in the 2022 Grandfather Presents series is Rick Ridgeway, One Earth's Chair of the Board of Directors. Rick is an outdoor adventurer, writer, and advocate for sustainability and conservation initiatives. For 15 years, Rick was the VP of Environmental Affairs and then VP of Public Engagement at Patagonia, Inc. During his tenure he has worked with teams to develop and launch environmental and sustainability initiatives including Freedom to Roam, the Footprint Chronicles, the Responsible Economy Campaign and Worn Wear. He also was the developer of the Higg Index and founding chairman of the Sustainable Apparel Coalition, which is today the largest apparel, footwear, and home textile trade organization in the world.
INFORMATION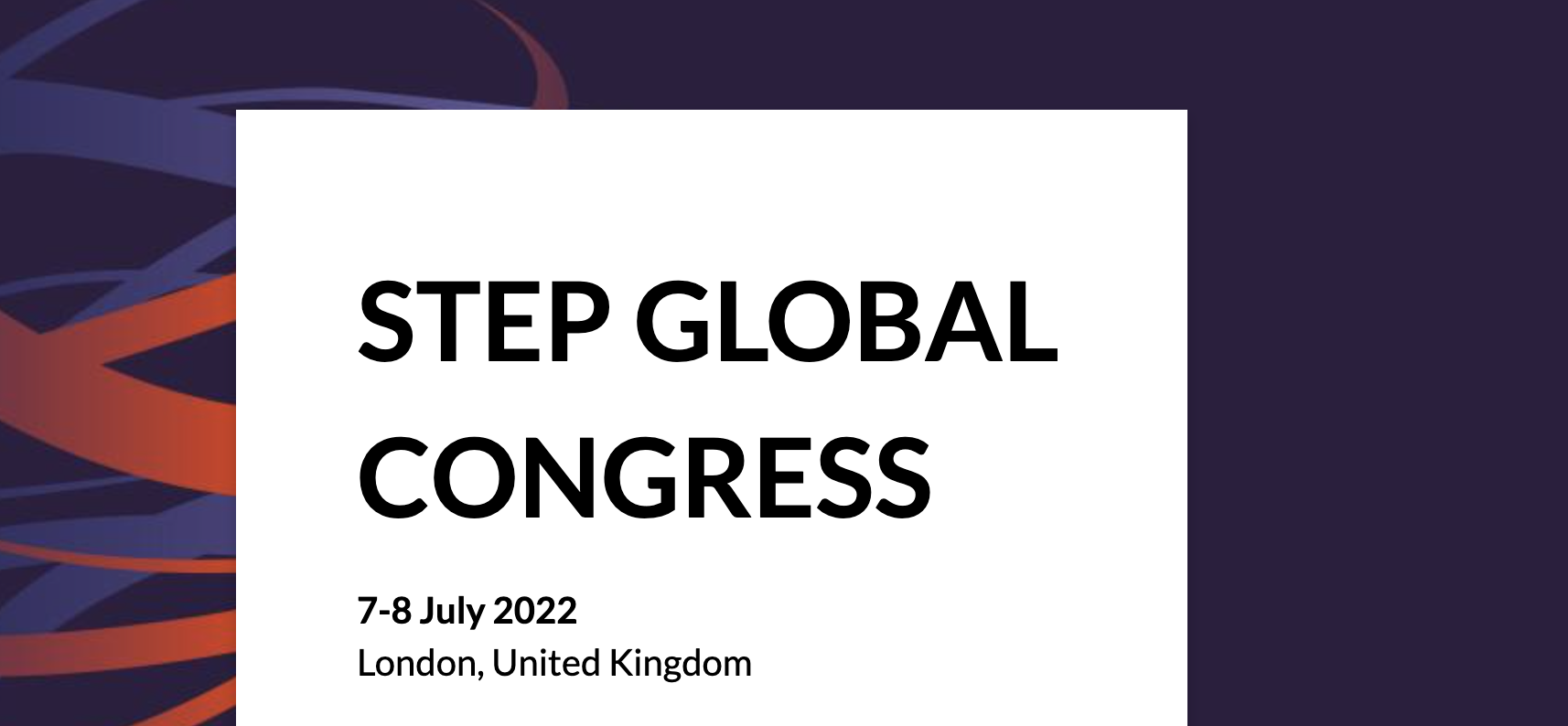 Reinventing philanthropy for greater environmental impact | Step Global Conference
Friday, July 8th at 1:45pm UK
The STEP Global Congress is the world's largest professional conference for wealth managers in Europe. In 2022 the conference will be held in London and will include a special panel on the catalytic role of philanthropy to help address the twin crises of climate change and biodiversity loss. One Earth's Co-founder Karl Burkart presents new research on the need to rapidly scale philanthropic capital to solve the climate crisis, along with three other leaders in the philanthropy space — Ana Toni for the Brazilian foundation GIP, Stephen Fern from Ark2030, and Thatiana Santos from Instituto Climate Sociedade.
LEARN MORE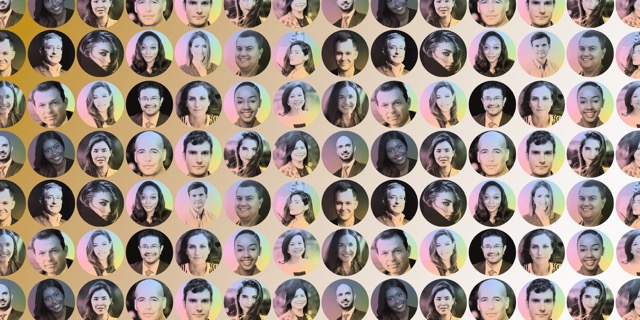 The 2022 TTI Global Impact Awards
Tuesday, July 5th
The inaugural TTI Global Impact Awards celebrates entrepreneurs who are building a new paradigm for our planet. The winners received global media exposure through TTI and visibility to investors in order to meet their ambitious fundraising targets! One Earth's Co-founder and Deputy Director, Karl Burkart, is the Energy & Climate Judge for the awards.
INFORMATION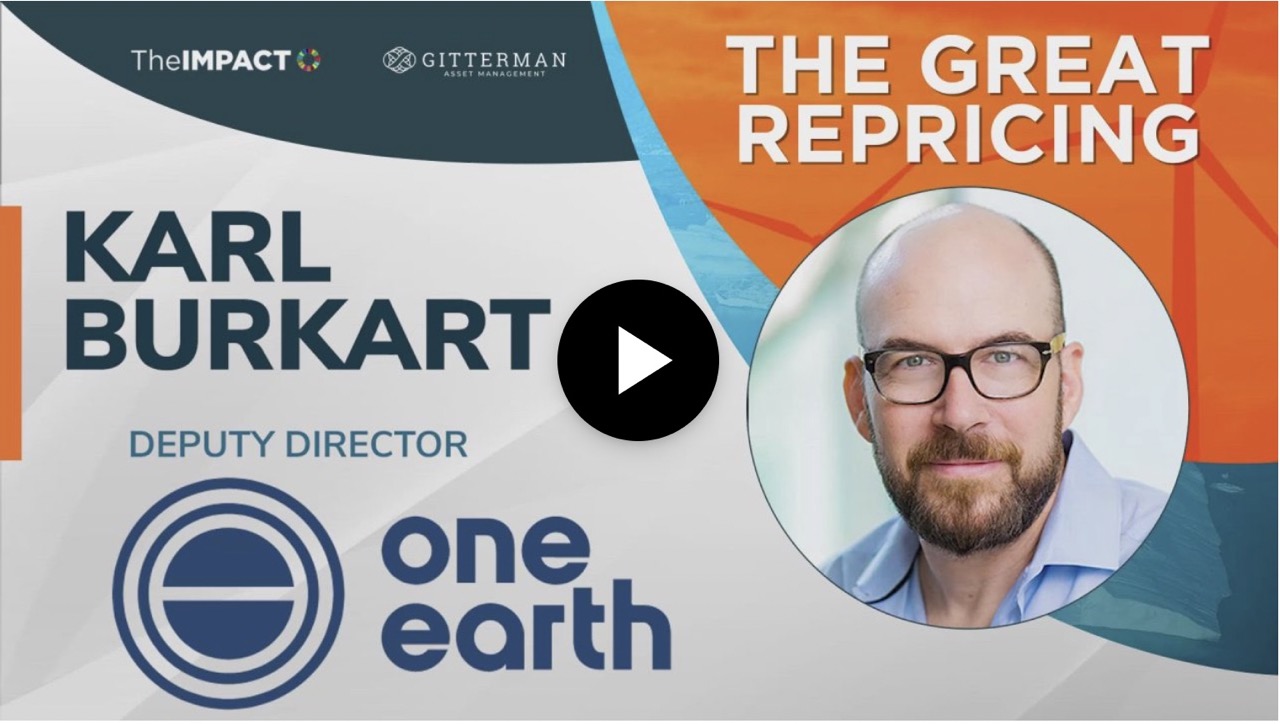 Fintech TV | A New Way of Thinking About Climate Change
Tuesday, June 30th
Karl Burkart, Deputy Director of One Earth, recently spoke with Jeff Gitterman on The Great Repricing about One Earth's efforts to address the climate crisis. Karl also discussed the climate philanthropy One Earth is currently invested in, its commitment to Net Zero Commitment, the Science-Based Target Initiative, and how technologies are the future of a transition economy.
WATCH
Daughters for Earth: Raising Capital and Awareness for Women on the Frontlines of Change
Tuesday, June 21st at 12PM - 12:30PM CEST
Droughts, floods, and extreme temperatures disproportionately affect women, as women and girls in developing economies rely more on agricultural work and carry the burden of gathering food, fuel, and water. Science tells us that we need to preserve 50% of Earth's land and oceans and transition to regenerative agriculture to stay below the dangerous threshold of 1.5°C in global average temperature rise. It's achievable — but only if we support women around the world with capital and training. This panel with Zainab Salbi and Kristina Liliana Nova introduces Daughters for Earth, a new campaign from One Earth designed to mobilize women around the world to engage in climate action through storytelling and philanthropy at scale.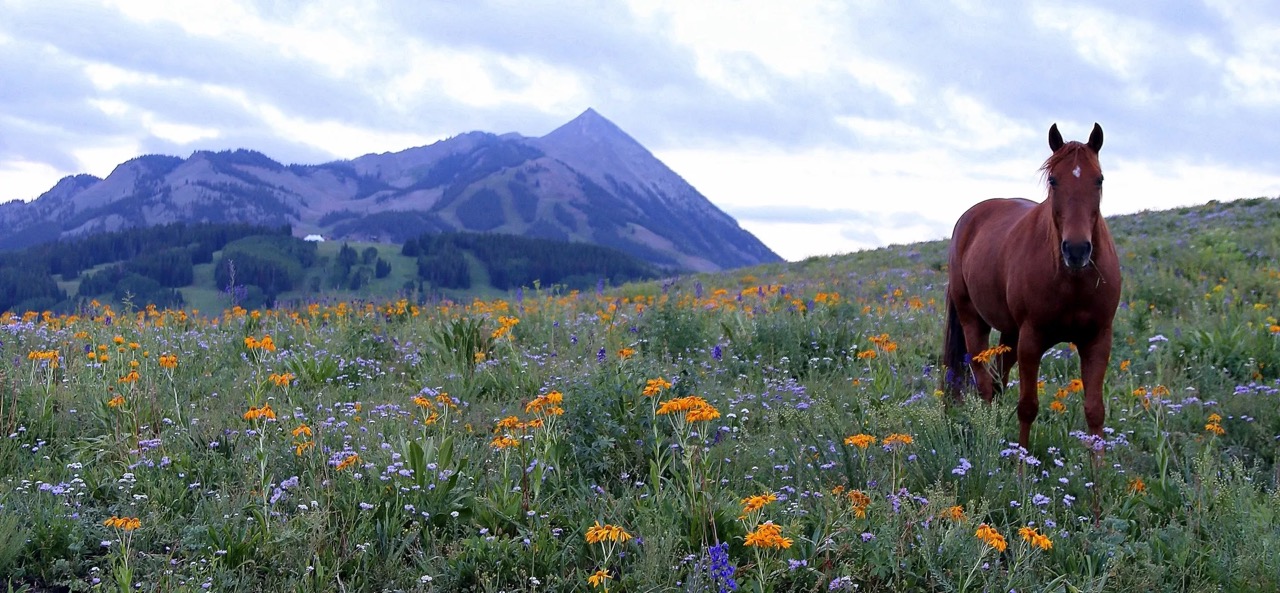 Mountain & Prairie with Ed Roberson | Rick Ridgeway - Purpose-Driven Adventurer
Tuesday, June 21st
Rick Ridgeway is a world-renowned mountaineer and adventurer who has devoted his life to exploring some of the wildest regions of Planet Earth– from the summit of K2 to the jungles of Borneo to the mountain ranges of the American West and almost everywhere in between. Rick is also a highly regarded author, director, and producer who has written seven books and created numerous films and television shows. His newest book is titled Life Lived Wild: Adventures at the Edge of the Map, an excellent memoir that dives deep into his adventures, friendships, environmental advocacy, and pursuit of purpose-driven work.
LISTEN

Rewild: how humans help rebuild the fabric of nature
Thursday, June 8, 2022 at 6:30pm
This panel discussion brought together artists, conservationists, and activists to discuss how the recovery of wildlife and ecosystems can support global objectives for biodiversity, climate, and people. It explores the role of large mammals in triggering the recovery of ecosystems around the world, the impact of reforestation in urban areas, and the ways art can engage living ecosystems and invite viewers to participate in the protection of the natural world.
INFORMATION

What is Philanthroactivism? | Electric Ladies Podcast
Tuesday, June 7th
Listen to Justin Winters, Executive Director and Co-founder of One Earth, explain how they are pooling the resources of both some of the world's richest people and normal people like you and me to help the most diligent, creative people that are doing the real work every day to avert climate catastrophes in their areas in this fascinating conversation with Electric Ladies podcast host Joan Michelson.
LISTEN
Safeguarding Our Common Home - A Pathway of Hope in the Stockholm+50 Declaration | Stockholm+50 Conference
June 2nd at 11:30a to 12:45pm CEST at Stockholmsmässan, ROOM 4 – Stockholm, Sweden
The Pathway of Hope was discussed in an official side event supported by One Earth and organized by Common Home of Humanity together with the Global Pact Coalition, Global Governance Forum, International Institute for Law and the Environment, 2022 Initiative Foundation, Baha'i International Community, and ZERO - Sustainable Earth System Association. The discussions focused on the one-page Declaration "Restoring Our Common Home" that was developed with a four-step structured pathway towards the critical paradigm shift: 1) Implement the Right to a Healthy Environment, 2) Recognize, Restore and Safeguard the Global Commons, 3) Establish a Regenerative Economy 4) Prioritize Governance and Institutional Solutions.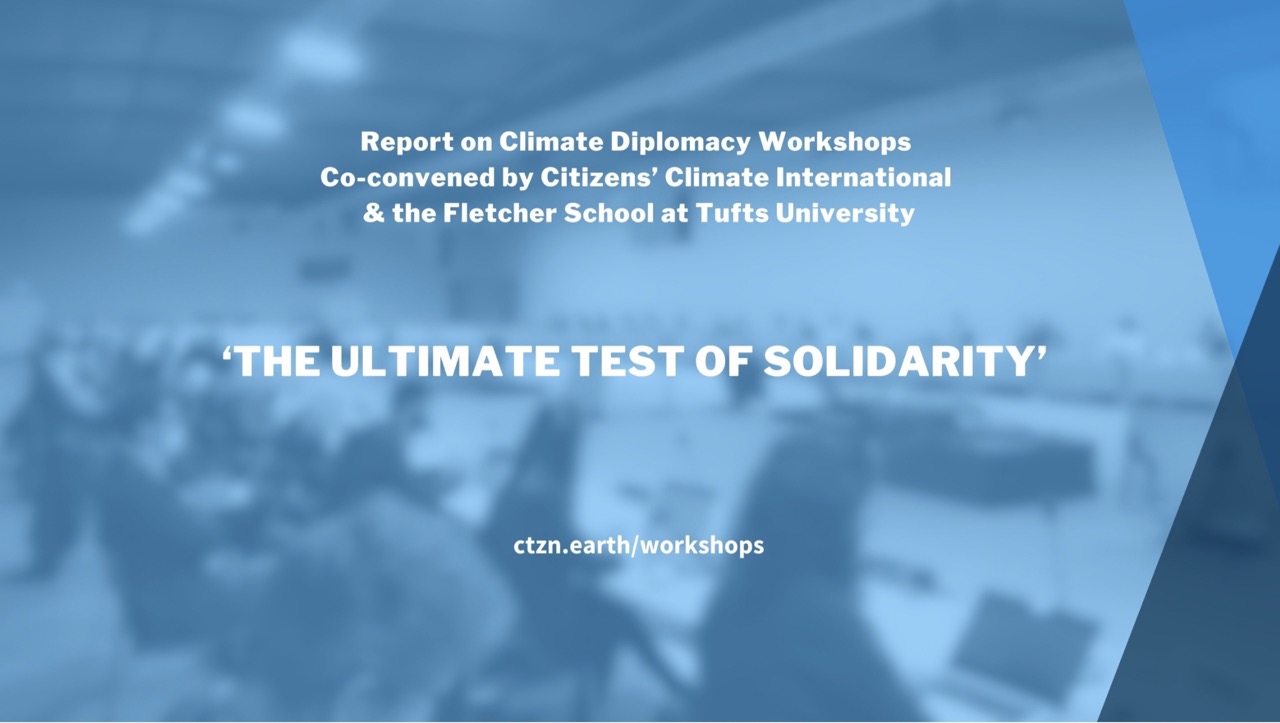 Report on Climate Diplomacy Workshops Co-convened by Citizens' Climate International & the Fletcher School at Tufts University
May 31 - June 2nd
From May 31 through June 2, Citizens' Climate International and the Fletcher School at Tufts University teamed up to host a series of trainings for diplomats and observers, ahead of the SB56 round of UNFCCC negotiations. This three-part cycle of trainings aims to provide participants with the ability to enter the UNFCCC venue with the awareness, references, tools, and adaptive capacity required to keep their footing on uneven ground where new developments constantly threaten to disrupt well-founded strategic priorities. Karl Burkart, Deputy Director of One Earth, brought vital insight into what science tells us about impacts on the natural world, the global safety net, and pathways to a climate resilient future with no more than 1.5ºC of global heating.
INFORMATION

Climate Bright Spots: What's Good?
Saturday, May 28th
Thank goodness, it's not all bad! Nuna Teal of One Earth; "National Geographic Explorer," biologist, and filmmaker Tierney Thys; former Director of Climate Business (the private sector arm of the World Bank Group) Stephanie Miller; and Woodwell Climate Research Center's Arctic Program director Susan Natali discusses the bright spots in the climate fight.
INFORMATION
How should we cope in the midst of violent conflict and environmental degradation? | Free Speech TV
Wednesday, May 25th
Zainab Salbi, co-founder of Daughters for Earth, is a guest on this week's Free Speech TV. Zainab talks about her time as founder of women for women which puts an international focus on the type of resilience that people hold during times of conflict During times of war, women are able to focus the control on the things that are small but impactful.
LISTEN
Daughters for Earth: Women and the Climate Change Movement Panel | Bioneers 2022
Saturday, May 14th
Women all over the globe, especially in the "developing world," are the ones who most often bear the brunt of having to contend with the radical disruptions visited upon their families and communities by climate change and environmental degradation, yet women's voices are far too often ignored. Furthermore, climate change and physical and psycho-spiritual health are almost always discussed as separate issues, but the personal and the political, the heart and the mind are not just interconnected, they are all one. In this session, a panel of leading women activists explores the impact of climate change on women and how to assure their full inclusion in all climate solutions, how these struggles relate to the personal search for healing, and what it will take to create authentic global change. With: Zainab Salbi, co-founder, Daughters for Earth; Nina Simons, co-founder, Bioneers; Justin Winters, co-founder and Executive Director, One Earth; Kahea Pacheco, Co-Director, Women's Earth Alliance (WEA); Helena Gualinga, co-founder of Polluters Out.
INFORMATION
Zainab Salbi | Daughters for Earth | Bioneers 2022
Saturday, May 14th at 10:30am PT
As climate change and the destruction of Earth's lands, waters and wildlife accelerate, women around the world are the most impacted, but they are also very often the frontline warriors fighting to protect our future. Unfortunately, their work and leadership are often not seen, appreciated, or funded. In order to address that marginalization, female leaders in the women's rights, environmental and philanthropic sectors came together to found Daughters for Earth (under the auspices of the visionary philanthropic organization, One Earth). Daughters for Earth co-founder Zainab Salbi explores the interconnection between our personal search for healing and how we face the challenges of climate change.
INFORMATION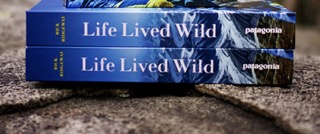 'Life Lived Wild' with Rick Ridgeway | Utah
Tuesday, May 10th at 6:30pm MT
One Earth chair Rick Ridgeway calculates that he's spent more than five years of his life sleeping in tents: Whether at elevation or raising a family at sea level, those years taught him, he writes in his new book Life Lived Wild, "to distinguish matters of consequence from matters of inconsequence." Some of his adventures made news: the first American ascent of K2; the first traverse of Borneo; the first crossing on foot of a corner of Tibet so remote no outsider had ever seen it. In the book, he also describes his journey from an outdoor adventurer to an unlikely environmental activist. Listen to the latest interview with Utah Public Radio below. On Tuesday, May 10th, 6:30pm MT, the Salt Lake City Patagonia store will host Rick Ridgeway for a presentation on his new book - RSVP required.
LISTEN
RSVP
One Earth Climate Model | Net Zero Investor Targets & Sector Pathways
Wednesday, May 4th at 8am PT
Join this global investor debate on pathways to net zero across key sectors. As part of the event, Sven Teske will launch the latest key results of the One Earth Climate Model (OECM) for 12 industry sectors on scope 1, 2, and 3 emissions. Analysis will consider how investors can use the One Earth Climate Model to evaluate their relative alignment with a net zero transition in the real economy, and discuss how this aligns and differs from IEA NZE2050. This discussion informs investors on how to assess global economic models that can support robust Net Zero target setting and transition plan reporting across markets.
INFORMATION

Concerts for Good: Support Women-Led Environmental Action | WithOthers
Wednesday, April 20, 2022 at 7:30p PT
Join us in a beautiful open-air venue to raise money for Daughters for Earth and their women-led efforts around the world to protect, restore, and regenerate the Earth. The night includes an intimate music experience in a beautiful open-air space, performances from amazing musicians that support Daughters for Earth's work, and an opportunity to meet the people doing good and making change happen in your community.
TICKETS

Scaling Women Climate Entrepreneurs | Electric Ladies Podcast
Tuesday, April 12th
Women are both the most at risk from climate change disasters and pivotal to the solutions because they are front and center in their communities and the primary caregivers of families. Listen to Zainab Salbi, a co-founder of Daughters for Earth explain their work to Electric Ladies Podcast host Joan Michelson in this inspiring interview. Zainab is the Founder and former CEO of the powerful nonprofit Women to Women International which raised about $150 million to help women in conflict zones.
LISTEN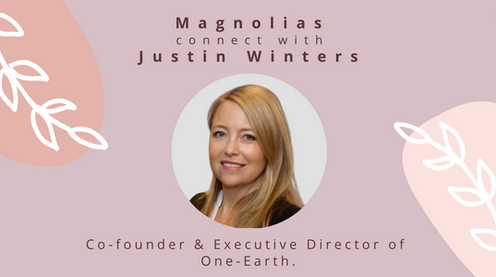 Magnolias connect with Justin Winters | Magnolia Moonshoot 2040
Friday, April 6th
The SPROUT Series invites women thought leaders, from around the world and across all sectors who are actively engaged in these areas of focus into dialogue to share their work and ideas. The foundational purpose of the Magnolias: to cross-pollinate ideas, build on actions already proven to be effective, seed new collaborations, build a more connected community of women leaders and accelerate progress toward these 2030 goals. Join the Magnolias as they chat with our Co-founder and Executive Director Justin Winters.
LISTEN
Climate and Gender Action for a Thriving Equitable Future
Monday, March 21st at 1p PT
Join our Executive Director Justin Winter as she chats with Vital Voices and Women's Earth Alliance to discuss the immediate and urgent need to sustain women-led movements for climate justice, and get a glance into our Climate and Gender Action Toolkit. This conversation provides guidance on understanding the links between gender and climate inequities, and the global movement toward justice.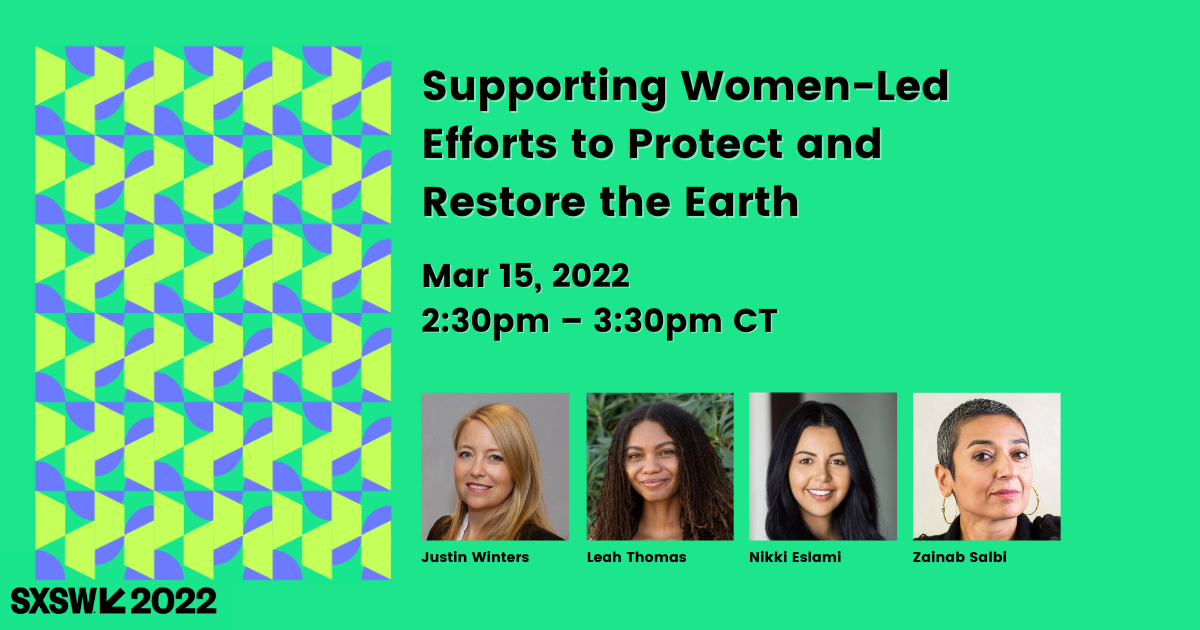 Supporting Women-Led Efforts to Protect and Restore the Earth | SXSW 2022
Tuesday, Mar 15, 2022
Women are our lands' natural caretakers, but they have been marginalized in the global effort to solve the climate crisis. To save our planet, we must change this. Daughters for Earth is a new initiative that will inspire people around the world to actively engage in climate action by supporting on-the-ground, women-led efforts to protect and restore the Earth. Audiences can walk away learning how and why.
INFORMATION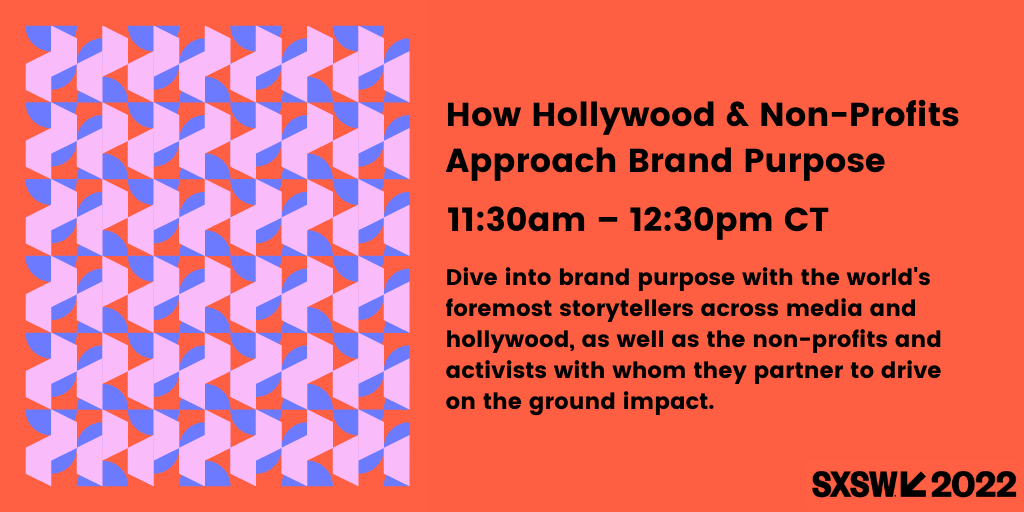 How Hollywood & Non-Profits Approach Brand Purpose | SXSW2022
Friday, March 11, 2022
Even though we feel inundated with headlines around brand purpose and social impact campaigns, the need to improve our strategies and executions in this space will only continue to grow. In this unique panel experience, we will dive into brand purpose with the world's foremost storytellers across media and Hollywood, as well as the non-profits and activists with whom they partner to drive on the ground impact. We will explore the innovative strategies, initiatives, and outcomes being driven by this intersection of creators, technology, and activism. Take a peek behind the curtain to see how these projects are brought to life, the way the creative strategy is defined, and the nuances of the execution that determine a successful program. Hear how our panelists see this realm evolving, what they are doing to stay ahead of the curve, and their advice for how brands can do the same.
INFORMATION
Nature Loss as a Main Challenge and Opportunity to Achieve Sustainability and Wellbeing | Webit Global Impact Week
Wednesday, December 16th, 2021
In this panel, Executive Director and Co-founder Justin Winters is in conversation with Andreas Beckmann, Regional CEO at WWF Central and Eastern Europe, and Enric Sala, Explorer-in-Residence at National Geographic Society. Angela Antetomaso, Correspondent at Forbes, is moderating this panel which focused on how we can achieve sustainability in the coming years.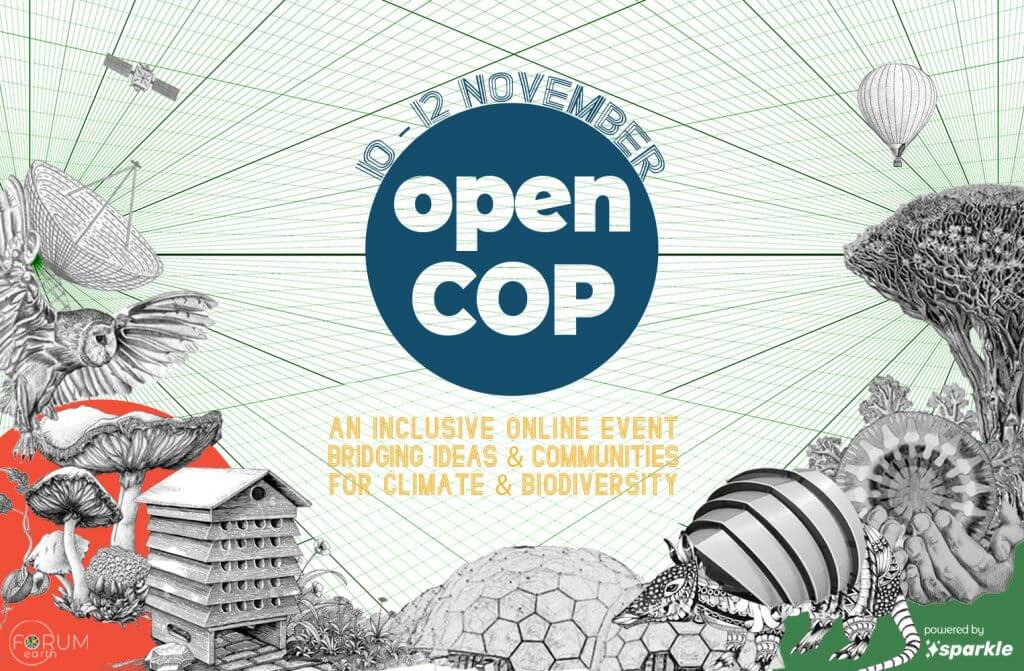 OpenCOP | Forum for Earth
Wednesday, November 10th, 2021
This inclusive online event is a unique co-created virtual conference - assembling activists, organizations & communities during the final days of COP26. In this session, join our Deputy Director Karl Burkart for his discussion about art, biodiversity, and blockchain.
Champions of Solutions | SHE Changes Climate
Tuesday, November 9th, 2021 at 11:30-12:15 pm
This panel curated by SHE Changes Climate for Gender Day (9th November), highlighted why women are crucial in climate leadership. In this session, join our Executive Director Justin Winters for the Finance Sisters panel where she discussed how to create a finance industry fit for the future.
WATCH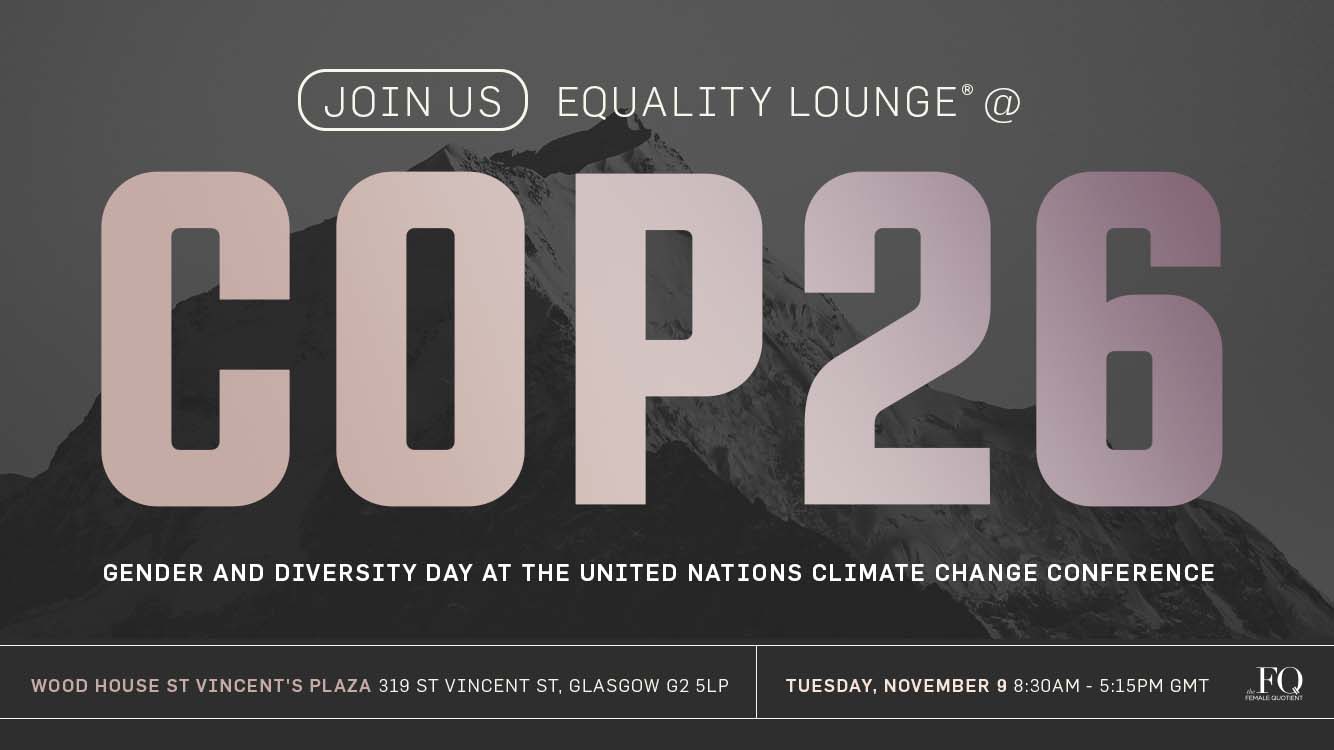 Time to flip the script: putting 'XX' in the director's seat | COPXX
Tuesday, November 9th, 2021 at 1:45-2:30 pm
X is the symbol for the female chromosome (and is not exclusive to just women), yet nearly all the major decisions when it comes down to the Climate Crisis are being made from the chromosome, the masculine strand, and specifically men. What if decisions were made from a feminine perspective, how would major decisions be evaluated before becoming conclusive, and what would the difference in outcome be of these decisions?
WATCH
Placing Indigenous Leadership and Guardianship Front and Center
Sunday, November 7th, 2021
Grounded, El Gran Consejo del Aguila y el Condor, McDonough Innovation, and Hub Culture, in partnership with Minga Indígena, Vivobarefoot, One Earth, and Alliance of Mother Nature's Guardians joined together for a walk of solidarity spearheaded by Minga Indigena Indigenous elders and leaders to deliver Mother Earth's message to humanity at COP26 with a live stream following the event.
WATCH



Human insights | Innovation as a Tool for Growth and "Degrowth"
November 5th
In this podcast, One Earth's Deputy Director Karl Burkart shares decades of experience in the messaging around the climate crisis and the need to embrace a more positive view to counter "doomism". With world leaders meeting in Glasgow to discuss policies at COP26, this is very timely.
LISTEN


Solving the twin crises of climate change and biodiversity loss with science, technology, and community led-action | Web Summit
Thursday, November 4th, 2021
We are facing an unprecedented biodiversity crisis globally. What weapons do we have at our disposal to enact real change? In this session, One Earth's Executive Director Justin Winters discussed how we can stop this mass extinction event.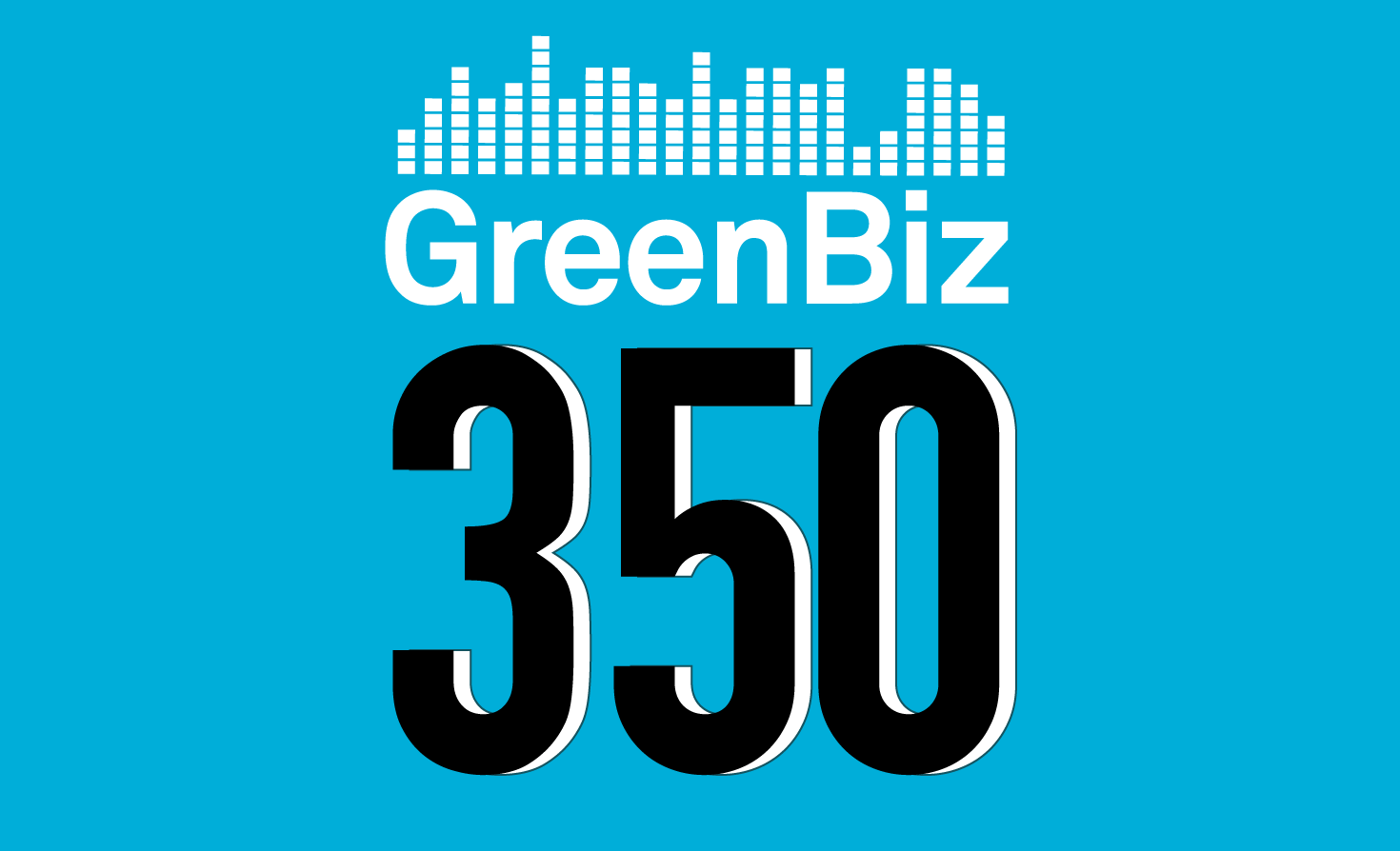 The Economics of Climate Tech | GreenBiz 350
October, November 29th, 2021
In this session, One Earth's Executive Director Justin Winters explains why it's important to support local "solutionists" and women with answers for the climate emergency.
LISTEN
How We'll Solve the Climate Emergency | VERGE Conference
Monday, October 25th, 2021
A new generation of tools and funding models is powering breakthrough solutions, bringing together science, policy, and innovative partnerships. Along the way, they can help us direct both hearts and minds to meet the moment. All of this comes together in such initiatives as the Global Safety Net, One Earth, and the Climate Emergency Fund. One Earth's Executive Director Justin Winters presented.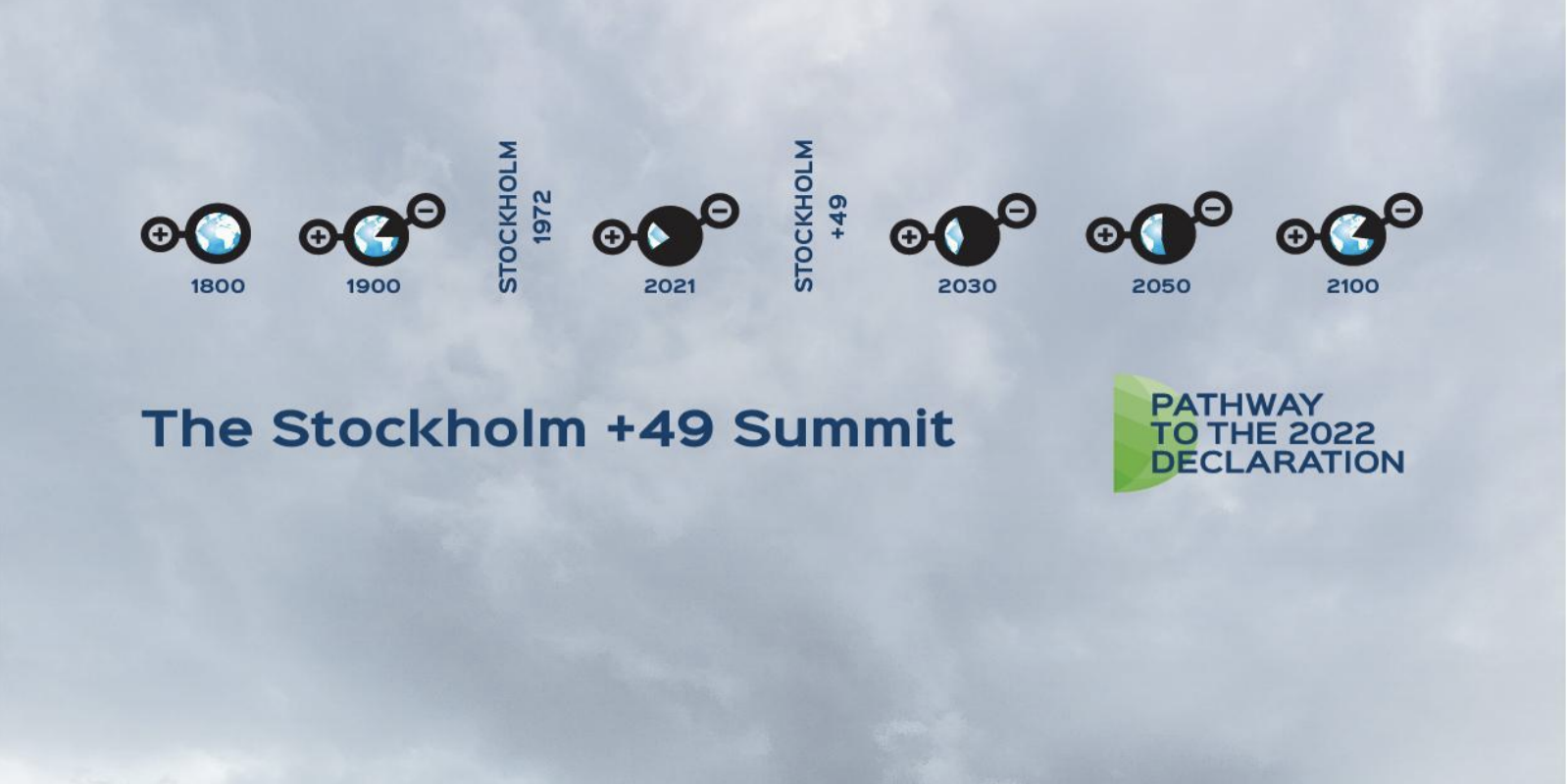 Human Rights & Environmental Law | The Stockholm +49 Summit
Thursday, October 21st, 2021
One Earth's Deputy Director Karl Burkart will took part in a discussion on how the Stockholm+49 Civil Society Declaration could contribute to a fruitful Declaration and future process after Stockholm+50. His panel focused on human rights as a missing tool to enforce international environmental law.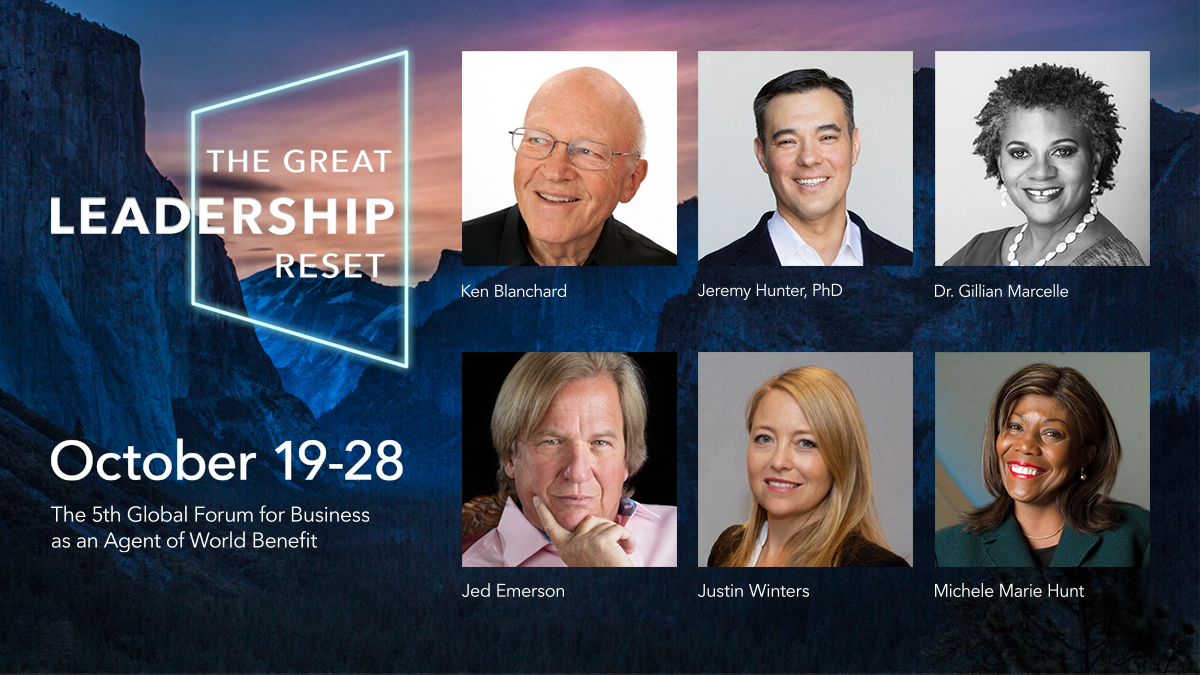 The Great Leadership Reset
Tuesday, October 19th, 2021
This groundbreaking virtual summit will explore how business leaders around the world are coming together to create a better future for all. One Earth's Executive Director Justin Winters presented on how Together We Can Solve the Climate Crisis.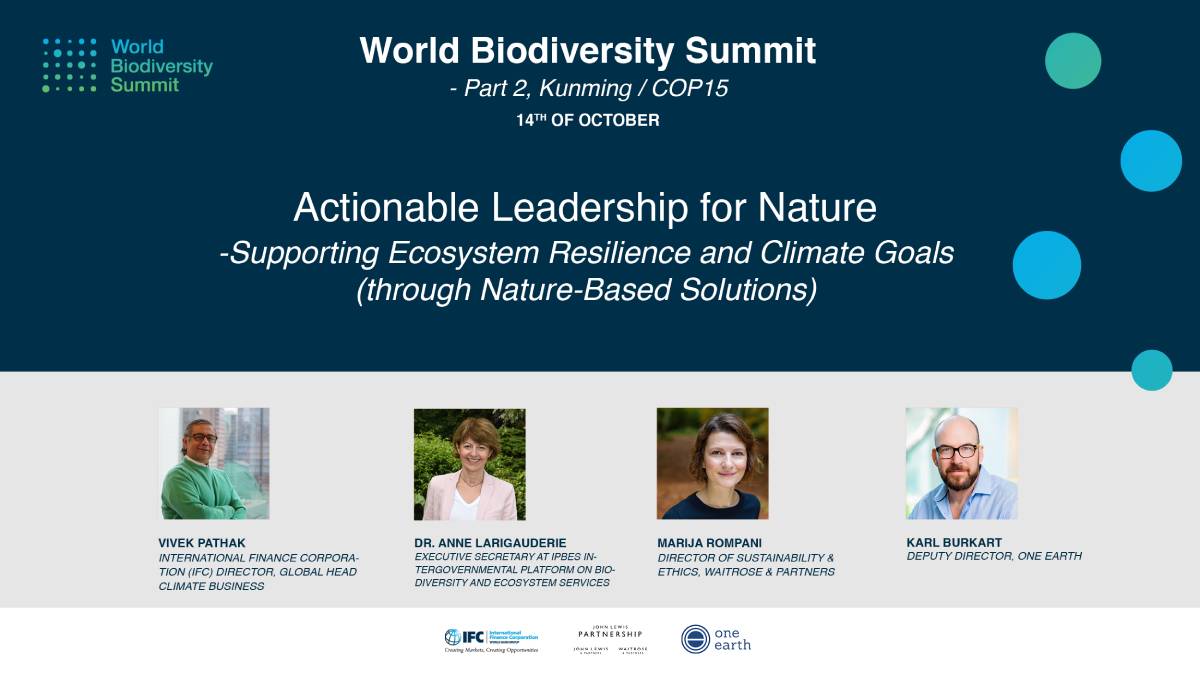 World Biodiversity Summit | Actionable Leadership for Nature
October 14th, 2021
Taking place digitally during the first negotiations of COP15 on October 14th, World Biodiversity Summit Part II will highlight the need for public and private sector collaboration and identify opportunities to accelerate investment and innovation in biodiversity restoration and nature-based solutions. One Earth's Deputy Director Karl Burkart presented at this summit.
Nature for Life Hub | United Nations Development Programme
October 4th -6th, 2021
This unique three-day virtual event explores some of the practical solutions and ambitious actions that are paving a path toward a nature-positive future. To kick off the first session One Earth's Deputy Director Karl Burkart presented the Global Safety Net, a science-based plan to protect biodiversity and solve the climate crisis.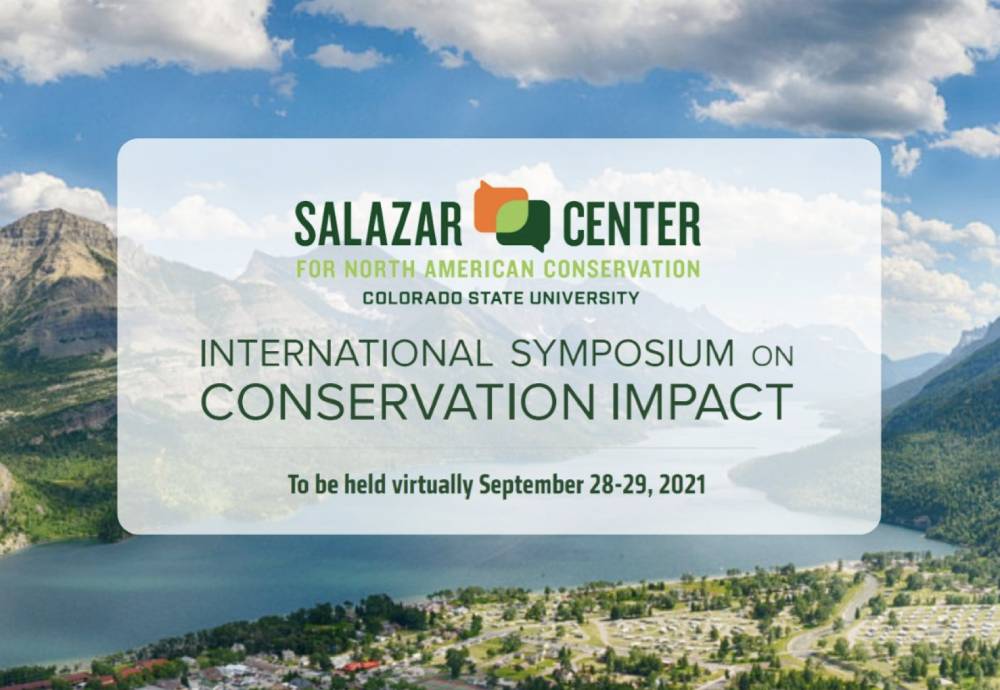 Seeing Things Whole | Salazar Center Symposium
Thursday, September 28th, 2021
On the first day of the symposium One Earth's Deputy Director, Karl Burkart presented how geospatial data can help us build an ecological 'safety net' for North America.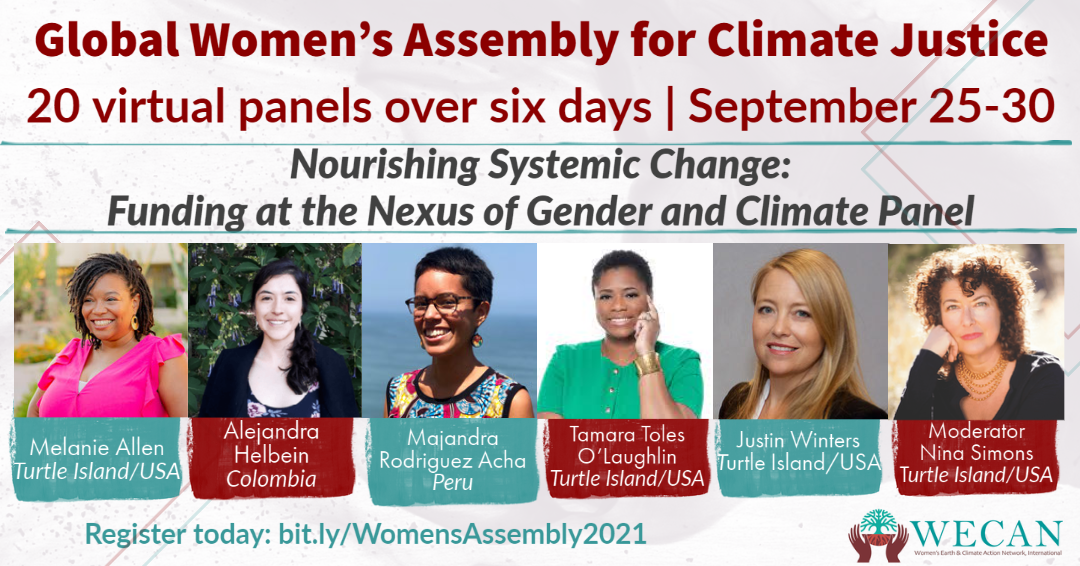 Nourishing Systemic Change | Global Women's Assembly
September 25th - 30th, 2021 every day from 1:00pm - 5:30pm ET
During the Women's Assembly for Climate Justice, grassroots, Indigenous, Black, Brown, and frontline women leaders, global advocates, and policy-makers will join together to present the diverse array of visions, projects, policy frameworks, and strategies with which they are working to shape a healthy and equitable world. One Earth's Executive Director Justin Winters took part in a panel focusing on funding at the nexus of gender and climate.
WATCH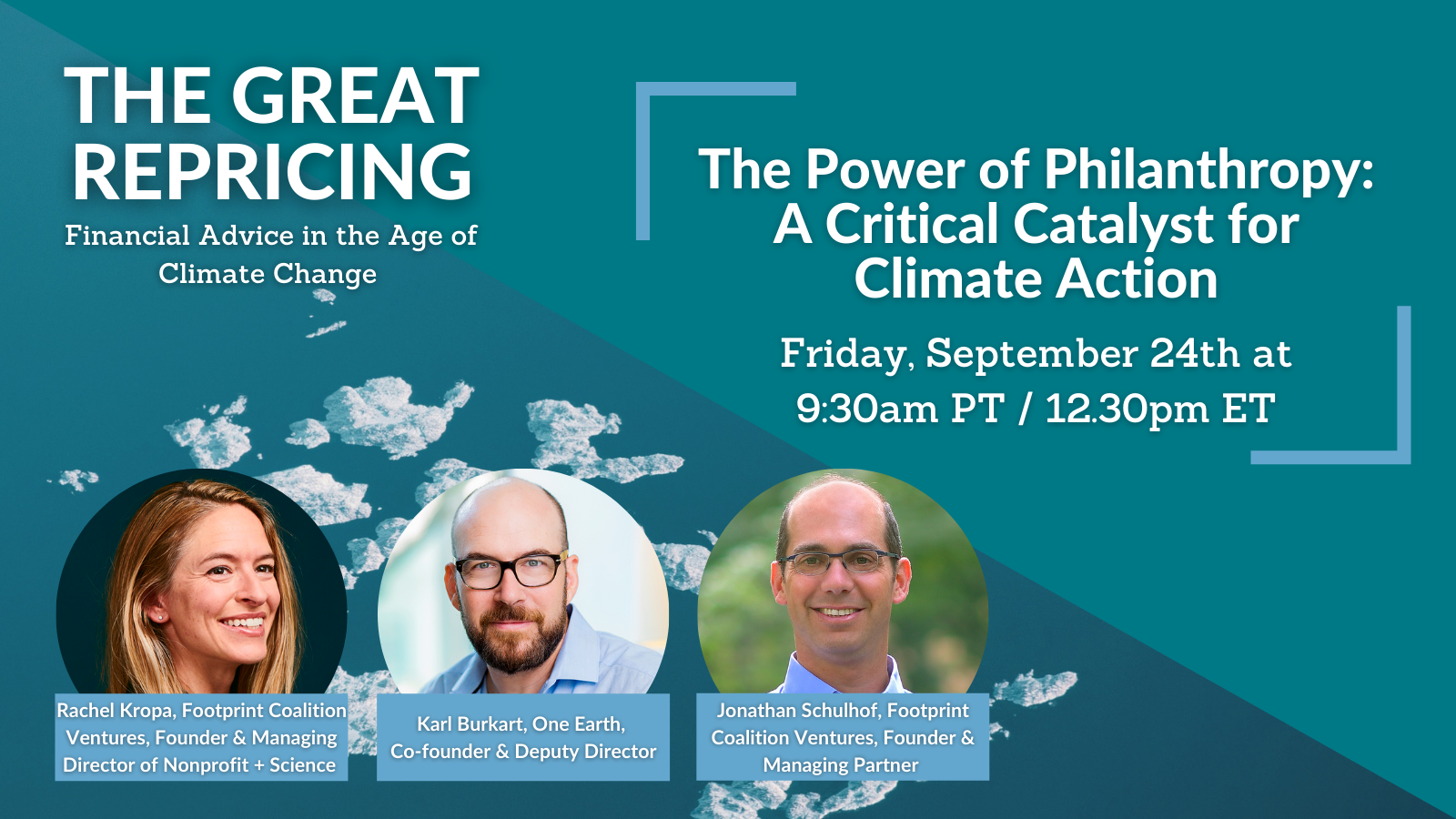 The Power of Philanthropy | The Great Repricing
Friday, September 24th, 2021 at 12:30 am ET
On the final day of The Great Repricing four-day virtual event, One Earth's Karl Burkart took part in a panel discussing the power of philanthropy and how it can be a critical catalyst for climate action.
WATCH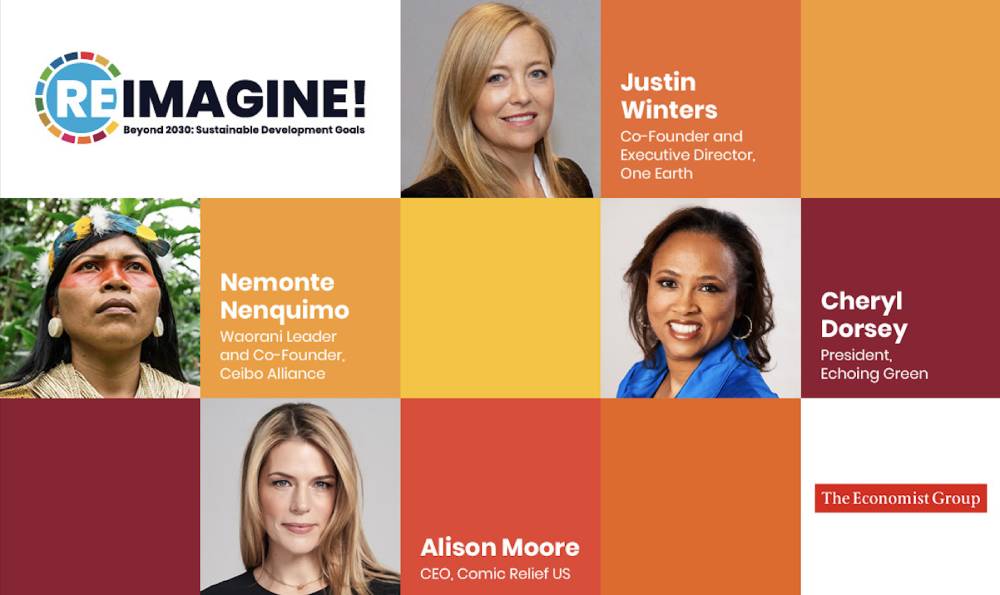 Equality Forward | Reimagine Global Summit
Friday, September 24th, 2021 at 10:00 am ET
Every business can and should add social value to society and the environment. One Earth's Executive Director Justin Winters and One Earth Advisor Nemonte Nenquimo join the sustainability hour to explore how we can achieve social value in the current pandemic world.
WATCH
Why Delaying Permafrost Thaw is Critical to Our Survival | Grounded
Tuesday, September 21, 2021, at 1:00 pm ET
Watch One Earth's Deputy Director Karl Burkart as he takes part in a discussion featuring Arctic researchers, climate solutionists, and those who have dedicated their lives to addressing the climate crisis as a means of our survival.
To Plant or Not to Plant | Climate Week NYC
Friday, September 17th, 2021 at 11:00 am ET
In the lead-up to Climate Week One Earth's Executive Director Justin Winters will take part in a session that dives into the deep nuances of tree planting as a climate solution. The discussion overs how to best conserve, protect, and plant trees in the most effective, successful, and beneficial way.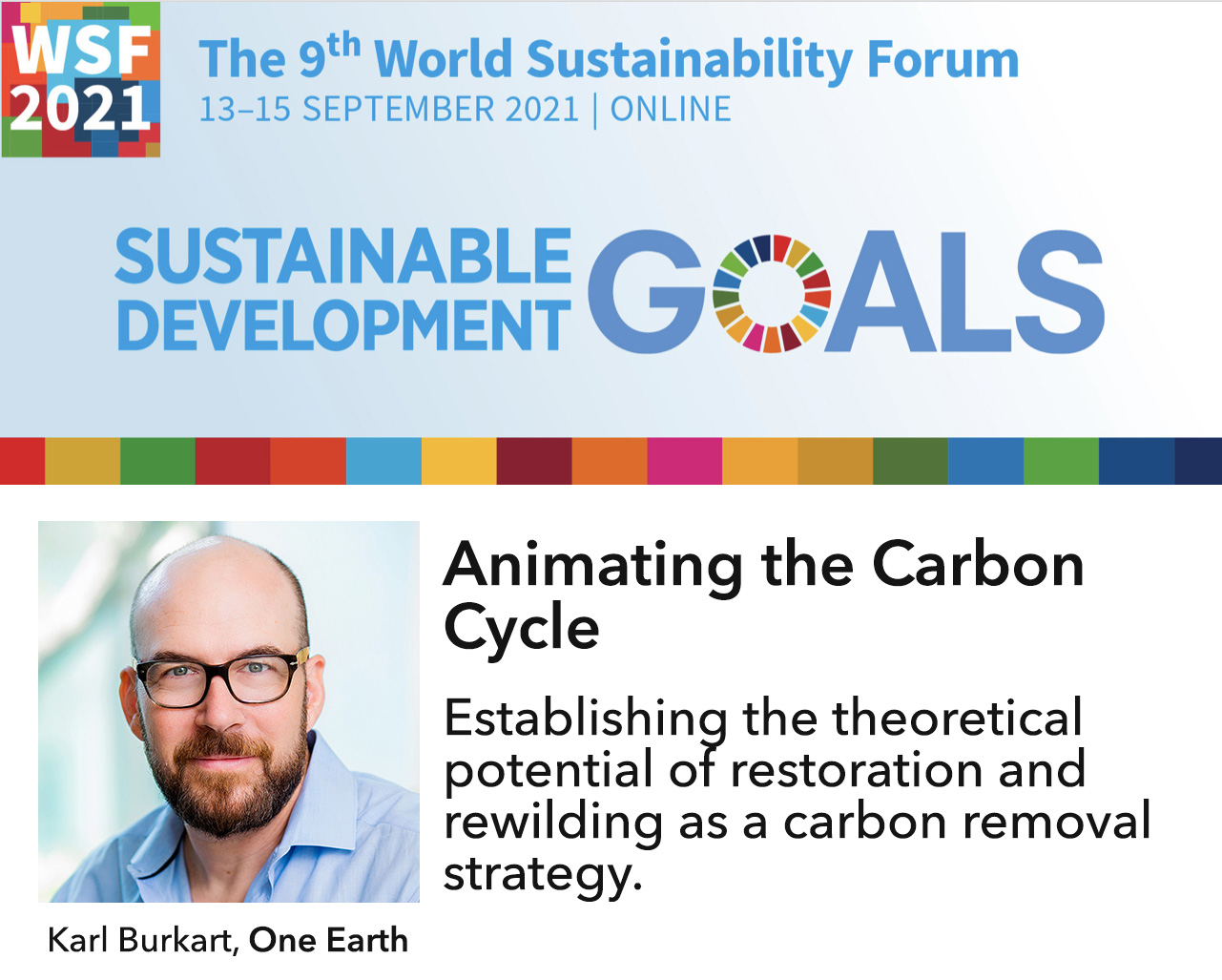 Animating the Global Carbon Cycle | World Sustainability Forum
Tuesday, September 14th, 2021
The King Abdullah University of Science and Technology (KAUST) is hosting a session stream on Circular Carbon Economy at the World Sustainability Forum. One Earth's Deputy Director Karl Burkart spoke at the first session, presenting the potential of restoration and rewilding as a carbon removal strategy.
ADDITIONAL INFORMATION
Animating the Carbon Cycle | Global Rewilding Initiative
Thursday, June 3rd, 2021
In celebration of the Launch of the UN Decade of Ecosystem Restoration, the Global Rewilding Alliance is proud to present a conversation between globally renowned experts on the relationship between nature and climate, and the promise of rewilding as a method of solving the climate emergency. One Earth's Deputy Director Karl Burkart speaks on global restoration targets for mitigating the climate crisis.
Amazon Climate Forum | Amazon Climate Platform
Thursday, April 15, 2021
The administration of President Joe Biden and Vice President Kamala Harris has the opportunity to fulfill its climate action commitments and Amazon Rainforest protection pledge by taking these 16 priority actions within the first 100 days in office. These actions have been distilled by Amazon leaders and experts including Indigenous peoples and organizations, a broad range of NGOs, scientists, artists, and influencers as effective ways to meet the needs of the urgent situation in the Amazon Rainforest. One Earth's Deputy Director Karl Burkart speaks on the Global Safety Net.


The Planetary Press | Common Home Conversations | Beyond UN75
October 21, 2020
The Planetary Podcast talks to leading global experts on how the proposal of recognizing the existence of an intangible global common without borders can change our relationship with our planet. Our Deputy Director and Co-Founder Karl Burkart discusses the Global Deal for Nature and why it's each of the world's 846 terrestrial ecoregions needs its own conservation plan shared by countries whose boundaries overlap its geopolitical extent.
Three Pillars of Action to Solve the Climate Crisis
Monday, December 14th, 2020
Mrs. Green's World is a global education platform that produces tangible solutions to inspire action. It strives to raise awareness about climate reality, sustainability, innovation, and mindful living through our training, podcasts, media, public speaking, and events. One Earth's Executive Director Justin Winters speaks on One Earth's three pillars of action to solve the climate crisis.
LEARN MORE
Achieving the Paris Climate Goals | F20
Monday, December 7th, 2020
This virtual discussion co-hosted by F20 – a global network of foundations and philanthropic organizations calling for joint, transnational action towards sustainable development – and One Earth to answer the question, How Can the Paris Climate Goals be Achieved in the COVID-19 era? The featured speakers discuss how we must prioritize a coordinated global response that helps solve the climate crisis and makes our societies more resilient and less destructive.
Integrating Climate Action and Biodiversity Conservation into a Blueprint for a Livable Planet | Bioneers
Saturday, December 5th, 2020
Bioneers is an innovative nonprofit organization that highlights breakthrough solutions for restoring people and planet. In this session, we learn how we can protect and restore 50% of global landscapes while staying below 1.5°C temperature rise in the next few decades. One Earth's Justin Winters and Karl Burkart present the newly launched Global Safety Net provides a roadmap: a bioregional approach combining world-class science, a clear focus on Indigenous rights and stewardship, support for grassroots action, and a vision for transformative philanthropy.
We Can Solve the Climate Crisis | Web Summit 2020
Friday, December 4th, 2020
One Earth Co-Founder and Executive Director Justin Winters delivers an inspiring keynote at Web Summit 2020 – the largest global technology conference in the world. This was the first year that this conference was taken online due to the pandemic.
Philanthro-activism and the Climate Crisis | Climate Week NYC 2020
Thursday, September 24th, 2020
Hear from visionary philanthropists and frontline leaders working around the world as catalysts to solve the climate crisis through 3 pillars of action—shifting to 100% renewable energy, protecting nature, and transitioning to regenerative agricultural systems—with the goal of staying below 1.5°C in global average temperature rise. One Earth's Executive Director Justin Winters moderated a panel with female leaders who are calling for the philanthropic community to support the groups leading the charge in community-led efforts around the world.

There's no Plan(et) B: Mobilizing Youth for Climate Action | The Female Quotient
Tuesday, September 22nd, 2020
Today's youth are the first generation to come of age during rapid climate change, and they have the most at stake in how society responds to it. We know that climate change will bring economic and environmental challenges as well as opportunities. Climate education is a necessary foundation for them to understand and help tackle the climate crisis. One Earth's Executive Director Justin Winters talks about how to effectively build a solid foundation for a low carbon and sustainable economy.
Our Climate Crisis Isn't Postponed: It is still here and now | Porter Novelli
Wednesday, May 13, 2020
COVID-19 is postponing some of the world's top climate conventions, including COP26 – one of the most important and pivotal events in the fight against the climate crisis. It is understandable that many brands, organizations and leading advocates have gone quiet on their public campaigns due to sensitivities regarding how they should communicate today. But, we need to remember that there's still a climate emergency – and despite lower pollution rates being reported – it is still here and now. Check out, alongside leaders in climate philanthropy and activism, our conversation on how we, as a community, must ensure we remain on track.