Meet the newest women-powered projects supported by Daughters for Earth
Daughters for Earth announced grants to 26 women-led projects in 17 countries to protect and restore the Earth. These grants, totaling over $600,000, are a part of a mission to deliver critical resources into the hands of the women on the frontlines of climate action. Co-founded by women leaders in women's rights, climate, and philanthropic sectors, Daughters mobilizes and unites women globally to solve the climate crisis and heal our planet.
New projects supported include an effort to protect the rich bio and cultural diversity of the Biobio River in Chile led by Ríos to Rivers; a global coalition of young women climate activists working with Global Choices to protect the Central Arctic Ocean, and an effort to restore 60 hectares of baobab forests in Madagascar led by Groupe des Spécialistes et des Passionnés de Baobabs de Madagascar. Grantees in this latest round are even more geographically diverse than the prior portfolio, ensuring resources are reaching women on the ground who are protecting our Earth. Daughters for Earth has contributed just over $1.2 million to women-led efforts.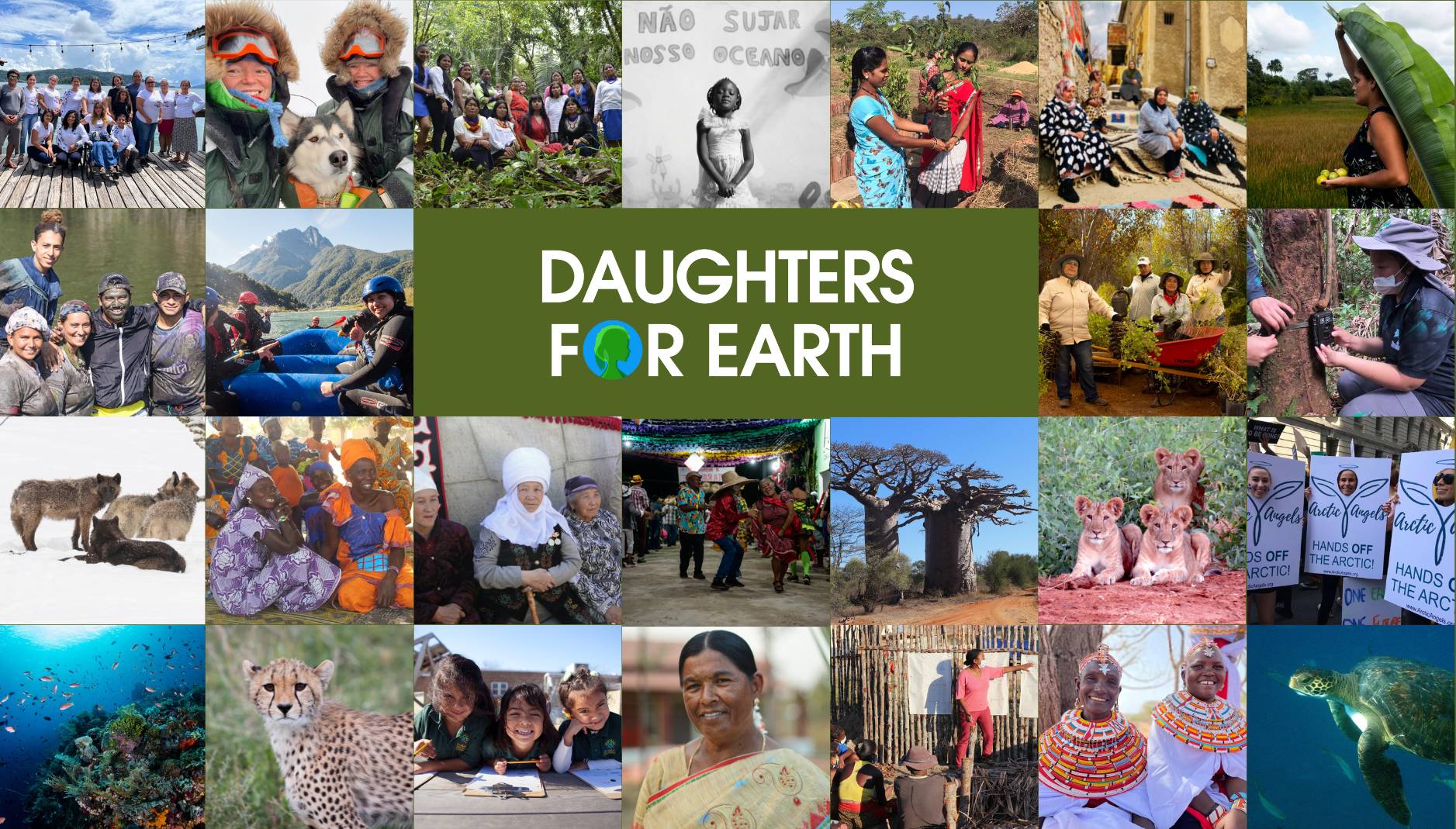 Learn more about each of the grantees below.
With COP27 and Convention on Biological Diversity now concluded, the urgent conversations surrounding the future of our Earth and the solutions to its protection are growing louder. Nearly 70% of scientists from around the world concluded that protecting and conserving 50% of Earth's lands and seas is critical to solving the climate and biodiversity crises. Daughters for Earth has entered those conversations with a fierce belief in human-led solutions that can be implemented immediately, that are science-based, and that are women-powered.
Working closely with the 50+ members of the Daughters for Earth Advisory Circle and One Earth to identify and select grantees, Daughters for Earth supports women-led or operated projects in three key areas: Nature Conservation, the Restoration of our Lands and Seas, and Regenerative Agriculture. Through this round of grantmaking, Daughters for Earth expanded their geographic diversity and included efforts to protect and restore our oceans, coastal zones, and freshwater ecosystems.
Understanding the urgency of these crises and the need for quick and well-informed deployment of capital, Daughters for Earth grantmaking is made possible through their deep partnership with One Earth, an organization that has spearheaded groundbreaking science on the pathways to solving the twin crisis of climate change and biodiversity loss and is working to scale philanthropic resources for on the ground climate solution projects through their innovative platform, the One Earth Project Marketplace. To unlock the massive potential in underfunded and undervalued women-led climate projects, these new grants represent Daughters and its mission to raise $100 million and fund women's efforts around the world.
Explore the One Earth Project Marketplace
December 1, 2023