Darwin's leaf-eared mouse is constantly on the lookout for small seeds and fruits that contain vital moisture necessary for its survival. It is one of very few mammal species found along the desolate and extremely arid landscape of the Atacama Desert ecoregion. Despite its small size, Darwin's leaf-eared mouse exhibits remarkable adaptations to survive in some of the most demanding conditions on the planet, including acquiring water from its food.
The Atacama Desert is considered one of the driest coastal deserts in the world. It forms a continuous strip for nearly 1,000 km along the narrow coast of the northern third of Chile. It is a sparsely populated and rainless plateau, running east from the Pacific Ocean to the Andes Mountains.
Vegetation must contend with an annual rainfall of approximately 1 mm in some regions, though it becomes slightly less arid moving southward. The Atacama Desert is almost without vegetation, except along slopes moistened by drizzle during the winter or in mesic valleys that bisect the otherwise xeric desert. These valleys support plant communities composed of trees and other shrubby and herbaceous plants.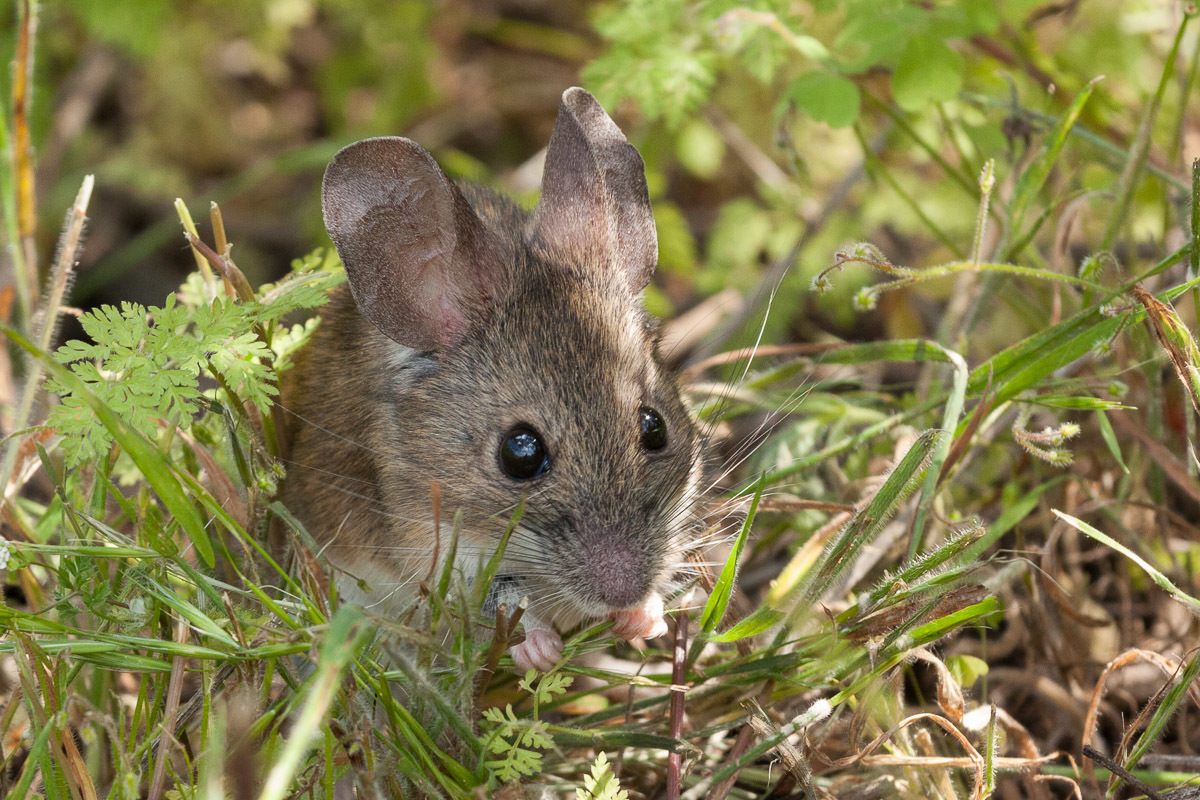 Isolated mountains and steep coastal slopes intercept clouds pushed from the Pacific Ocean towards the Andes, often developing a fog-zone along hillsides. Plant communities on the small hills consist of annual and short-lived perennial and woody scrub vegetation. Approximately 550 species of ferns, gymnosperms, and flowering plants are found here, and endemism can be over 60%.
The interior of Atacama Desert is practically devoid of vegetation; in fact it has been used to test lunar landers and Mars rover prototypes as it resembles the extraterrestrial surfaces. In these areas, even decomposition does not occur, and dead vegetation may be thousands of years old.
The only plants characteristic of the sandy expanses are bromeliads, which are fed almost exclusively by the fog. Very few animals have adapted to inhabit this extremely dry habitat. The few scorpions and insects are the prey of lizards and of a small song bird. An occasional bird of prey or vulture can be found scavenging on the carrion of domestic animals.
Mammals are equally few, with a Darwin's leaf-eared mouse or a South American gray fox encountered periodically. The growth of a few scattered shrubs, herbaceous plants, and lichen enables certain specialized insects and spiders to colonize these deserts.
One large national protected area exists within this ecoregion, Pan de Azúcar National Park. It has been recommended that this park expand northward to protect the region's high levels of endemism, especially its plants. Many of these species have traditional uses and have unique ecophysiological traits of interest in the genetic engineering of crops for agriculture and horticulture.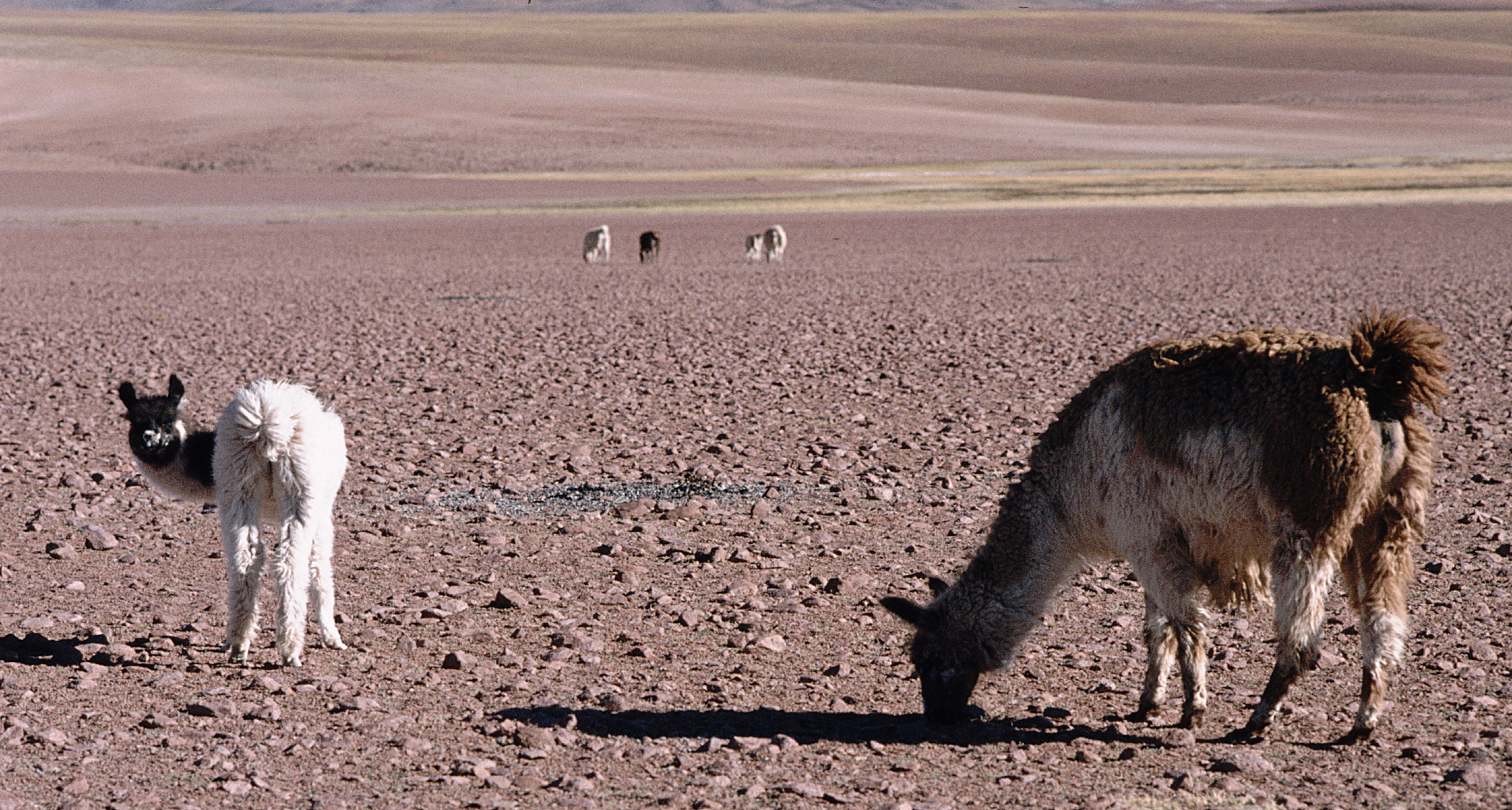 Most threats to this ecoregion are closely associated with urbanization, pollution, road construction, livestock grazing, fuelwood gathering, commercial plant collecting, and erosion. Road construction in association with mining operations is increasing human settlement in the region as well. With the rise in copper prices during the 1980s, reactivation of mining activities utilizing large quantities of sulphuric acid has also had an essentially undocumented impact on terrestrial and marine life.
The priority conservation actions for the next decade are to: 1) expand the region's protected areas; 2) limit mining activity; and 3) create wildlife corridors over roadways.

Citations
1. Armstrong, S. 2018. Western South America: Northwestern Chile. https://www.worldwildlife.org/ ecoregions/nt1303. Accessed June 8, 2018.
2. Roig, V. 1999. Atacama desert. Pages 54 in M. E. Mares (editor), Encyclopedia of deserts. Norman: University of Oklahoma Press.
3. Anderson, E. F., M. Bonilla-F., A. E. Hoffmann-J., and N. P. Taylor. 1990. Succulent plant conservation studies and training in Chile. Washington, D.C.: World Wildlife Fund-U.S.
4. Bittmann, B. 1988. Recursos y supervivencia en el Desierto de Atacama. in S. Masuda (editor), Recursos naturales Andinos. Tokyo: University of Tokyo.
5. D'elia, G. 2016. Phyllotis darwini. The IUCN Red List of Threatened Species 2016: e.T17224A22341324. http://dx.doi.org/10.2305/IUCN.UK.2016-2.RLTS.T17224A22341324.en. Downloaded on 30 August 2018.