Eastern Himalayan Subalpine Conifer Forests
Being the transition zone between the forested Himalayan ecoregions and the treeless alpine meadows and boulder-strewn screes above, the Eastern Himalayan Subalpine Conifer Forests ecoregion defines the limits of forest-dwelling species and forest-avoiding species. It is here that snow leopards and Himalayan wolves yield to tigers and common leopards, and where blue sheep and takins are replaced by sambar deer and barking deer. But the ecoregion also has its own specialized flora and fauna; this is the stronghold of musk deer and red panda.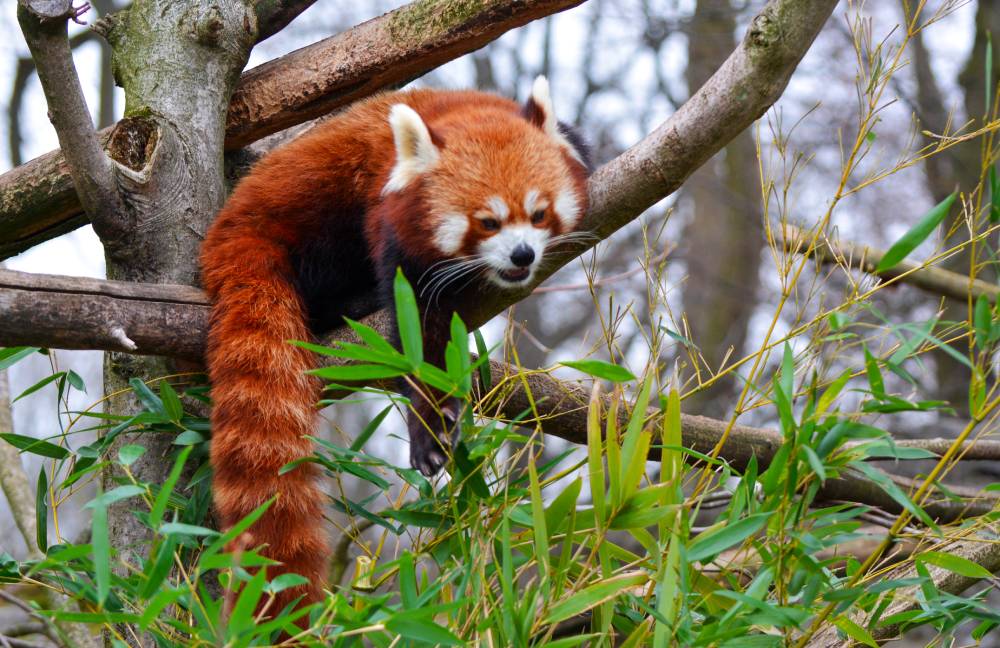 The Eastern Himalayan Sub-Alpine Conifer Forests ecoregion represents the belt of conifer forest between 3,000 and 4,000 m, from the Kali Gandaki River in central Nepal through Bhutan and into the Arunachal Pradesh State in India. The forests are usually on steep, rocky slopes, and the Kali Gandak River gorge—the deepest in the world—represents a barrier preventing the westward movement of many species along this elevation belt.
The Himalayas were created by the tumultuous collision between the northward-drifting Deccan Plate and the Eurasian continent about 50 million years ago; it was thrusted upwards during this and three subsequent periods of geologic upheaval and uplift. Today, the Himalayan Mountain Range comprises of three east-west parallel zones. This ecoregion sits in the Middle Himalayas that rise to about 5,000 m.
The climate is seasonal, influenced by the monsoon that sweeps in from the Bay of Bengal from May to September. The mountains intercept the moisture-laden winds to capture the rain, most of which falls in the eastern regions, with less precipitation moving westwards. On average, the annual rainfall can be as much as 4,500 mm in the east and 3,600 in the west. Temperatures also vary in time and space, with summer temperatures averaging about 20-25o C and winter temperatures falling below freezing with winter snow.
The forests are dominated by fir, larch, hemlock, juniper, and yew; colorful rhododendrons also grow profusely in the understory. There is considerable species turnover from east to west. Thus, species common in Nepal can be absent from Bhutan, replaced by different Rhododendron species. Blue pine dominates the drier inner valleys.
About 90 mammal species are known from this ecoregion, with representation from the southern Indo-Malayan and northern Palearctic zoogeographic zones. Therefore both civets and martens can be found here. Threatened species of conservation importance include the cryptic red panda, takin, serow, and particolored squirrel. Tigers roam the broadleaf forests lower down, but venture into conifer forests in Bhutan.
Over 200 species of birds are known from this ecoregion, including beautiful ground-dwelling pheasants, tragopans, and partridges. The Tibetan eared-pheasant, blood pheasant, Sclater's monal, Blyth's tragopan, Satyr tragopan, and chestnut-breasted partridge all inhabit the forests.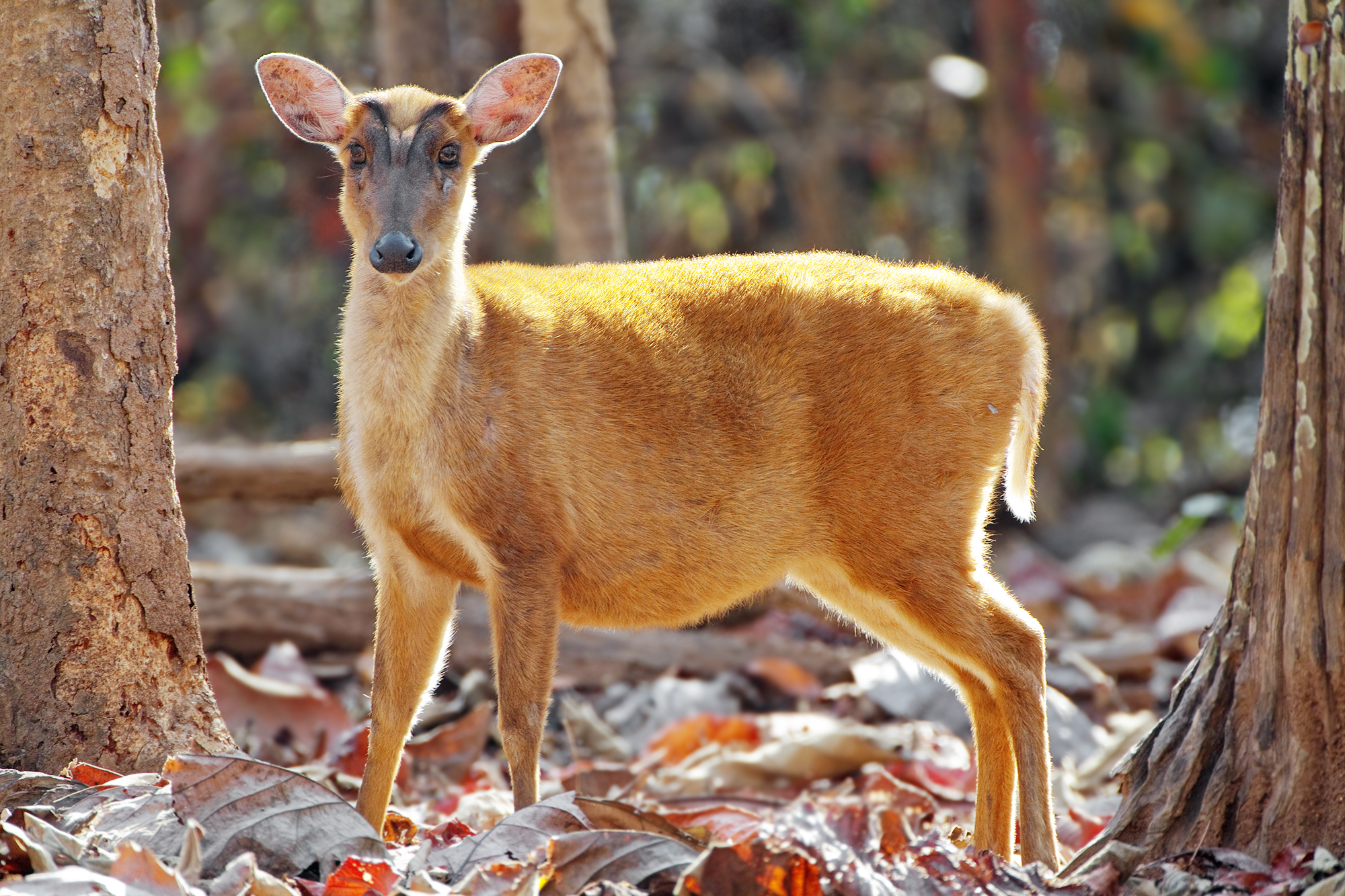 Most of the ecoregion's natural habitat still remains, protected by its steep terrain from anthropogenic conversion. Current threats to biodiversity include logging for building and fuelwood by local people. Juniper forests are burnt to create pasture for livestock. Musk deer are hunted for their musk and Asiatic black bears for their gall bladder.
Several large protected areas in the upper Himalayas—Annapurna, Langtang, Kanchanjunga, Kanchendzonga Makalu-Barun, Jigme Dorji, Jigme Singye Wangchuck, and Wangchuck Centennial National Parks—are helping to preserve these conifer forests.
Thus, the priority conservation actions should be to: 1) protect these forests from tree-cutting and clearing for pasture; 2) include them as part of the larger north-south landscapes that provide ecological connectivity; and 3) stop the illegal hunting of forest mammals including musk deer and Asiatic black bears.

Citations
1. CEPF. 2005. Ecosystem Profile. Eastern Himalayas Region. Prepared by WWF-US, Asia Program and BirdLife International.
2. Wikramanayake, E, E. Dinerstein, et al. 2002. Terrestrial Ecoregions of the Indo-Pacific: A Conservation Assessment. Island Press.
3. Wang, S.W. and Macdonald, D.W., 2009. The use of camera traps for estimating tiger and leopard populations in the high altitude mountains of Bhutan. Biological Conservation, 142(3), pp.606-613.